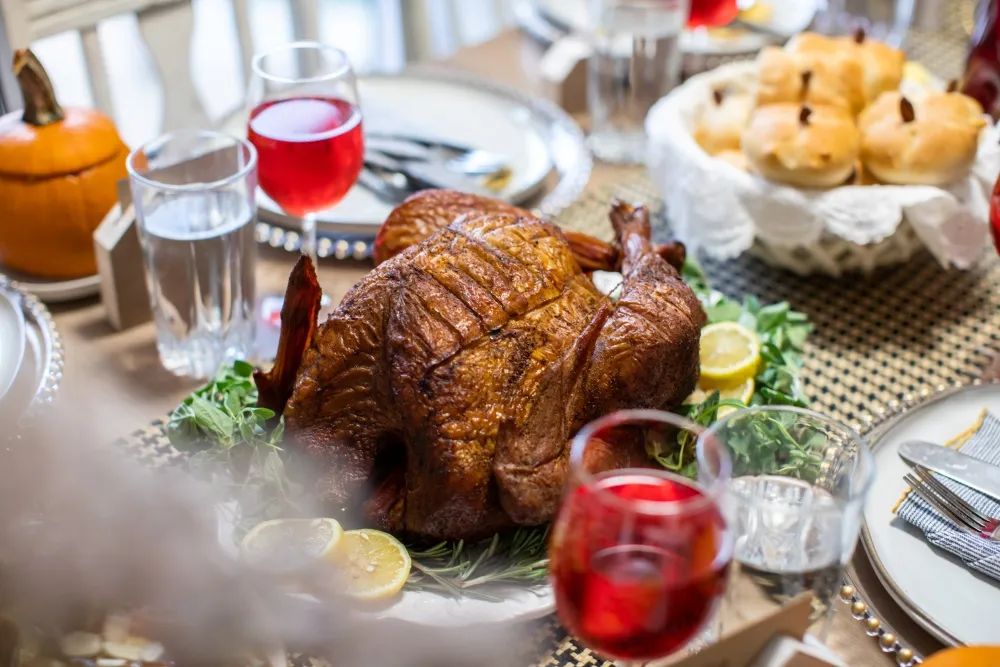 A Well-Dressed Table
November 2021
by stephanie toews | photos by lovely hitchcock
The holiday season brings much celebrating that revolves around the table. As we gear up for festive feasts and cocktail parties with friends and family, here are five ways to set the stage for a well-dressed table.
1. Dressed to Impress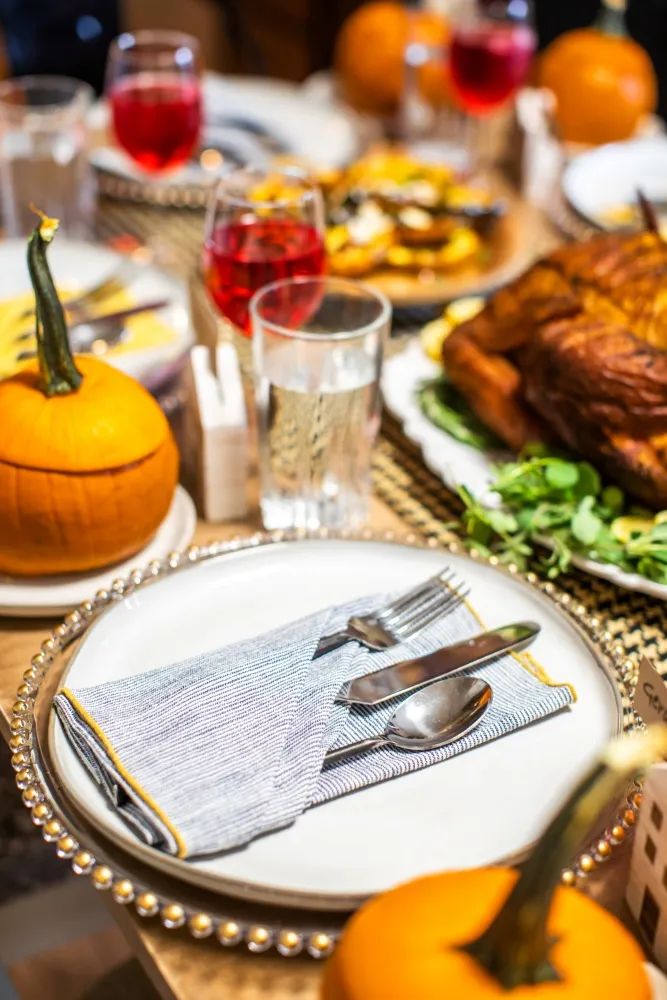 Impress your guests with utensils elegantly folded into cloth (or quality paper) napkins. Whether hosting a cocktail and appetizer party, or a full, four-course feast, instantly elevate the vibe with minimal effort. Check online for simple ways to fold luxury into place settings and transform your table.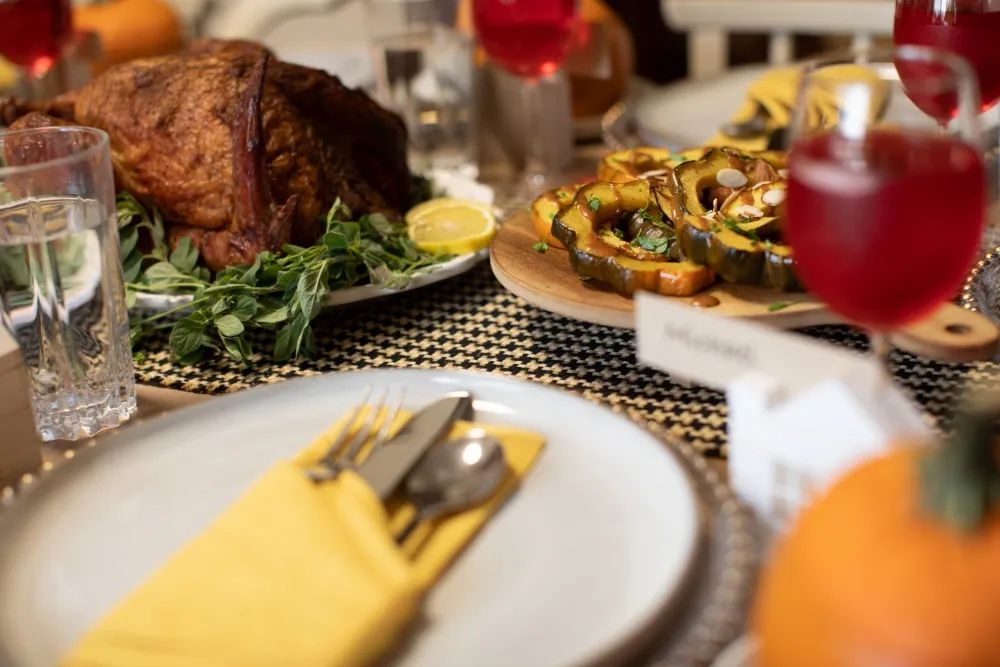 Friends and family will feel like the honored guests they are when greeted by personalized place cards. These decorative wooden houses get a new life as the perfect place to tuck a name into.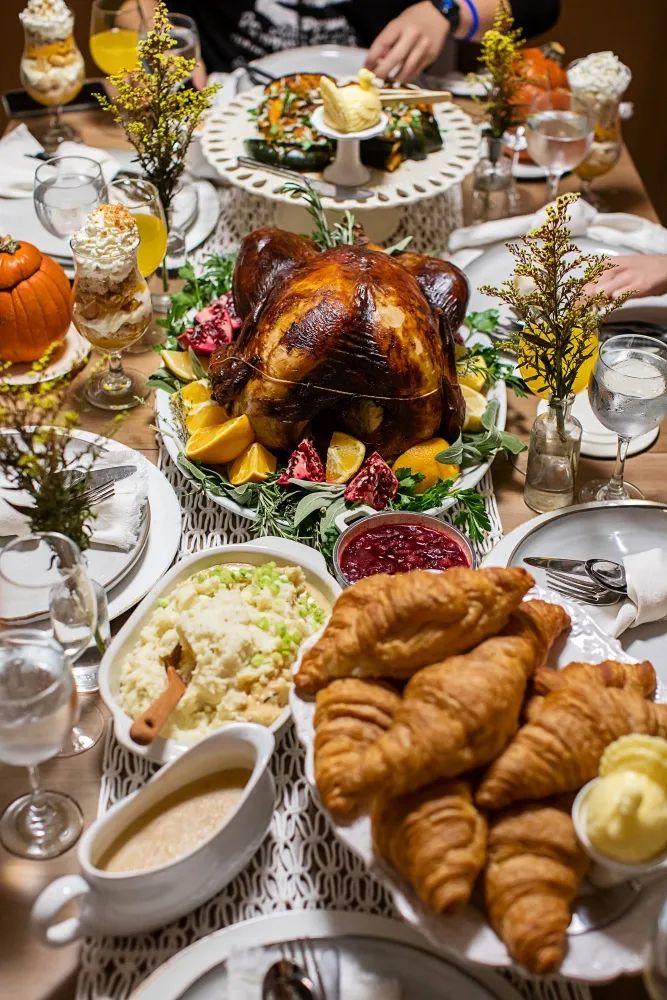 White dishes possess the power to allow food to be the star of the show by beautifully showcasing any dish. In addition to their clean aesthetic, white pairs perfectly with any table linen, season, or design style.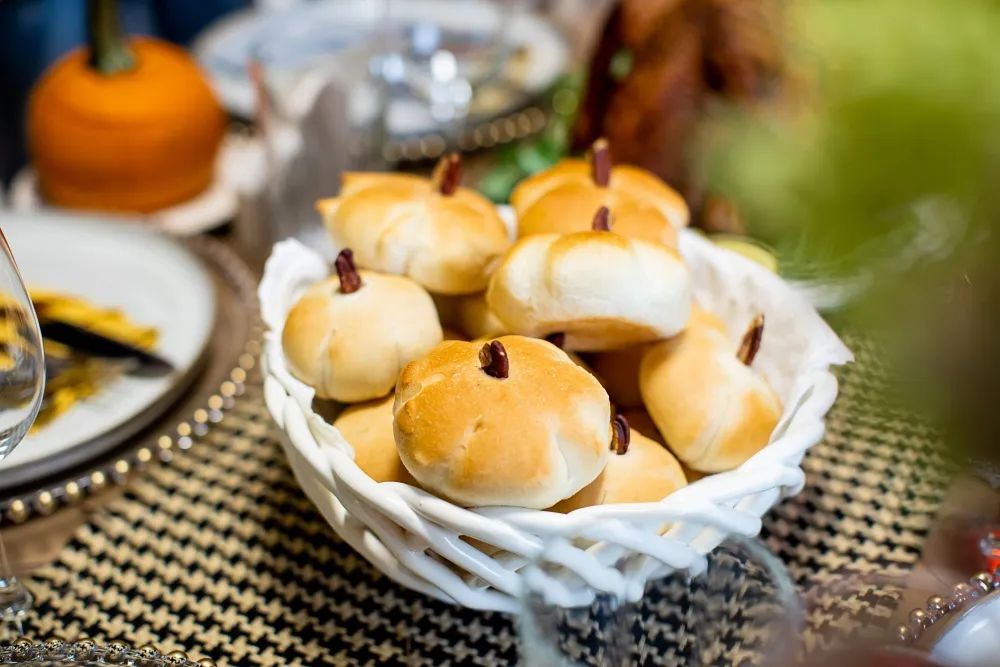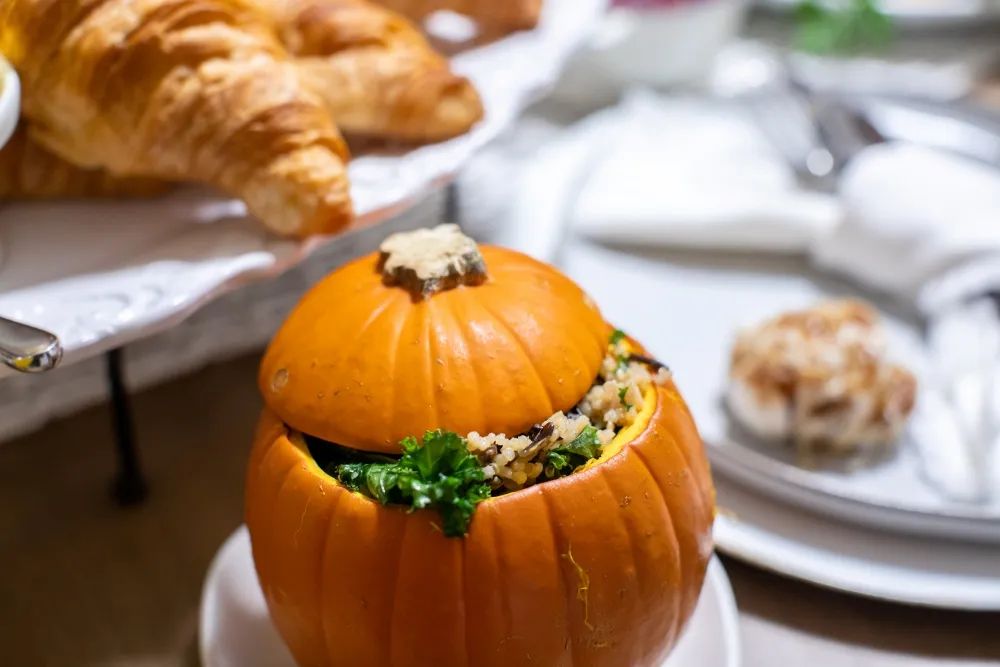 Think outside the box and inside the pumpkin with seasonal themed serving methods. For example, this hollowed-out pie pumpkin steals the show stuffed with kale and wild rice. It also provides the perfect portion for a couple of your guests to share. Make sure and check out our website for the delicious kale and wild rice recipe.
*Hint: To prepare the pumpkin for use as a bowl, remove the meat from inside. Once cleaned out, bake the pumpkins (lids too) at 425 degrees for 20 minutes until the flesh is tender but not too soft.
Originally printed in the November 2021 issue of Simply Local Magazine
Never miss an issue, check out SLM's digital editions here!