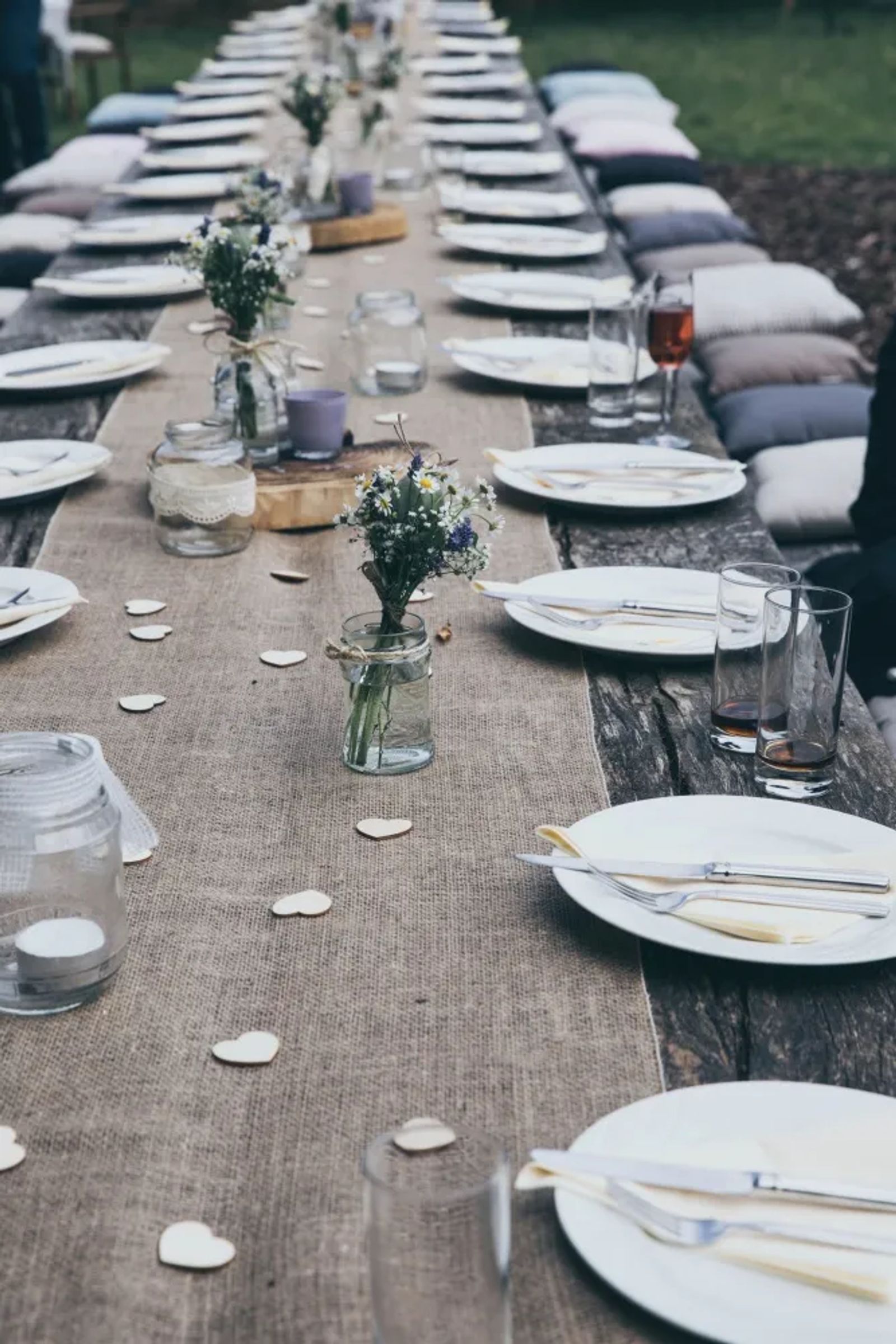 The Longest Table in Billings
May 2021
by robyn fogle | photos by arianna skoog
It's the center of a family gathering and the place where friends meet. It has the power to nourish us physically and strengthen us emotionally. It's where we eat. It's where we share. It's where we give. It's the table. 
"When you have more than you need, build a longer table, not a higher fence," said one anonymous author, and that is exactly what the Billings Community Foundation (BCF) and Sarah Moyer, Owner/Operator of Project Lunch, have teamed up to do. Stemming from her belief that everyone deserves a seat at the table, Moyer will open Billings' first pay-what-you-can restaurant this summer in the BCF's new Home of Philanthropy.
Share the Vision
When the BCF was considering purchasing the building at 404 North 30th Street and saw that it was already equipped to accommodate a restaurant (having housed George Henry's Restaurant and Commons 1882), Executive Director Lauren Wright eagerly called Moyer to gauge her interest in opening a nonprofit restaurant in the space. She knew of Moyer's passion for feeding those in need, but says "I wasn't sure how serious she was about starting a nonprofit restaurant, and I didn't know if the timing would be right, but I wanted to at least ask if she'd be interested in leasing the kitchen."
Indeed she was! After their call, Moyer immediately started researching pay-what-you-can restaurants around the country and learning the keys to their success. If she was going to launch this restaurant, she wanted to ensure it would be sustainable. Having a supportive community would be essential.
The rallying response of the Billings community to support her Project Lunch efforts during the shelter-in-place order (raising more than $30,000 from the community to provide and deliver lunches to kids and families in need) gave her the hope that this venue could also be successful. She knew in her core that this restaurant was something that needed to be done and that she was being called to do it. The planning began.
In mulling over a name, she wanted something that would tell our community what the restaurant was all about - Eat. Share. Give. epitomized her vision.
Eat at the Restaurant
Well on its way to opening this summer, Eat. Share. Give. will serve a variety of soups, sandwiches, and made-from-scratch meals. They are partnering with community gardens around town to use surplus harvest items which means their menu and specials will change regularly depending on the fresh foods in season and available. Clean, healthy, and delicious food is Moyer's continued goal - "everything coming out of love and care and using the bounty of our region," she explains.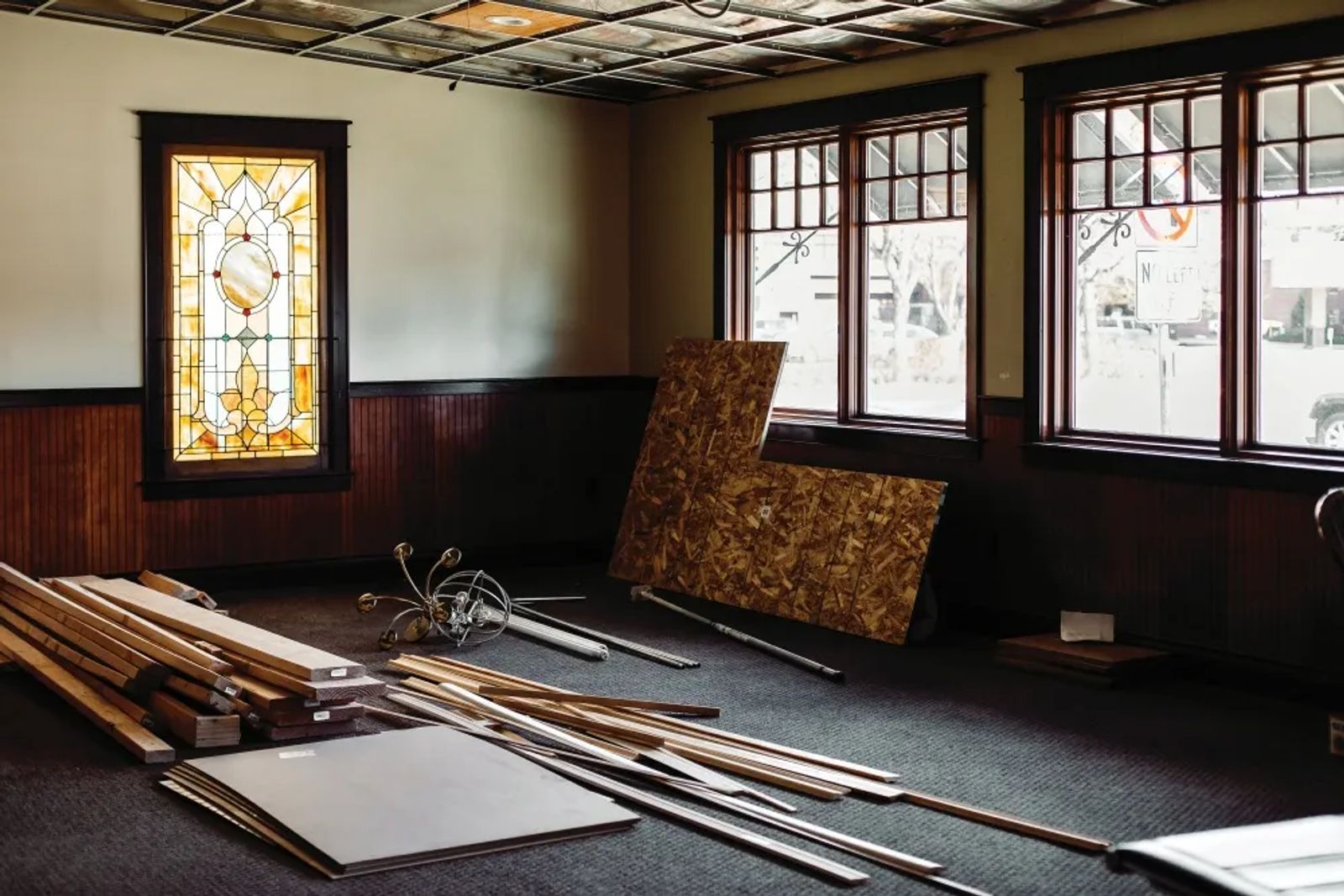 Finding its way
They will begin by serving lunches on their outdoor patio a few days a week and growing from there. Indoor seating and extended hours are anticipated by next year, possibly sooner. "We want to grow strategically," maintains Moyer, which means "holding the reins back a bit to stay sustainable." 
Suggested prices will be listed on the menu, but patrons will be encouraged to pay what and how they can. "Paying what you can doesn't mean it has to be monetary," she explains. "A person's dignity is taken away when you just give them a free meal. If you provide a meal and an opportunity to pay in their own way, it's empowering," continues Moyer.
For example, payment may be made in the form of washing dishes, sweeping floors, or helping to tend the gardens that will be adjacent to the building. Patrons may also pay monetarily, below or above the suggested prices. Everyone will have an opportunity to pay in a way that they are able.
Give Back to the Community
In keeping with the Foundation's goal of cultivating an environment that promotes networking and partnerships, a reception area will be near the front of the restaurant where volunteer staff will assist people who may need more than just a meal by helping them connect with other nonprofits and resources in our city. Moyer plans to have a non-alcoholic tea bar in this reception area to promote an aura of comfort and healing to all who enter.
Eat. Share. Give. will seek community volunteers to assist with operations while also working with community job placement services to hire paid employees.
For now, they are accepting donations to support their community fridge initiative, the first of which launched on March 5th at Kirk's Grocery, with more locations expected to open soon around the downtown core. Grab-and-go items are available to all in the community fridge. "Our model utilizes local restaurants who have partnered with us to reduce food waste and get perfectly good foods into the hands of community members who need it the most," explains Moyer.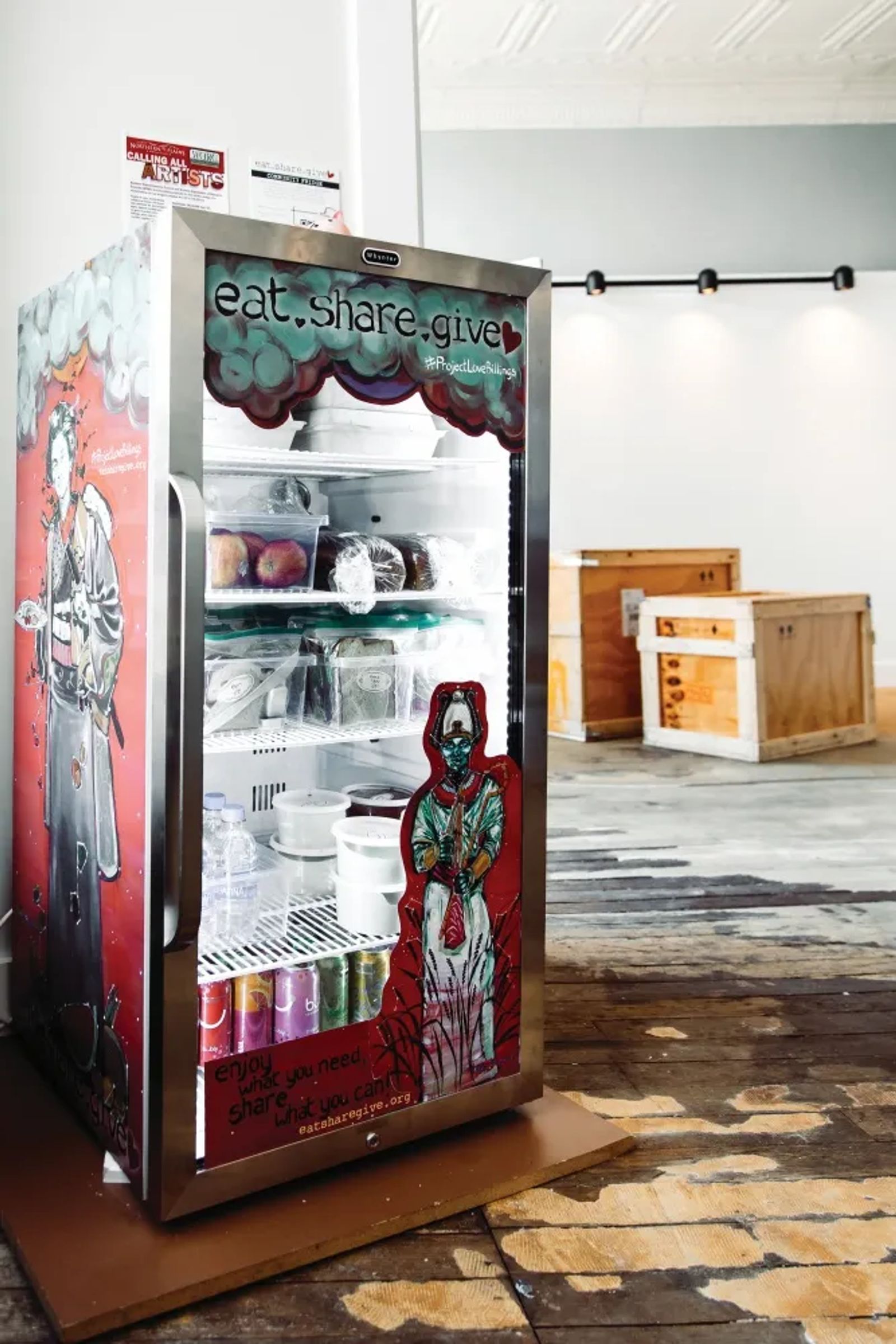 Community fridge at Kirk's Grocery
If you're looking for ways to impact and support our community, the upcoming Yellowstone Valley Gives event, happening May 6-7, is the perfect time to connect with Eat. Share. Give. and many other area nonprofits. 
As Wright encouraged, "Anyone and everyone can make a donation - whether that's your time, talent, or treasure - in a community as close as ours, every bit makes a difference to support our neighbors in need!"
Originally printed in the May 2021 issue of Simply Local Magazine
Never miss an issue, check out SLM's digital editions here!