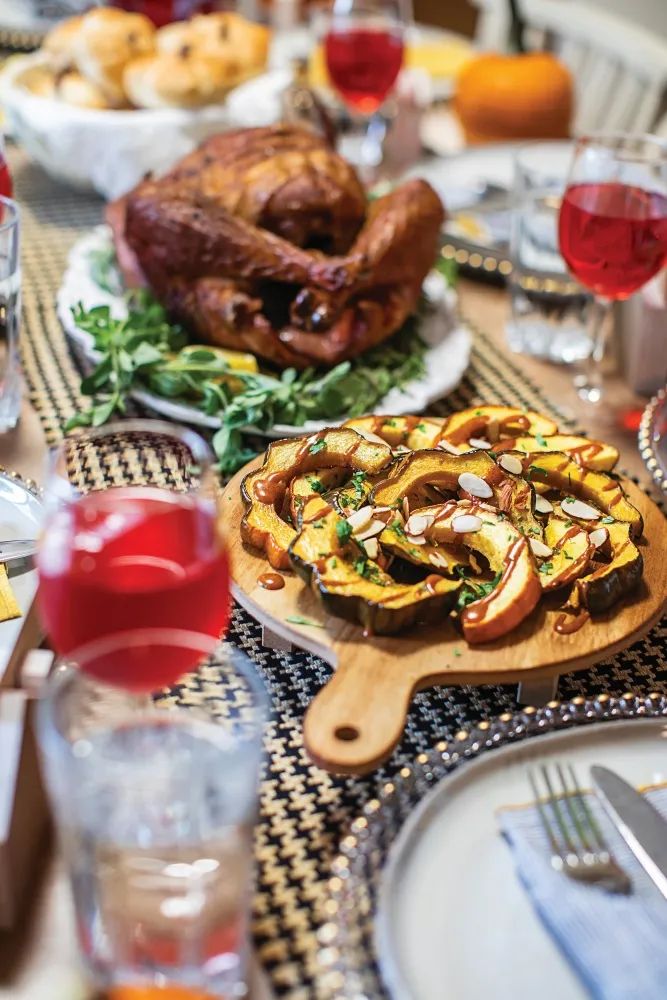 photo by Lovely Hitchcock
Recipe: Maple Roasted Squash
November 2021
from the kitchen of lovely hitchcock
This seasonal sensation will be a treat for your dinner guests' taste buds!
Maple Roasted Squash
INGREDIENTS:
Acorn Squash
Olive Oil
Salt and Pepper
Cut squash in half and clean out seeds. Brush with olive oil and sprinkle with salt and pepper. Bake at 350 degrees for 30 minutes.
DRIZZLE:
½ Cup almond butter
2 Tablespoons maple syrup
1 Tablespoon apple cider vinegar
1 teaspoon chili powder
GARNISH:
Toasted shaved coconut
Chopped pecans
Parsley
DIRECTIONS:
Whisk together and add water until the drizzle reaches desired consistency. Pour over squash and garnish with toasted shaved coconut, pecans, and chopped parsley.
Originally printed in the November 2021 issue of Simply Local Magazine
Never miss an issue, check out SLM's digital editions here!