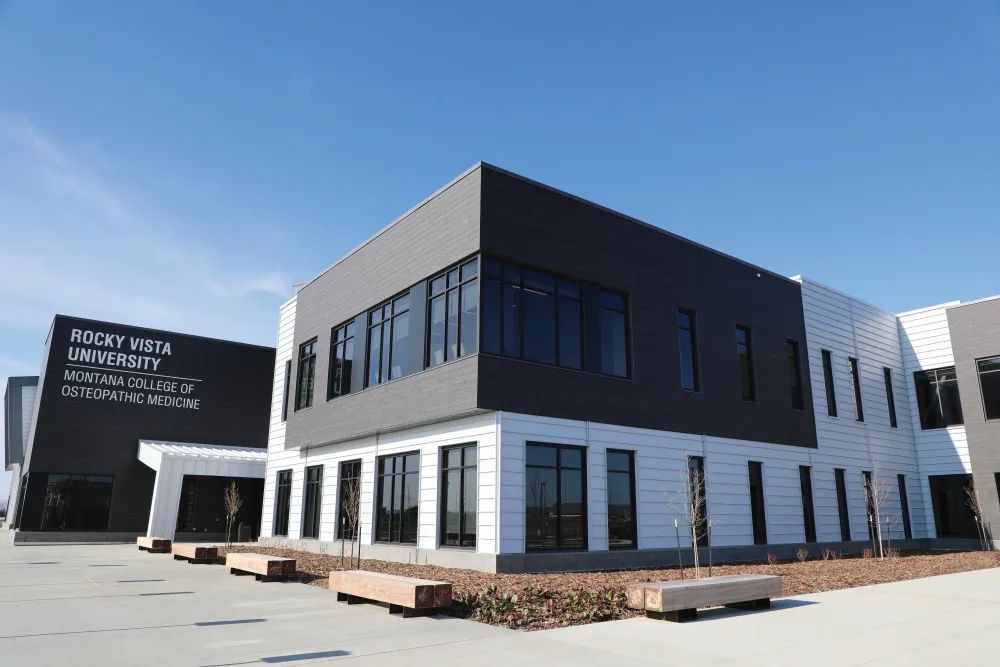 photo courtesy of RVU-MCOM
Hometown Medical School: A Local's Perspective
June 2023
article by johanna kenndy | photos by lily kennedy
Riley was around 7 years old when he learned one of life's toughest lessons- humans are fragile. This was when his dad was diagnosed with stage 3 astrocytoma, sarcoma (cancer) in his brain, which carried a life expectancy of two to three years. It was devastating news to a son who loved his father deeply. 
At this age, he was also obsessed with the superhero Spiderman. Superheroes like Spiderman swoop in and save, often, just in the nick of time. Riley learned through this devastating news that not all superheroes wear capes. Some wear white coats and hospital scrubs. He remembers back to that time with his father and documented it in his personal statement for his application to Rocky Vista University-Montana College of Osteopathic Medicine (RVU-MCOM). 
He said, "His clinicians showed me what true heroism is, and it came in many forms. Whether it was the surgeons who removed parts of his temporal lobe, the nurses who checked up on him and asked him how he was feeling, or the receptionist who always called me his sidekick. I got to see what true teamwork was like, a machine with specific parts all designed for the same goal." The determination and dedication of the medical team gave the father and son 10 more years together instead of two to three years, as first predicted. He passed away when Riley was a sophomore at West High.  
"I've never seen someone fight so hard in their life. He's my father, and I have him to look up to. It was inspiring." Because of this, Riley has dedicated himself to becoming a doctor and shared this goal with his father before he died.
As Riley, Arianne Snyder (Marketing Communications Manager at RVU-MCOM), and I sat together, Arianne asked him what would drive him forward through all the work and challenges that come with medical school. He said, "I have this internal motivation because of my father. I had these years with him I didn't think I'd have; like borrowed time. It literally changed my life, having those extra years. That was because of his care team. If I can do that for just one person, I would be fulfilled."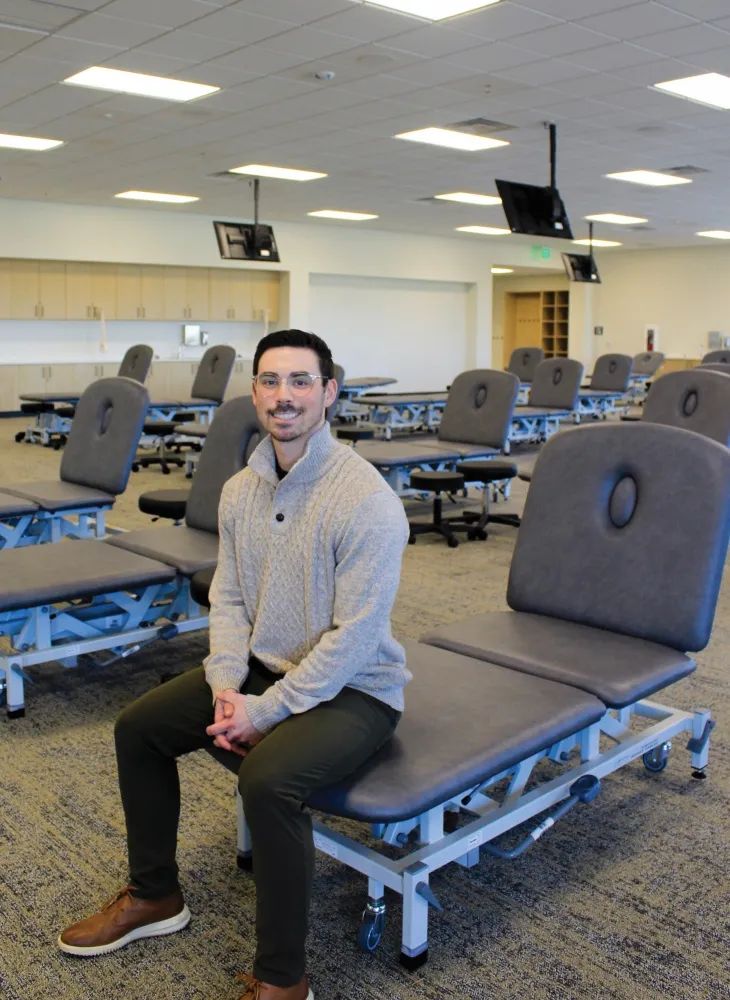 Riley began his journey by graduating from West High, then went to MSU Bozeman for a B.S. in Health and Human Performance with an emphasis in Exercise Science. "When I was getting ready [to apply for med. school], it never occurred to me that I could stay in Montana. It's really special that I can do all my education here, and I don't have to pack up and move. All my support is here."
Local students are just whom RVU-MCOM is hoping to recruit. Dr. Terri Blevins, Associate Dean of Student Affairs, shared, "We had applications from all 50 states but are really focusing on Montana and bordering states." MCOM also has early acceptance programs with MSUB, Rocky Mountain College, and Carroll College. Their efforts are paying off. Of the 80 students comprising the pioneering class at MCOM, 13 are from Montana. 
SCL Health's Chief Medical Officer and Family Physician, Dr. Zavala, agrees wholeheartedly. MCOM will partner with SCL Heath to offer opportunities for students to do their clinical rotations right here in Billings and surrounding areas. He stated, "I think it's a great opportunity for our local students who are interested in medicine to be able to stay local. We know people are very likely to want to practice where they train. Having that medical facility here will keep people local." Dr. Zavala is also particularly looking forward to watching this program grow and how the training of the medical students will roll out in the community and across the region. Additionally, MCOM affords interested medical personnel opportunities to teach at the college without having to leave their backyard.
Rotations beginning their third year of medical school won't be the student's first introduction to the community. Dr. Blevins and the Community Advisory Council intend to involve the students through community service projects beginning their first year on campus. She believes that these projects will be an excellent way for the students to not only connect with the community but to give back as well. 
For Riley, completing his medical schooling in his hometown means he can pour into the community he knows and the people he's cared for all his life on a whole new level. Now, he will be the superhero in a coat or scrubs to his neighbors, family, and friends carrying on the legacy of the care team who valiantly fought for his dad so many years ago. 
For more information on Rocky Vista University, Montana College of Osteopathic Medicine, and to learn more about the facility, college, curriculum, and the difference between an MD and a DO, check out Simply Local's additional online articles:
Rocky Vista University Montana College of Osteopathic Medicine Community Open House
Stop by and celebrate the opening of Montana's premier medical school. Explore the brand-new campus, take part in family-friendly activities, meet the faculty, and get your lunch at one of the food trucks.
Saturday, July 15 | 10am-2pm
Originally printed in the June 2023 issue of Simply Local Magazine
Never miss an issue, check out SLM's digital editions here!