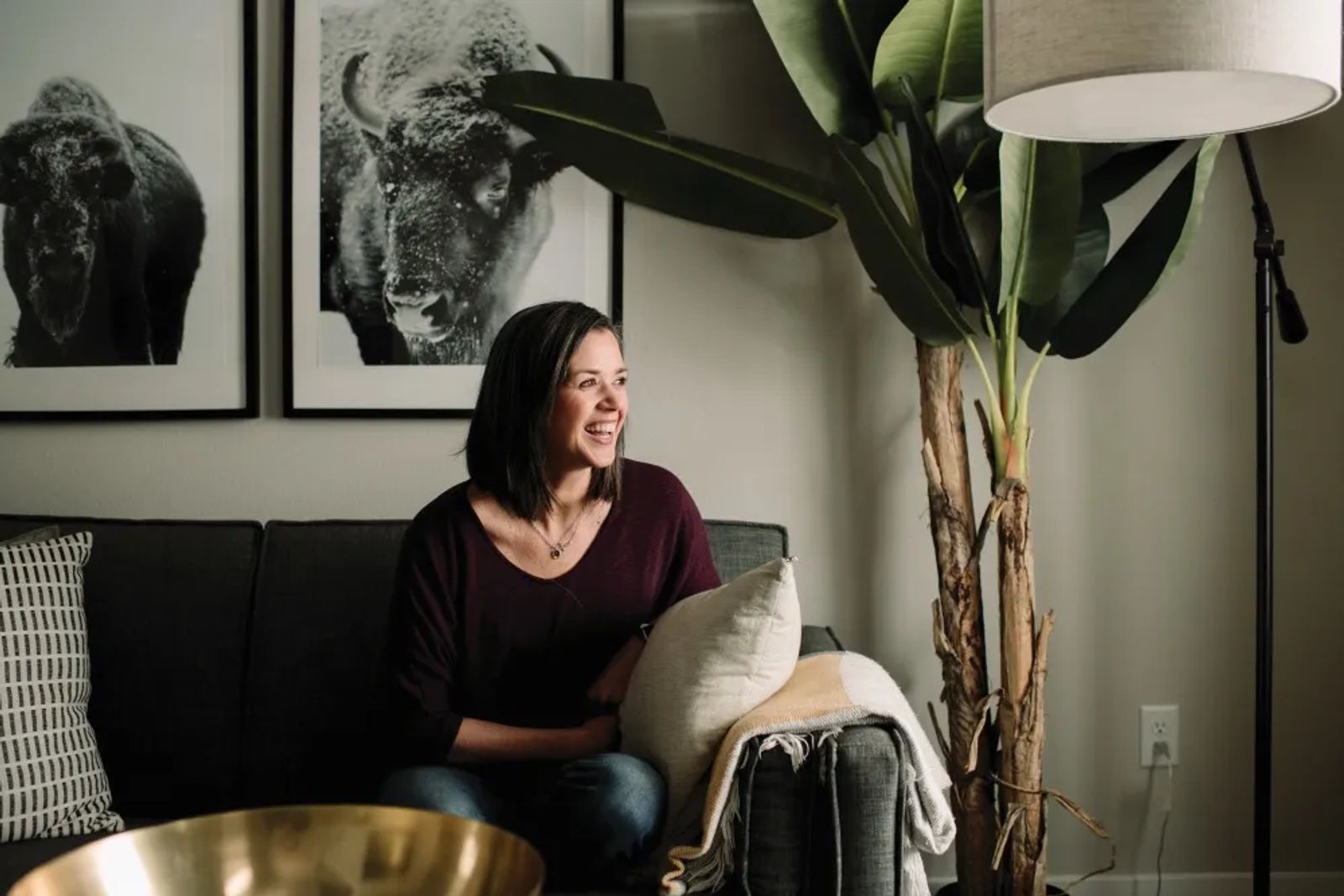 Ask the Author: 'What's Missing Is You'
March 1, 2021
by lindsay blackburn | featured photo by Kristin Jean Photographer
When Chelsie Kerns's father died unexpectedly in a plane crash, there weren't any books or resources available to help her process what happened and the deep sadness she felt.
She was only 10 years old on that tragic day. Growing up in Lewistown, Montana, Chelsie had a wonderful, happy childhood. Her parents owned and operated a local dental practice, and she was active in her school, church, and community. Her dad loved adventure, especially flying and hunting from his 2-seat Super Cub airplane. On December 26, 1986, her dad and his friend went coyote hunting and never returned. The crash site was discovered one week later.
Although family members and friends were physically present, Chelsie often felt alone. "I needed to know that someone was okay with my grief. I needed someone to sit down regularly with me and help me process it. I felt like a boat aimlessly floating in the ocean. Life goes on, but my grief made me feel like I had no sail, no rudder," she remembers.
Thanks to Chelsie, children now have a guided workbook to help them after a parent's death. She is the newly published author of What's Missing is You: A Creatively Happy Place to Journal and Document One of the Worst Times of Your Life.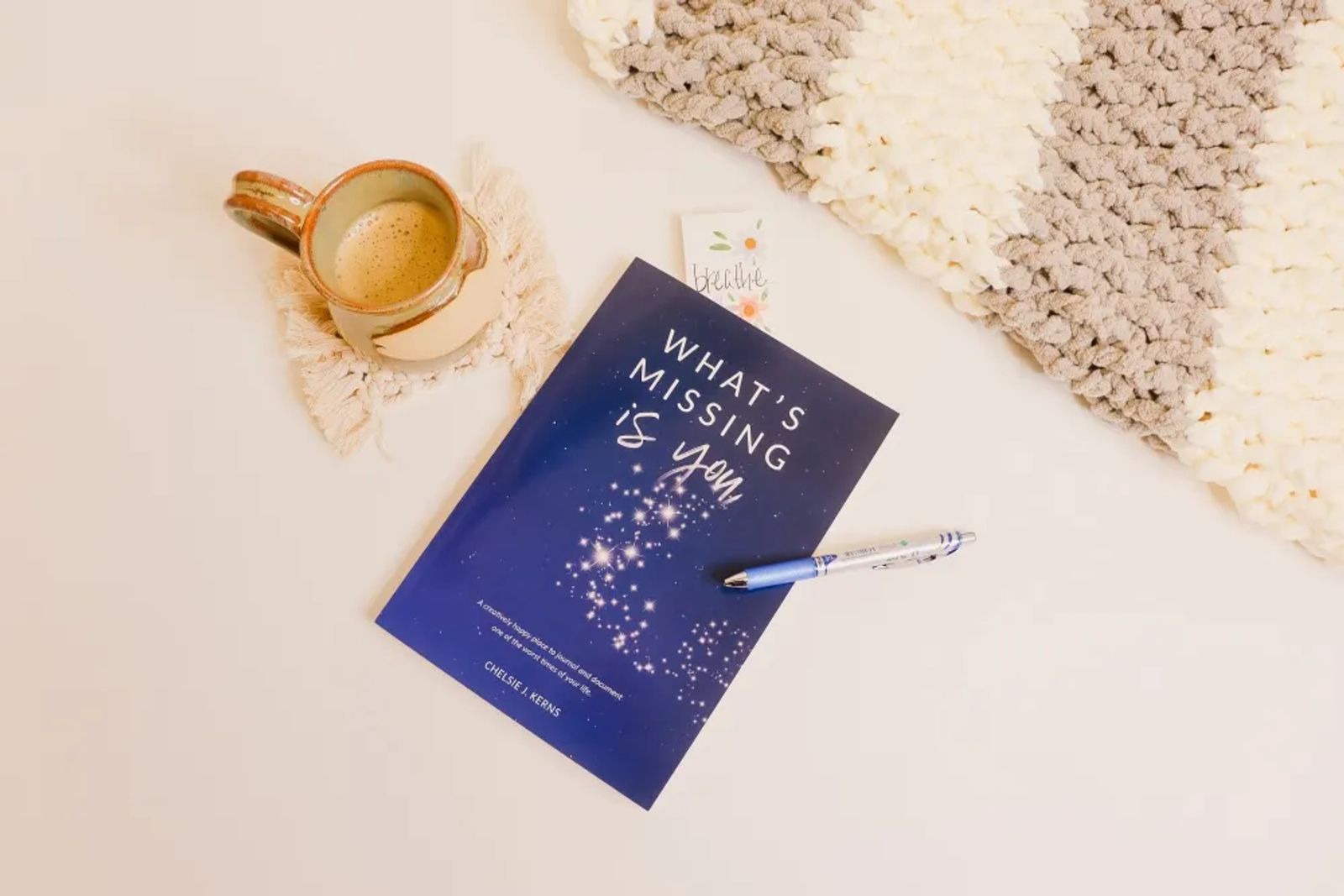 Chelsie started writing the book seven years ago with a specific reader in mind – a child in the same situation as her 10-year-old self. After all, she can relate.
"Looking back now," she says, "When I started the book, I had only processed half of where I'm at today. Writing became a healing process, and I continued to work out questions I had with God along the way. I grew up in a family that prayed and, frankly, I had a lot of questions that I needed God to address for me."
In What's Missing Is You, many chapters start with a personal story followed by prompts and journaling space, allowing the reader to become the author of their own experience. The book includes graphs and checklists, artwork, comforting Bible verses, and spots to attach memorable family photos.
For example, in Chapter 12, "It's All About the Details," a child will circle descriptions of their parent's interests in "This or That," an easy exercise to softly guide them into more in-depth discussions. Chelsie asks about their parent's Top 10 favorite things to do and about their physical features in specific detail. She then leads them to list five things they admired about their mom or dad, among other things. Chelsie tenderly asks about the last outfit they remember their parent wearing at one point in the chapter. They're good questions for a child to answer when they're ready because the immediate aftermath is so traumatic and exhausting.
Chelsie remembers all of the visitors who stopped by. There were people everywhere, but it was overwhelming. "I knew they cared," she acknowledged, "but they can't walk through your grief, which is a constant, unwanted companion. Throughout my childhood and teen years, I remember my grief wearing me out. Of course, there were inevitable changes that happened in a family as "moving on" occurs; however, for me, I had such a hard time accepting the changes and emotionally moving forward. I couldn't grasp the way to do it."
When I asked her what children need when they've suffered a significant loss, she had some great advice: "It is easier to answer this question with what they don't need. They don't need someone making light of their grief or expecting them to be over it. No one but the individual should get to decide a timeline for their grief."
What they do need, she says, are adults to understand their fear. "Kids are afraid they'll forget the parent that died and [are] afraid to disappoint the living parent. They need to know that it's okay to talk about it. They need family and friends to share memories. Memories are such gifts! The greatest gifts after my dad's death were the stories people told about him. They didn't have to be amazing or anything spectacular, just something real about him. It was cherished information."
Now that Chelsie's book has launched, she hopes it will help children who feel adrift and serve as a starting point for their healing. She wants kids to know they are not alone and the work they put into processing the guided questions will be worth it.
She's received great feedback since the book released in January. "I'm getting a lot of "thank you for writing this!" Everyone has been kind and supportive in her years-long writing project and throughout the publishing process.
Outside of writing, Chelsie works at Billings Clinic as a respiratory therapist and enjoys spending time with her husband and three children. She likes to run, knit, and ski and she's also a voracious reader. What's Missing Is You can be purchased at Simply Local Marketplace. To learn more about Chelsie and her book, visit her website at www.whatsmissingisyou.com.
Originally printed in the March 2021 issue of Simply Local Magazine
Never miss an issue, check out SLM's digital editions here!