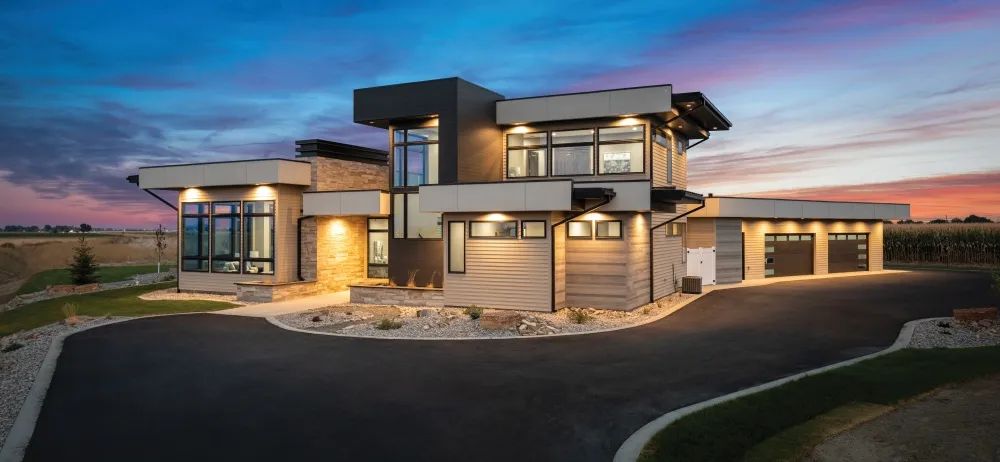 Homes on Parade: Beauty Under the Big Sky
November 2020 | by stephanie toews | photos by nathan satran
Ban Construction's 2020 Parade Home doesn't disappoint. Clean lines, angles for days, and numerous textures collide to provide a striking first impression of this modern-rustic masterpiece.
The Look of the Decade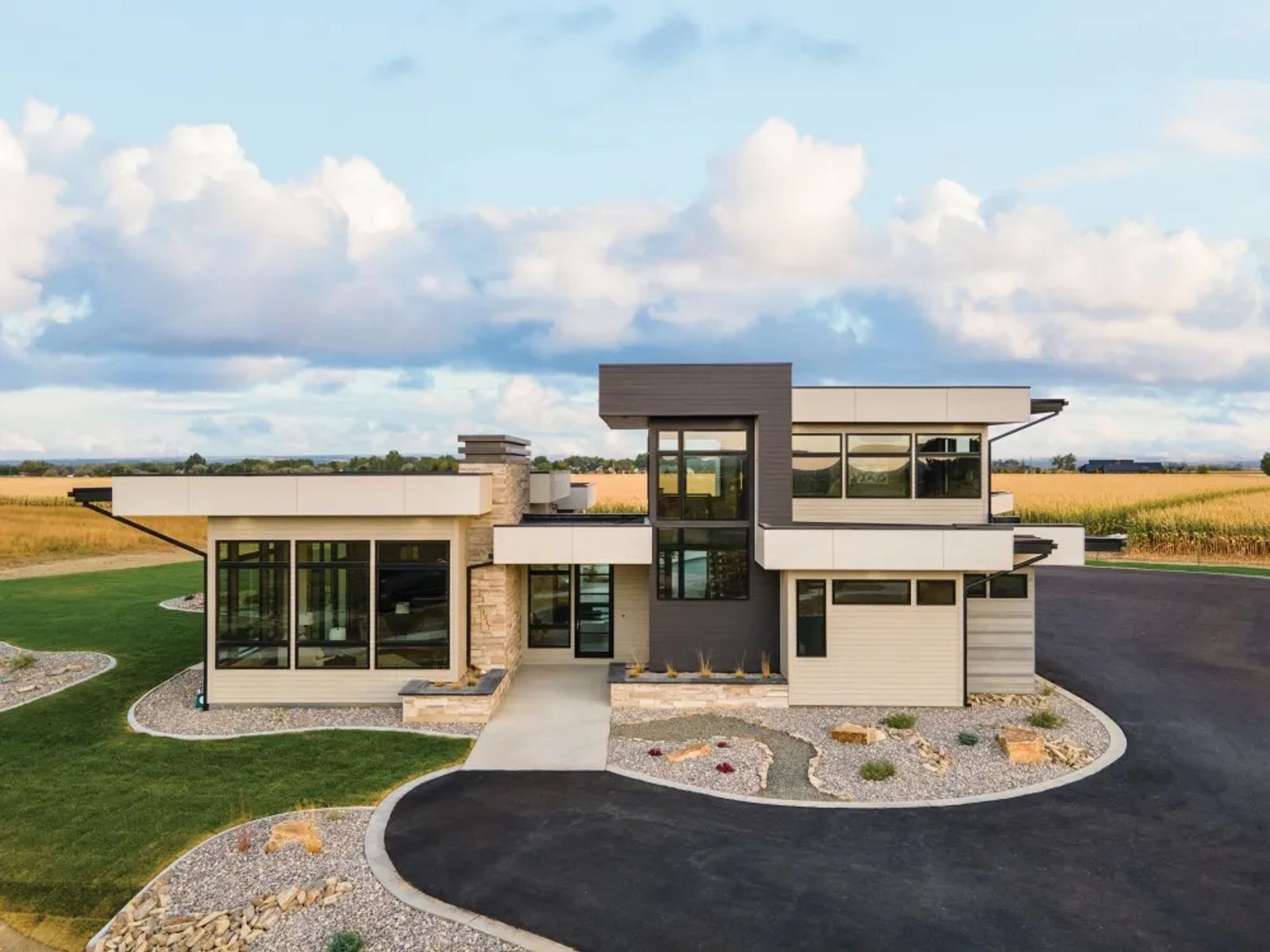 "I think every decade has its look," says Tana Ban, designer, and bookkeeper for Ban Construction. She foresees new construction exterior trends leaning toward the modern look for the 2020s.
The exterior of this home is layered in several different textures. The interior is filled with a beautiful blend of contemporary lines balanced by warmth to create a comfortable atmosphere.
Step inside for a look at just a few ways this home shines.
A Work of Art
Once you step across the threshold through the oversized front door of this house, you are immediately greeted with a work of art! This one-of-a-kind, custom, white oak, and metal floating staircase is such a statement maker. It leads to a private upper-level space housing a sitting room, guest suite with bathroom, and large windows with views for miles!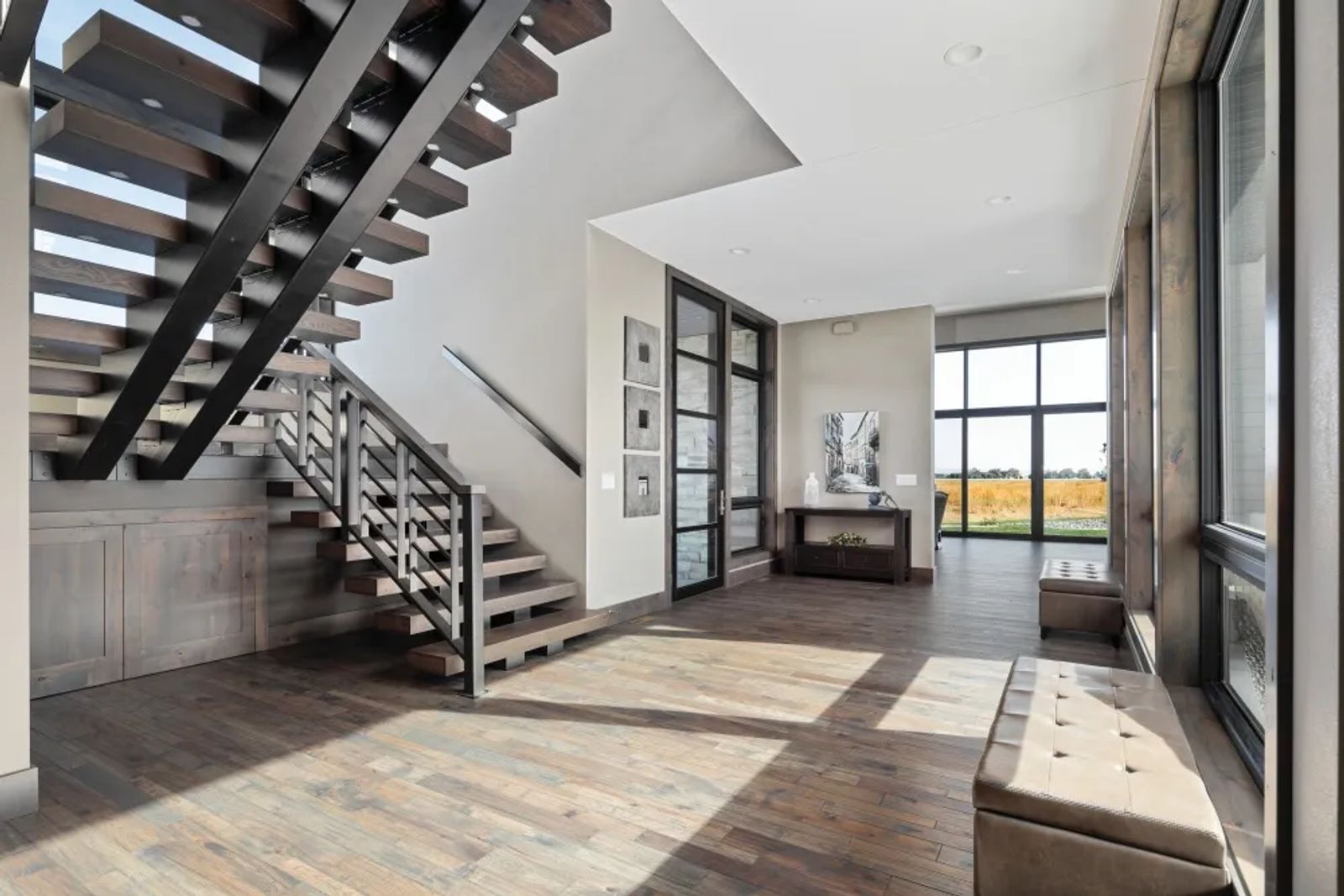 Modern Warmth
Tana says, "We have had a lot of people comment on the modern look of the exterior, but once they're inside, they notice how warm and cozy it feels, and that is what we like to create."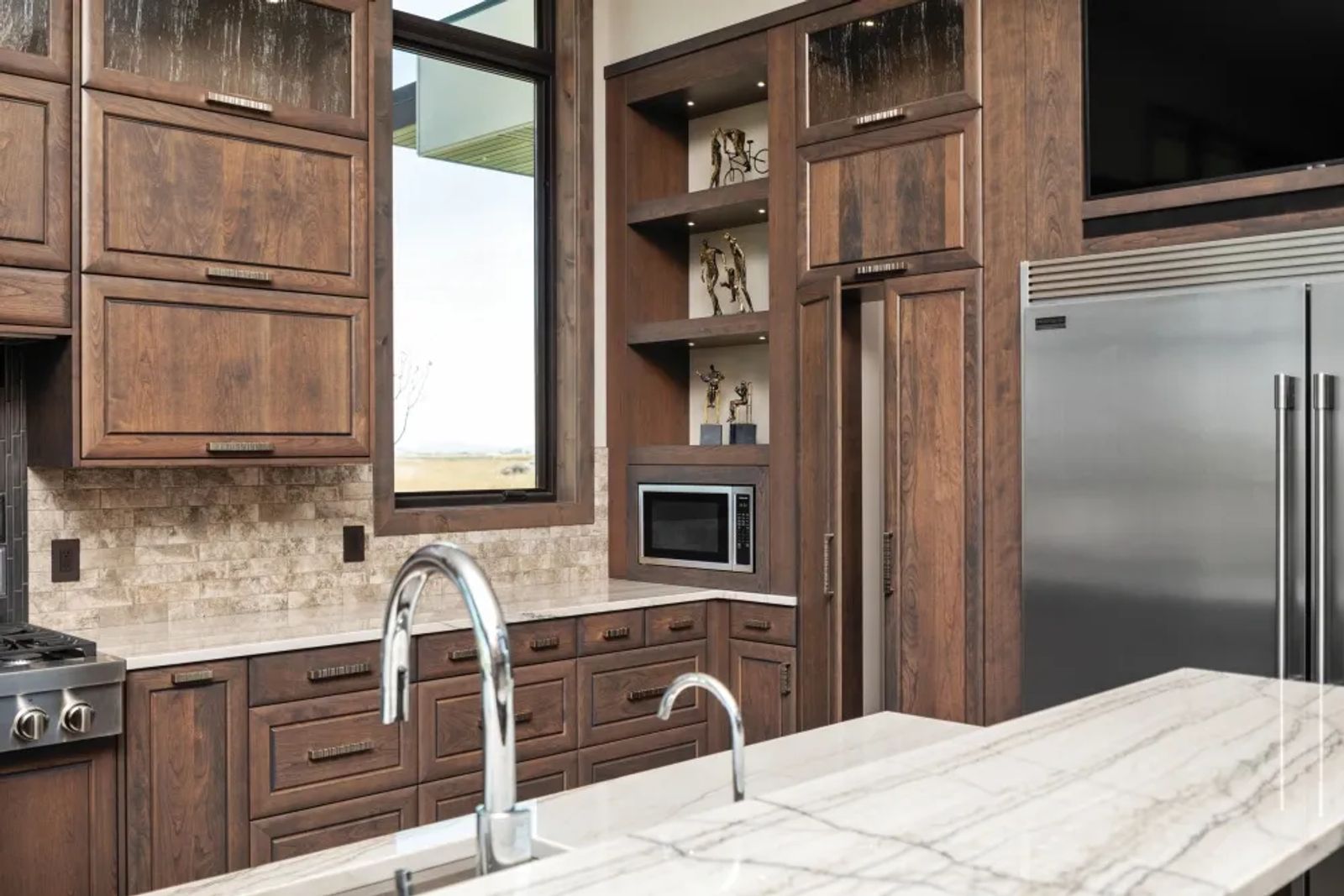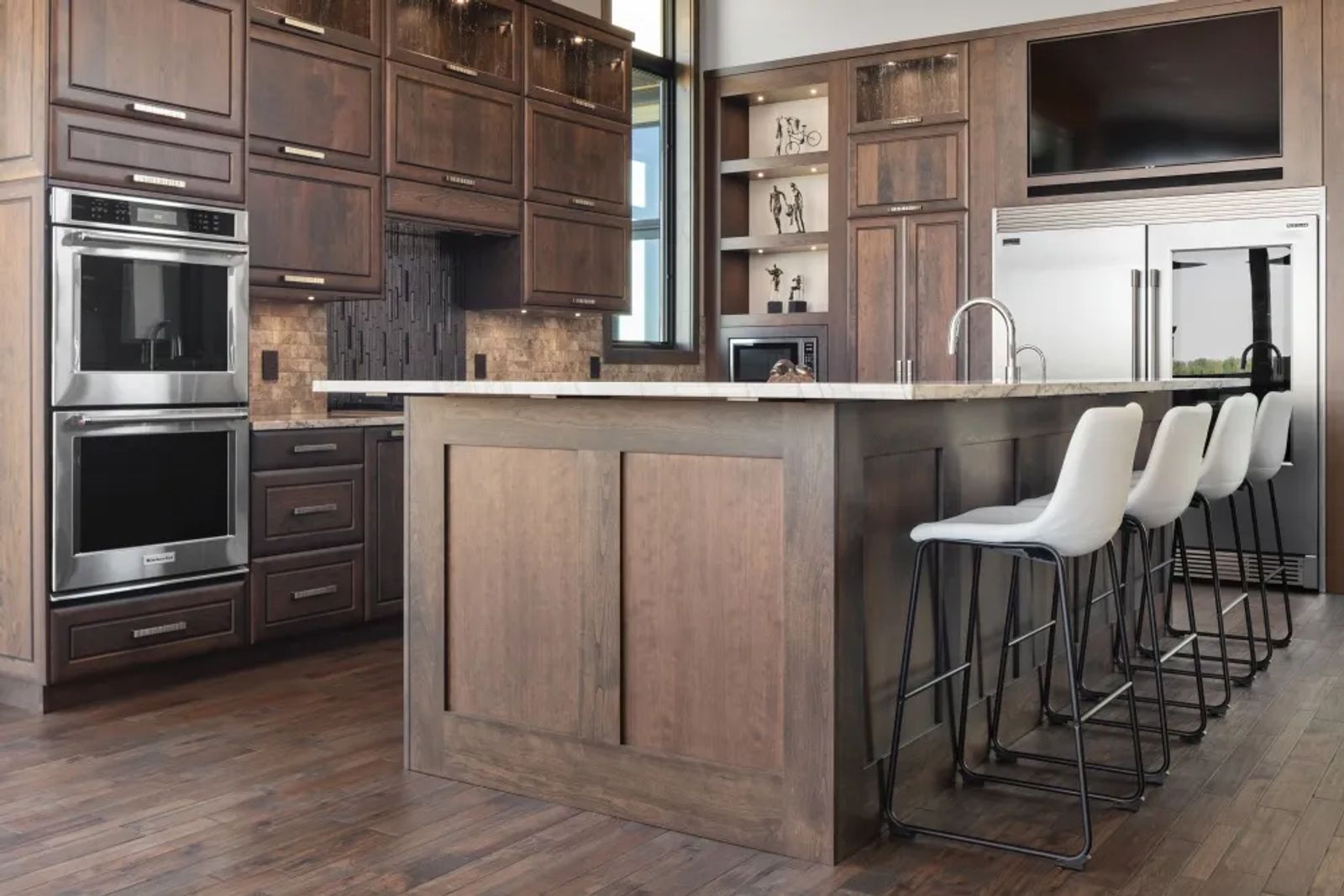 This is not the first time Ban Construction has included a hidden pantry in one of their kitchens. At first glance, it appears to be just another cabinet, but it leads to a large walk-in pantry with optimal storage.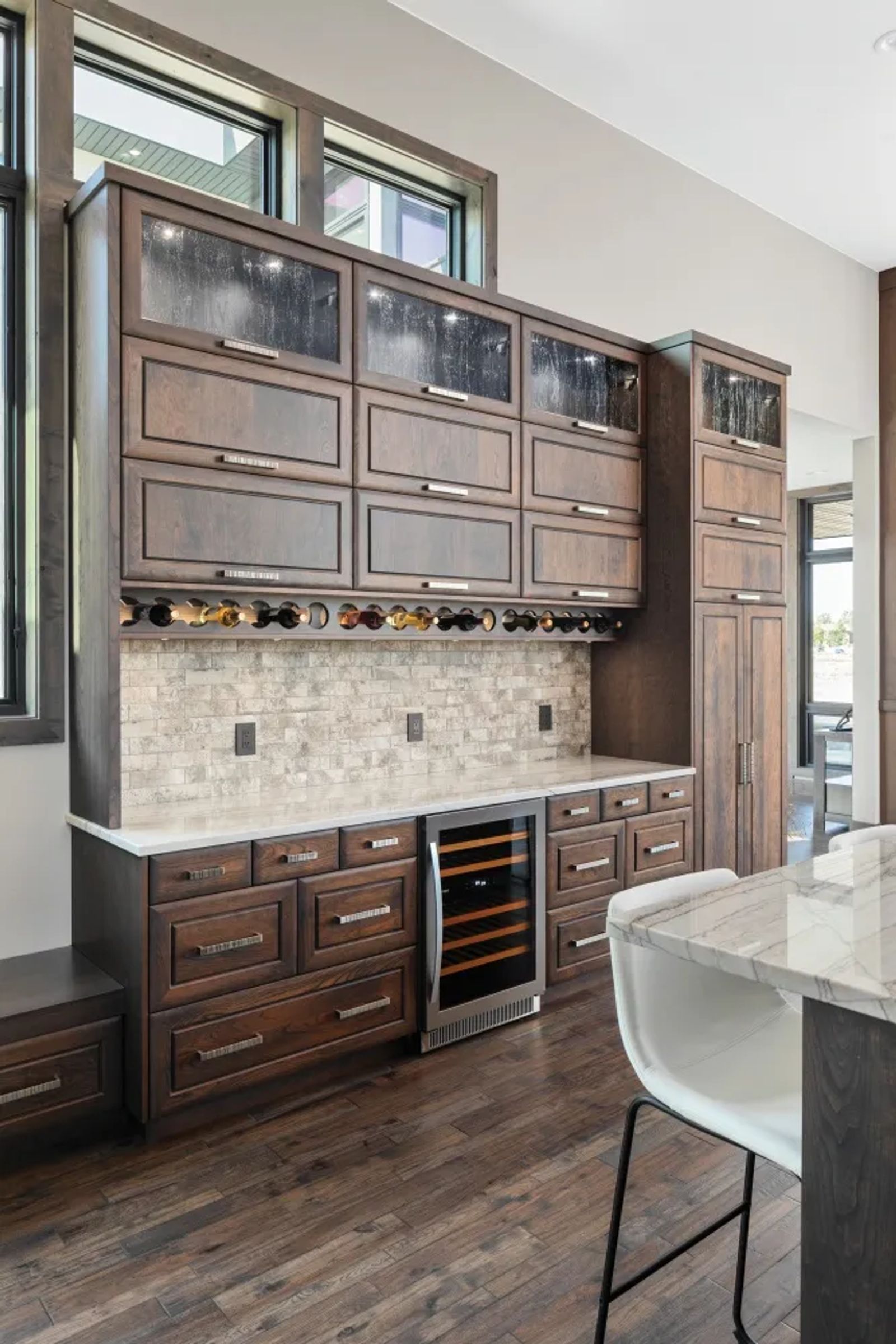 Tana says, "The modern kitchen with lift cabinets gives you the feel of modern to tie in with the homes' exterior, yet the cherry wood gives the room the warmth it deserves."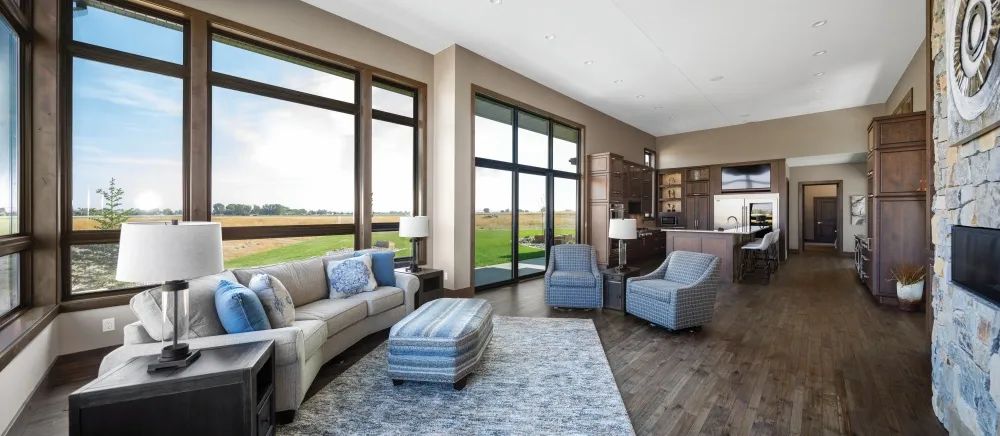 When asked about her favorite elements of this home, Tana says, "There are so many to choose from. One of them would be the soft palette of colors; for instance, the different hues found in the hardwood floor can be found throughout the home."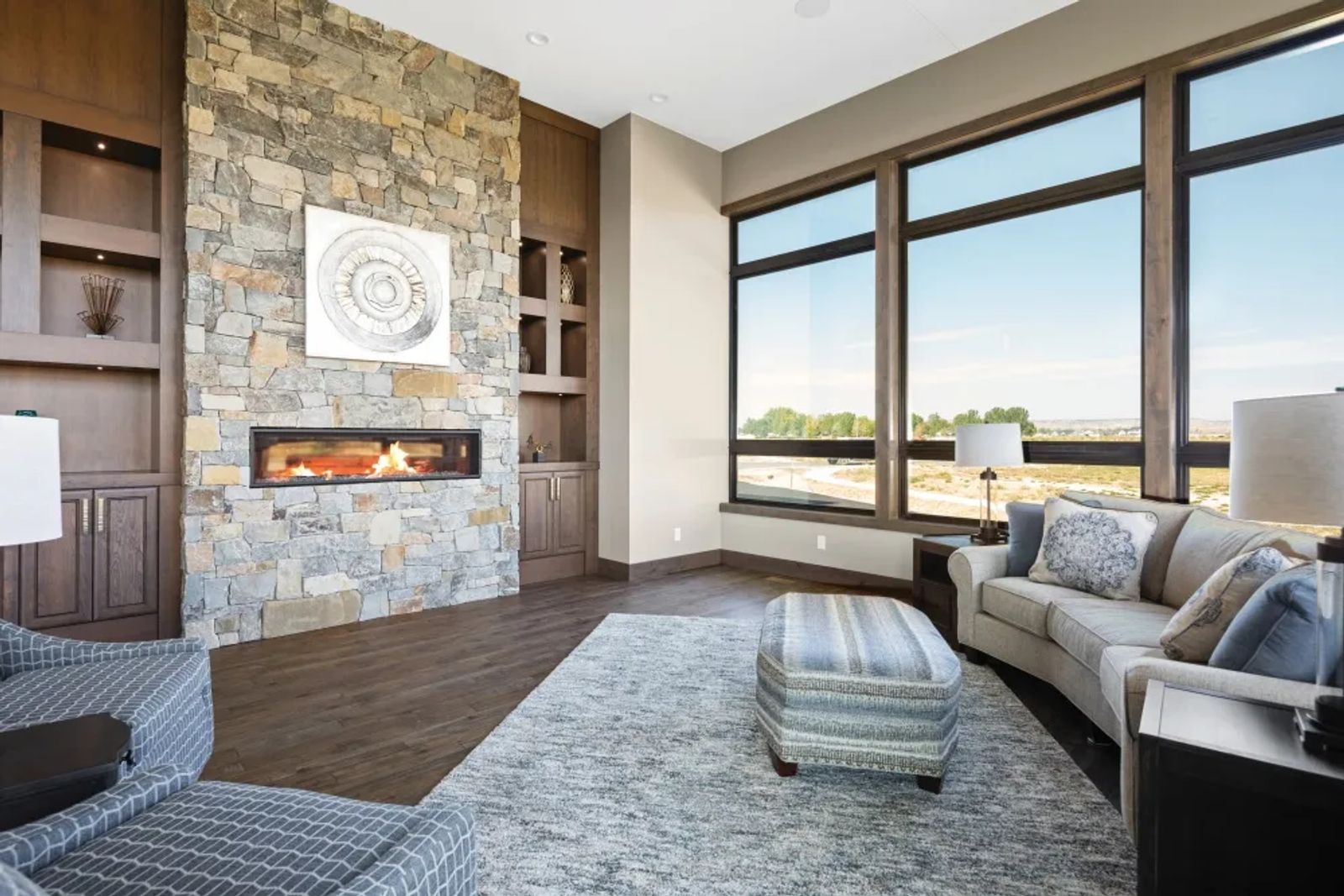 The built-ins surrounding the linear fireplace with floor-to-ceiling stone give the great room a Montana feel with its own look. The huge windows encompassing the space allow the beauty of the outdoors in.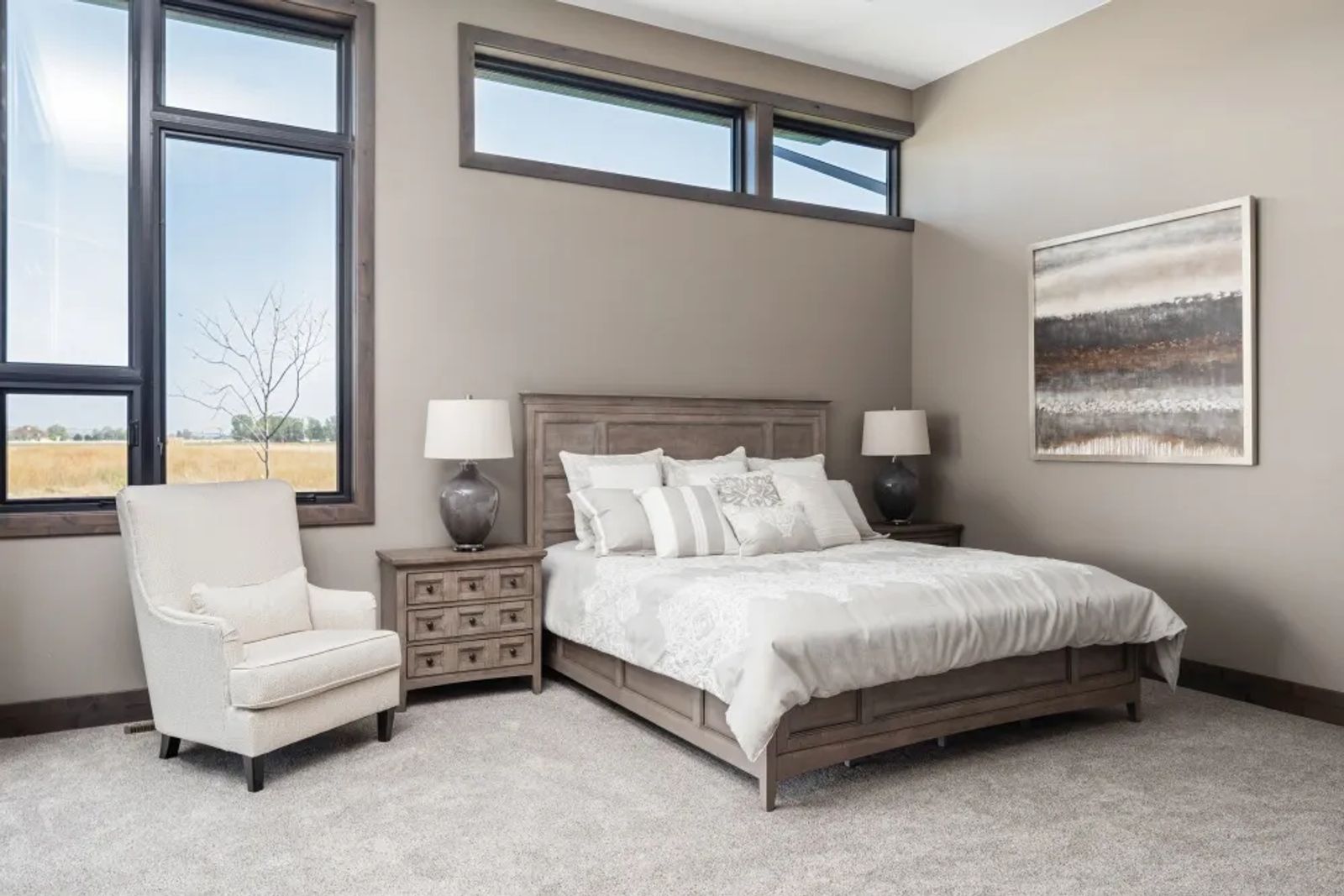 The master suite provides all of the privacy and storage one could want. Tana notes the suite's oversized walk-in closet (a signature feature in Ban homes) and a private washer/dryer/utility sink area.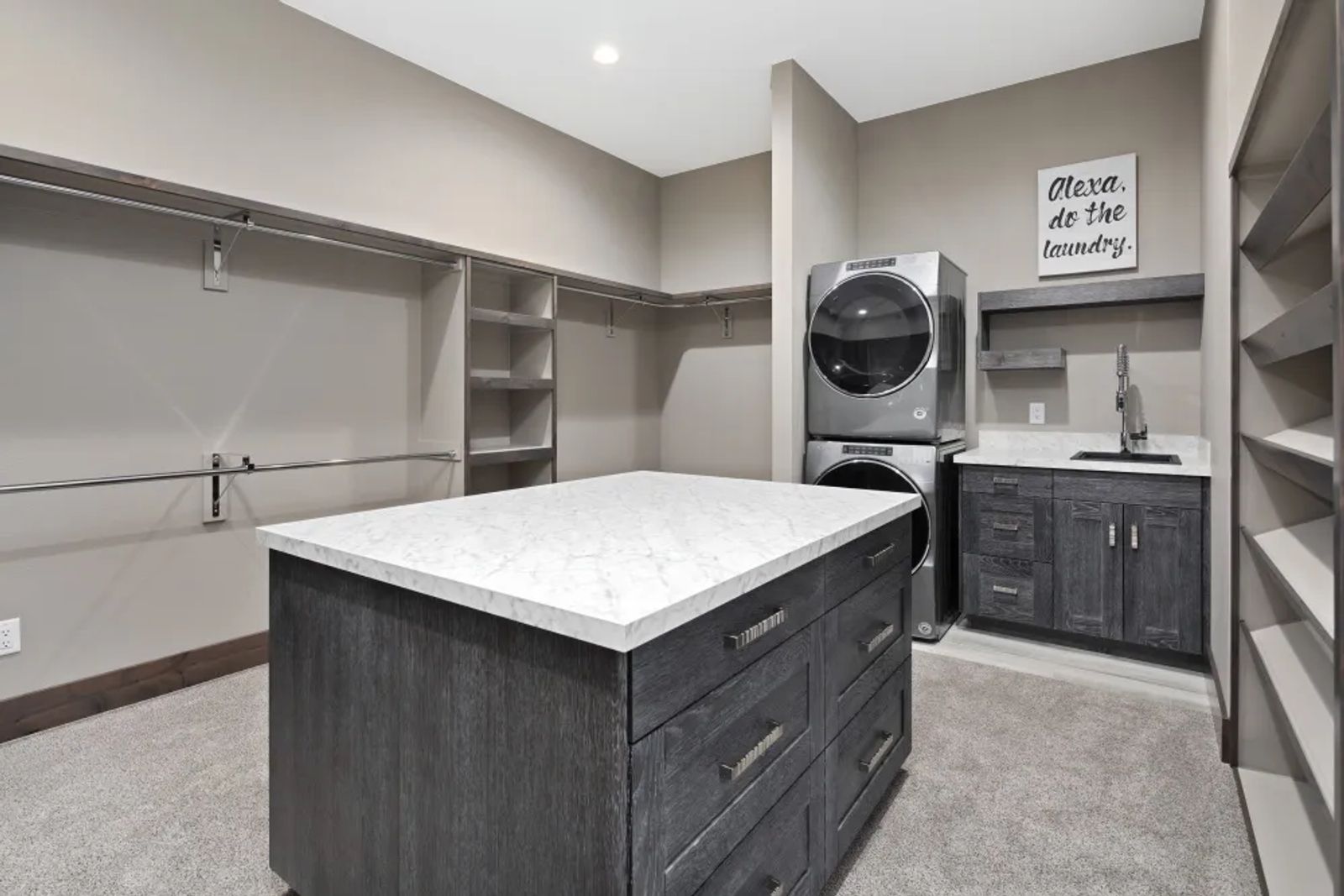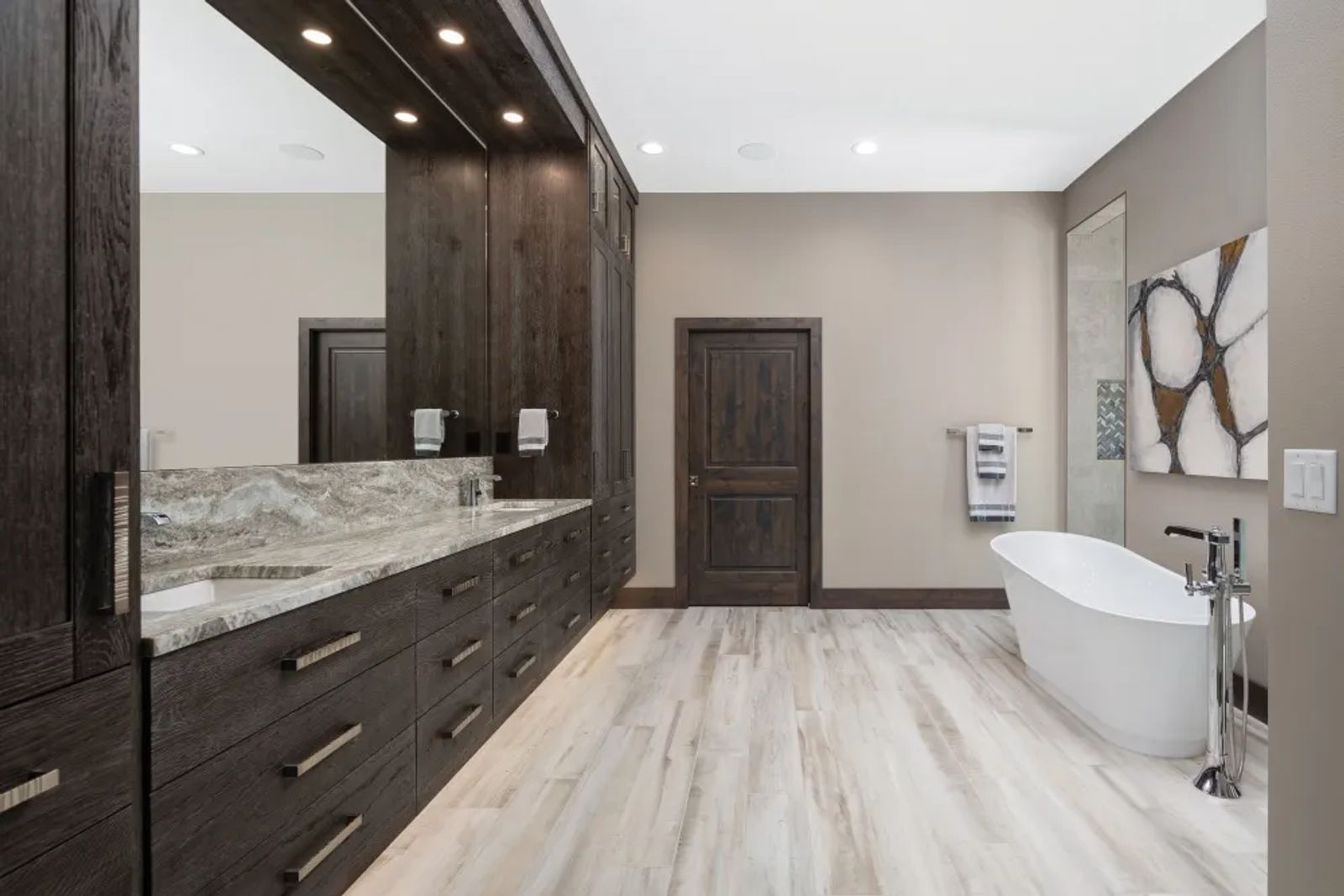 The wooden master bathroom vanity, with clean lines and modern hardware, makes a statement on its own.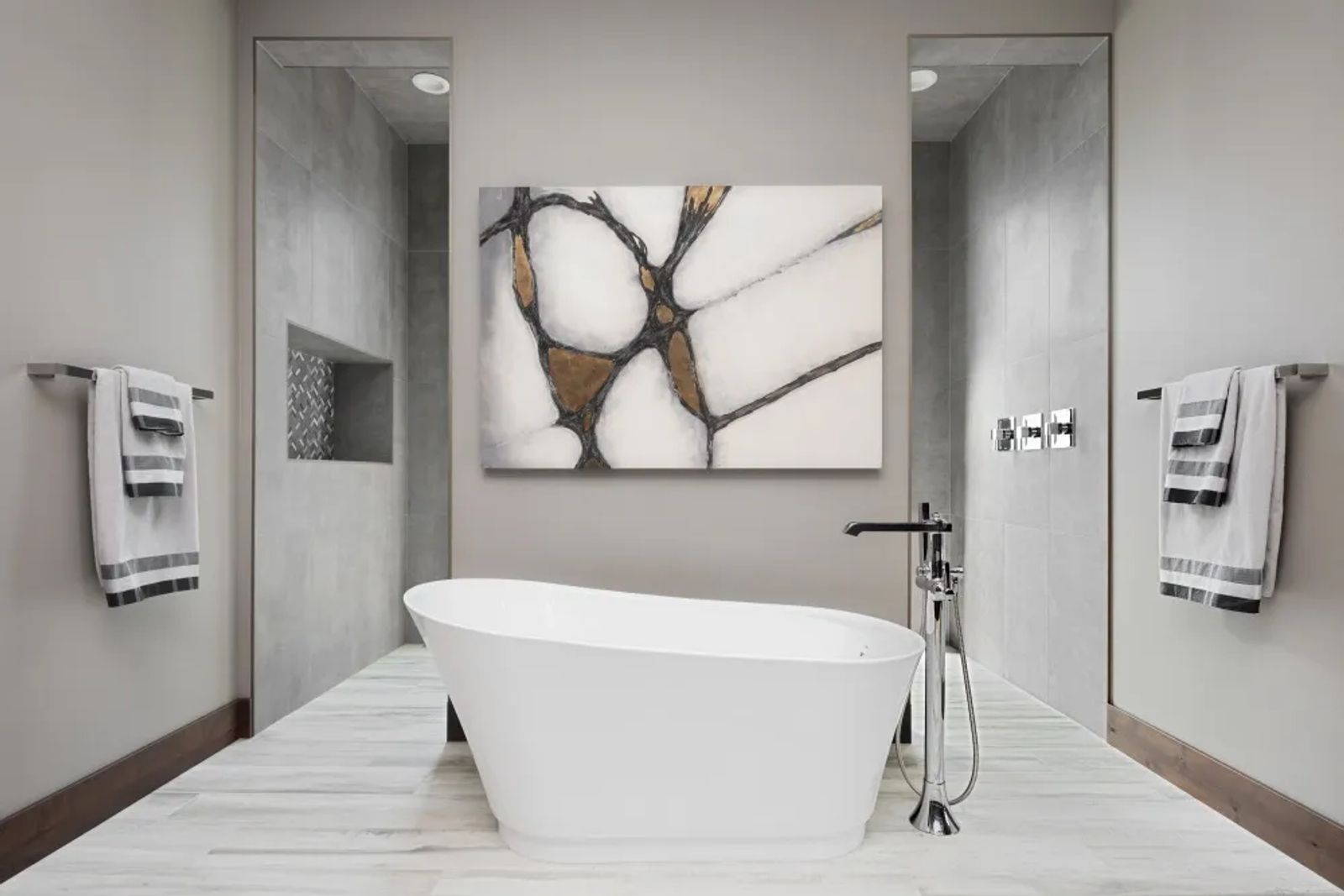 The unique walk-through shower is highlighted by privacy windows that brings ample natural light in. *again, more photos than you will need but I wasn't sure which ones will work out best for layout.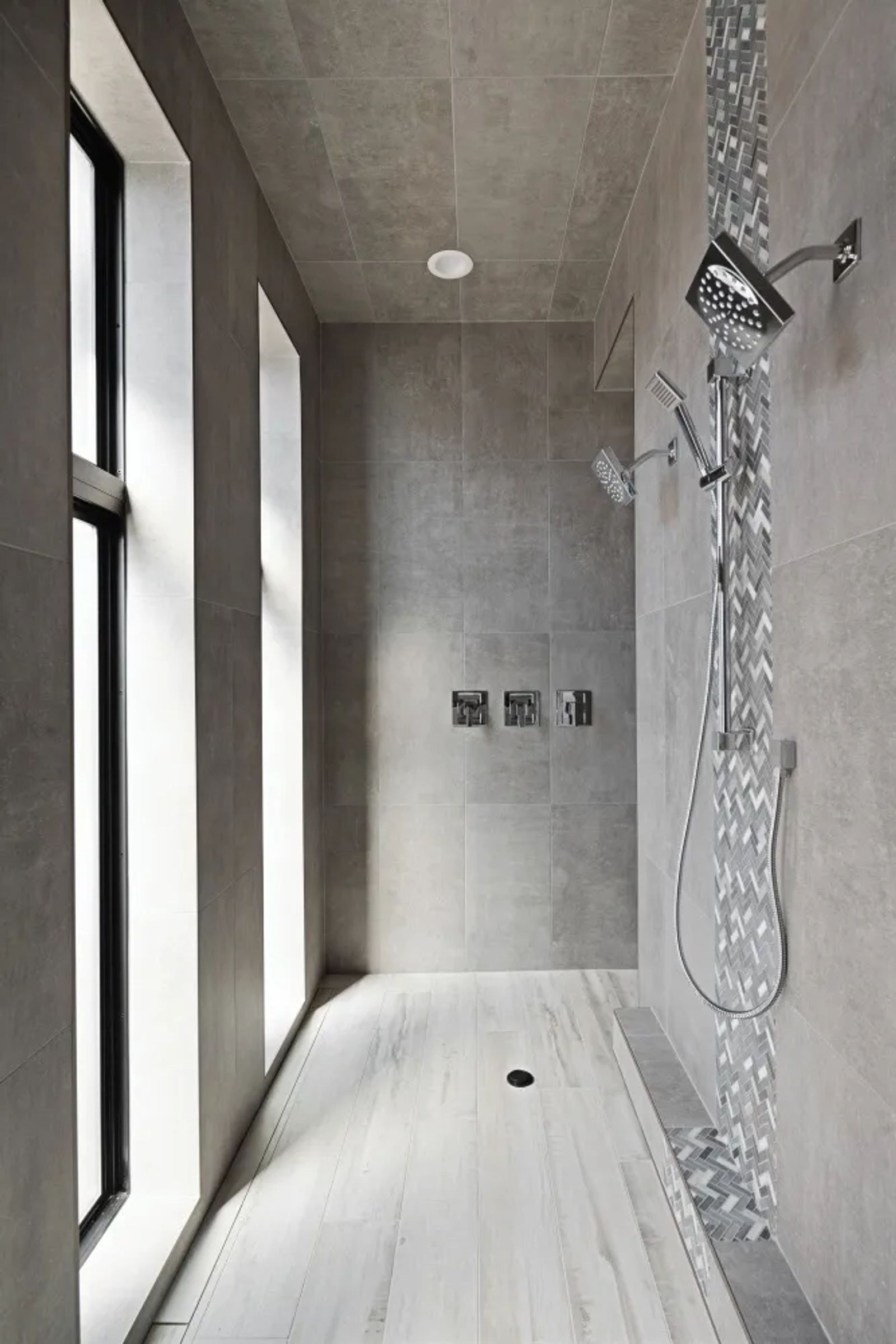 Resort-style Outdoor Living
The luxury doesn't stop at the inside of this home; the courtyard is an entertainer's dream. From its outdoor cooking area and wet bar, tiered fire pit, private exterior bathroom for pool guests, and striking swimming pool with a lighted waterfall feature flowing from the roof, this outdoor space is made for the perfect escape without ever leaving home.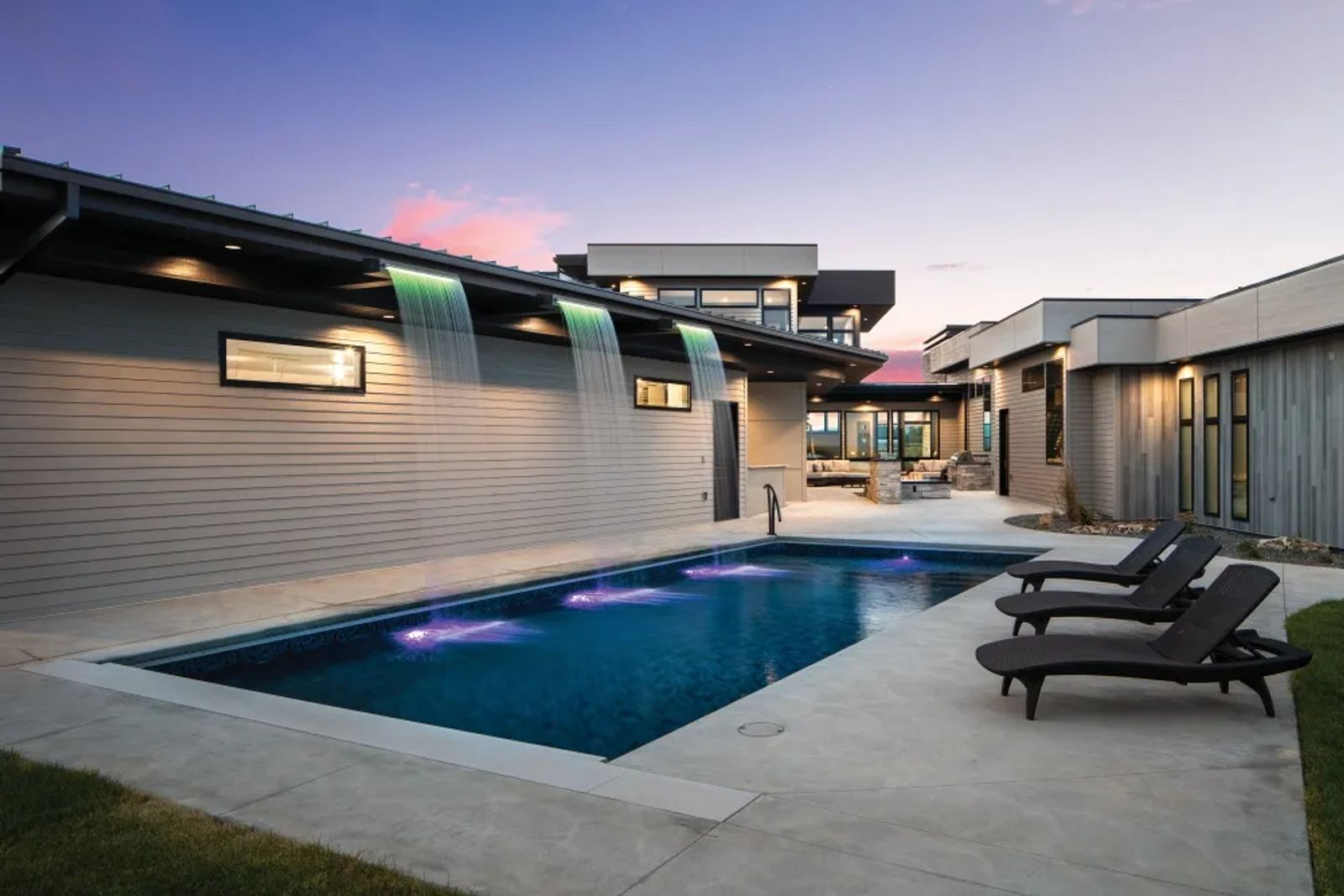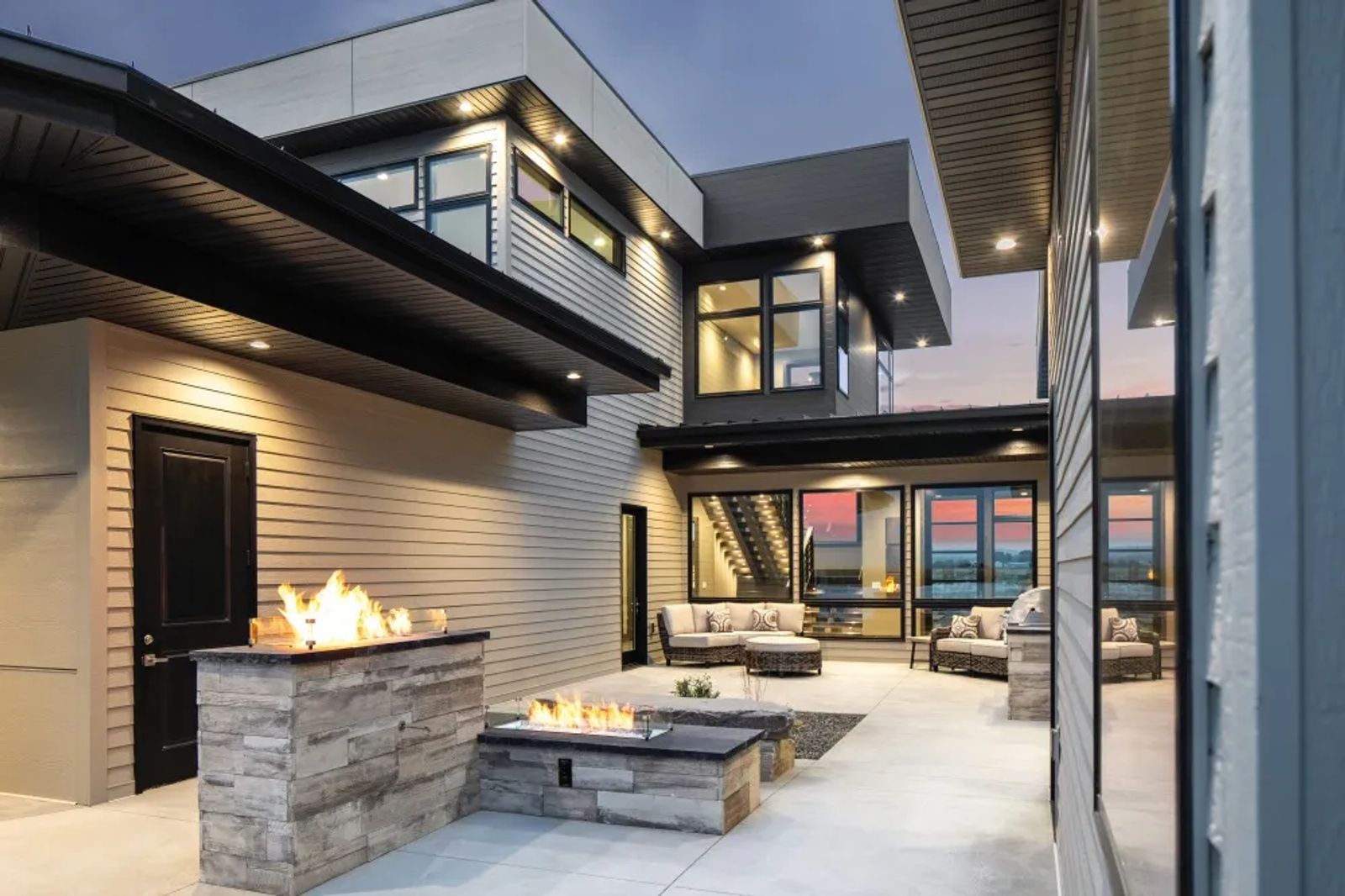 Originally printed in the November 2020 issue of Simply Local Magazine
Never miss an issue, check out SLM's digital editions here!