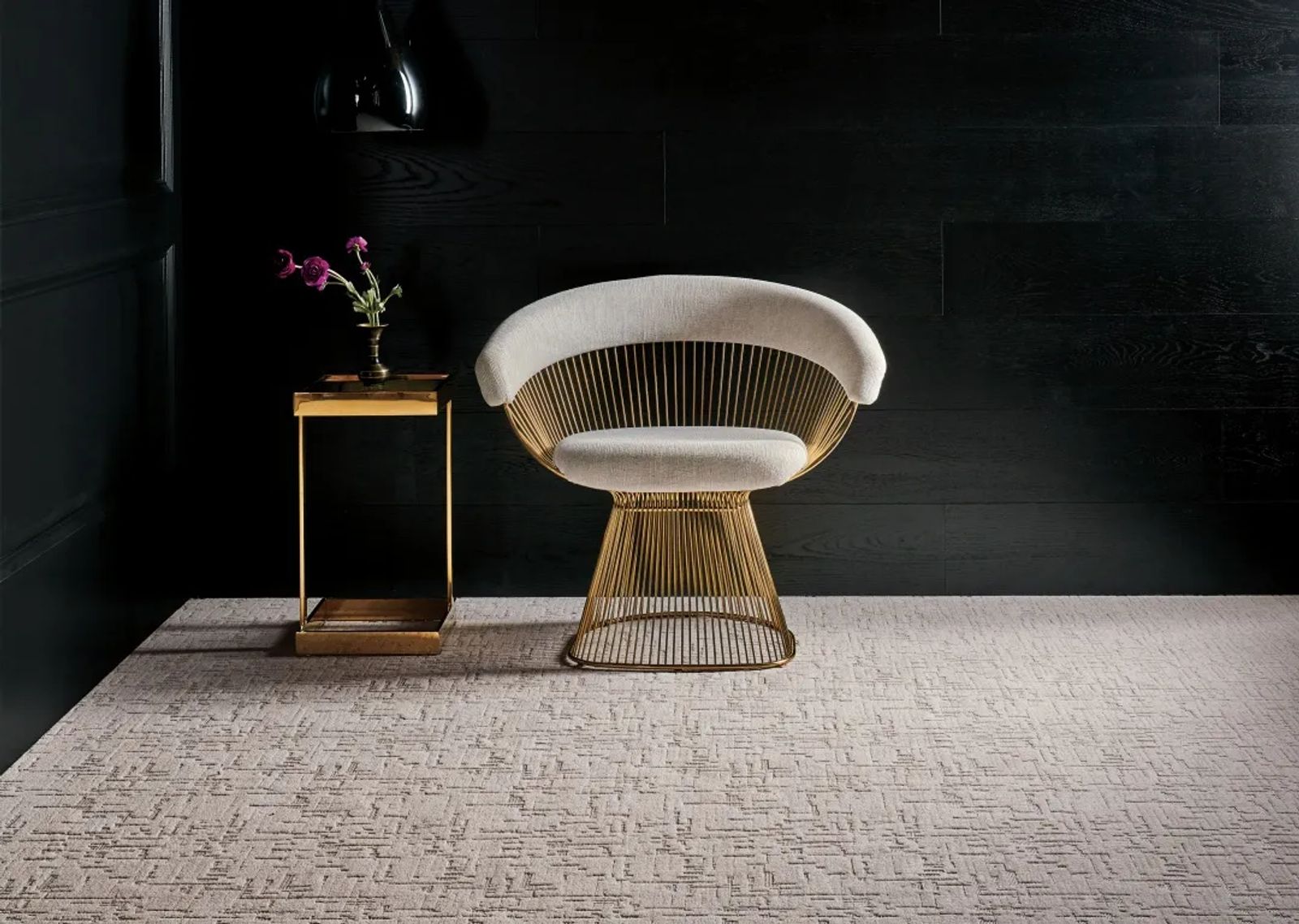 Get Floored: The Latest Tips and Trends in Flooring
September 1, 2020 | by stephanie toews
As the weather turns chilly, we will all be spending more time inside our homes. Now might be the time to invest in some new flooring. We are taking some flooring cues inspired by this year's Parade Homes, and providing you with some expert advice from, Jim Moreland of Choice Floors to help you research some of the incredible products on the market today.
Carpet
"Today's carpets have evolved into some wonderful products" –Jim Moreland
Carpet has come a long way from its early days of underperforming shag in 2001 when Jim entered the flooring industry. It's more practical than ever. "It's almost impossible to stain today's carpets," says Jim. New technology has made the fibers very soft, and lots of progress has been made in carpet pad.
Jim says, "A longstanding misconception is that hard surface flooring (wood, tile, LVP) is better for people with allergies." In reality, while walking across a hard surface floor, you are always kicking up dust and allergens. "Carpet actually traps the dust and allergens until vacuuming."
Two of the most popular nylon carpets on the market today have built-in Microban or Petprotect. Carpet with Microban absorbs protein-based odors and kills bacteria on contact. Carpet with Petprotect is a Stainmaster solution-dyed carpet that doesn't allow anything to stick to it. "One pass of your vacuum cleaner will remove 90% of trapped allergens."
*Tip-While shopping for carpets, remember to look for nylon carpet, particularly Stainmaster nylon as "they have one of the lowest claim ratios in the industry." To date- there's no stronger, more stain and fade resistant, and durable carpet for homeowners with pets than Stainmaster Petprotect.
"Once you cross the threshold [no pun intended] from average new home construction into more custom-built homes, wood and tile still dominate the floors." -Jim Moreland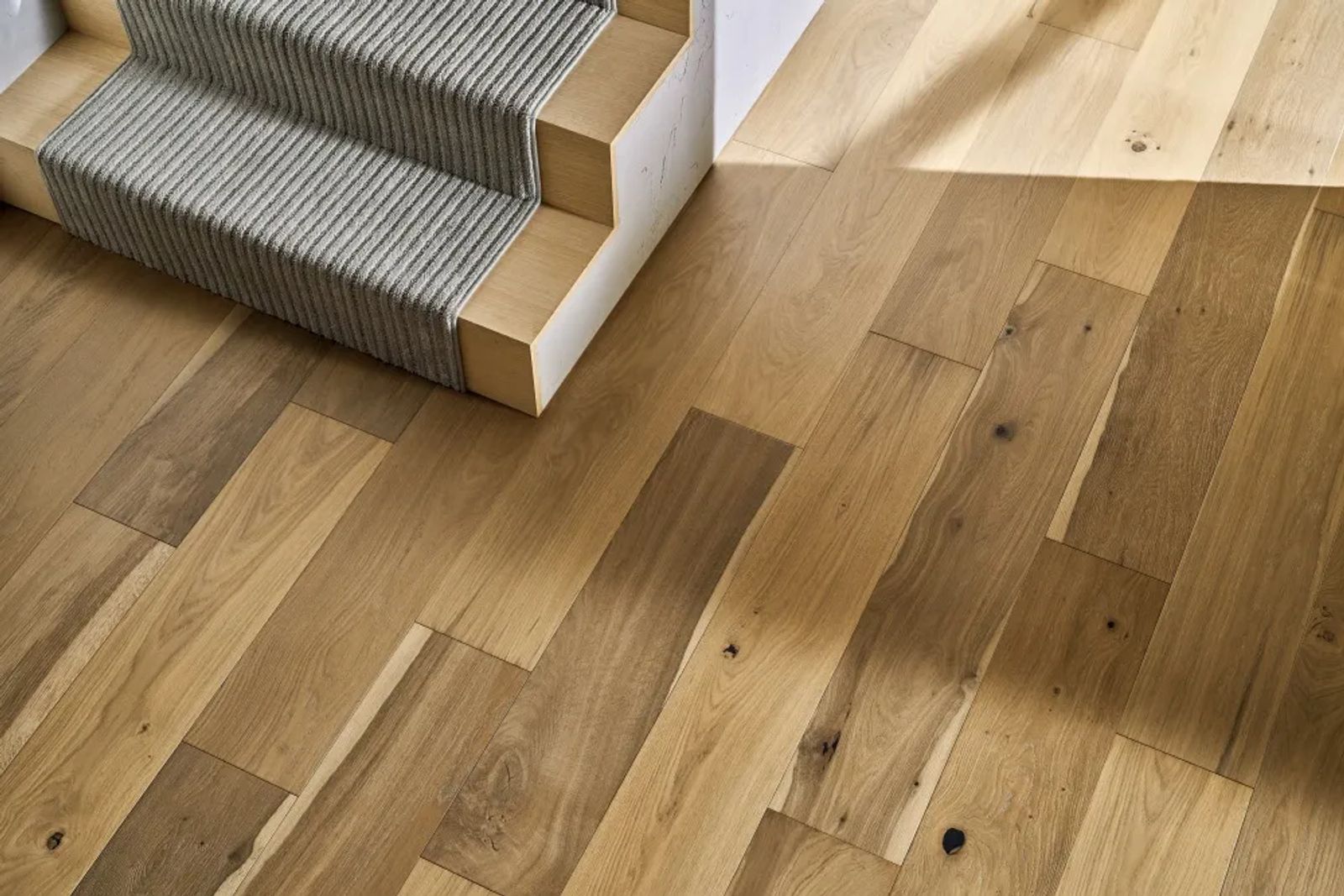 *Tip- Jim recommends engineered wood for Montana's climate, as the most stable product you can purchase. There are numerous styles and finishes available to choose from.
Tile
"Tile has the most upfront cost of any flooring surface, yet the lowest long-term maintenance cost." -Jim Moreland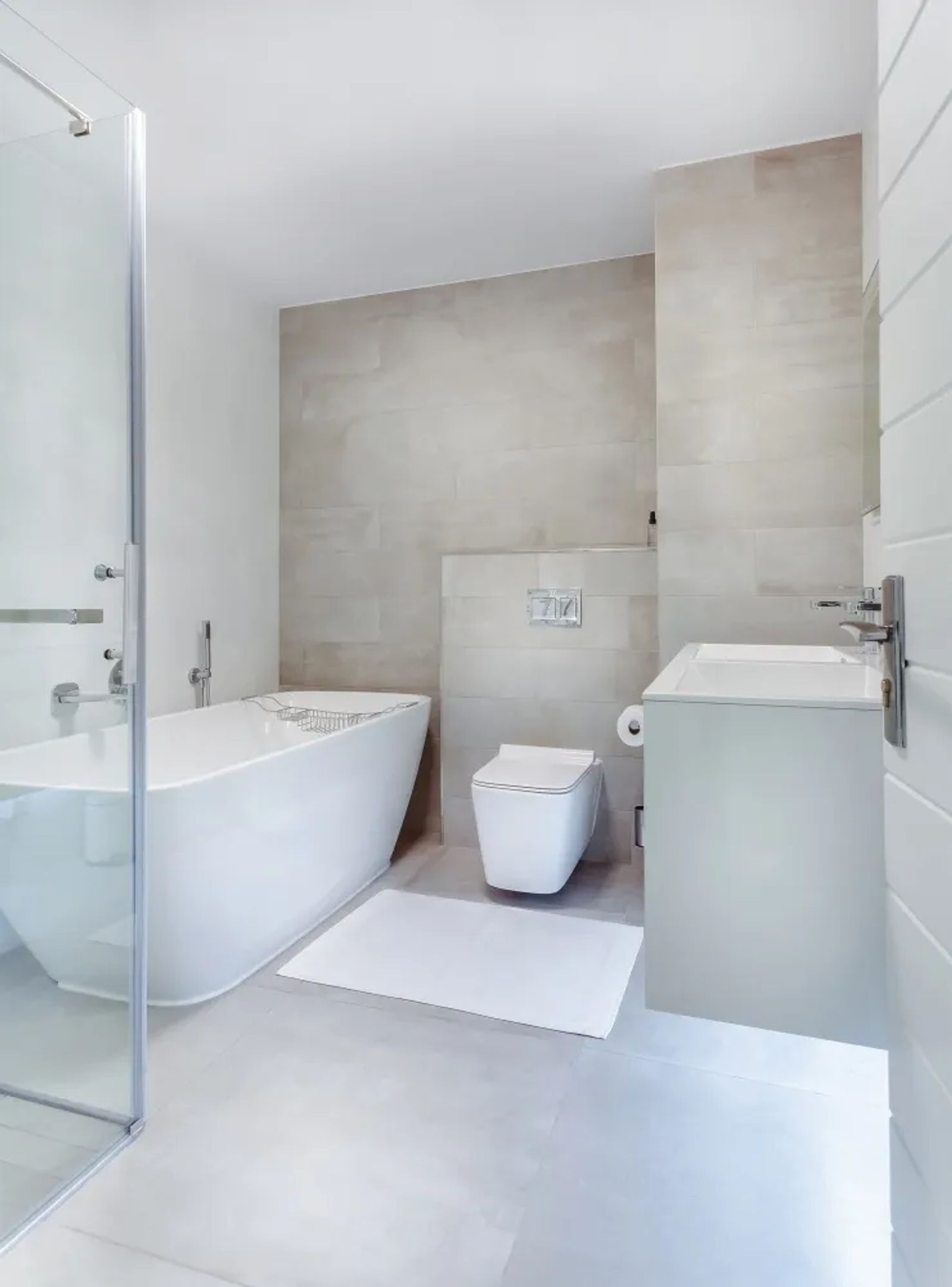 Large-format tiles (square or rectangular tiles larger than 12x12 and plank tiles in sizes like 6x24 and 6x36) are not only on-trend; they're also durable and cover more square footage for less grout lines and easier cleaning.
*Tip- Normally, tile is not a do-it-yourself project. Setting tile takes years of experience for a fabulous outcome.
Luxury Vinyl Plank (LVP)
"Easy to maintain and easy to clean, LVP makes up half of new home floor covering sales." –Jim Moreland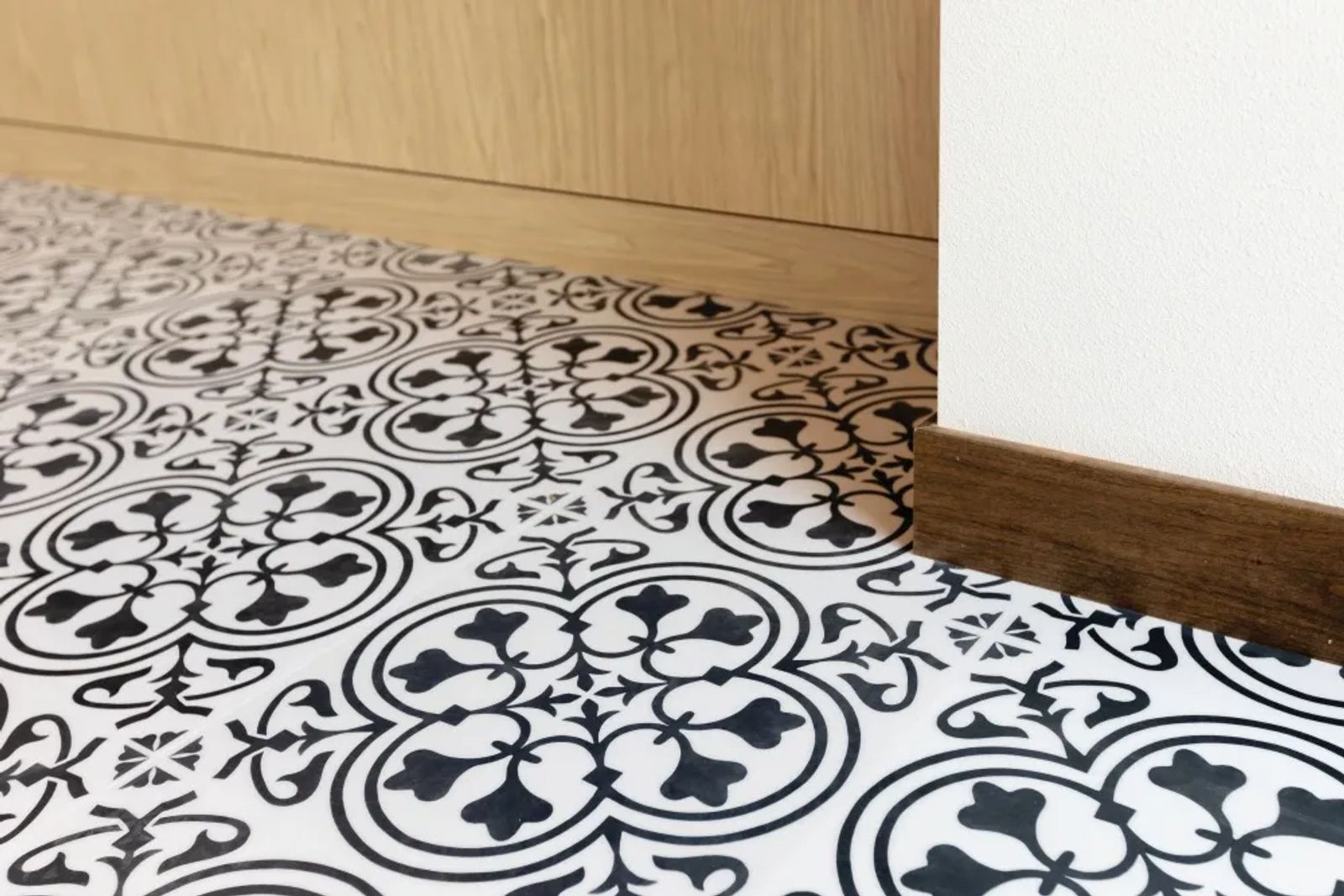 Luxury Vinyl Plank flooring is a very popular choice in home flooring. There are numerous options and styles available, including the tile-look black and white LVP found in Image's 2020 Parade home.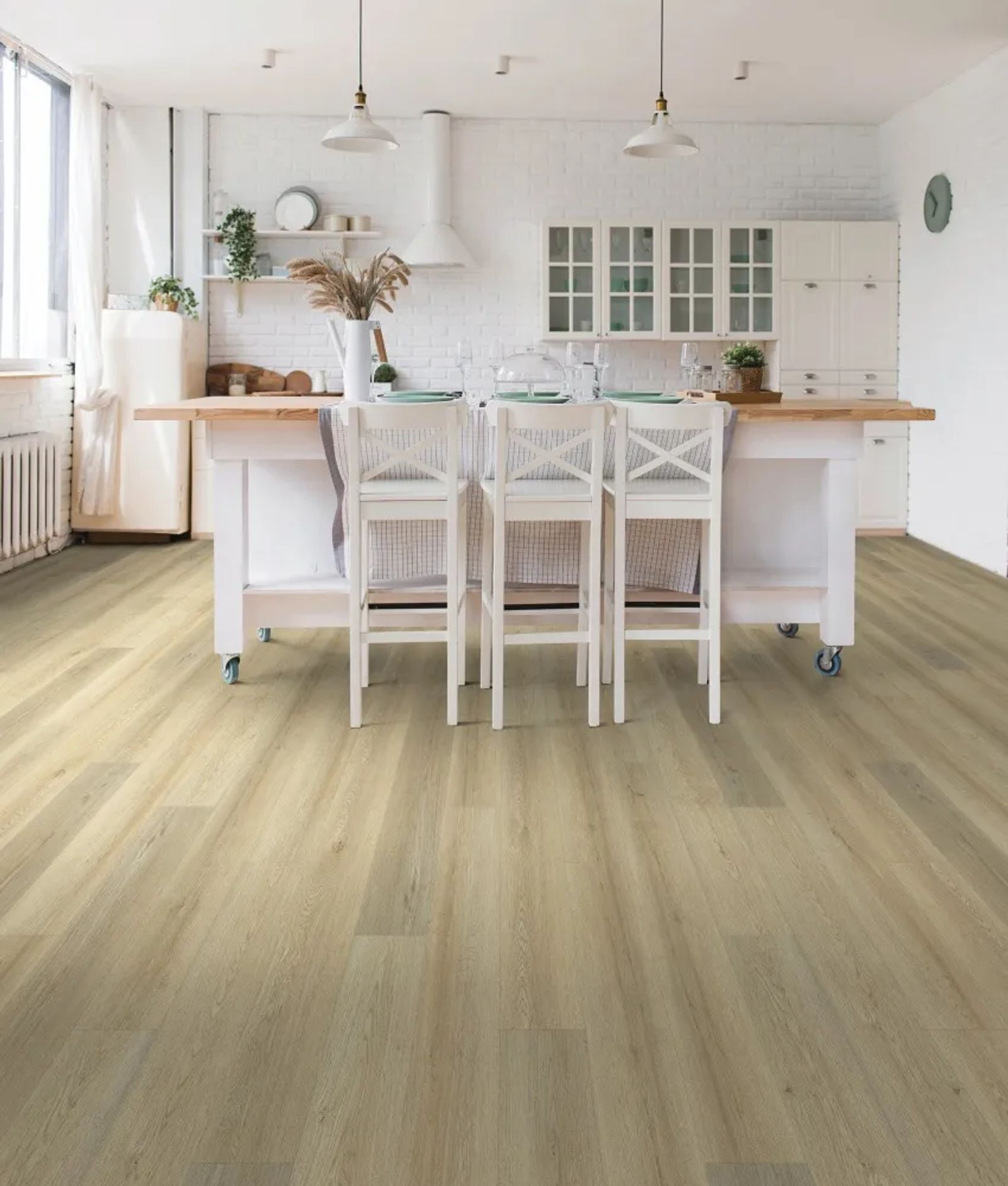 Jim says three years ago, Shaw Floors introduced the newest Luxury Vinyl Plank floors with Ridged Core centers- the strongest core in the industry. "It's truly the most waterproof, dog-proof, kid-proof, husband proof floor ever designed."
*Tip- Shaw's Floorte Pro series locks on all four sides, making it much stronger and more stable.
With tremendous growth in the flooring industry and Billings, Jim has added another salesperson to his once one-person team at Choice Floors- Peg Potter. Her enthusiasm and retail sales and advertising experience make her a great asset to the business. Jim and Peg are happy to help you with any of your flooring needs.
Originally printed in the September 2020 issue of Simply Local Magazine
Never miss an issue, check out SLM's digital editions here!