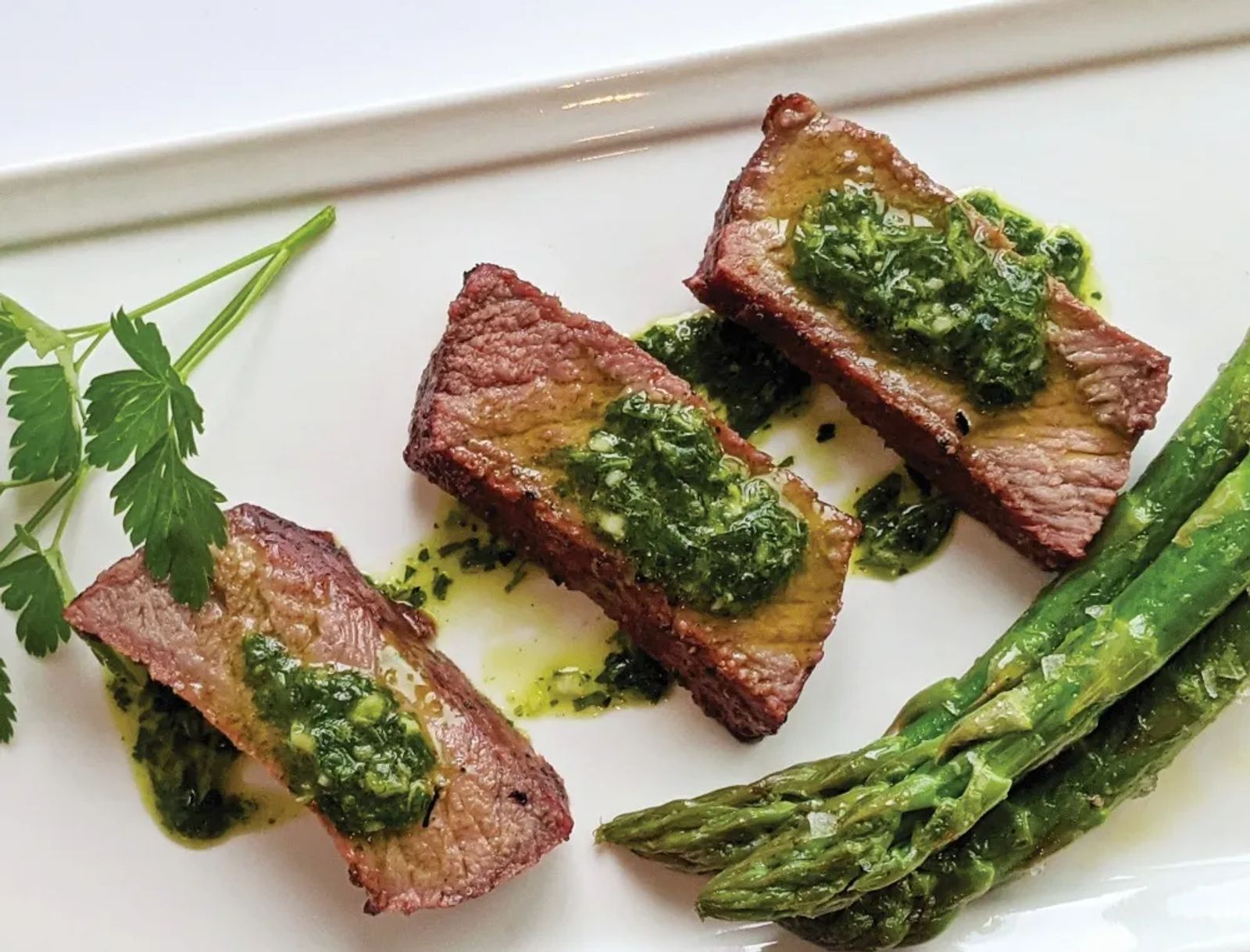 Petite Sirloin with Parsley Sauce
Grill This: Petite Sirloin with Parsley Sauce
July 2021
article & photos by renata haidle
Next time you visit the butcher, give petite sirloin a chance - especially if you're on a tight budget. Despite its reputation as a less tender cut of meat, it grills beautifully in just minutes, and it can be quite delicious if prepared properly.
Make sure you salt the steaks generously at least 24 hours in advance and let them rest in the fridge. The salt acts as a tenderizer as well as a taste enhancer. When you're ready to grill, dry the meat with a paper towel and season with your favorite spice mix.
While the steaks are grilling, prepare this Argentinian-inspired parsley sauce to serve alongside. It will impart extra flavor and freshness and a certain exotic flair to your dinner.
Ingredients:
1 bunch parsley (1 Cup chopped, packed)
½ Cup chives, roughly chopped
2 cloves of garlic, peeled
1 tsp. salt
½ tsp. pepper
½ Cup olive oil
¼ Cup lemon juice
Directions:
In a small food processor, blend all the ingredients for 15-20 seconds. The result should be a coarse sauce, not a purée.
You can serve this sauce with steaks, poultry, white fish, and roasted vegetables. It is also delicious as a dip for french fries.
Store any unused sauce in an airtight container in the fridge. It should keep for about a week. 
Originally printed in the July 2021 issue of Simply Local Magazine
Never miss an issue, check out SLM's digital editions here!