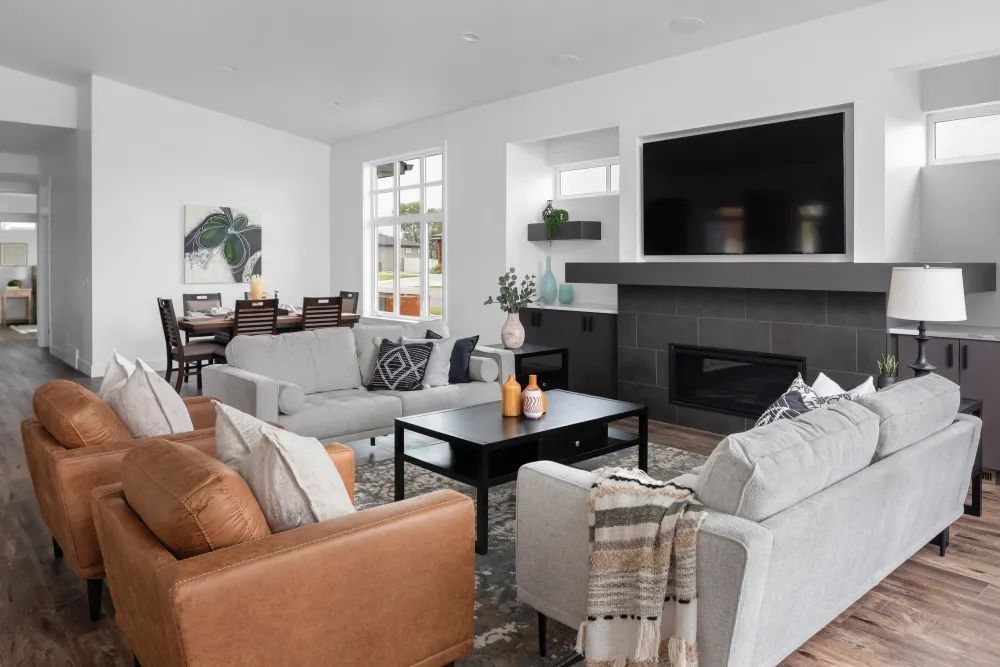 From House to Home with B Staged Montana
February 2022
by rebecca stewart | photos by nathan satran
If HGTV has taught us anything, it's that appearance and presentation matter, especially when we go on househunting journeys, trying to find the one. Because we're not just looking for a house, I mean we are, but the end goal is to find our home. Strolling through houses, though we seek to imagine ourselves in those spaces, it should be noted that only one out of ten people can envision what could be, says Tami Soumas, owner of B Staged Montana. So it's her job to help the other 90% literally see the possibilities in turning a house into a home.
The Beginnings of B Staged Montana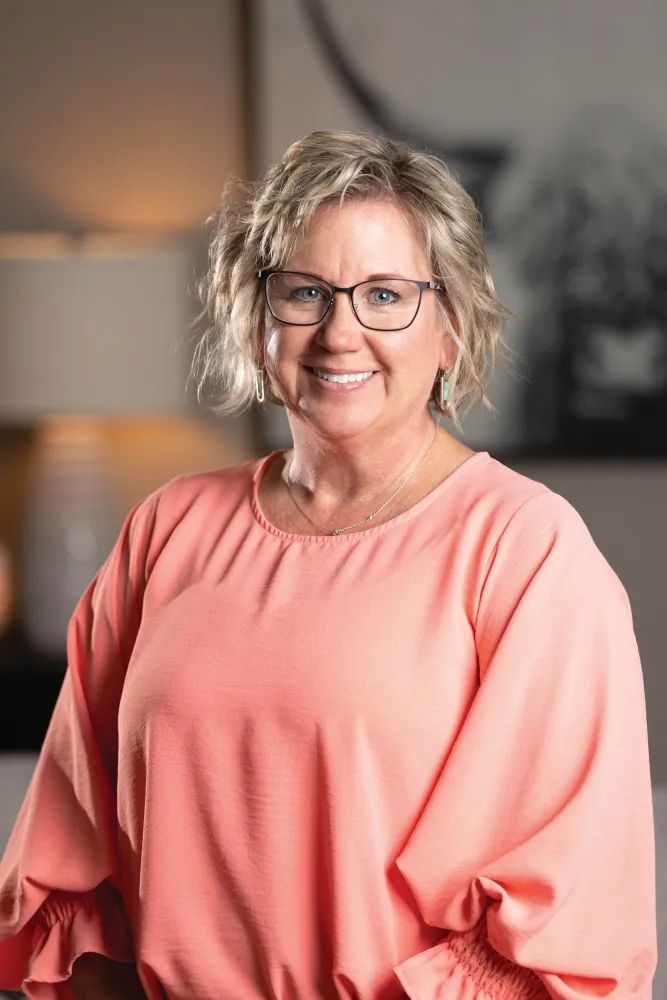 Tami Soumas, B Staged Montana
Tami began contemplating her second act nearly five years ago, following 18 years as a nail technician. It was her husband who suggested the idea of home staging. Unsure if this was even done in our area, Tami reached out to an acquaintance in real estate who encouraged her to give it a go. And so, Tami enrolled in some training - something she continues annually to stay abreast of the current trends, and "to learn as much as possible about the psychology behind home staging and the best colors to use" - and now, here they are, heading into their fifth year of business.
So…what is home staging?
Simply put, says Tami, it's marketing. She acknowledges that it certainly takes decorating talent and an eye for design, but it's ultimately about marketing the home to buyers. Tami explains that "by determining the likely buyer demographic for the home, we are able to then style it to appeal to the likely buyer."
Staging…
Is the first impression.
Provides awesome MLS (Multiple Listing Service) photos, drawing potential buyers in to see the home in person.
Attracts more potential buyers, making it more likely that sellers will receive more - and better - offers.
Areas of the home that should be staged, Tami shares, are: living rooms, dining rooms, kitchens, primary bedroom, and bath.
Staging a Vacant Home VS an Occupied Home
When working with a vacant home, B Staged Montana begins with a preview of the space, taking notes and pictures of each area to be styled. Tami explains that this is important in determining the correct scale of furniture and selecting pieces that look stylish and current and complement the house, creating a cohesive vibe.
Following the preview, it's off to the warehouse to pick furniture, art, rugs, bedding, decor, and any other items that will be used in tying it all together. Tami notes that "Homes are bought on emotion, so our goal is to create an emotional connection to the buyer."
On staging day, the B Staged Montana team loads up the pieces and gets to work on making the home appealing and welcoming to buyers. Items are typically in place for 30 days, as the homes tend to go under contract right away. (Tami recalls several situations where B Staged was called in after unstaged homes had been on the market but weren't selling. They came in and worked their magic, new photos were taken, and the homes sold right away). Once contingencies are met, B Staged schedules a pick-up of the pieces used. They currently have enough inventory to stage about 20 homes.
Tami begins with a consultation with the homeowner for occupied homes, which generally lasts an hour and a half to two hours. They go through the entire house with Tami providing recommendations on items to edit or pre-pack, furniture placement, and streamlining. She might also recommend paint, flooring, and light fixture ideas if these are things that need to be addressed. The homeowner can DIY the recommendations after the consultation, or B Staged can "come back and help out."
Tami notes that these homes often need "a little supplementation with art or accessories," in which case she can provide those things on a rental basis while the home is listed.
Noteworthy Stats:
According to an April 2021 National Association of Realtors article, staging increases the sum buyers are willing to pay for a property.
23% of buyers' agents said that home staging raised the dollar offering between 1% and 5% compared to similar homes that were unstaged.
It's also worth noting that all our time spent enthralled with what HGTV has to offer has impacted what potential buyers expect out of the houses they're hunting. A beautifully staged home is now the experience that we're expecting. But, in our defense, says Tami, "People only know what they are shown, so if they are shown something less than appealing, they can't get past it."
Originally printed in the February 2022 issue of Simply Local Magazine
Never miss an issue, check out SLM's digital editions here!