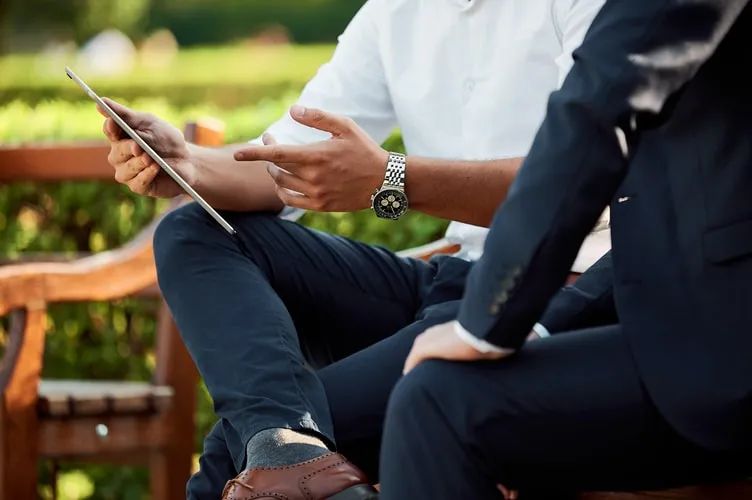 Engagement Helps Retain Employees
September 2021
by Jennifer Reiser, CCE, IOM, Chief Operating Officer, Billings Chamber of Commerce
Recruiting and retaining employees continues to be a workforce challenge many businesses and organizations face. People want to work where they feel included, respected, and valued. Upon hiring, employers spend a significant amount of time onboarding new employees, introducing them to organizational culture, and providing the tools and directions needed for success. However, an ongoing commitment to employee development to allow personal and professional growth is crucial to fostering engaged employees and retaining your workforce. Beyond keeping employees with the company, investing in employee development defines pathways to success and can build a robust internal talent pipeline.
To help businesses in their retention efforts, the Billings Chamber of Commerce offers numerous opportunities to invest in employees. Our networks, programs, and events are designed for employees of all ages, experience, and job titles and offer sessions with varying time commitments at affordable prices.
For young and emerging professionals: Billings' NextGEN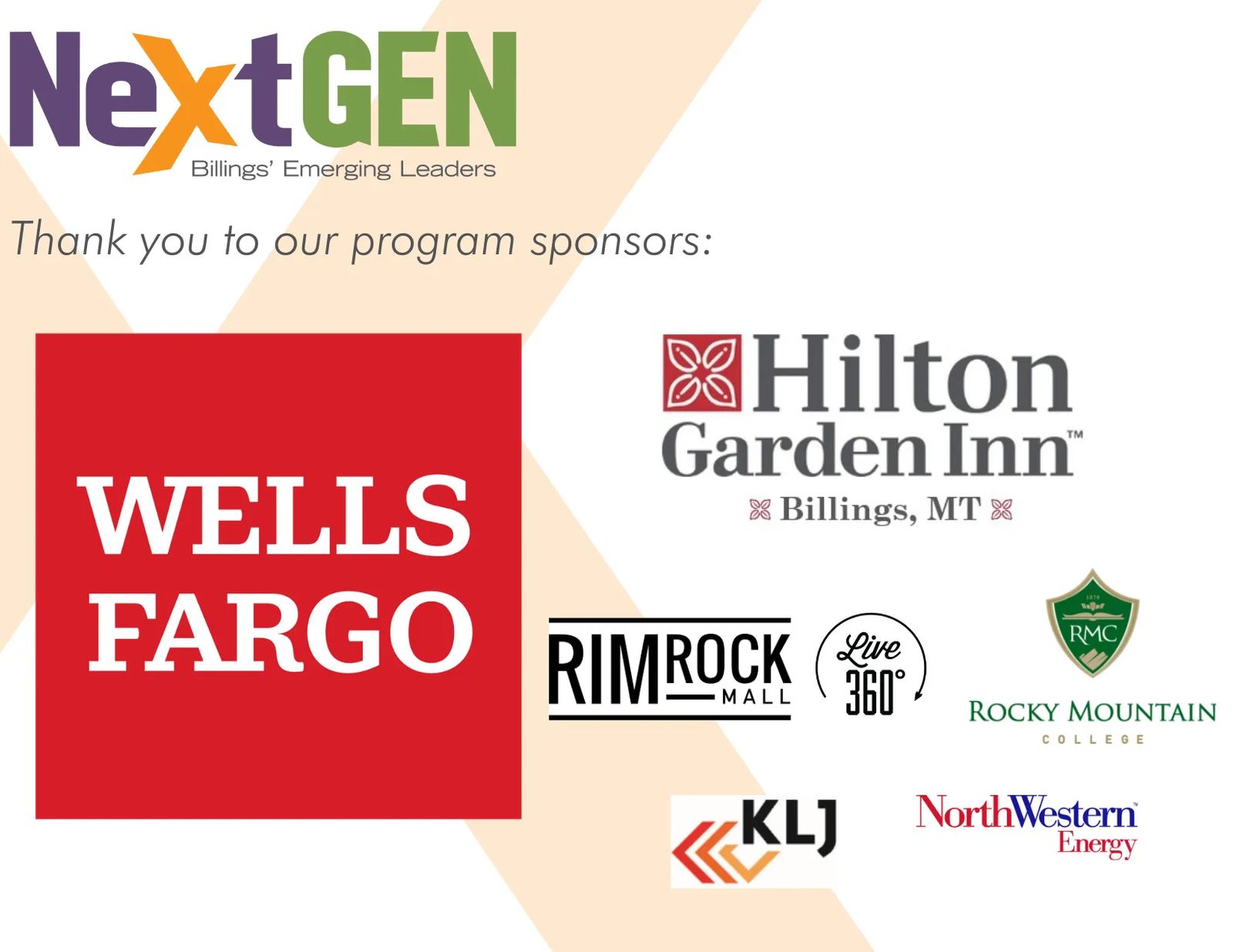 Billings NextGEN is the Billings Chamber's young professional's group for emerging community leaders. The NextGEN network exists to foster relationships among young professionals, develop business opportunities, support civic involvement, and promote an overall investment in the future of our community. It is open to people age 21 to 40 and offers both educational programming and social engagement.
For those new to Billings, looking to enhance leadership skills or expand their network: Leadership Billings.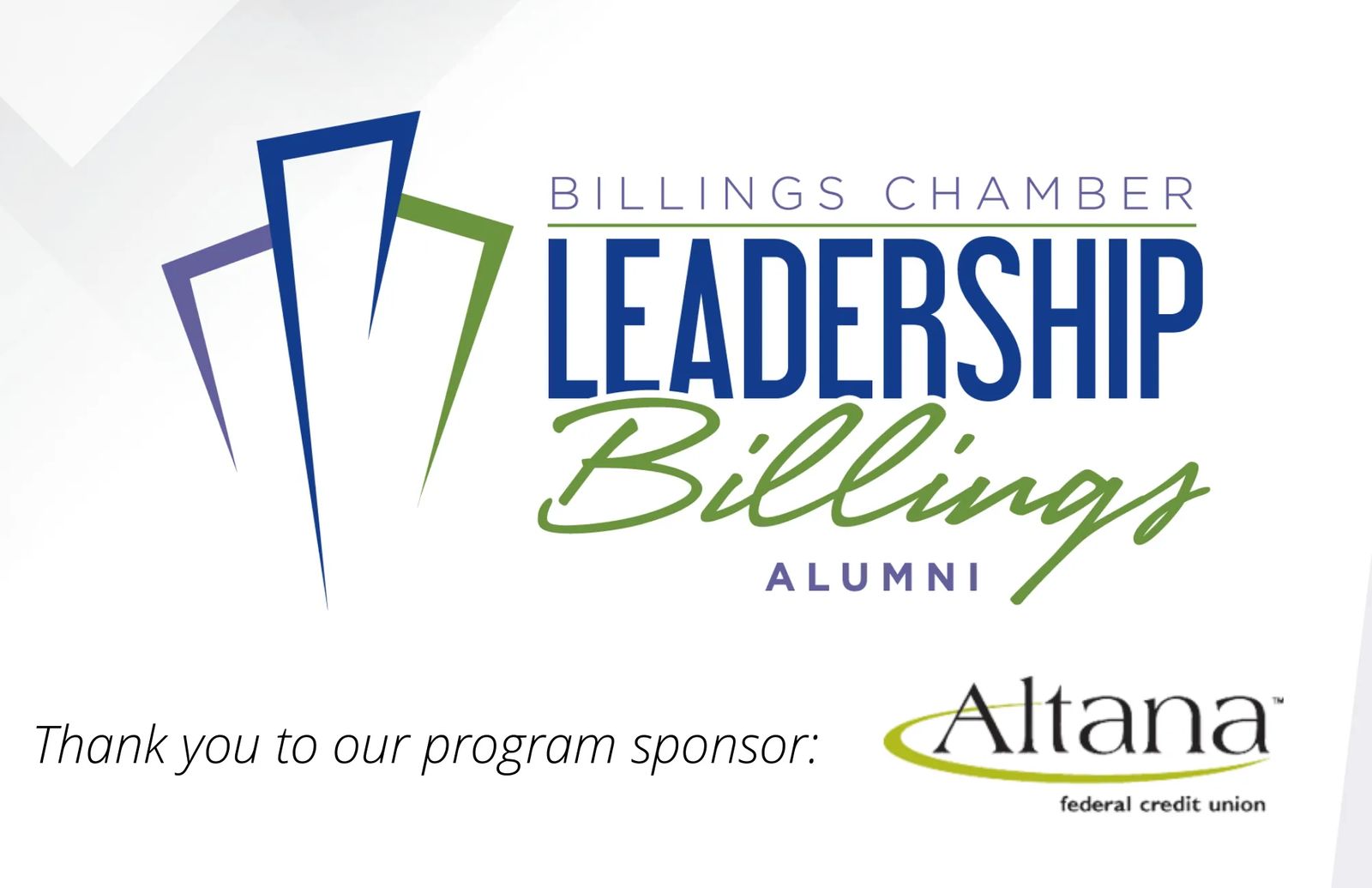 The Billings Chamber Leadership Billings Program offers a venue for individuals to develop and maintain strong community ties, which help form stronger community relationships.
Participants have an opportunity to:
Gain insight into the local economy
Explore Billings' history
Interact with business, government, and educational leaders
Build and develop individual leadership skills
Learn more about pressing community issues
For female business leaders: Billings Chamber Women's Network & ENCORE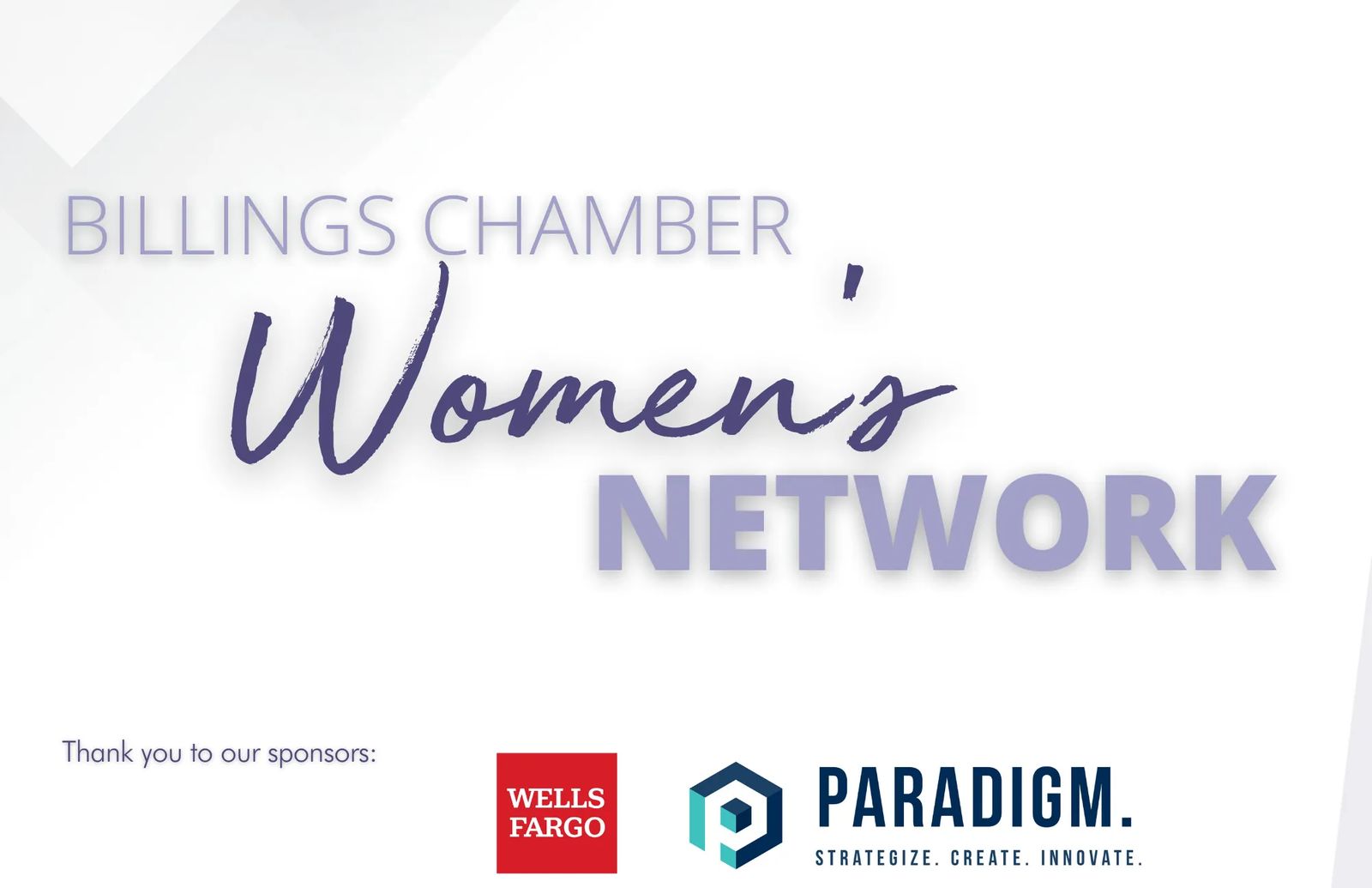 The Women's Network exists as a space for female professionals to build connections and relationships and offers many volunteer opportunities to engage with, and even mentor, other female professionals.
ENCORE offers unique programming focusing on both personal and professional growth and exploring current issues facing female leaders. At the same time, participants enhance their own leadership skills through a combination of structured workshops, small group discussions, and opportunities for free-flowing conversation.
For Business Development Professionals: Business Development Network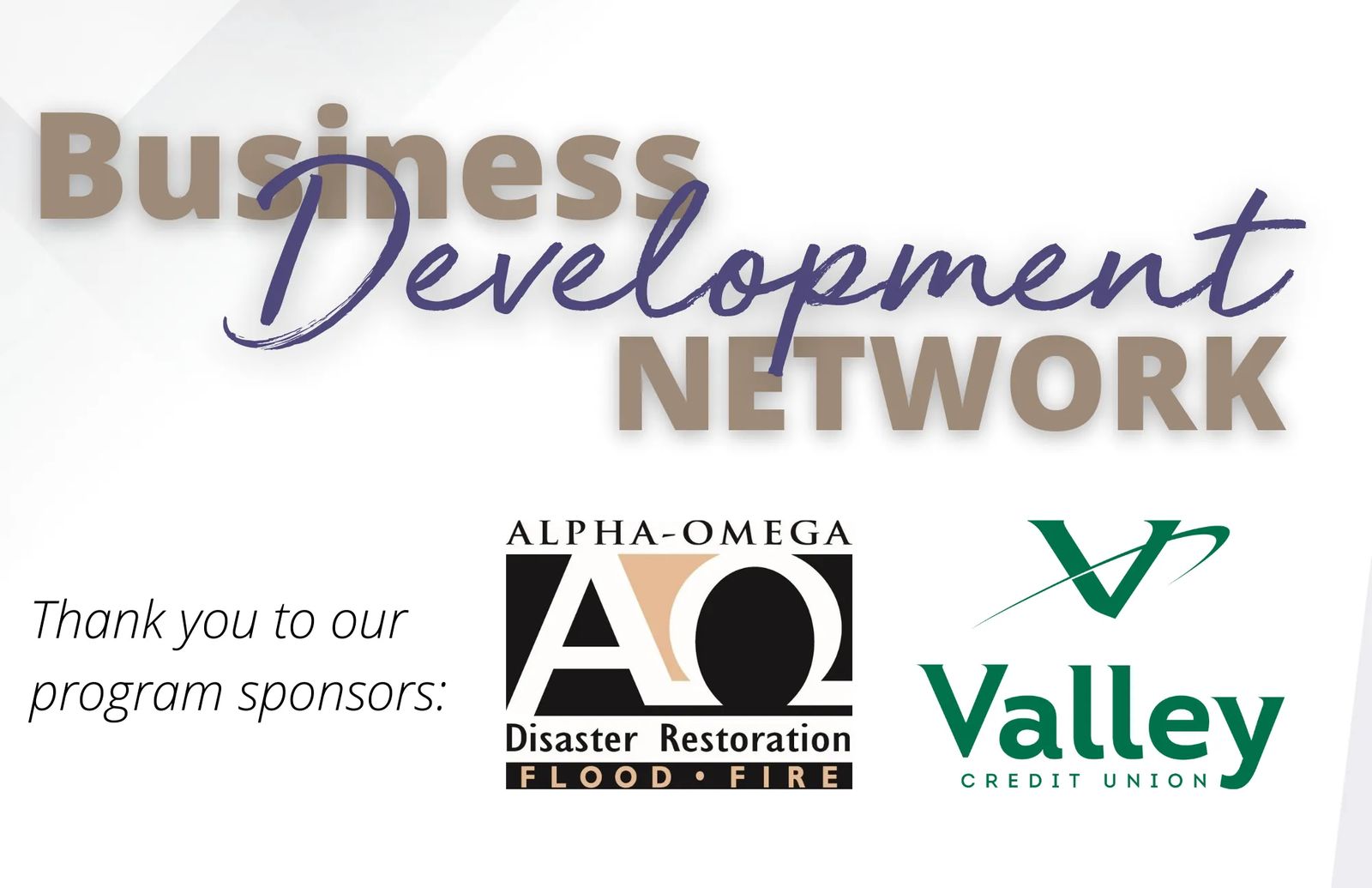 The Business Development Network is targeted toward professionals charged with building the business pipeline and leads for their organization. The focus of this program is to assist small businesses in creating long-term value, developing relationships to benefit business, and exploring how interactions generate growth opportunities.
For professionals looking to meet new people and grow their business: Collaborate and Business After Hours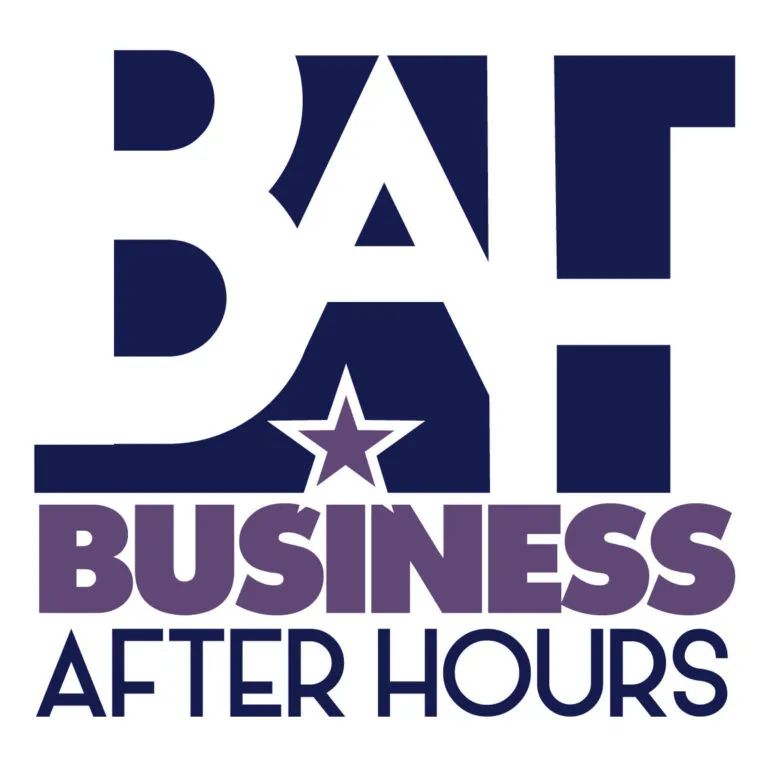 Collaborate is a supportive networking group that helps with developing relationships and generating referrals. This weekly session is open to all Chamber members.
Business After Hours is the premier networking event for business professionals in the Billings area. This event provides opportunities to discuss and share ideas while learning about and touring other local businesses. The monthly event is a relationship-building experience held in a relaxed setting, benefitting you and your company through added contacts and resources.
We urge you to review these offerings, take the time to talk with your team members to identify their needs and wants and be intentional with employee development. Engaged employees have a sense of connection, are excited about learning and growing, and develop loyalty. Spending time and money showing your employees are valued by supporting their learning and growth is a far better investment than spending time and money searching for and training new employees after disengaged employees leave you.
More information on all Chamber programs, networks, and events can be found at BillingsChamber.com.
Originally printed in the September 2021 issue of Simply Local Magazine
Never miss an issue, check out SLM's digital editions here!