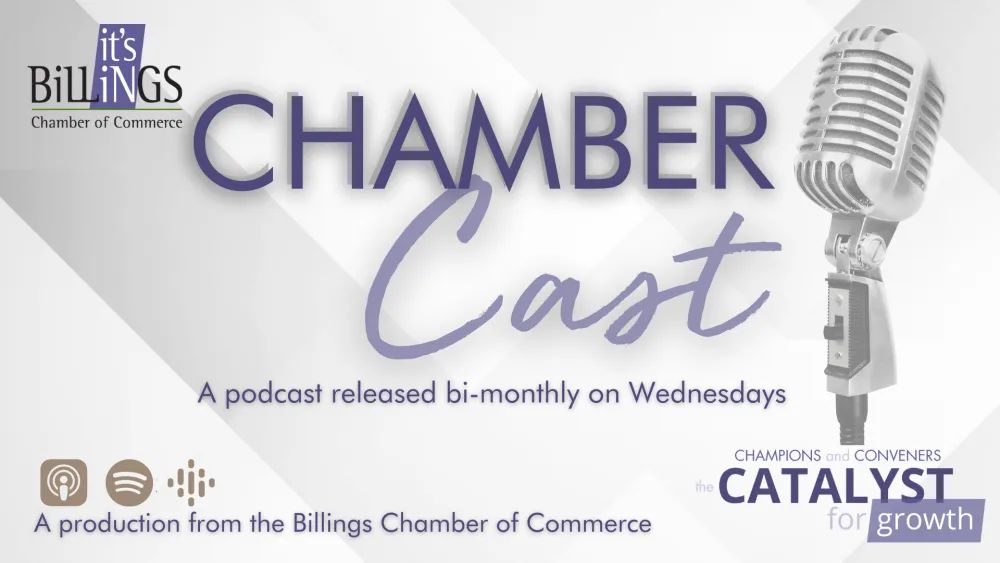 Billings Chamber Launches ChamberCast
July 2021
by Kelly McCandless, Director; Communication & Workforce Development
A quick, local business focused podcast featuring local experts
Demand for quick, digestible information continues to climb, and when you can take the content you want to absorb while you're on the go, well, it's a bonus. The Billings Chamber has no shortage of information to share, and starting a podcast seemed the best way for us to create content for anyone seeking a little local business insight.
We're excited to launch ChamberCast, a bi-weekly podcast released every other Wednesday. We'll talk to elected leaders about issues impacting everyone in Billings. You'll hear from experts and people on the ground about the local economy, Chamber issues, diversity, entrepreneurship, leadership development, tourism, and so much more! With so much variety and a keen focus on business, we are certain: there's something here for everyone.
Find episodes and learn how to subscribe at https://www.billingschamber.com/chambercast/.
Originally printed in the July 2021 issue of Simply Local Magazine
Never miss an issue, check out SLM's digital editions here!