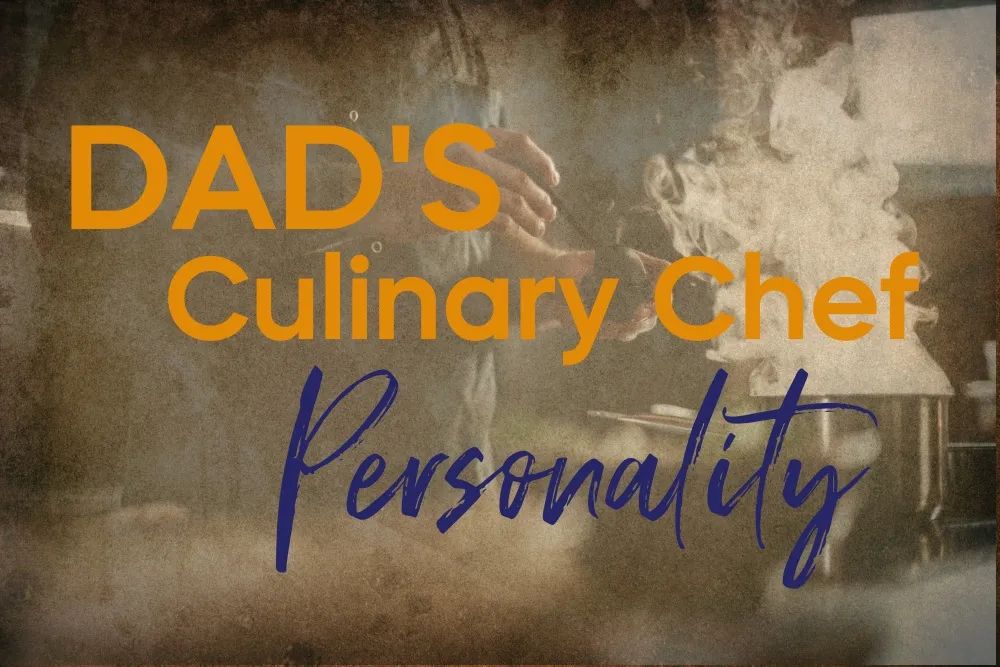 Dad's Culinary Chef Personality
June 2023
article by michael j. hitchcock | photos by lovely hitchcock
From baking cakes to gourmet meals, today's dads are proving that they can cook up a storm and still be the king of the grill. As dads have become more prolific cooks, we tend to lean into one of six primary culinary genres. While this list is not exhaustive, most dads will fall into one of these categories of cooks irrespective of "audience approval." Regardless of the gastronomic outcome, we, like all parents, are just doing the best we can with the gifts and tools we've been given.
the GRILL SERGEANT
A "Grill Sergeant" is a dad cook who loves to cook anything on a burning grill. Meat, vegetable, or fungus, he firmly believes that everything tastes better when it's been (at least partially) charred to a crisp. He is always looking for new ways to carbonize food and make it taste like it's been cooked over an open flame. His favorite tool is his trusty spatula, which he wields like a weapon of fiery carnage. He's not afraid to get his hands dirty and will happily spend hours outside grilling up a storm, even during an actual storm, especially when holding his favorite beverage. His family and friends love him for his delicious food, but they also know that they should keep a fire extinguisher handy for the occasional errant flame.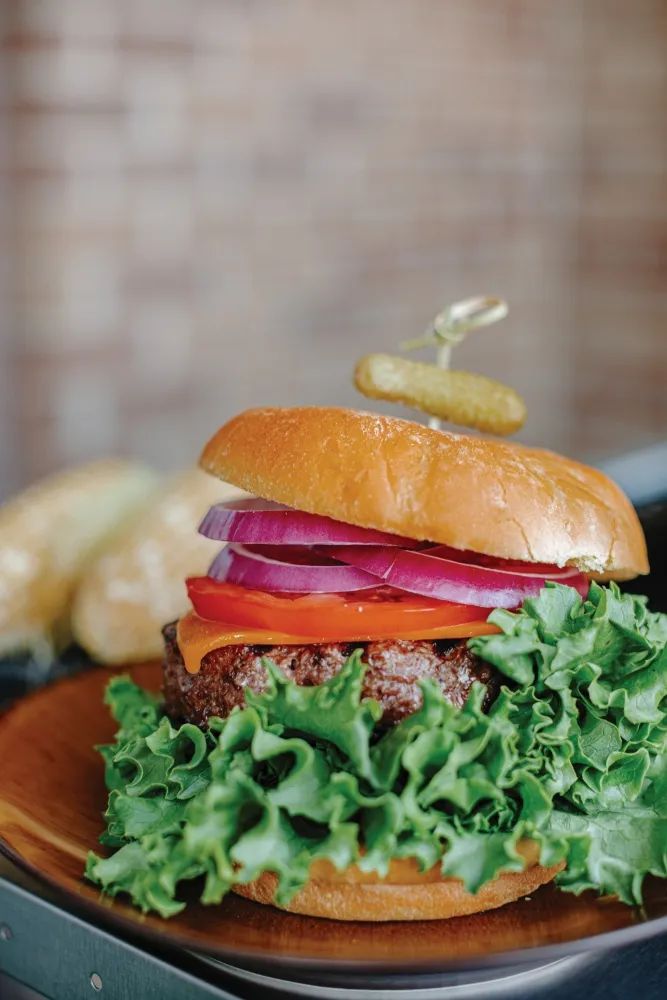 Hitchcock Hamburgers
2 pounds ground beef
1 Tablespoon Cajun seasoning
1 teaspoon salt
1 teaspoon pepper
2 Tablespoon pure honey
1 egg
Thoroughly mix ingredients in a large bowl. Allow to set in the refrigerator for at least 1 hour. Form into hamburger patties about 1" thick and create a 1" indentation in the middle to ensure proper cooking. Cook over direct flame for 5 minutes on one side, then 3 minutes on the other or until 165F. Remove and allow the meat to rest for 2 minutes. Add bun and toppings to taste.
the MEAT & POTATOES POP
Strictly a meat and potatoes type of guy, this dad thinks green vegetables are just a garnish, and a meal isn't complete without a big hunk of sizzling meat. He's always looking for new ways to cook his favorite cut of beef, pork, venison, and chicken. This guy is unafraid to experiment with different spices and rubs to create the perfect flavor profile to please his troops. He might even carry a holster for his meat thermometer, which he uses to ensure that his meat is cooked to perfection. Happiest when surrounded by the delicious smells of cooking meat and spuds, his family and friends would do well to toss a nice salad for him every now and then.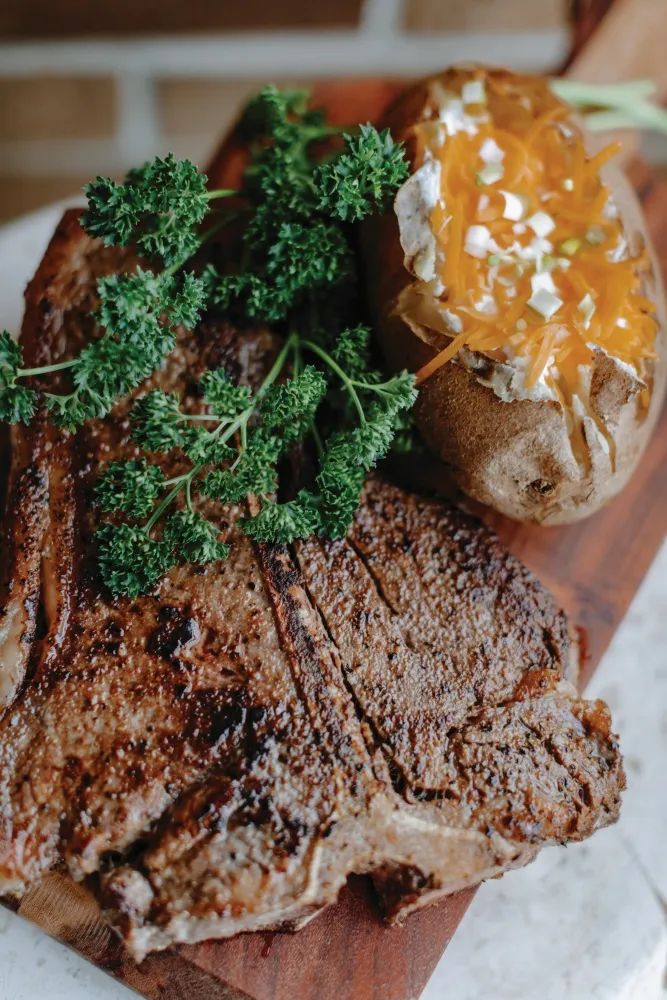 Savory Cast-Iron Steak
Your favorite cut of steak (T-bone recommended)
Spices to taste
Heat a cast-iron pan to medium heat (non-stick pans also work). Cut 1 or 2 strips of fat from your steak and place in the pan to cook until slightly brown, then use the fat to coat the bottom of the griddle. Add seasonings and place steak into the pan. For a 3/4" to 1" cut, cook for 3 & 1/2 minutes per side (rare). Add another 30 seconds per side for medium rare and another minute for medium to well done. Remove meat and allow to rest for at least 2 minutes before serving.
the SPICE LORD
The Spice Lord is dedicated to the doctrine that everything tastes better with some acidic heat. This dad always has a wide range of peppers and other spices in his kitchen. He's never more than a few feet from his beloved spice rack, which he uses to create the perfect blend of flavors. The Spice Lord's family is often a bit gun-shy (particularly after the infamous Szechuan Peppercorn Incident) and has learned to always have at least a gallon of milk handy when he throws on his apron.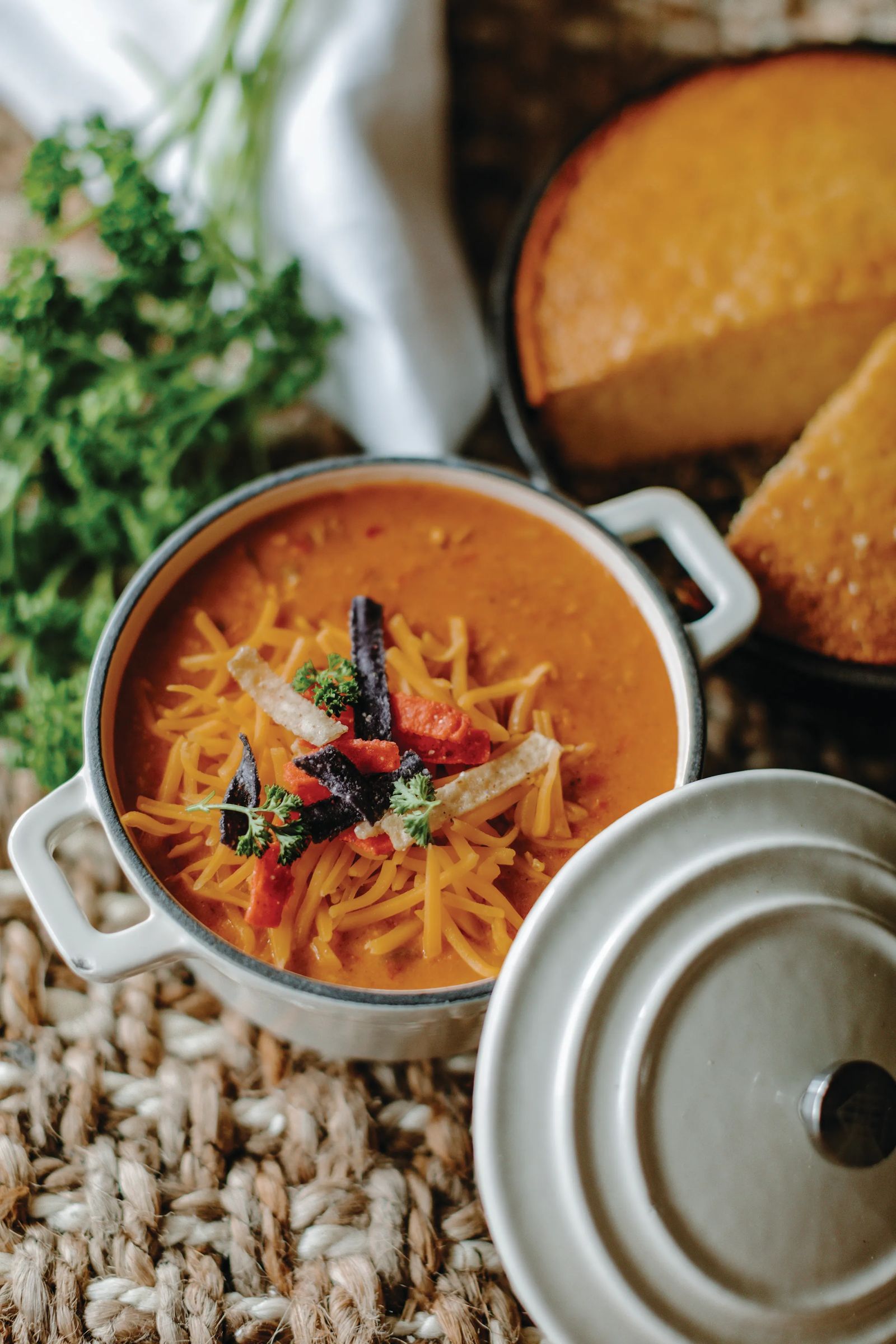 Fire-Chicken Tortilla Soup
1 Tablespoon olive oil
1 chopped yellow onion
2 cloves minced garlic
1 seeded/minced jalapeno pepper
1 teaspoon chili powder
4 Cups chicken broth
2 Cups diced tomatoes
1 can black beans
1 can whole kernel sweet corn
1/4 Cup chopped cilantro
3-4 boneless chicken thighs (whole)
1 & 1/2 Cups crushed tortilla chips
Salt and pepper to taste
Add olive oil to a large pot over medium heat. Add the onion, jalapeno, pepper, and garlic. Stir for about five minutes. Add chili powder and cook another minute. Add remaining ingredients (don't forget your salt and pepper) except for the tortilla chips, and bring to a boil. Reduce heat to low and simmer for about 20 minutes. Take out the breasts and shred them, then return to the soup. Pour into bowls, toss the tortilla chips on top, and enjoy!
the FRY DADDY
The Fry Daddy has no doubt that everything (and I mean everything) tastes better battered and deep-fried. This pop spends hours on the Internet searching for interesting and unique batters and coatings for everything from chicken fingers and mushrooms to ice cream. Yes, deep-fried ice cream is a real thing, and any Fry Daddy worth his peanut oil knows how to make it. He has at least five different types of frying oils in his cupboard, likely arranged from high to low smoke point. His family appreciates his dedication to his chosen culinary art form, but they often keep a defibrillator charging close by.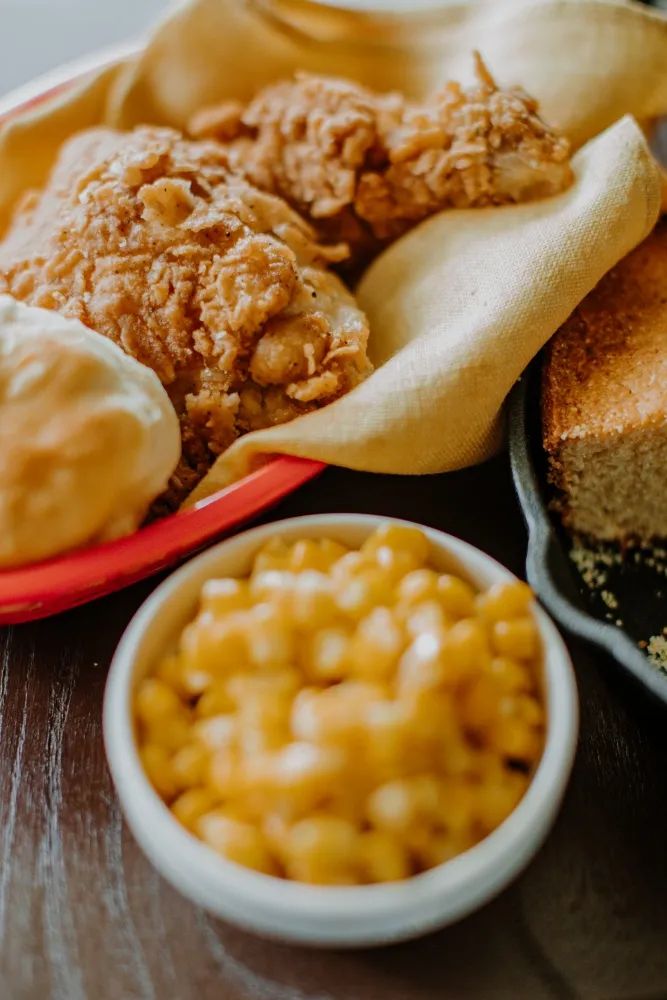 Pan-Fried Chicken
4-8 bone-in chicken thighs, drumsticks, or breasts
2 eggs
1/2 Cup milk
2 Cups flour
1-2 Cups peanut or vegetable oil
1 Tablespoon salt
1 Tablespoon paprika
1 Tablespoon black pepper
1 Tablespoon garlic powder (or salt)
1 teaspoon onion powder
1 teaspoon cayenne pepper
Heat oil in a deep fryer to 350F. A frying pan will work, as well. Mix eggs and milk in a bowl until frothy. Mix all dry ingredients in a large bowl. Coat chicken parts in milk & egg mixture, then coat with flour mixture, carefully getting it into all crevices. For extra crispy chicken, re-coat in egg/milk and flour mixture. Fry chicken for about 20 minutes or until golden brown and internal temp is at least 165F. Allow to rest on paper towels for 3 minutes before serving.
the SUGAR DADDY
This dad loves baking and frequently fills his family's house with wonderful, sweet smells coupled with (sometimes) edible cakes, cookies, and other baked goods that might not yet have been scientifically categorized. While the kids love when he tries using exceptional and stimulating ingredients like dry ice, edible glitter, and pop rocks, his significant other isn't always his biggest fan when it comes to the left behind messes and never hesitates to tell anyone who will listen about the magnetically levitated cake fiasco of 2016. Regardless, he knows his way around that oven better than the manufacturer. His family is wise to frequently use that group gym membership, too.
Banana-Blueberry Muffins
3 bananas (ripe)
1 egg
½ Cup melted salted butter
¾ Cup white granulated sugar
1½ Cup blueberries
1½ Cups all-purpose flour
1 teaspoon baking powder
1 teaspoon baking soda
½ teaspoon salt
Add bananas to a mixing bowl and mash well. Add remaining ingredients and gently fold into bananas. Grease the muffin pan and pour mixture into cups. Bake at 375F for 20 to 25 minutes.
the MAD SCIENTIST
Finally, the Mad Scientist is the dad who loves experimenting with new dishes from all over the globe…usually poorly. He is convinced that he can make anything taste good with enough experimentation, is always searching for new and exotic recipes, and isn't afraid to mix and match ingredients from different cuisines. He sees his kitchen as more of a laboratory and a blender as a large, graduated cylinder of sorts which he uses to create the most bizarre (and occasionally interesting) flavor combinations. While his family sometimes suffers from a bombardment of odd and often displeasing smells, they love him and have learned to keep a family-size bottle of antacids in the medicine cabinet.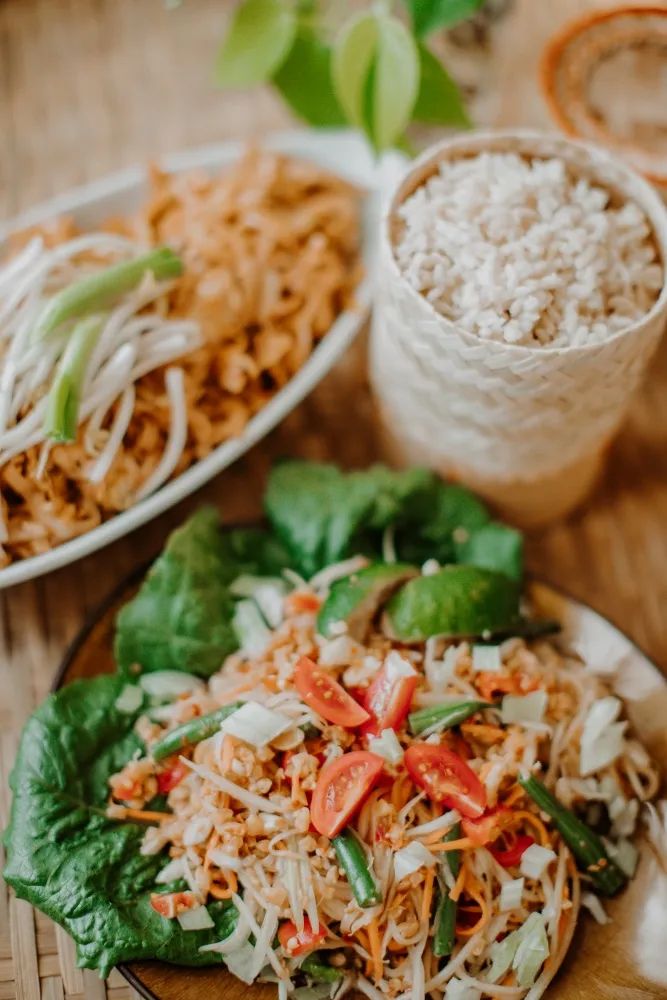 Mad Papaya Salad
1 to 2 lbs. peeled green papaya, seeded and halved
10 to 20 long green beans (halved lengthwise)
1 red Thai chili pepper thinly sliced (seeds included)
8 large cherry tomatoes, halved
3 minced cloves of garlic
2 thinly-sliced green onions
1 Tablespoon papaya salad sauce
1 ½ Tablespoon chili oil
4 Tablespoons lime juice
3 Tablespoons light brown sugar
3 Tablespoons fish sauce
2 Tablespoons chopped, salted peanuts
1 Cup chopped cilantro
In a large bowl, whisk the papaya salad sauce, chili oil, lime juice, brown sugar, fish sauce, chopped peanuts, cilantro, and garlic cloves, and save this dressing for later. Bring a pan of salted water to a boil and then add the green beans, boiling for about 5 minutes, then rinse in cold water. Cut to desired length. Slice the papaya into a bowl using a peeler until you have about 5 or 6 cups of shavings. Add the remaining ingredients, and mix gently. Add the dressing and enjoy.
Originally printed in the June 2023 issue of Simply Local Magazine
Never miss an issue, check out SLM's digital editions here!