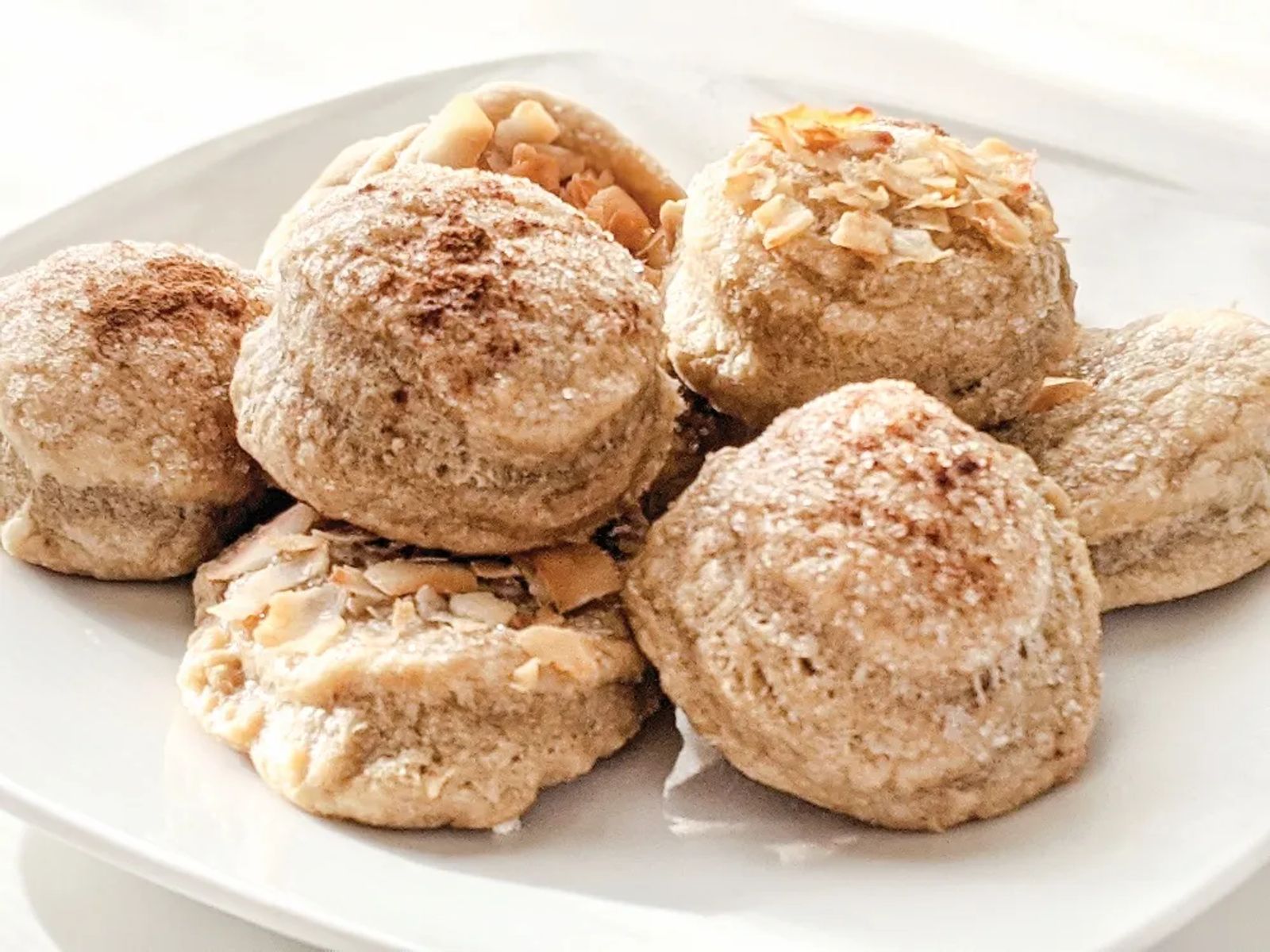 December 2020 | recipe courtesy of Veronika Baukema, photos by Renata Haidle
This is a very simple recipe requiring only three ingredients. You can make the cookies sweet or savory.
recipe: BEER COOKIES
Ingredients:
225g butter or margarine 
1 cup of beer (any kind)
1 3/4 cups of flour 
Shred the cold butter (or margarine) into the flour. Mix with a fork, or use a pastry cutter. Add the cold beer. On a floured work surface, knead lightly. If the dough is still sticking, add a little bit of flour. Shape into a flattened ball, wrap in plastic, and chill for at least an hour.
Preheat the oven to 350F.
Divide the dough in half. Keep one half in the plastic wrap while you work with the other. Roll out the dough, about 1/8 inch thick. Use a cookie cutter or a pizza cutter, and make any desired shapes (squares, triangles, etc.), be creative!
Place the cookies on a baking sheet and sprinkle the top with sugar or salt. 
Bake at 350F for 18 to 20 minutes or until lightly golden. 
Originally printed in the December 2020 issue of Simply Local Magazine
Never miss an issue, check out SLM's digital editions here!