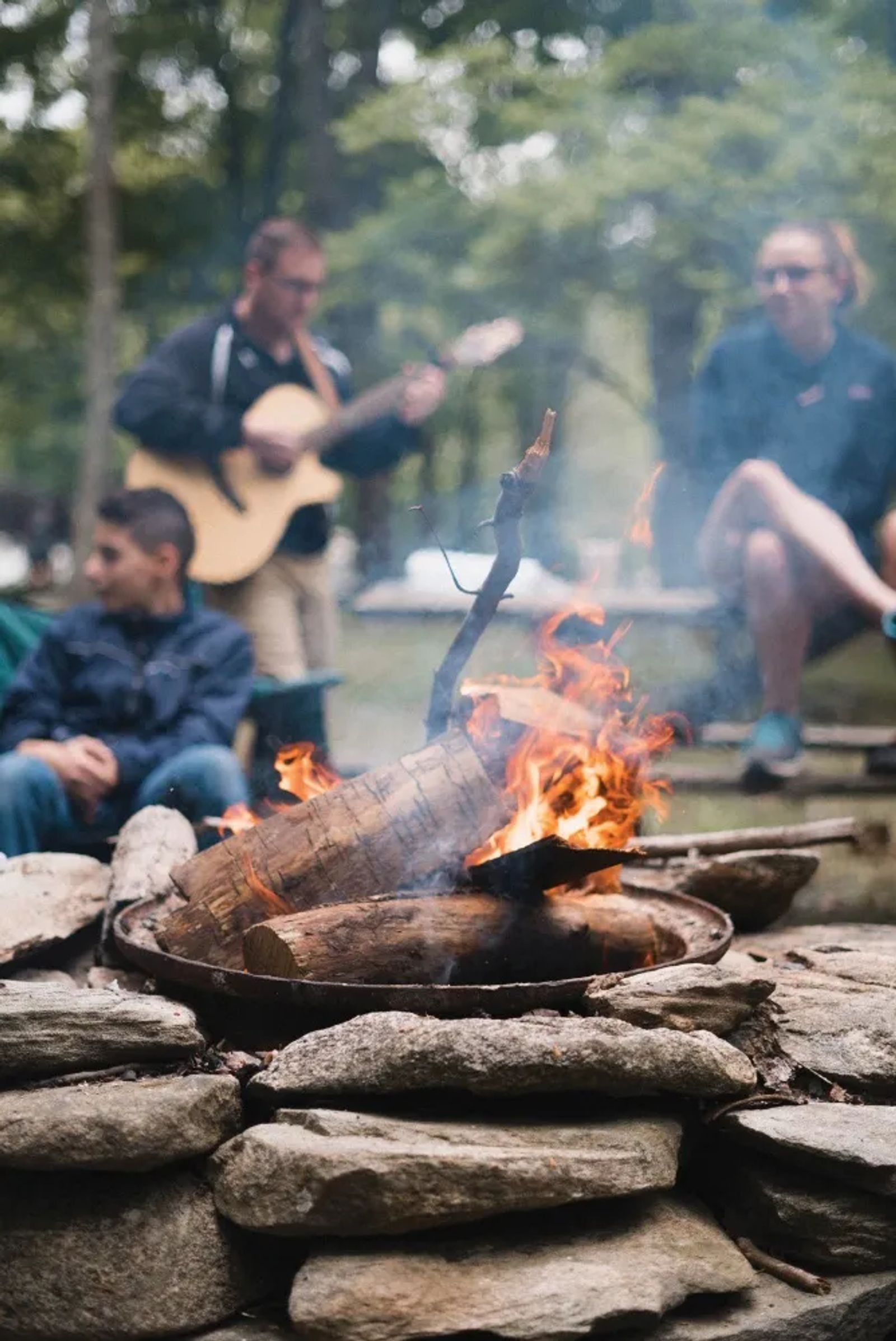 photo by Kevin Erdvig via Unsplash
July 2020 | article & photos by lovely hitchcock
Given how shuttered our spring was, it's safe to say we've all been going a bit stir crazy. Emerging back into the world by enjoying the beautiful spaces our state has to offer is the perfect reward for a bumpy entry into 2020.
I would wager a guess that many houses have been experiencing heavy doses of cabin fever, and are all ready to find some form of adventure this summer – different though it might be now. I know that my household spent weeks contemplating where we would go, which cabin we would rent, how many days we would be gone, and what we would bring once we broke free from the bonds of our pandemic shackles. We've frequently shared the dream of waking up to a bright, cool morning atop a Montana mountain during the past couple of months. Without the need to consider Zoom meetings, appointments, or deadlines. Sitting on a wooden porch holding a cup of coffee, you are, both, obligation-free and your own boss in the great outdoors.
Raise your hand if you like to play with the campfire (my hand is up). I vividly recall the year when I purchased a collection of "Bear Grylls" outdoor survival tools intent on building a fire without the aid of modern conveniences like matches or a lighter. Honestly, all of us love the idea of gathering about the campfire to share stories, pull out the guitar, sing a few songs, and burn some meat, or set fire to a few marshmallows. Maybe it's the fresh air or campfire flame, but you just can't replicate campfire cooking at home. So, let's do this.
In the spirit of breaking out into the Montana wilderness, I humbly submit some easy recipes that we plan to try on our next outdoor adventure. Don't worry about the calories because aren't you going hiking on your trip too?!
HOW TO MAKE:
Remove the label from the can of stewed tomatoes and open it.
Pour out some of the liquid from the stewed tomatoes to make room for the rest of the ingredients.
Mix all ingredients in the can.
Place the can on the stove or campfire and bring to a boil.
Sprinkle with chopped parsley if desired, then eat.
HOW TO MAKE:
Mix ingredients in a medium skillet.
Place skillet over campfire.
Allow to simmer until mushrooms are done, then enjoy it with baguettes!
HOW TO MAKE:
Cut the banana lengthwise as if making a hot-dog bun.
Open it slightly with your fingertips and sandwich the marshmallows and chocolate.
Place it on the campfire or stove, and heat it until the skin turns black and the marshmallows melt.
HOW TO MAKE:
This is absolutely easy!
Stuff the cone with the "stuffing" of your choice, but make sure you have some mini marshmallows and chocolate as that's what will make this cone delicious.
Wrap the cone with tin foil.
Place on the campfire for 5-7 minutes.
Unwrap and enjoy! But BE CAREFUL. It's hot!
Originally printed in the July 2020 issue of Simply Local Magazine
Never miss an issue, check out SLM's digital editions here!