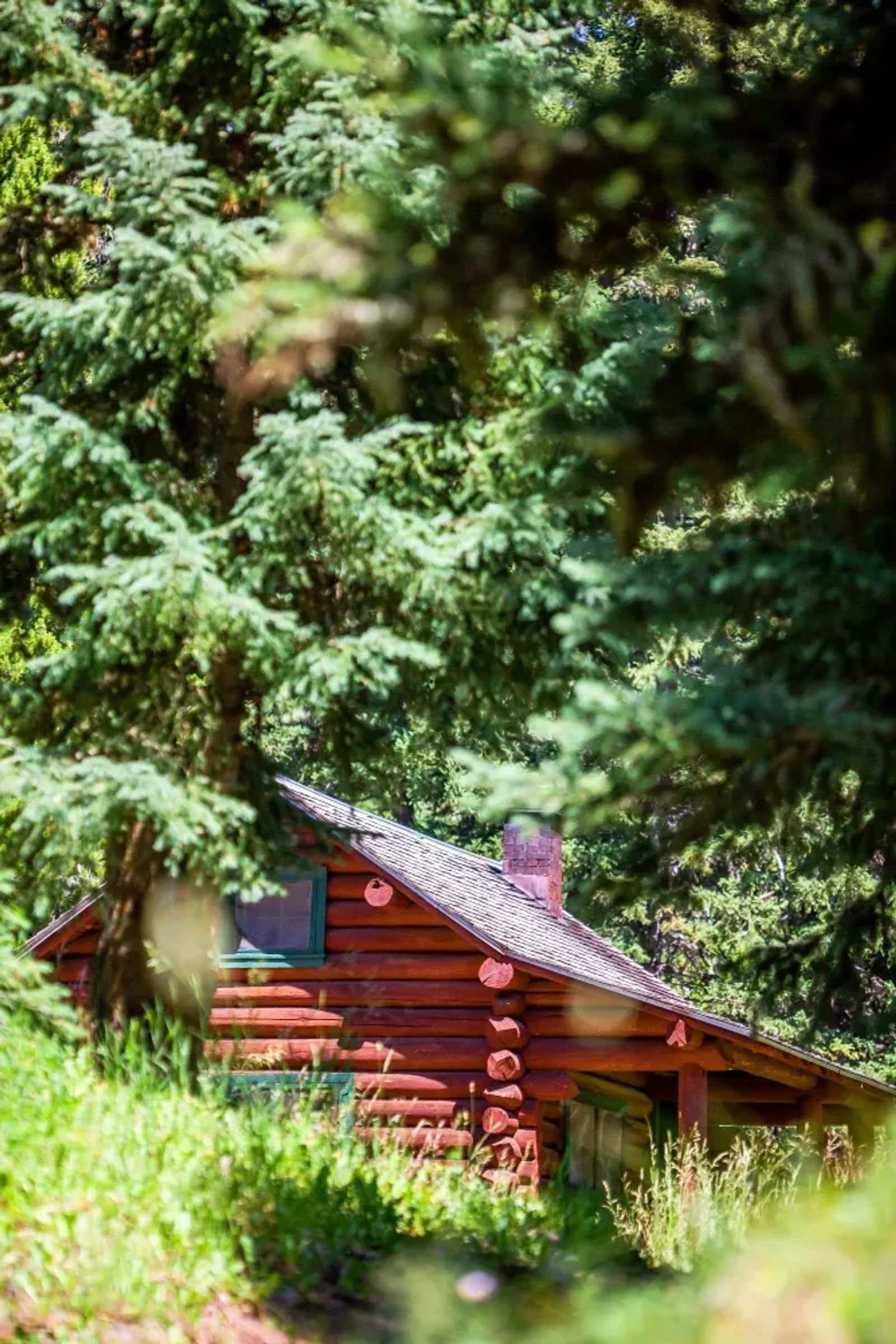 July 2020 | by michael j. hitchcock | photos by lovely hitchcock
We gradually awoke to the steady crescendo of harmonious birdsong emerging from the dense forest that embraced our quaint, comfortable cabin. Within minutes, my wife had started a kettle of coffee over a small wood fire as I stepped out onto the cabin's porch to sample the weather and bask in the glorious wilderness that stretched deep into the nearby mountaintops.
Soon, my wife and I sat together beneath the shade of that rustic wooden porch, mesmerized by a bubbling brook just to the south. The shimmering creek winked our way with mirrored sunlight, beckoning us with a cool, white hiss and the occasional effervescent 'pop!' of pristine water as it slapped against the colorful stones which bore it. Gazing upon God's divine creation, I reached out to hold my wife's hand, relishing the beauty of a consummate morning unsullied by agendas and appointments.
I was hooked.
Nestled in the gorgeous Hyalite Canyon of the Custer Gallatin National Forest, we spent three otherworldly summer days and nights in the Window Rock Cabin for about $19 per night. Perhaps one of Montana's better-kept secrets, Window Rock is just one of more than 100 cabins in Montana that are owned by the National Forestry Service. Somewhat surprisingly, anyone can rent these cabins nearly any time of year for…let's face it...dirt cheap. Built during the 1920s and 1930s, they were originally used by the Forestry Service as it expanded services across America. Some of these well-maintained cabins are still occasionally used by Forest Service employees, yet more often, they are open for public use at a ridiculous bargain.
These cabins come in a wide variety of facilities, services, and sizes. Some are relatively luxurious, boasting multiple queen beds as well as multiple sets of bunk beds that can comfortably sleep up to eight people. The flagship cabins boast comforts of home such as refrigerators, microwaves, toasters, and even (gasp!) indoor bathrooms. For more adventurous types, there are simple cabins with a bunk bed that sleeps two, a table, an outdoor toilet, and a noted lack of electricity or running water...unless you count nearby streams and rivers. Many require their guests to bring cooking and dining equipment as well as linens and toilet paper.
For our most recent trip, we opted to boldly go electricity-free with an outdoor vault toilet, although my wife brought a portable shower-tent (she's much more civilized than me). We brought cookware and dishes from our home, which we happily washed in the nearby brook every morning after eating a delightful breakfast cooked over the open fire-pit just north of our cabin. The solitude and peaceful ambiance were well worth the inconvenience of no running hot water or mobile phone service.
These concealed, affordable getaways are readily available to peruse online at the recreation.gov website or by calling the National Forestry Service at (877) 444-6777 during regular business hours. Once on the website, click on "Search Camping" and filter by "Cabin" under "Recreation Site Type." You can then choose from a variety of cabins sorted by price or location. Pay close attention to the location of each cabin as there are a few choices outside of Montana, including Wyoming, Oregon, and even Alaska and New Hampshire.
Most cabins are easily accessible by car, but others require a bit of hiking. The majority are open year-round, but be sure to read all of the details regarding your cabin of choice so that you clearly understand any seasonal driving or hiking conditions. The site also provides detailed information regarding any adjacent incentives like fishing lakes or rivers, hiking or biking trails, and even historical sites. Prices range from the $20/night Fox Creek Cabin near Bozeman to the $150/night Sunlight Ranger's Cabin in the Shoshone National Forest of Wyoming. The average cabin runs around $35/night, and some within that price range are quite comfortable. A few of the lower cost cabins even sport electricity and/or indoor plumbing.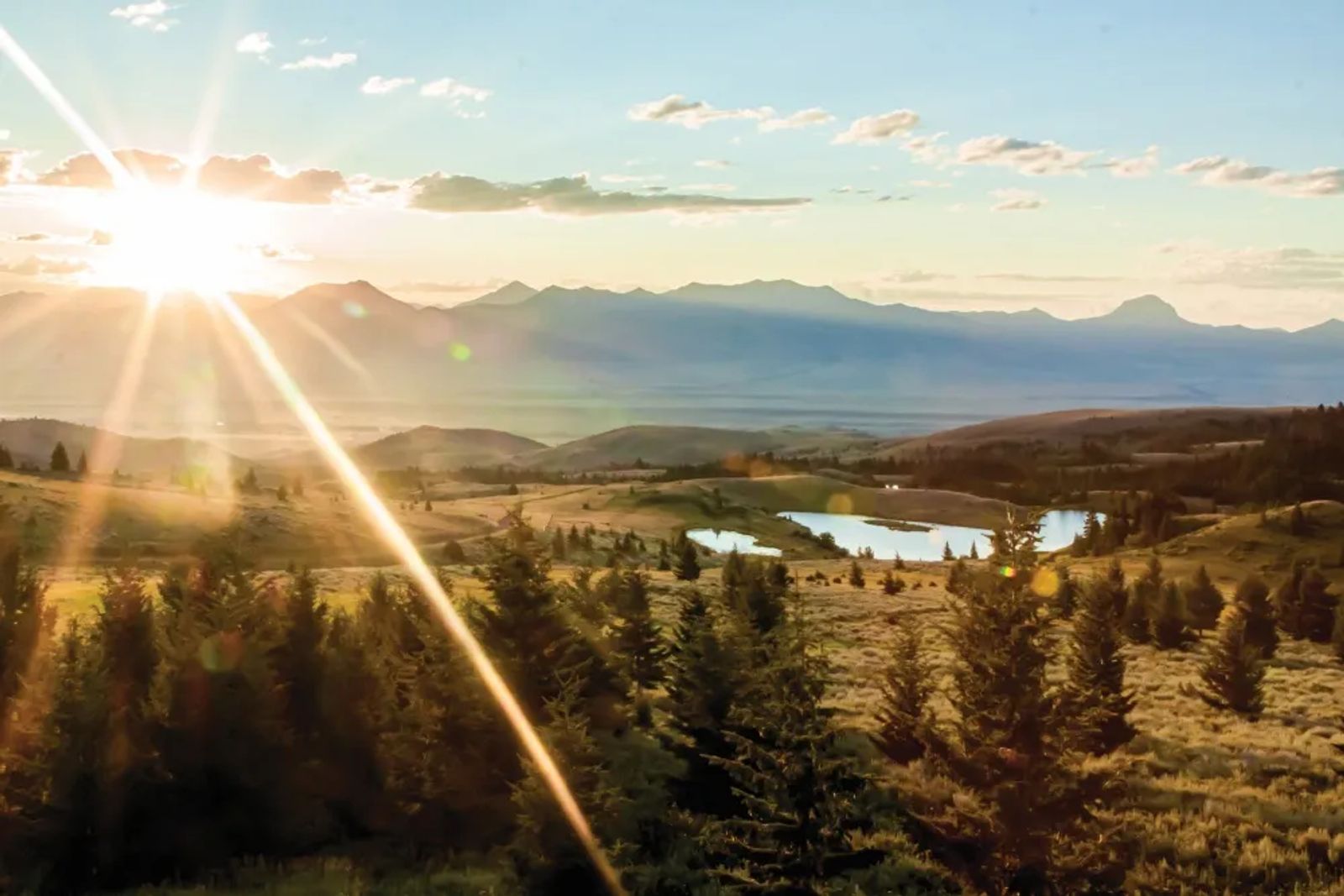 Armed with the knowledge of these hidden treasures dotted throughout Montana's forests, you can make your next getaway rather special and cost-effective while adoring the splendor that makes our state unique and extraordinary. Be sure to bring coffee and cups so you can comfortably take a morning to warm your toes in the charm of a mountain sunrise alongside your loved ones or even in solitude. After all, this has been a tough year, and you certainly deserve it.
Go on. Get hooked.
Originally printed in the July 2020 issue of Simply Local Magazine
Never miss an issue, check out SLM's digital editions here!