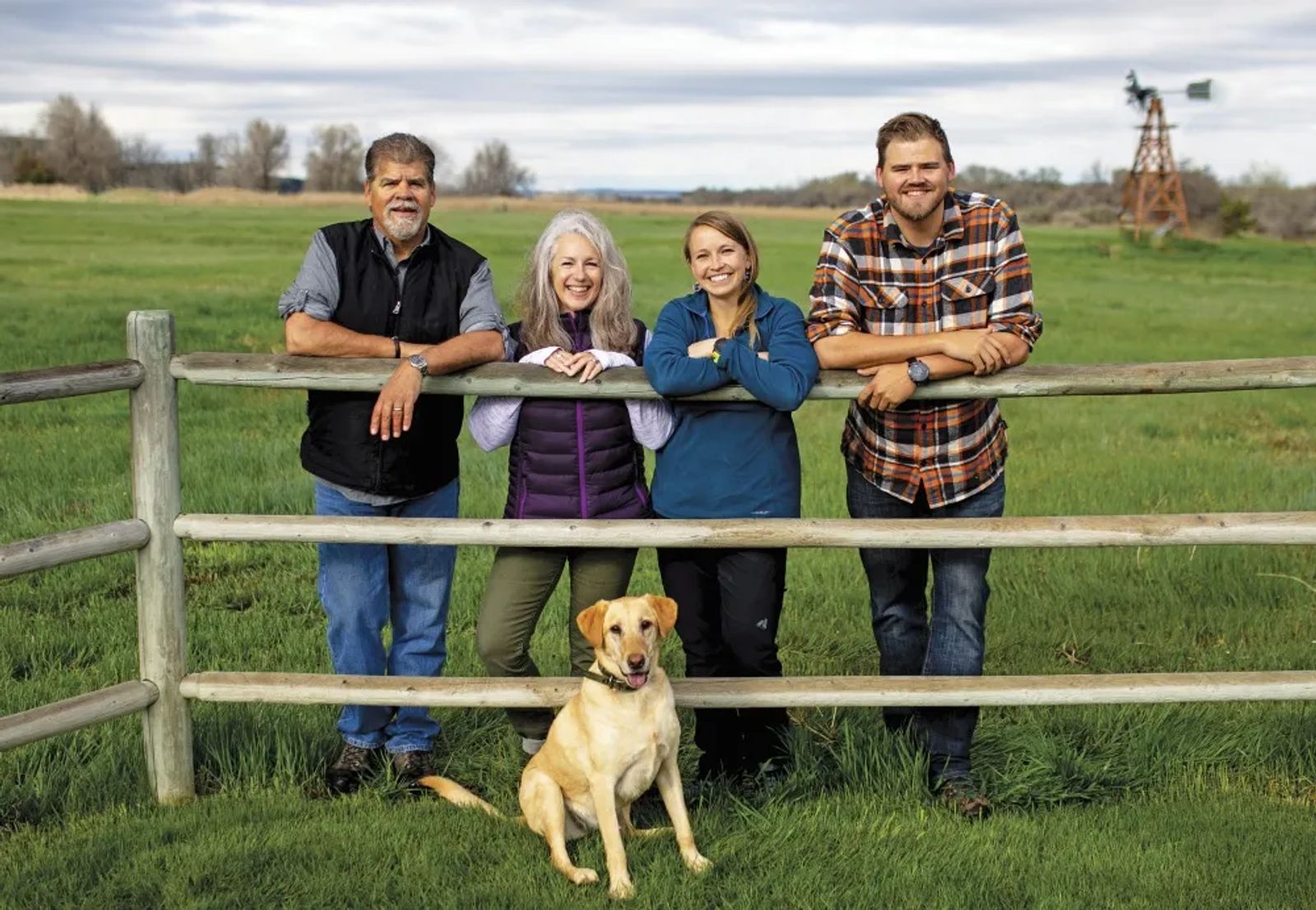 Going the Extra Mile with Austin Adventures
July 2020 | by stephanie hobby | photos courtesy of Austin Adventures
Austin Adventures has led thousands on the getaway of a lifetime by leading kayakers around Antarctica or zip-lining through the canopies of Costa Rica's rainforests. The company consistently earns honors from National Geographic, Travel + Leisure, and Condé Nast Traveler. They are known for putting together unforgettable experiences around the globe, but Austin Adventures has always called Billings, Montana home.
The company was founded more than 35 years ago, with guided bicycle tours in Wyoming and Montana. As the number of clients increased, the Austin family started to offer more varied and far-flung destinations.
Austin Adventures president Kasey Austin-Morrissey says she was about 6 years old when her parents bought into the company. She remembers growing up alongside the organization, checking out remote corners of the world, and exploring national parks and forests. "It was a pretty fun and interesting way to grow up," Austin-Morrissey said. "It's still definitely a family business. I work alongside Mom and Dad every day."
Austin-Morrissey credits her company's success to that family mindset, which extends to all aspects of the business. "We're a lot smaller than a lot of companies, and we really focus on our family approach. We're owned by a family, grew up as a family in this business, and we want everyone who travels with us to feel like family," she said. Her goal is to make each trip feel like it has been coordinated by a knowledgeable family member with ties to the area. That means personalized touches and total accessibility; their cell phone numbers are on the website, and guests are always welcome to call.
Creating customized tour plans tailored to an individual family's needs is a signature of Austin Adventures. One recent trend Austin-Morrissey has noticed is multi-generational trips, where grandparents, aunts, uncles, and cousins opt for a traveling reunion. Many families are repeat visitors, and seeing them grow closer over the years is rewarding.
For those trips, multiple guides accommodate different touring plans, so one group could go on a 10-mile hike, while grandparents and small children bond over a more leisurely activity. "I've had the pleasure of guiding the same groups multiple times. It's so much fun hearing takeaways from their previous trips," Austin-Morrissey said.
Their family mindset extends to their guides, many of whom have been working with the Austin family for years. During the uncertain time of COVID-19, guides' incomes dropped dramatically. Austin-Morrissey and her team kept them working by asking them to create and submit trip plans for later use. Many of their guides live where they guide, so they are intimately familiar with the area and can give their guests the best local experience.
To seek out the best itineraries, the Austin family typically visits an area of interest. Once they come up with a list of activities, the rest is pretty straightforward. They research logistics, transportation, and necessary permits to bring unforgettable experiences to life.
While 2020 has been a challenging year for the travel industry, Austin-Morrissey says COVID-19 hasn't been their first experience dealing with illnesses. They've worked through SARS, Ebola, Mad Cow disease, H1N1, and the more common noroviruses, among others. Their guides are prepared with amped-up cleaning protocols. The company is limiting the number of guests in a van and working with the National Park Service to keep guests as safe as possible. They have cut back on international tours for now, but are still offering adventure packages around the United States, and are booking trips abroad for 2021.
When shelter in place orders went into effect, Austin-Morrissey quickly jumped online, offering virtual tours to distance learners worldwide. Students from dozens of countries participated in live streams to learn about destinations that included the Netherlands, Peru, Alaska, Costa Rica, and ZooMontana. While those wrapped up in May, the sessions are archived on the Austin Adventures website.
As far as travel in the foreseeable future, Austin-Morrissey says it's still very possible, but with some extra steps and planning. "What a lot of families need right now is to get out. It's just a totally different environment, being on the road," Austin-Morrissey said. That change of scenery can do wonders for you and your family's mental health during these challenging times. For kids, it's particularly important to offer them the chance to make fun memories, despite the glum headlines. Pulling off a great, socially-distanced road trip right now is pretty doable with the right preparations, so check out Kasey's tips, and don't be afraid to hit the road this summer.
Originally printed in the July 2020 issue of Simply Local Magazine
Never miss an issue, check out SLM's digital editions here!