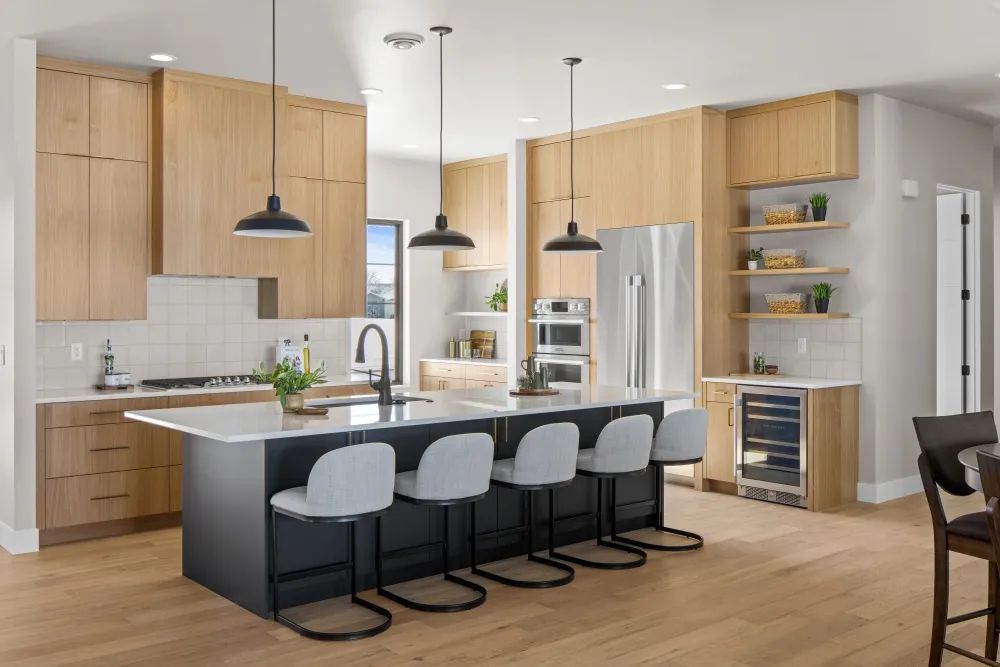 Conner Bokma: The Difference is in the Details 
July 2023
article by maria weidich | photos by nathan satran
Conner Bokma may have established CB Built in 2022, but the 25-year-old general contractor is already pushing the market standard and delighting homeowners with his work in the Billings West End subdivision, The Nines. 
After graduating from Montana State University with a degree in Construction Engineering Technology, Conner built luxury commercial properties in Gallatin Valley and later high-end custom homes in Idaho's Treasure Valley. So when the opportunity came to move back home to Montana to work with property developers Jim and Kelly Coleman, Conner and his wife Ashley took the leap. While P3 Coleman develops The Nines horizontally, Conner and CB Built joined the team to build vertically.  
Conner's unique approach to construction practices and design standards are a nod to his work outside of the Treasure State. "We're not just reproducing the same home plans," Conner said of CB Built. "We want to bring out a new product to Billings, which we have accomplished. And that's a testament to The Nines; we're a one-of-kind subdivision and make the homes we build unique."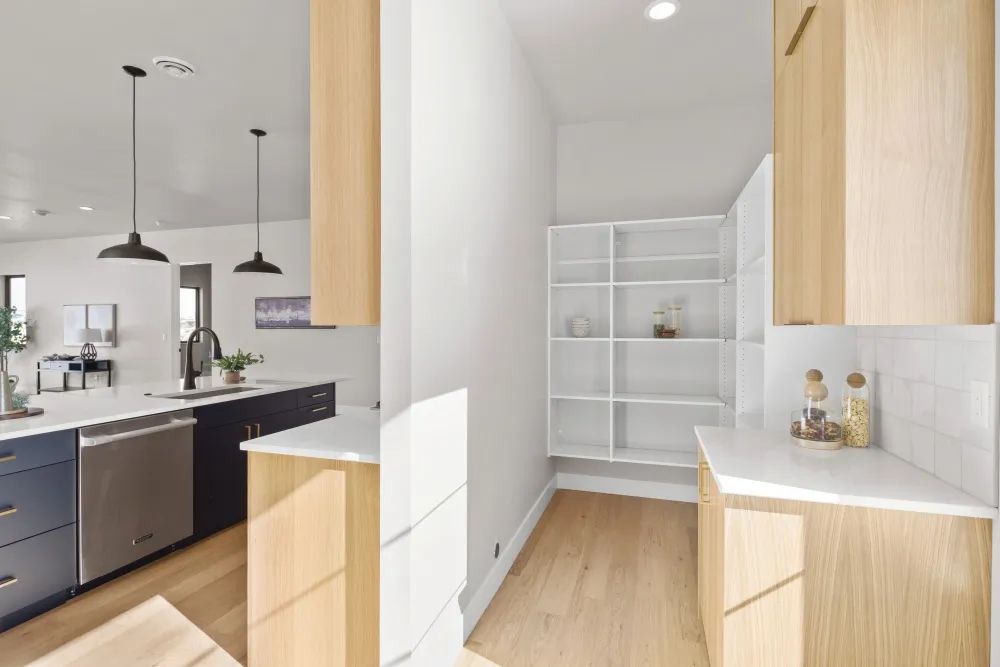 Instead of a traditional door, CB Built puts their own spin on the butler's pantry with an extra-wide 6-foot opening. While easy to access, the bonus shelving and cabinetry are conveniently hidden from sight from the rest of the kitchen and living space.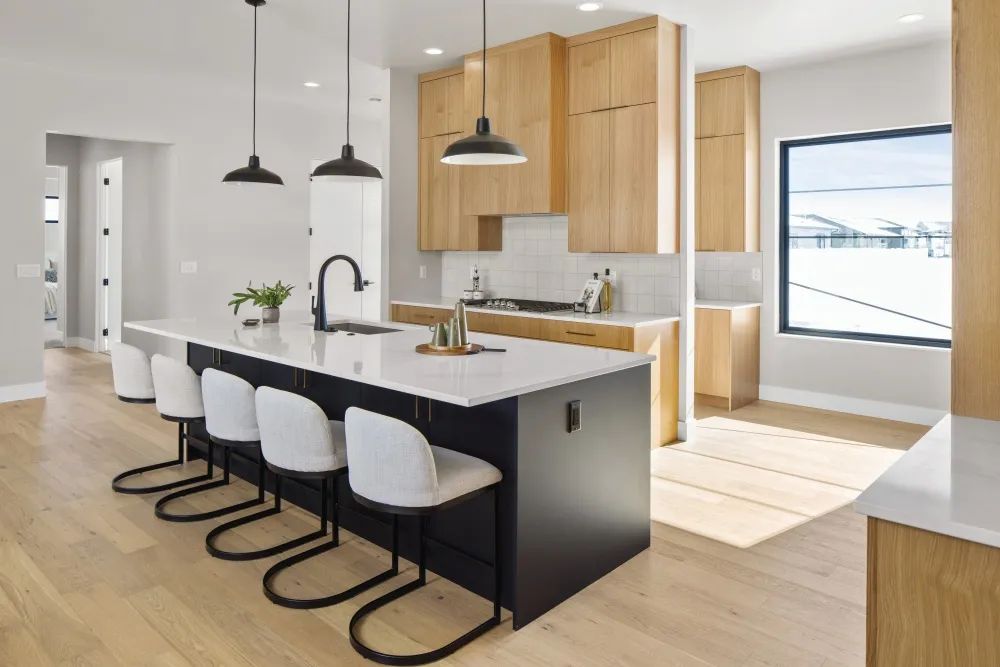 While The Nines appeals to families of all sizes, it's especially attractive to those looking to downsize.  "Downsize, but not downgrade," Conner affirmed.  When homeowners still value the high-quality finishes and opportunities to entertain guests, the homes in The Nines deliver. "It's high-end , just on a smaller scale."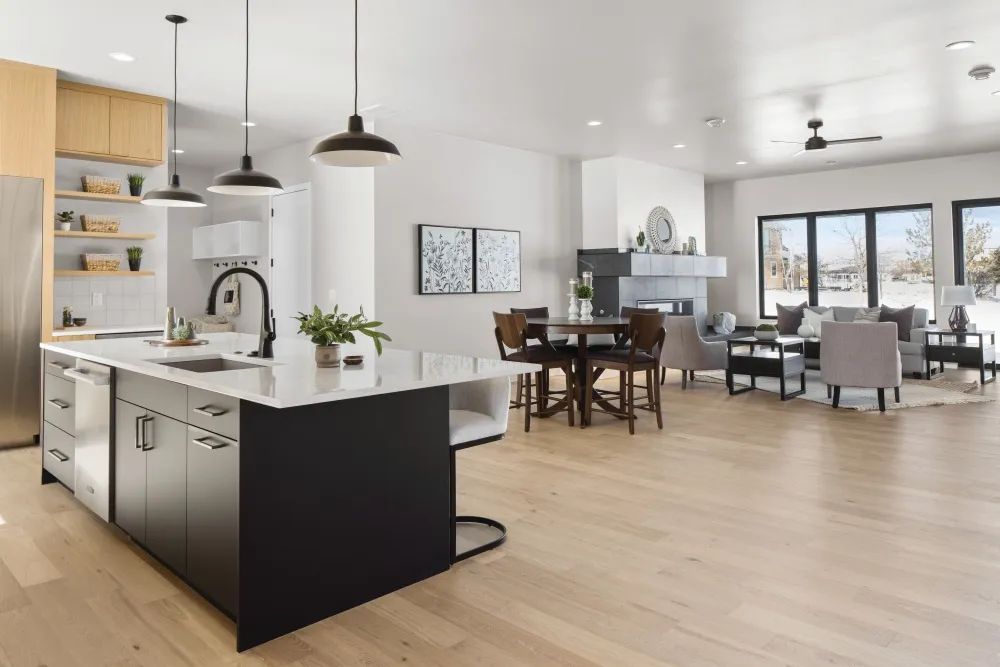 CB Built prides themselves on delivering luxury on a small footprint. Creating a home with 10-foot ceilings and 8-foot doors cultivates a stately feel throughout a standard 3-bedroom, 3-bathroom home.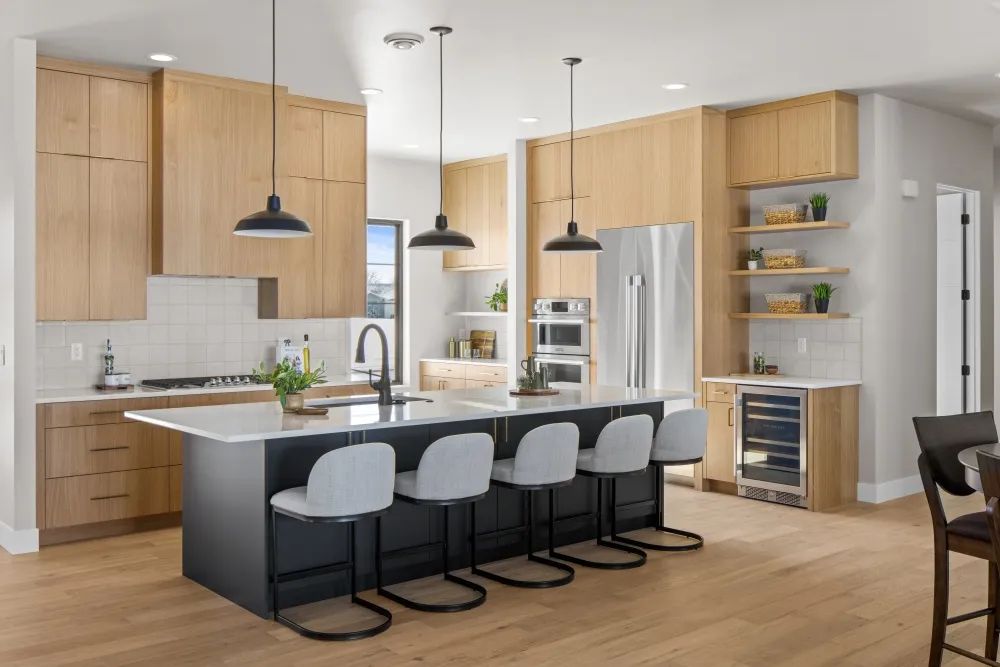 While somewhat uncommon, the kitchen greets guests immediately upon entering the front door. The floor-to-ceiling cabinets and a massive 12-foot island do not disappoint.
Conner's elevated quality and pride in his work is the cornerstone of CB Built, which trickles down to his team of contractors, too. "Our relationship with our contractors is not only important, it's a must-have," Conner said. "They are colleagues, they're an extension of CB Built, and it's vital that they have the same mission as we do. From excavation to final cleaning, we are very lucky to have some of the best in Billings." 
"We're never going to build the same house twice unless we get asked," Conner said.  "We want to try new things, and they're willing to try new things with me," he said of his tradesmen.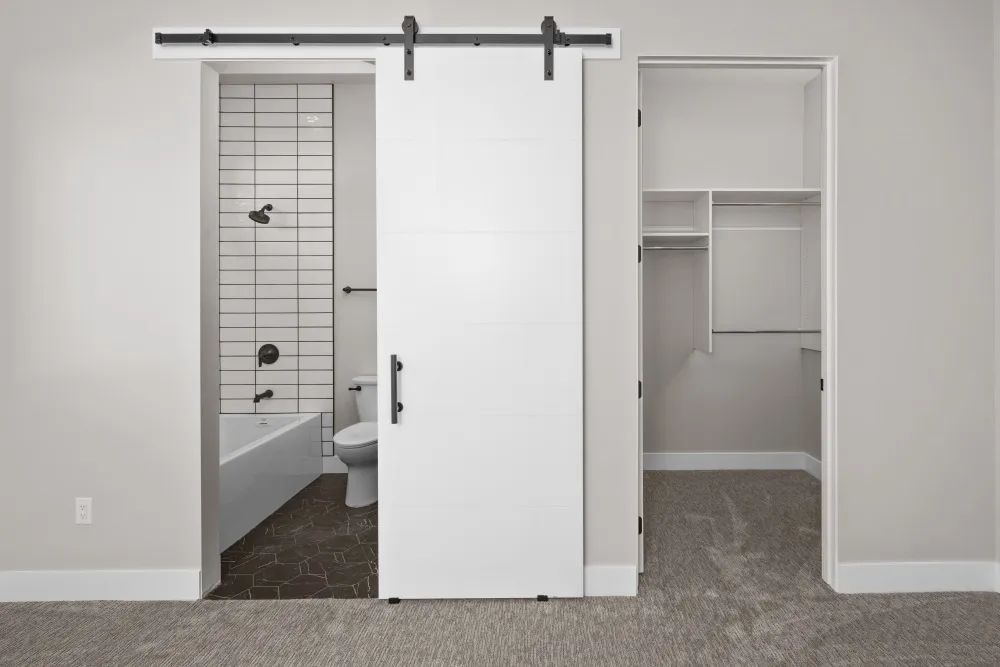 At first glance, the lack of traditional trim around the interior doors might seem like the job was unfinished, but this is an upgraded look.
"It's very unique for Billings," Conner said. "About 30% of the homeowners who viewed the home asked why we didn't finish the doors," Conner laughed. "But most love it, and we've since had requests for this unique feature."
"With each home, you face your own unique challenges, and we have a team willing and able to face those challenges and solve them in unique ways that produce high-quality products.  It's not common that you'll have a trade with that mindset." 
Growing up on the family farm in Denton, MT, Conner likens the work to that of a general contractor. "It's diversified work, and you have to talk to many different people. It's important you treat them all the same way." 
As he continues establishing a reputation as a new builder in the community, Conner may be young in years, but he believes his progressive perspective can be an advantage. "There's room for a new generation of builders," he said. "I can understand things in a different light and am able to connect with different clients and even integrate a lot of technology into the process."  
"Buying a home is probably the largest purchase people will make in their life," Conner said. "It's very exciting, but it can be very stressful and scary, too. We help them accomplish what they're after and make it enjoyable from start to finish. I really enjoy that part." 
Attracted to the Billings community for several reasons, Conner and his wife Ashley are happy to call the Magic City home.  "It's a great place to raise a family, grow within the community, and we've fully embraced it."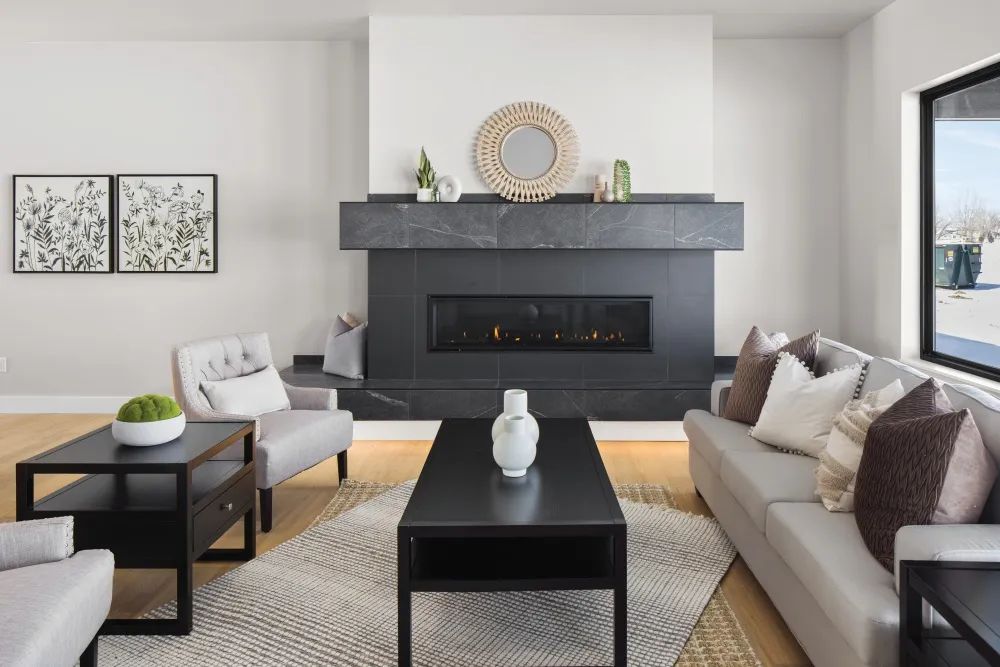 The massive fireplace and floating hearth illuminate what CB Built can deliver. In addition, its toe-kick lighting feature allows for warm ambient light to grace the room.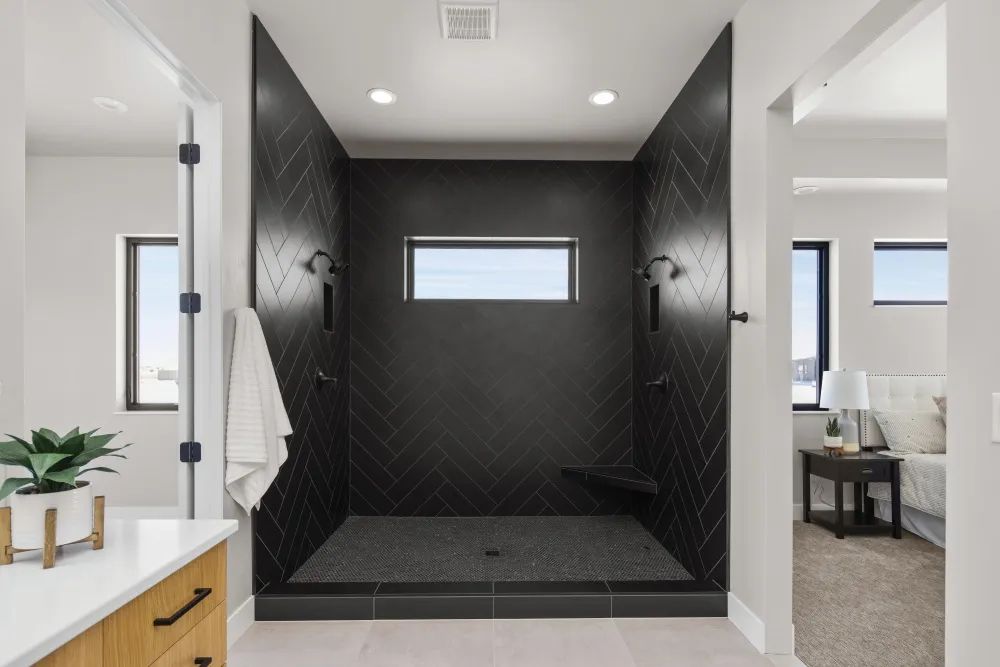 Everything about the Grand Suite is just that; oversized, impressive, and striking.
The extra-large 18' by 20' room is adorned with a tray ceiling and a big picture window overlooking the community park. The adjoining bathroom showcases a double-headed glass door shower, show-stopping black, herringbone tiling, and a floating vanity with toe-kick lighting.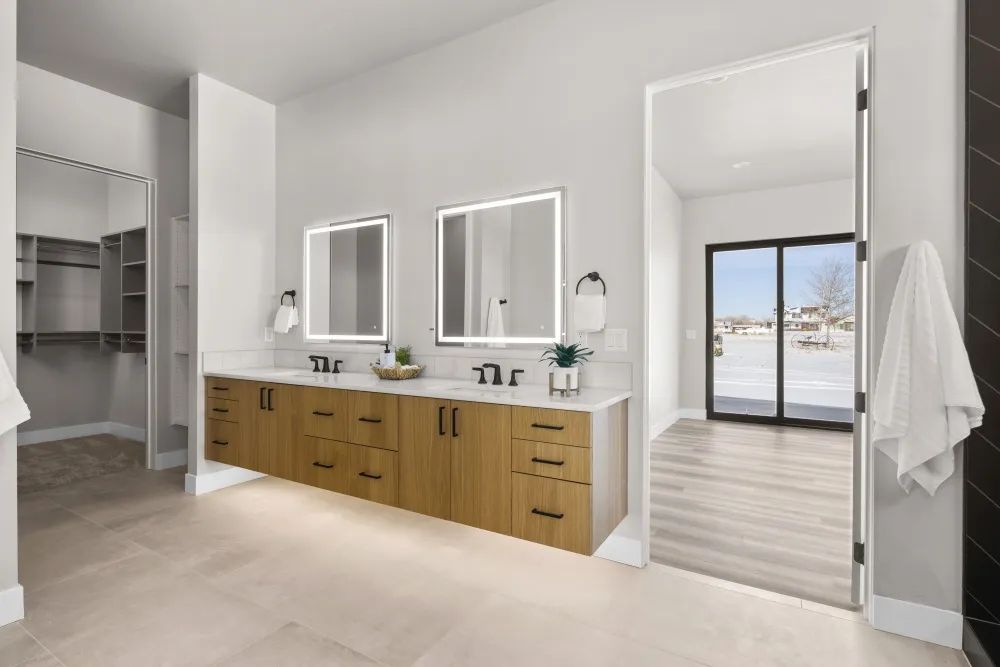 Through the primary bathroom is a 12' by 15' den exclusively private to the primary suite. A large sliding glass door connecting to the backyard perfectly suits it as an extra TV room, office, or craft room.  
Conner is a man of many hats, and on any given day, he will do whatever needs to be done. From his roles coordinating operations on the job site, designing homes, ordering materials, producing estimates, and even hosting an Open House on Sunday, he does it all. As a resident of The Nines himself, he's never far from the job.  
"Some days, you can't get away from it," he laughed, "but I truly love what I do. I love the amount of communication I have with a very diverse group of people."
Originally printed in the July 2023 issue of Simply Local Magazine
Never miss an issue, check out SLM's digital editions here!