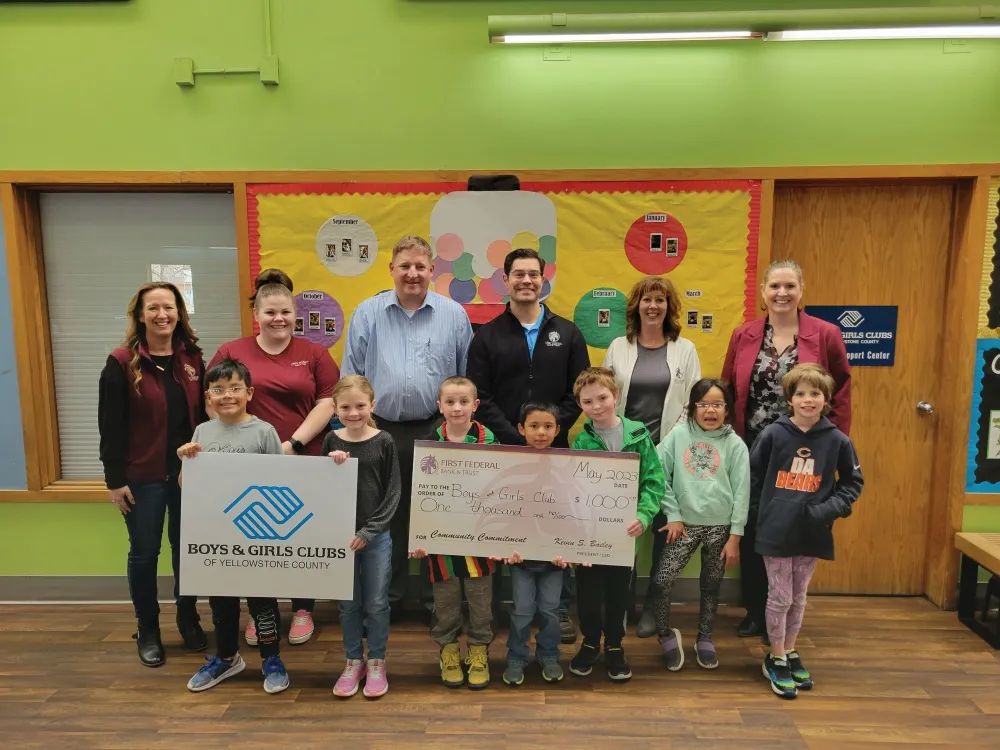 Commitment to Community: First Federal Bank & Trust
July 2023
by renata haidle | photo and rendering courtesy of First Federal Bank & Trust
Do you operate a qualified tax-exempt organization in Yellowstone County, or do you know someone who does? If so, you might be interested in knowing that First Federal Bank & Trust is giving away $1,000 by random draw every week in 2023. This grant is known as their Community Commitment Program and is available to all qualifying 501(c)(3) or other tax-exempt organizations in our area.
"We don't have shareholders. That gives us a big advantage in being able to really focus on taking care of people."
Kevin Bailey, First Federal Bank & Trust President and CEO
First Federal Bank & Trust was founded in 1935 in Sheridan, Wyoming. Since then, the bank has operated as a mutual bank, owned by its customers, not shareholders. First Federal Bank & Trust has several Sheridan, Wyoming locations and one Billings. It offers a variety of financial solutions, including checking and savings accounts, home loans, and trust and investment services.
Their desire to reinvest in the communities they serve sets them apart as a financial institution. "The Community Commitment Program is a direct reflection of our mission, our why, which is to support and improve the lives of our staff, customers, and community," says Robyn Barta, Senior Vice President, and Mortgage Loan Officer with First Federal Bank & Trust. "Being a mutual bank gives us the unique opportunity to give back. We don't have stockholders to pay, thus allowing us to use those funds to reinvest in our communities. When you bank with us, we reinvest your funds right back into the places we call home. We are honored and fortunate to be able to invest in our local non-profits to further support their mission and passion in the community."
In addition to the Community Commitment Program, First Federal Bank aims to play a central role in networking between the communities they serve and organizations that rely on volunteer work. Committee members coordinate volunteer opportunities, acting as liaisons between organizations and employers. In 2022, their efforts led to over 900 hours of volunteer work, serving over 90 local organizations in Montana and Wyoming. Their generosity doesn't stop here. In honor of each employee's work anniversary, First Federal Bank donates $250 to a non-profit of the employee's choice. It also provides $100 annually for each employee to use towards registration fees for non-profit organization events. Aside from these contributions, last year alone, additional monetary donations to the community totaled over $300,000.
The Community Commitment Program started in January 2023 and will continue through the year. The organizations that received donations from First Federal Bank within the past three years are automatically entered into the drawing. Any 501(c)(3) or qualified tax-exempt organization in Sheridan and Yellowstone counties can apply for the grant.
Past winners of the Community Commitment grant in Yellowstone County include Rocky Mountain College, Boys and Girls Club of Yellowstone County, Native Development Corporation, Montana Rescue Mission, Dog Tag Buddies, Special Olympics - Yellowstone Valley, Family Support Network, Education Foundation for Billings Public Schools, Habitat for Humanity Mid-Yellowstone Valley, United Way of Yellowstone County, and St. Vincent Foundation / SCL Health. A complete list of the previous winners is available on First Federal Bank's website and is updated monthly.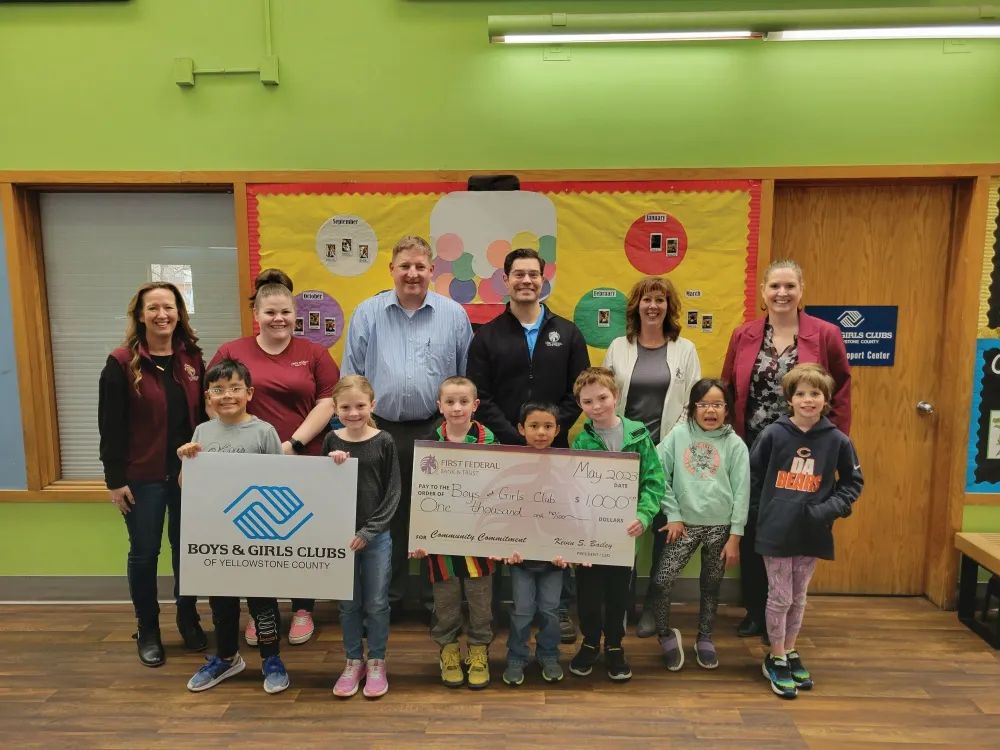 If you want to enter your organization in the weekly draw, you can pick up a form at the Billings branch of First Federal Bank or download it from their website.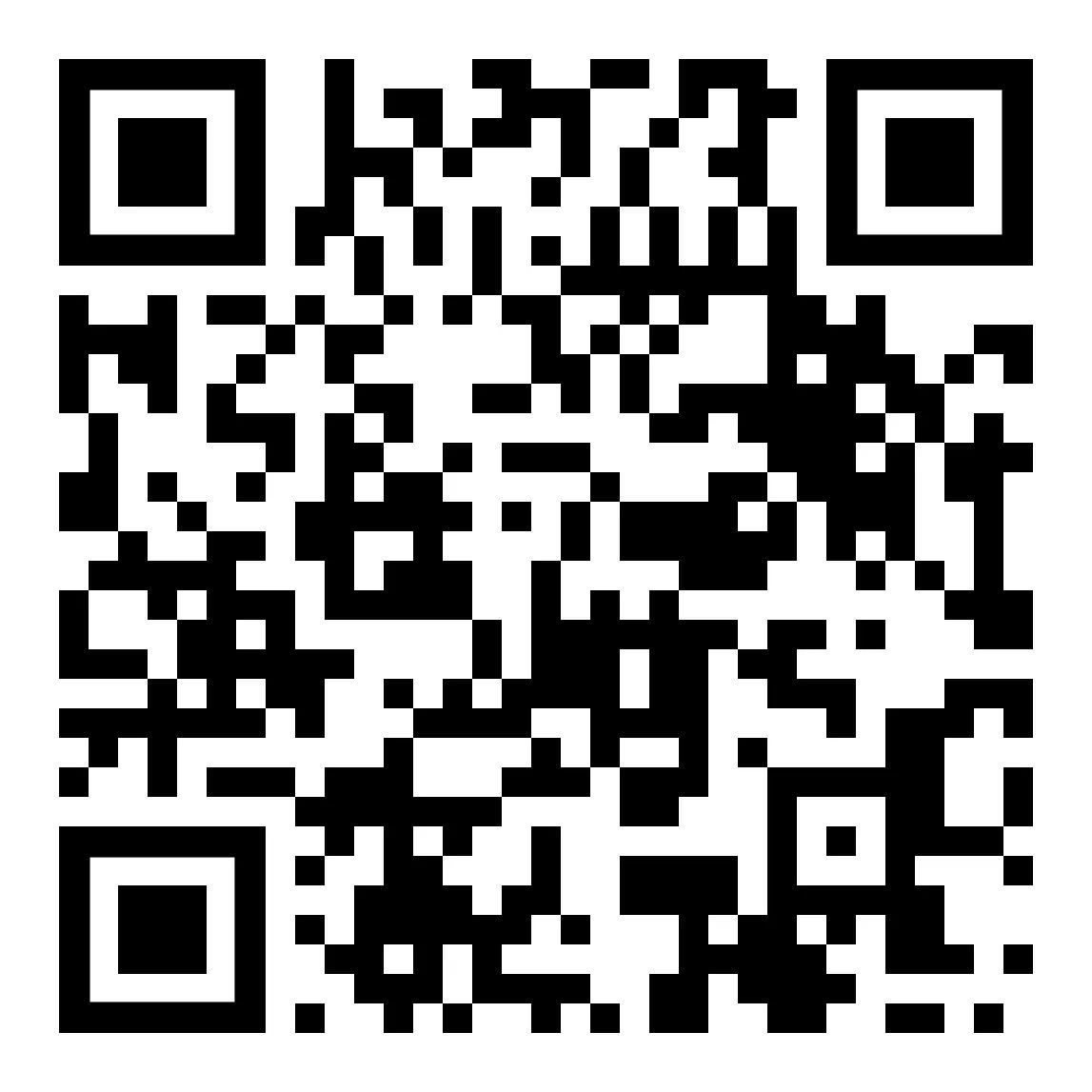 As part of their expansion plans, a new First Federal Bank location is about to be completed at 645 Henry Chapple Street in the St. Vincent Healthcare Subdivision on Billings' West End. One of Billings' newest developments, this subdivision will be an up-and-coming area hosting a medical campus and a commercial zone. "We are hoping for occupancy by the end of summer, and a ribbon cutting ceremony TBD," says Barta. "While we are a full-service bank currently, this new building will include a drive-up and a lot of room for growing our team and expanding on our current products and services. First Federal has focused on our customers since 1935 in Sheridan, Wyoming, and will continue to provide the 5-star personal service and local community experience to our clients."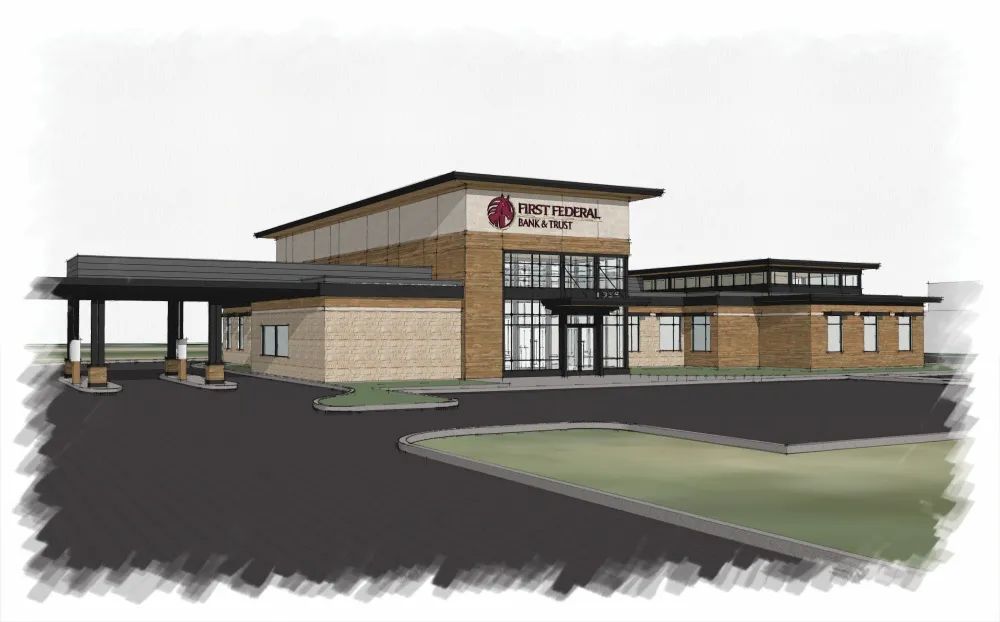 Originally printed in the July 2023 issue of Simply Local Magazine
Never miss an issue, check out SLM's digital editions here!