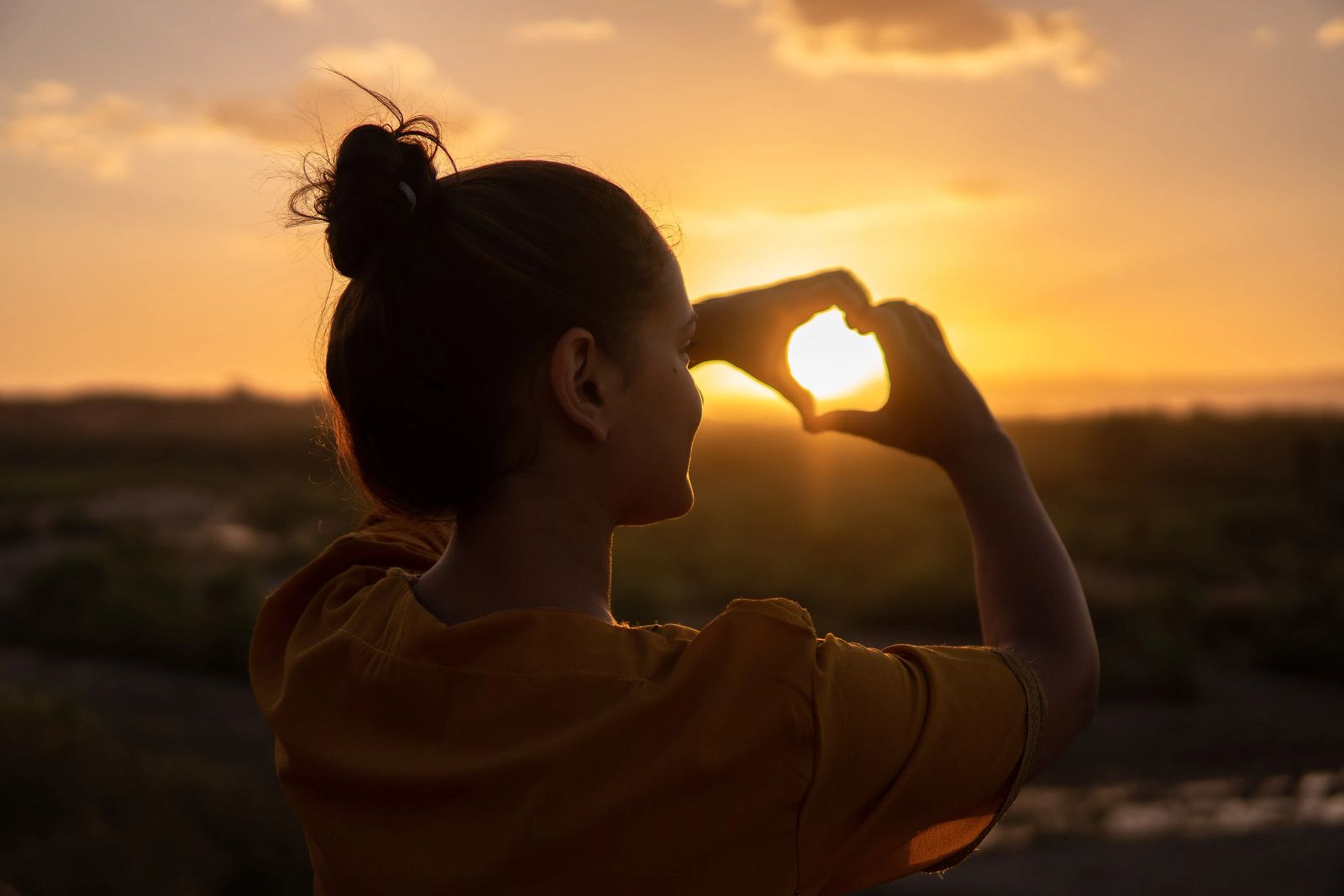 101 Ways to Be the Change  
November 2022
November isn't just about giving thanks and showing gratitude. It can also be a month marked with kindness, compassion, and making a difference in the world. World Kindness Day is a global day celebrated annually on November 13 to encourage individuals and communities to foster good deeds and pledge acts of kindness.   
John F. Kennedy once said, "One person can make a difference, and everyone should try." Now, more than ever, the world could use a bit more love, compassion, and people making a difference. No matter your age, religion, education, or socioeconomic status, anyone can make a positive ripple, starting in their own community. Whether you have spare time to volunteer, unique skills to share, unwanted goods to donate, or even a little extra income to lend, a small good deed can make a big impact.   
Here are 101 inspiring ways to be a difference maker in your community. 
Help a neighbor in need with snow removal or yard work.
Write a positive review for a local restaurant, small business, or businessperson.
Get CPR certified.
Mentor a child in your community with Big Brothers Big Sisters.
Offer to babysit for a couple who don't get out often.
Invest in your community by shopping locally.
Organize a neighborhood or park clean-up.
Join and help maintain a community garden.
Volunteer your skills and muscle by building a home with Habitat for Humanity.
Help someone get active by going for a walk or signing up for an activity together.
Register to be an organ donor.
Help a child learn to read.
Vote in all elections and encourage others to vote, too.
Leave a few extra quarters at the laundromat.
Give a local business a shout-out on social media.
Plant a tree and improve the health of our environment for generations to come. 
Be a Land Steward and help restore and maintain the Montana Audubon Center. 
Help out your own family; compassion isn't just for strangers. 
Buy coffee for the person behind you in the drive-thru. 
Donate pet food to your local animal shelter. 
Leave a generous tip for your server. 
Prepare small kits with combs, toothbrushes, body wipes, and ready to eat non-perishable food items to give to the homeless. 
Let someone in front of you in line at the grocery store. 
Take the time to celebrate the accomplishments of friends and colleagues. 
Bike to work or school. 
Donate blood. 
Assist with housekeeping duties or cuddle with the animals at your local animal shelter. 
Start or join a Meetup group (www.meetup.com) doing an activity you enjoy. 
Teach a senior citizen how to use a computer or the internet. 
Run or walk a 5K race for a cause. (https://simplylocalbillings.com/run-walk-or-stroll)   
Support local farmers and join a co-op or Community Supported Agriculture program. 
Attend a city council meeting. 
Volunteer in your child or grandchild's classroom. 
Lend a hand at the Billings Food Bank by sorting, distributing, and delivering food to those in need. 
Support local agriculture and buy food from the farmers' market. 
Choose to share good news, and don't spread the hate. 
Call your elected officials and voice issues that are important to you. 
Build a Free Little Library in your neighborhood. 
Donate snacks to your school's free food pantry. 
Help someone ace that job interview by donating your professional wardrobe to Dress for Success Billings. 
Prepare an Operation Christmas Child shoebox full of goodies for a child in need. 
Bake cookies for your neighborhood fire department. 
Swap out those single-use plastic bags for reusable shopping bags instead. 
Create snack packs for guests at the Ronald McDonald House. 
Get a haircut and donate your hair to Locks of Love or Wigs for Kids. 
Nix the gossip and complain less. 
Prepare care packages for NICU families or children in the hospital. 
Provide adaptive recreation opportunities and volunteer with Eagle Mount Billings. 
Hold the door or elevator. 
Support our public schools, students, and educators with the Billings Education Foundation's special projects and events. 
In lieu of birthday gifts, ask for donations to a meaningful charity. 
Join the Billings Parks and Recreation team and assist in mulching trees and grooming trails. 
Help community members go from poverty to prosperity by assisting those at Friendship House. 
Donate your gently worn shoes to Soles4Souls. 
Volunteer to shelve books at the Billings Public Library. 
Help veterans live more fulfilling lives through training and building relationships with their dogs with Dog Tag Buddies. 
Bring a favorite treat to leave in the breakroom at work. 
Make blankets for the homeless, hospitals, or animal shelters. 
Help the city of Billings' efforts to alleviate homelessness, poverty, and addiction through their Spare Change for Real Change campaign. 
Write a letter of thanks to veterans, deployed troops, or first responders. 
Eat up those leftovers to reduce food waste, not to mention save time and money. 
Make an effort to get to know your co-workers; it could make a huge impact in the workplace. 
Smile! It's free, contagious, and spreads quickly. 
Join the Friends of Pompeys Pillar and preserve and protect this special national monument.   
Deliver food to homebound seniors with your local Meals on Wheels program. 
Reduce, reuse, and recycle whenever possible. 
Send an uplifting text message or funny meme to five of your phone contacts. 
Grab the sidewalk chalk and brighten up your neighborhood or park. 
To make a difference, be different! 
Lend an ear and take the time to listen to someone. 
Knit hats or mittens for the homeless or donate new socks and underwear to shelters. 
Surprise a coworker with a cup of coffee. 
Share what you know and: tutor a student, share your skills, talents, and wisdom. 
Change the world by changing yourself. 
Help maintain our community's parks and trails with the Yellowstone River Parks Association. 
Provide transportation services for senior citizens no longer able to drive. 
Serve as an AmeriCorps Senior Foster Grandparent and provide comfort, love, and companionship to children in your community. 
Read your local newspaper and stay updated on city planning and happenings. 
Be intentional in the food you donate – consider including items that don't require microwave, stove/oven, or can openers.
Teach a teenager how to drive. 
Become a Court Appointed Special Advocate (CASA) Volunteer and advocate for a safe and permanent home for abused and neglected children in Yellowstone County. 
Give an unexpected compliment. Don't just think it; say it! 
Leave flowers on a friend's doorstep just because. 
Play board games with residents at an assisted living facility. 
Say something encouraging and supportive to a struggling or frazzled new parent. 
Join the bone marrow registry; you could be someone's cure. 
Donate vacation or sick time to a colleague struggling with illness. 
Send a handwritten note to your child's teacher showing gratitude for all they do. 
Return your shopping cart to the cart corral or back inside the store. 
Put away your phone and give those you're with your full attention. 
Volunteer to be the designated driver. 
Let the car in front of you merge on the highway. 
If you see a group taking a selfie, offer to take a picture of all of them together. 
Pick up after your pets. 
Remember someone's birthday. 
Purchase extra tissues, hand sanitizer, and disinfecting wipes for your child's classroom. 
Choose ethical and sustainable brands when purchasing food, clothing, or household items. 
Ditch single-use plastic water bottles; your wallet and the planet will thank you. 
If someone looks lost, offer to give them directions. 
Tell the principal how much you appreciate your child's teacher. 
Don't forget to be kind to yourself. Remember, you can't pour from an empty cup.   
Originally printed in the November 2022 issue of Simply Local Magazine
Never miss an issue, check out SLM's digital editions here!