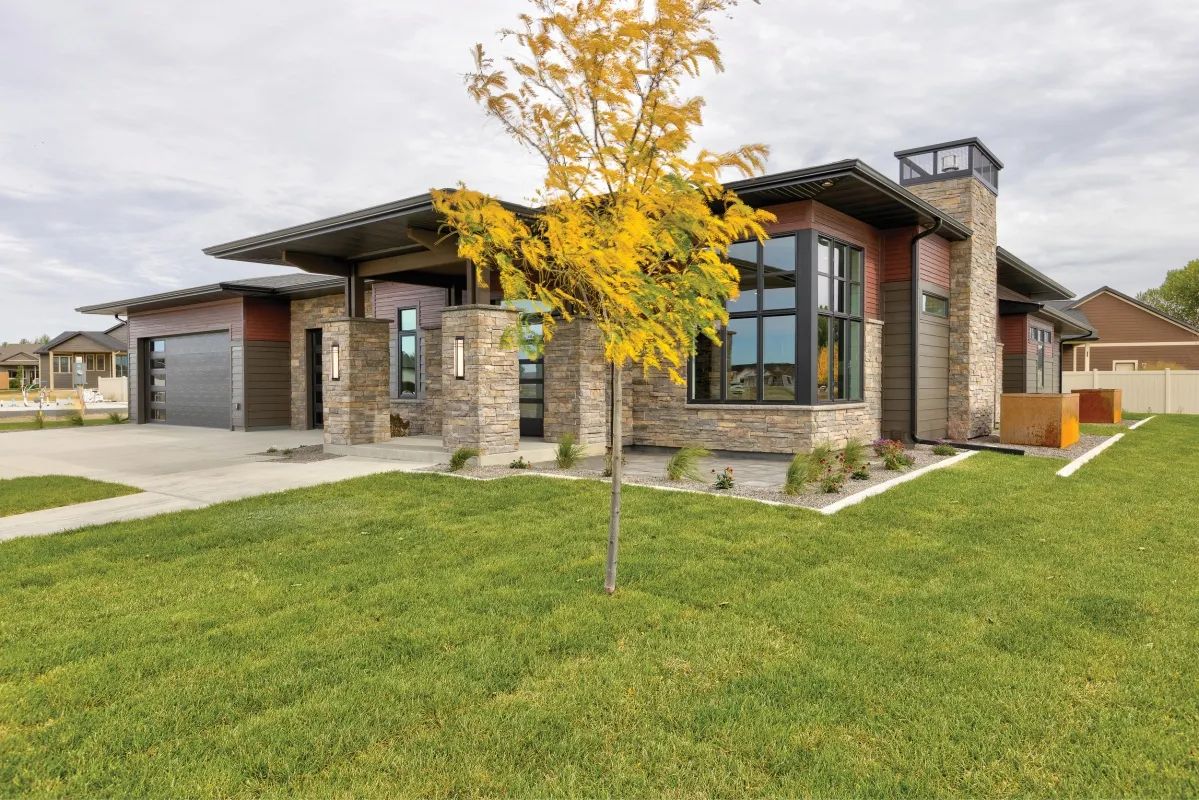 Photo courtesy of Jake Nienaber, ZuHaus Construction owner
Coming Home with ZuHaus Contruction's Parade Home
March 2022
by stephanie toews | photos by nathan satran
Last month, we brought you some detailed shots of this Modern Prairie Parade Home's décor and staging by Tami Soumas of B Staged Montana. Now, we're providing you with a more extensive look inside this 6-bedroom, 3.5-bathroom modern rancher in the desirable Vintage Estates by ZuHaus Construction.
Great Room Magnificence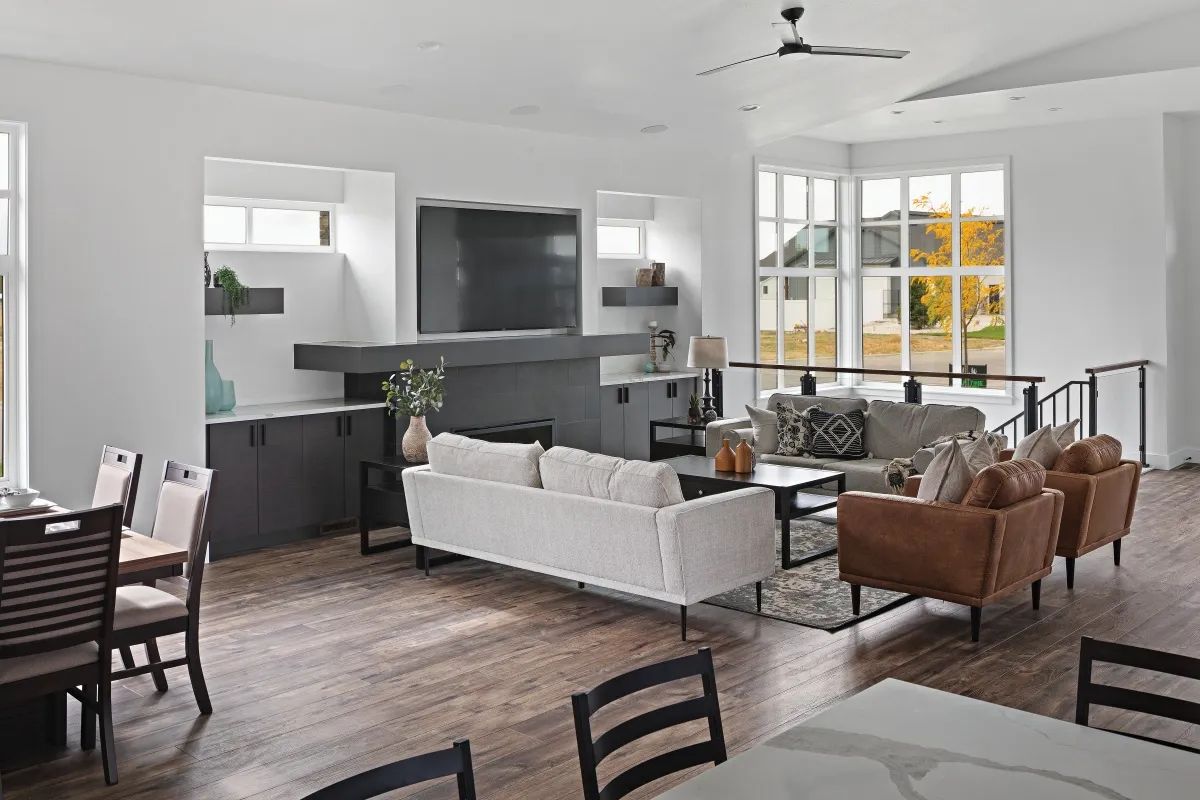 This great room makes a beautiful first impression with attention to detail at every turn. Vaulted, angular ceilings and plenty of natural light flooding in to create a welcoming gathering space.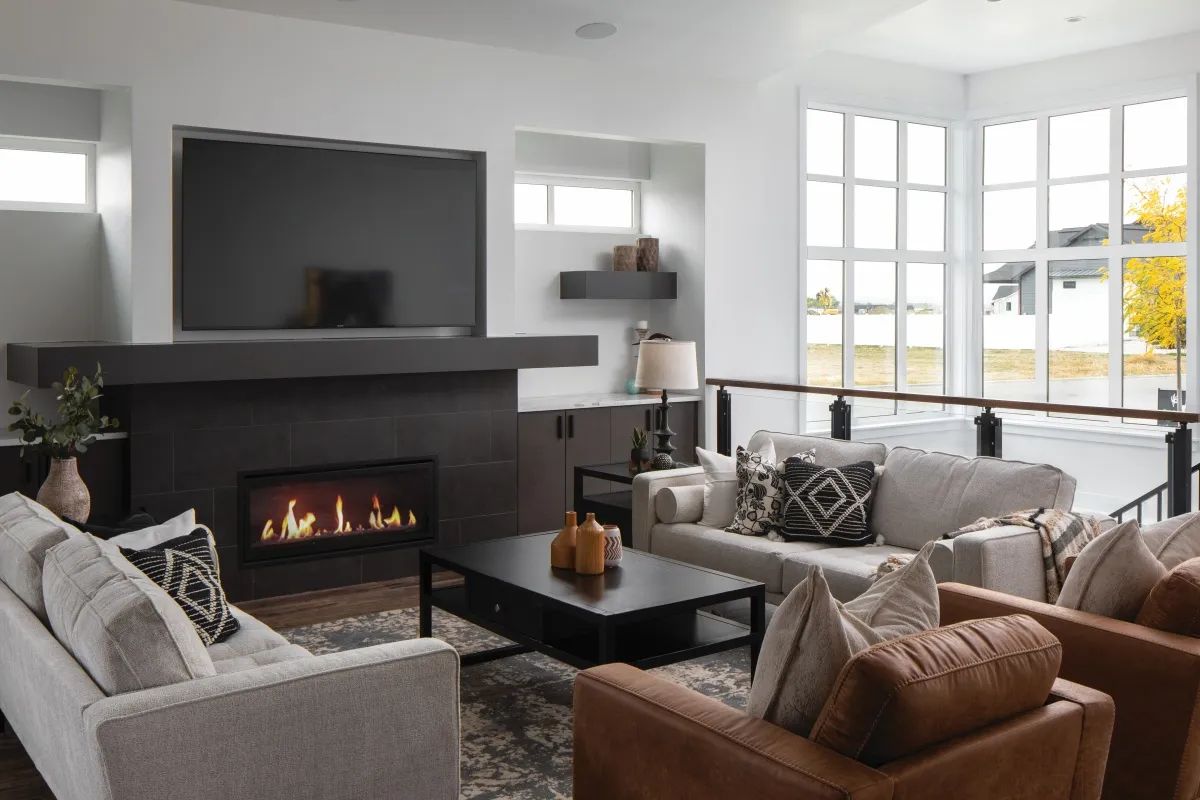 The elegant gas fireplace creates an exquisite backdrop for relaxation and entertaining.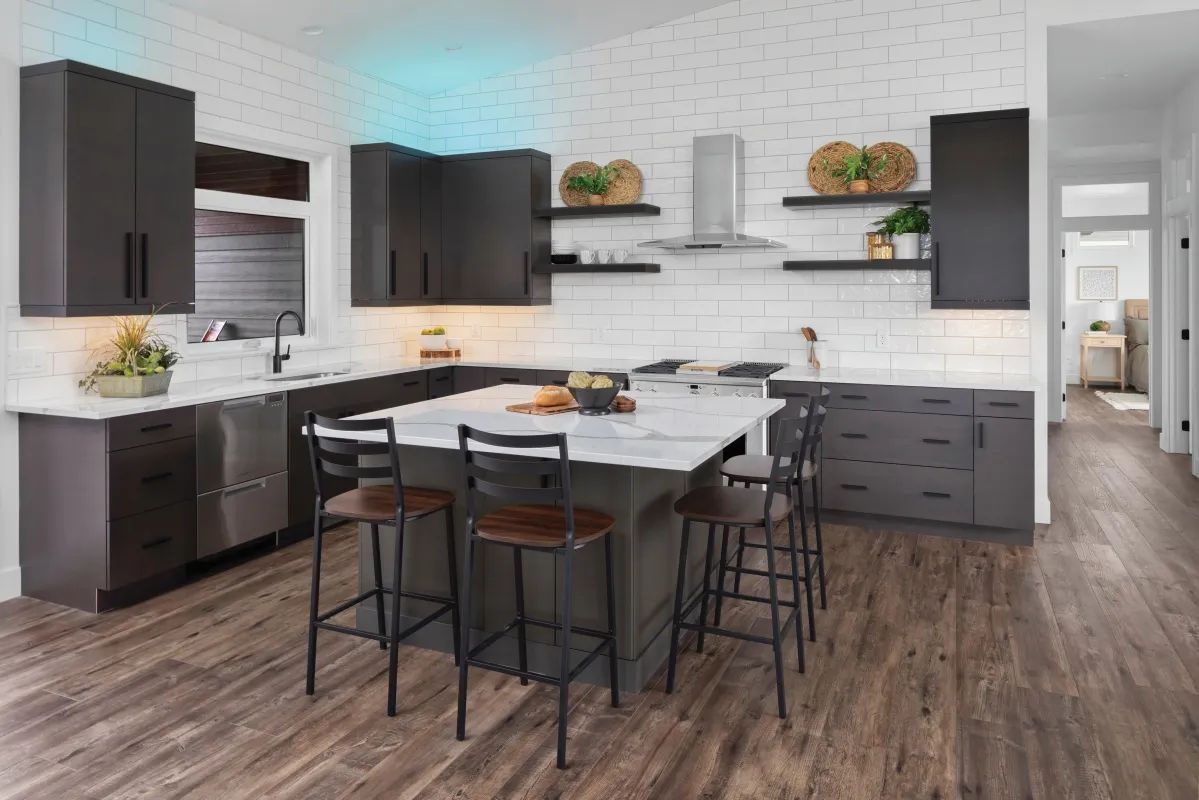 The open-concept kitchen flows from the great room and boasts oversized, textured, white subway tile, balanced by dark floating shelves flanking the range. The dining bar island is topped with Calacatta Quartz with gray veining to provide a striking contrast to the slate-colored cabinetry.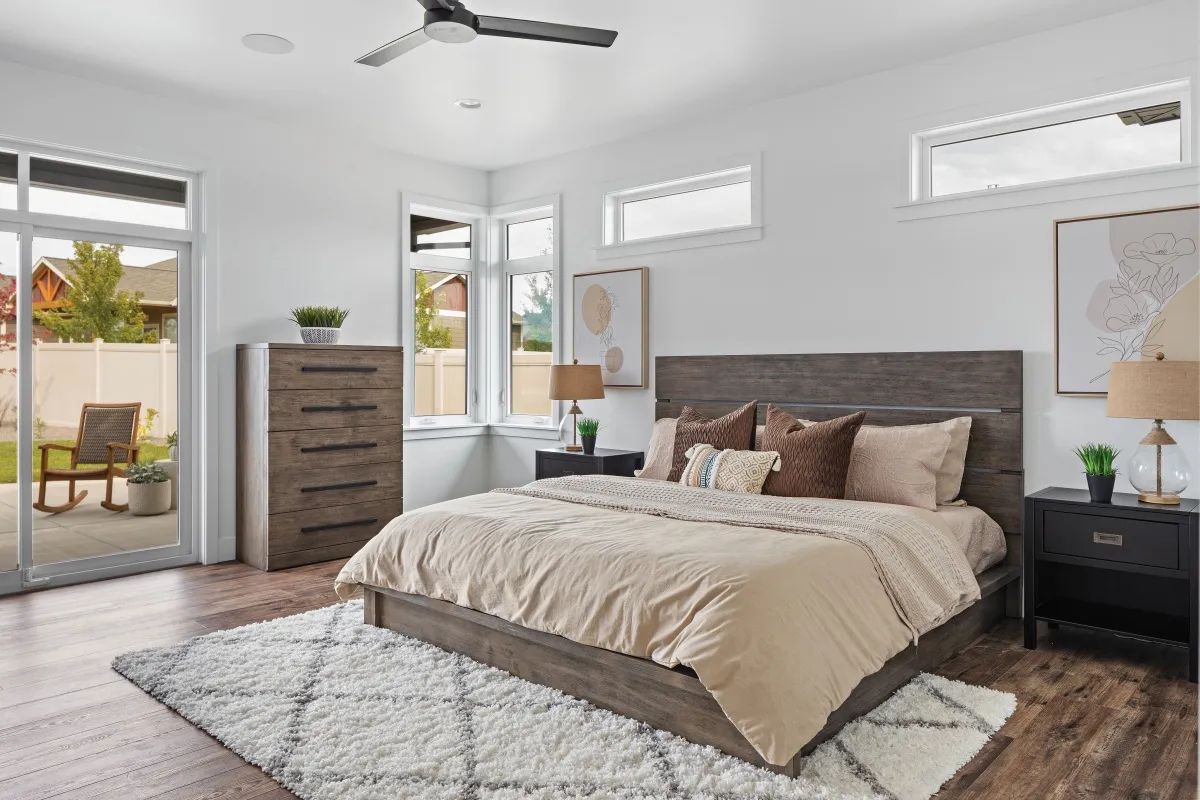 The grand suite is roomy and well-appointed, with ample windows and access to a covered patio at the back of the home.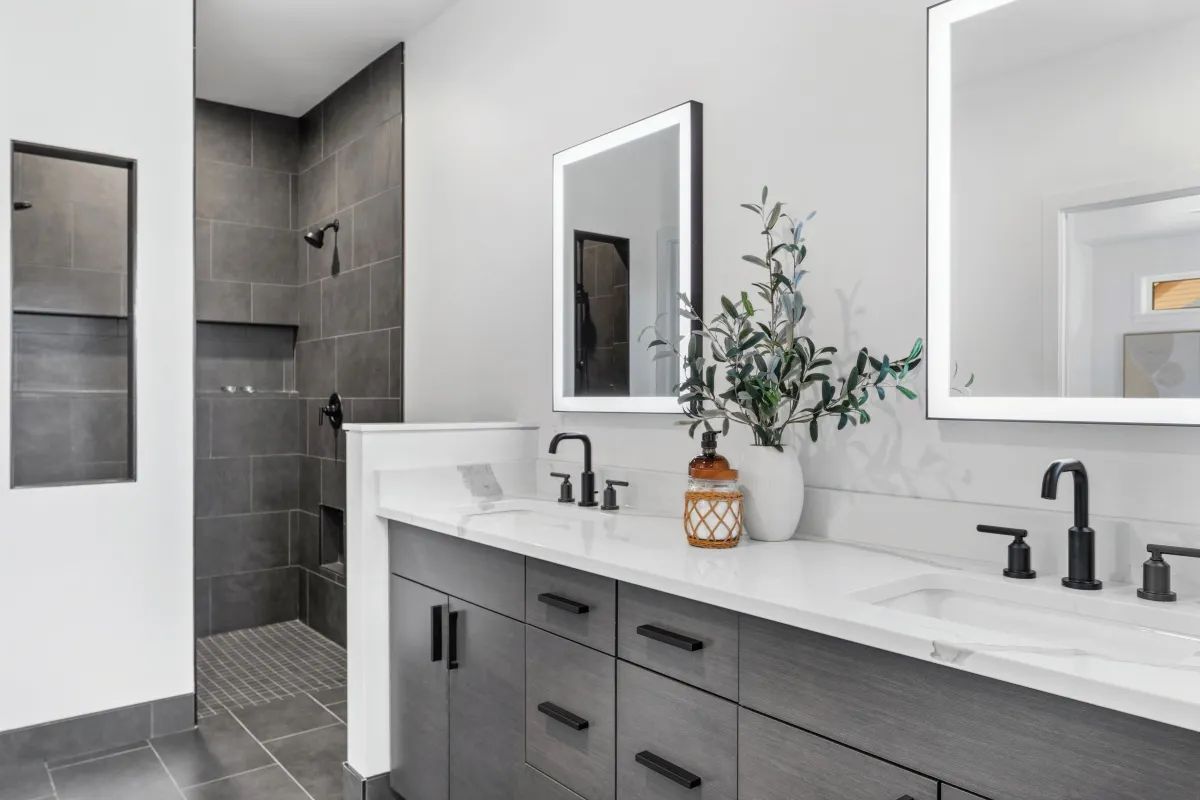 The spacious ensuite bathroom is fully equipped with double vanities and a striking walk-in shower for the ultimate in relaxation and rejuvenation.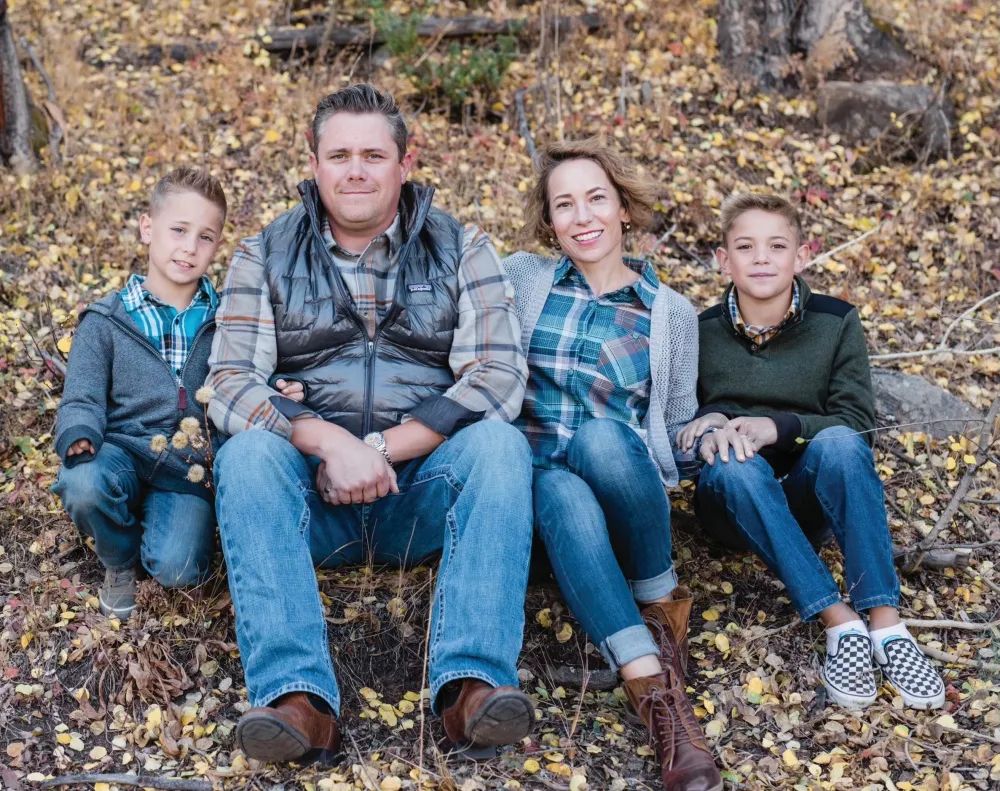 photo courtesy of the Nienaber family
ZuHaus (the German word for home) Construction is owned by Billings native Jake Nienaber, who made his way back to Billings in 2019 with his wife Melannie and sons Jacob and Elijah to be closer to both of their families. He brings broad construction experience and quality work to our area, and this home is living proof.
Special thanks to the following sources and suppliers:
Appliances – Fred's Appliances
Cabinets, Floor Coverings – Pierce Flooring & Cabinet Design
Concrete Supplier – Knife River
Concrete Foundation – FKF Concrete
Countertops – Granite Mountain Countertops
Excavation – DT Excavation
Financing- Stockman Bank
Fireplace – Fireplace Center
Insulation – D's Insulation
Interior Design/Décor - ZuHaus Construction
Landscaping – Drop Tine Landscaping
Lighting Fixtures – One Source Lighting
Mirrors – Montana Glass & Shower
Paint Supplier – Sherwin Williams
Roofing Materials – Pacific Supply
Siding Material – Bloedorn Lumber
Windows – 406 Window Co.
Originally printed in the March 2022 issue of Simply Local Magazine
Never miss an issue, check out SLM's digital editions here!