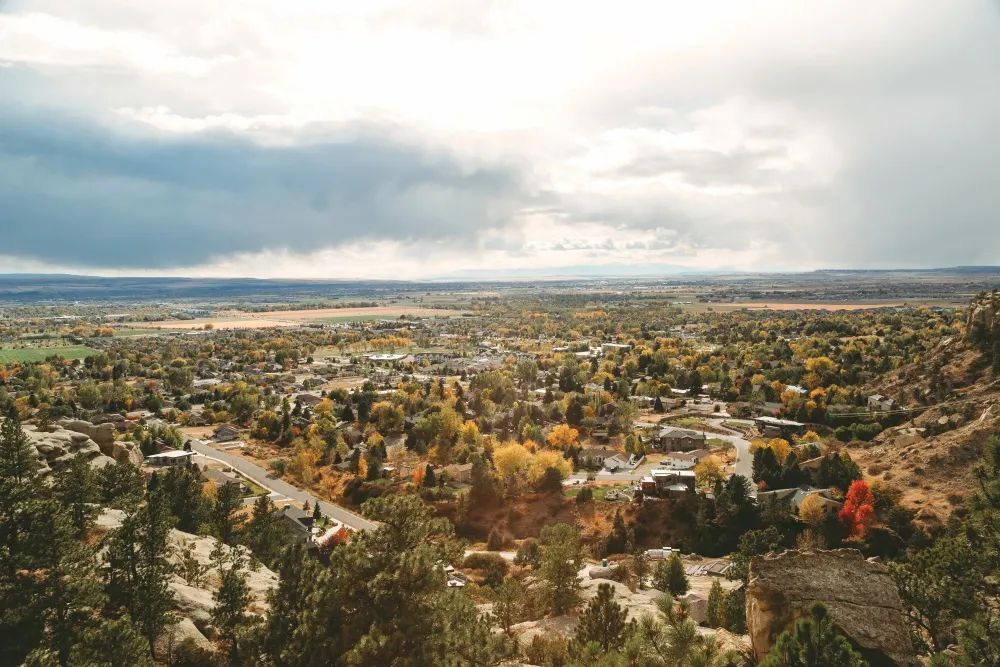 Come Explore: Celebrating the Many Communities that Make Up the Magic City
March 2022
by carina deguire | photos by arianna skoog
Despite being the biggest city in Montana, Billings is comprised of unique neighborhoods that bring a small-town feel to the big city vibe. Get to know the pocket communities throughout the Magic City that contribute to Billings' allure, giving it a genuine cozy-community feel.
Adventure on The Rims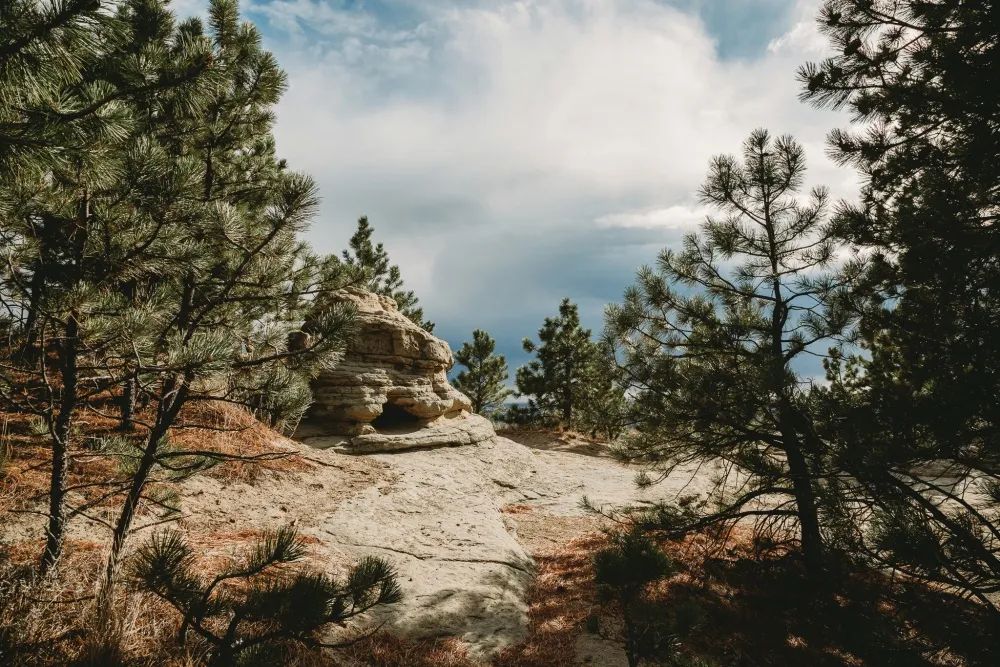 The Rims
Grab your favorite City Brew drink and head on over to Logan International Airport to start your day watching the planes take off and land. You'll be amazed at how close they are! Afterward, be sure to stop into the Yellowstone County History Museum (admission is free) to learn a bit about Yellowstone County's history through impressive displays and artifacts. Next, head west to 3 North Bar and Grill for an early dinner. Finally, end your night with a sunset hike at Zimmerman Trail, where you can catch a glimpse of the snowcapped Beartooth Mountains in the distance.
Seasonal Suggestion: Get in on the action at Yellowstone Drag Strip. Check out their schedule here: Home | yellowstonedragstrip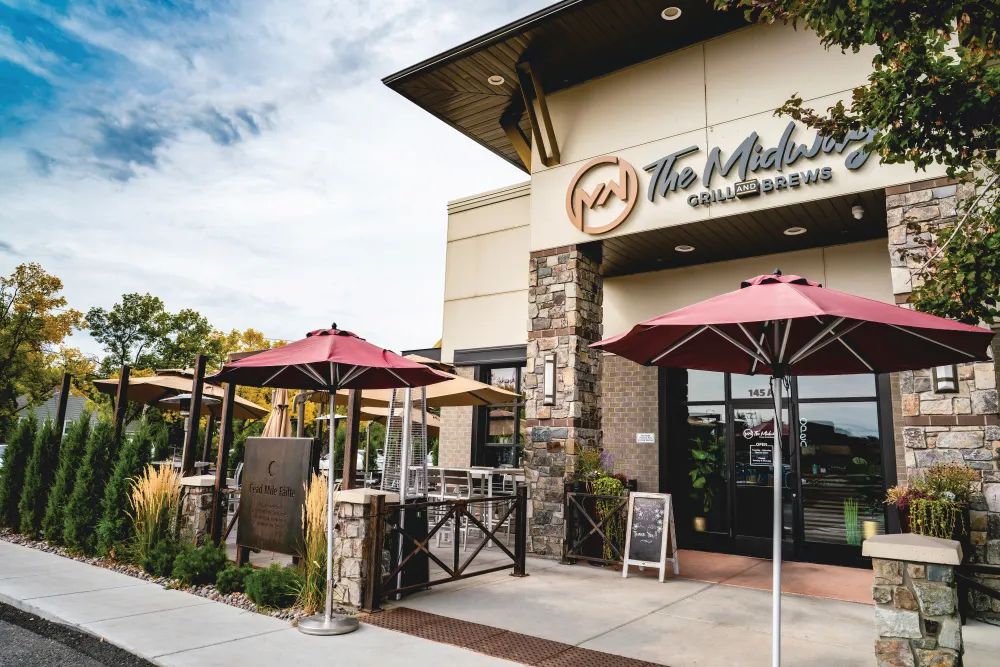 Photo by Jamie Blotske
Grab a friend and start your morning with a full-body workout class at Pure Barre. Next, browse the Roots Garden Center with a drink from Black Dog Coffee or sit out on their patio. Then, head to Billings Studio Theatre for a play, Rocky Mountain College or Montana State University Billings for a sporting event. End your night by grabbing a late dinner and drinks at The Midway. Before heading home for the evening, pick up groceries at employee-owned Town and Country Foods.
Living it Up Downtown at Any Age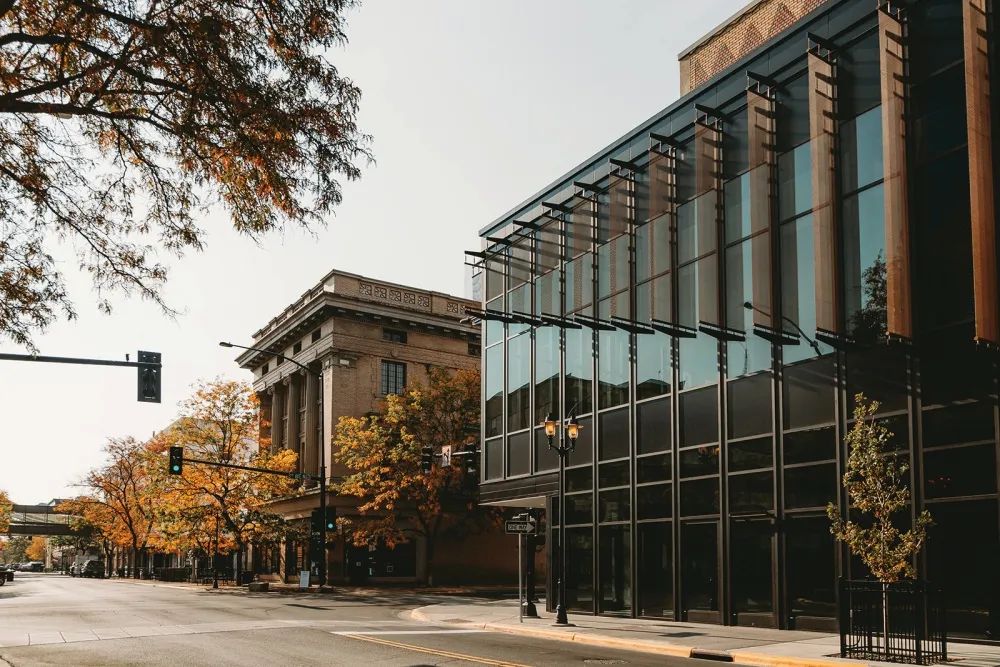 For the Young…
Head out early before they sell out and pick up a bagel from The Sourdough Bagel. After you've satisfied your taste buds, pop into Wise Wonders Science & Discovery Museum, where you can sip on what some consider the best coffee in town at Ebon Coffee (conveniently located inside the museum) while your children play, explore, and learn. Finally, end your day at The Burger Dive trying their award-winning "I'm Your Huckleberry" Burger – goat cheese, roasted red-pepper mayo, and huckleberry hatch chili barbeque sauce; need I say more?
Teens– take a trip to NOVA Performing Arts Center to catch a play or head to the Babcock or Art House Cinema for an afternoon matinee movie.
End the night under the stars at Dehler Park cheering on the Billings Mustangs baseball team! Billings Mustangs Schedule | Schedule | Mustangs (milb.com)
And the Young at Heart…
The perfect day downtown most certainly starts with brunch at The Sassy Biscuit Co. After brunch, shop locally until you drop at Marketplace 3301, Liberty & Vine, Something Chic, Desmond's, and Aspinwall. Next, grab an afternoon sweet treat from Brockel's Chocolates – an old-fashioned mom-and-pop shop with something for everyone. End your evening by grabbing drinks as you explore Downtown Billings' Brew Trail (Billings Brew Trail | visitbillings.com) or a gourmet dinner at The Buffalo Block Prime Steak House.
Additional Suggestions:
Wednesday Night –pop into Thirsty Street Garage for Trivia Night or head over to Craft Local for Open Mic Night!
Take a stroll through the YAM (Yellowstone Art Museum) or sign up for a class – they have everything from art to cooking (Adult Education - Yellowstone Art Museum)
If you're lucky – you can catch a world-class performance at Alberta Bair Theatre (Calendar – Alberta Bair Theater Official Website)
Making a Name for the Riverfront District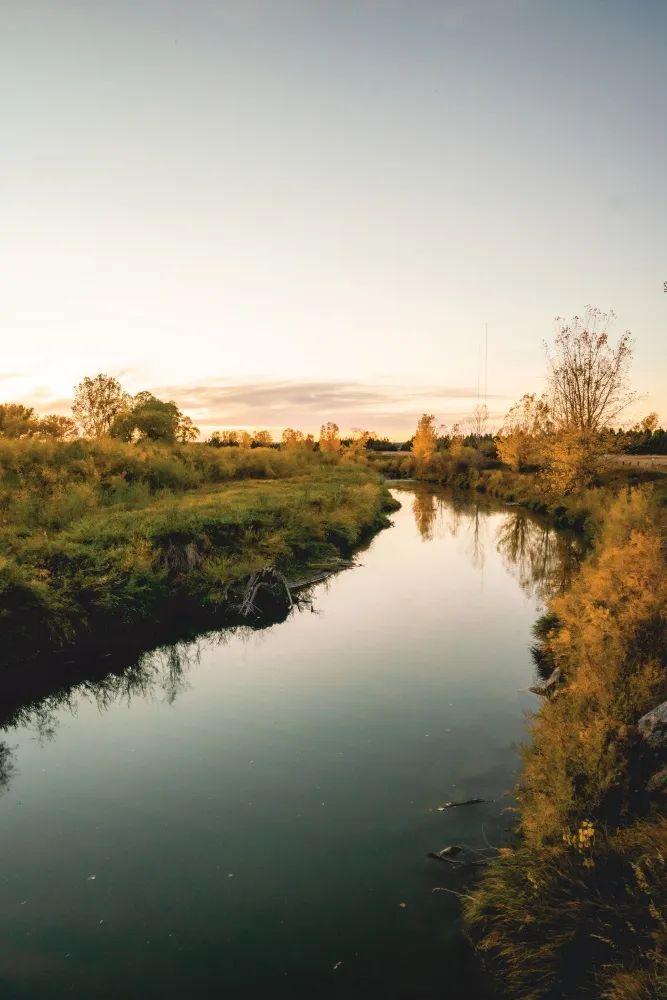 Photo by Jamie Blotske
This up-and-coming area is already making a name for itself with plenty of exciting options to keep you coming back. Whether you like to walk, run, bike, or adventure solo with your favorite four-legged companion – the Riverfront district has something for you. A morning hike at Norm's Island along the Yellowstone River is a great place to start your day surrounded by the beauty and sounds of nature. This is an excellent area for dogs (leash-free is ok!) and bikes. After a morning enjoying the great outdoors, head on over to Yellowstone Cellars and Winery for a bite to eat and a glass of wine with live music Friday and Saturday evenings from 7-9pm. End your day over by Josephine Crossing with a treat at Sweet Haven (the Cryogenic Freeze all-natural energy drink and Montana Milkshake are worth a try).
Coffee & Community on the South Side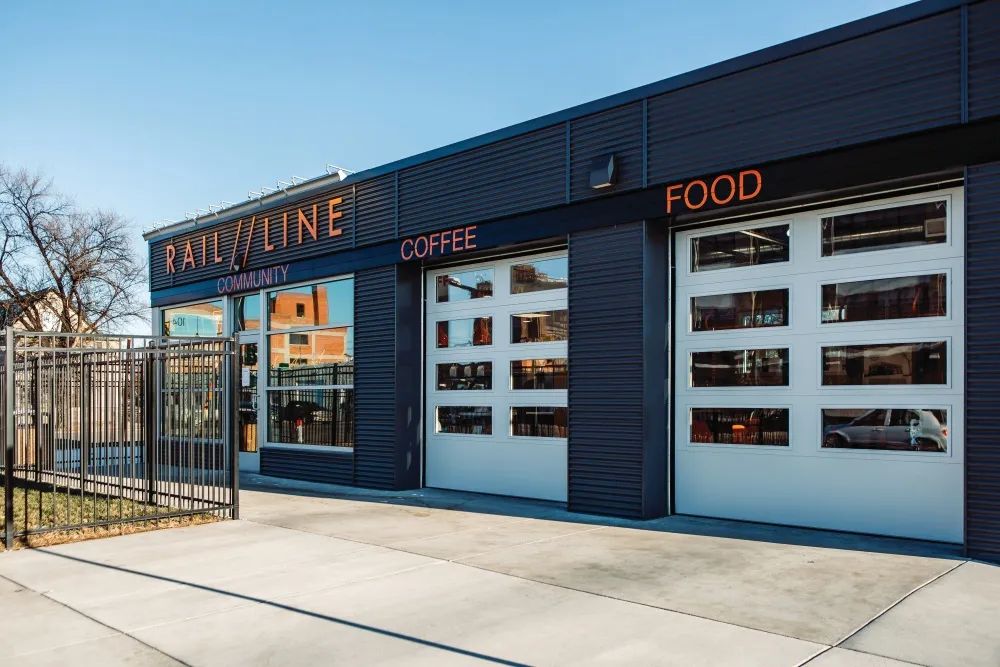 Rail-Line Coffee House
Pick up your morning cup of joe from Rail-Line Coffee House – their incredible team of apprentice baristas are working to transform their lives and the South Side, one cup of coffee at a time. Then head on over to the Billings Skate Park to try your hand at the street obstacles and bowls, or check out the Underground Culture Krew's unique graffiti art. Make The Fieldhouse your next stop for a tasty, locally-sourced lunch sourced.
Seasonal Suggestion:
May – October make time to check out what some refer to as Billings' best-kept secret and add in a stroll through Dan Walt Community Gardens.
Having Fun on the West End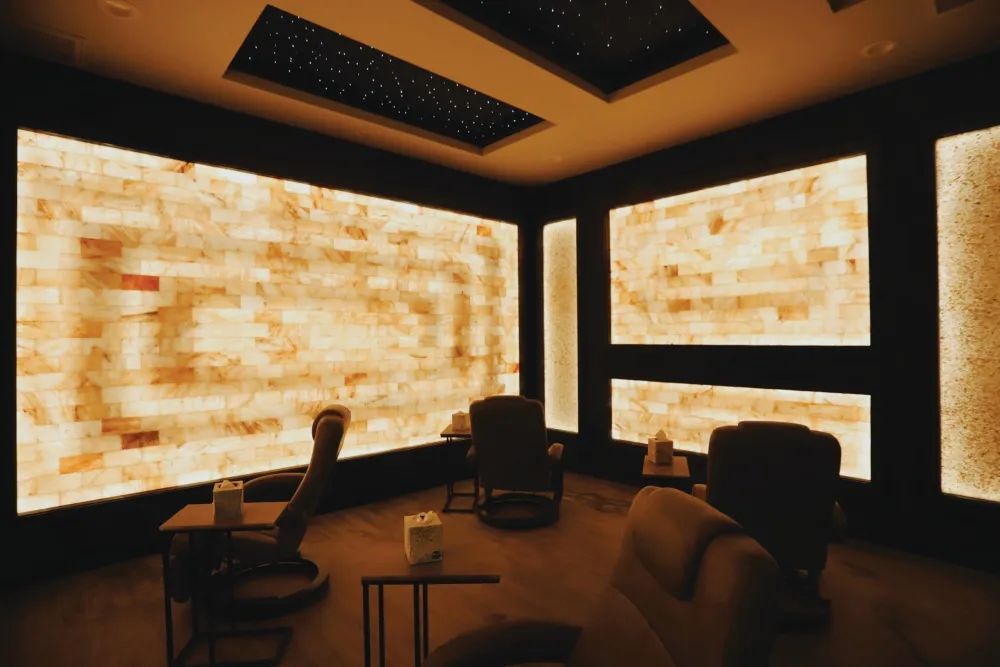 Photo courtesy of Onyx Wellness
Whether you want it fast-paced or more relaxed, a day on the West End is sure to be fun-filled! Try a yoga class at Limber Tree and then head over to Onyx Wellness for a massage or relax in the salt room for a relaxing start. Next, check out Commons 1882 for lunch and Rims for a cocktail. Then, just next door, be sure to pop into Simply Local Marketplace to see some of the incredible offerings from artists in our community and around the state.
Mix it up:
Looking for a little more adventure and less relaxation, hit up Back 9 Lounge for some indoor golfing excitement. Then, make a visit to Scheels and take a ride on their giant indoor Ferris wheel or bring your fishing pole to catch some fish in the pond behind the store.
Life in the Heights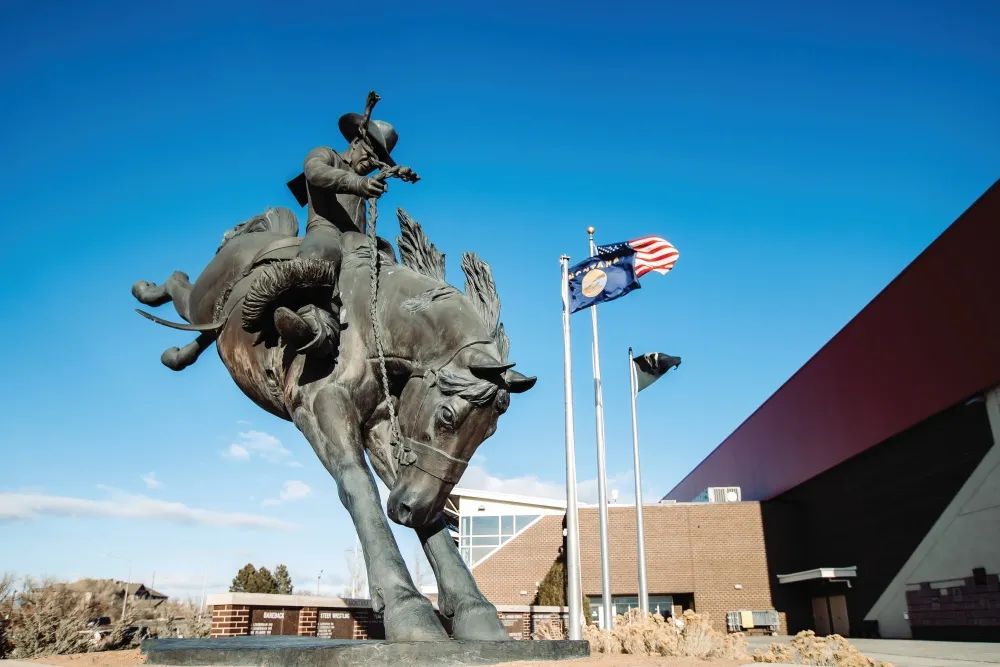 MetraPark
Grab a Coffee at Classy 'N' Sassy and head on over to play at the park at Lake Elmo. When lunch rolls around, Pizza Ranch is a local favorite, and the arcade games inside the Heights location make it an extra fun place to be. Walk off that food at Two Moon Park or check out the current events at MetraPark (MetraPark) before heading for a nice dinner at The Vig Alehouse & Casino.
Worth the Drive:
A Shepherd Race Track/Big Sky Speedway trip is a guaranteed good time. Check out their calendar of events here: Big Sky Speedway. The season starts in May.
Start your day in Laurel with some homemade goodness at Red Rooster Kitchen. After a delicious brunch, head on over to The Vue and Brew movie theatre, where you will find comfy seats, great prices, and a nostalgic, small-town atmosphere. Laurel locals will tell you that Fowl Play Bar & Casino is a must-eat and the perfect go-to spot for lunch. Next, stop into Laurel's Main Street Perk, an homage to Friends' Central Perk, for an afternoon coffee (and candy fix) before heading over to Lion's Park (aka South Pond) for a walk on the newly paved trail. **End your evening at the Yogurt Shop with some delicious homemade soup and a salad from their salad bar with a generous helping of frozen yogurt for dessert.
Additional Suggestion:
Feeling Crafty? Schedule a DIY project or do some shopping at The Front Porch.
**The Yogurt Shop is temporarily closed due to a fire on January 22, follow their Facebook page for updates on its reopening.
Originally printed in the March 2022 issue of Simply Local Magazine
Never miss an issue, check out SLM's digital editions here!