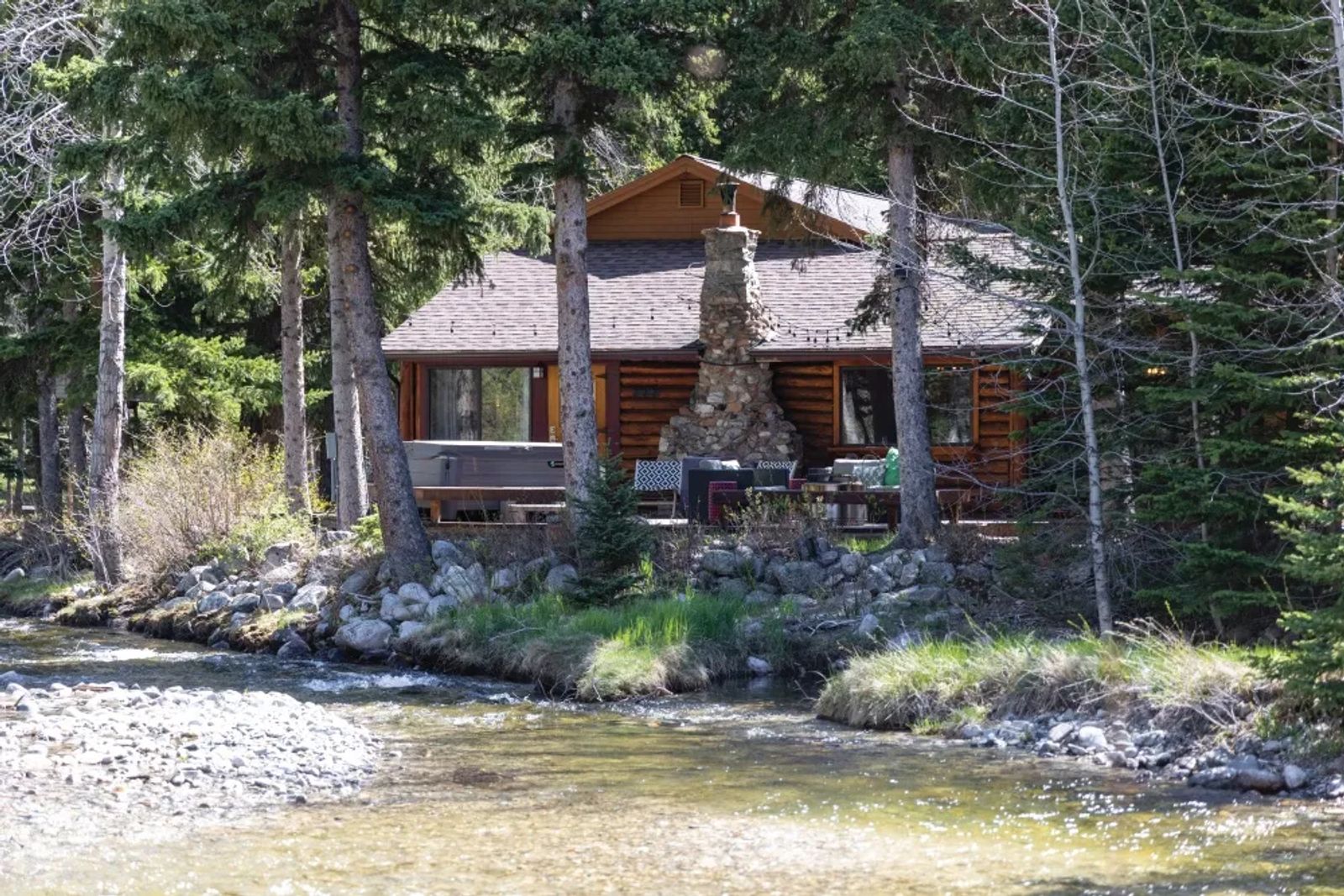 Cabin on the Creek: AKA "Cabinen"
July 2021
by carolee mcCall smith | photos by nathan satran
My husband, Chris, loves the outdoors. But when he picked me, he didn't pick an outdoorsy woman. This girl needs a bug-free (or reduced) zone and indoor plumbing. A few years back my sister-in-law, Erin, and I were talking about how much we'd both love to have a cabin (you know, a bug-free zone with indoor plumbing). We dreamed about what our ideal place would be: we'd buy it together so as to ease the cost burden, not too far away so we'd be able to use it often, near some sort of water, and with enough room that both of our families could be there together so it could be a gathering place. That's a tall order. 
When it comes to things like this, I often enjoy a little daydream about it, think to myself how nice that would be, and then move on. But that is not how Erin works. She thinks about it, and then she gets it done. So it wasn't long before Erin and my brother, Greg, were calling Chris and I, inviting us to Red Lodge to look at cabins for sale. We went through a few. They were nice. They had character and charm. But none of them were quite right. 
A few weeks later, Erin called me. She'd had a dream the night before. Her vision of our future cabin was clear in her head. It was right on Rock Creek; she was going to find it. And she did. The cabin was situated a few miles south of Red Lodge with a big, wrap around deck that sat just on the edge of Rock Creek. Inside lived a sweet woman who was selling to move to Billings so she could be closer to her family. She told us we were to call her Granny. And so we did, and still do today.
The cabin was built in the late 1940s or early 1950s. Originally intended for summer use only, it was a small structure with a single bedroom and bathroom. Granny lived there for 30 years, first with her husband and then alone with her dogs after he passed away. Since its inception, the cabin has had two large expansions, a bump out to make room for a larger kitchen, and a new wing built in the '90s that includes a living room, bathroom, and two additional bedrooms. 
Making it Our Own
In making the cabin our own, we decided a fresh coat of paint was in order to brighten the interior and update some of the'90s style and colors.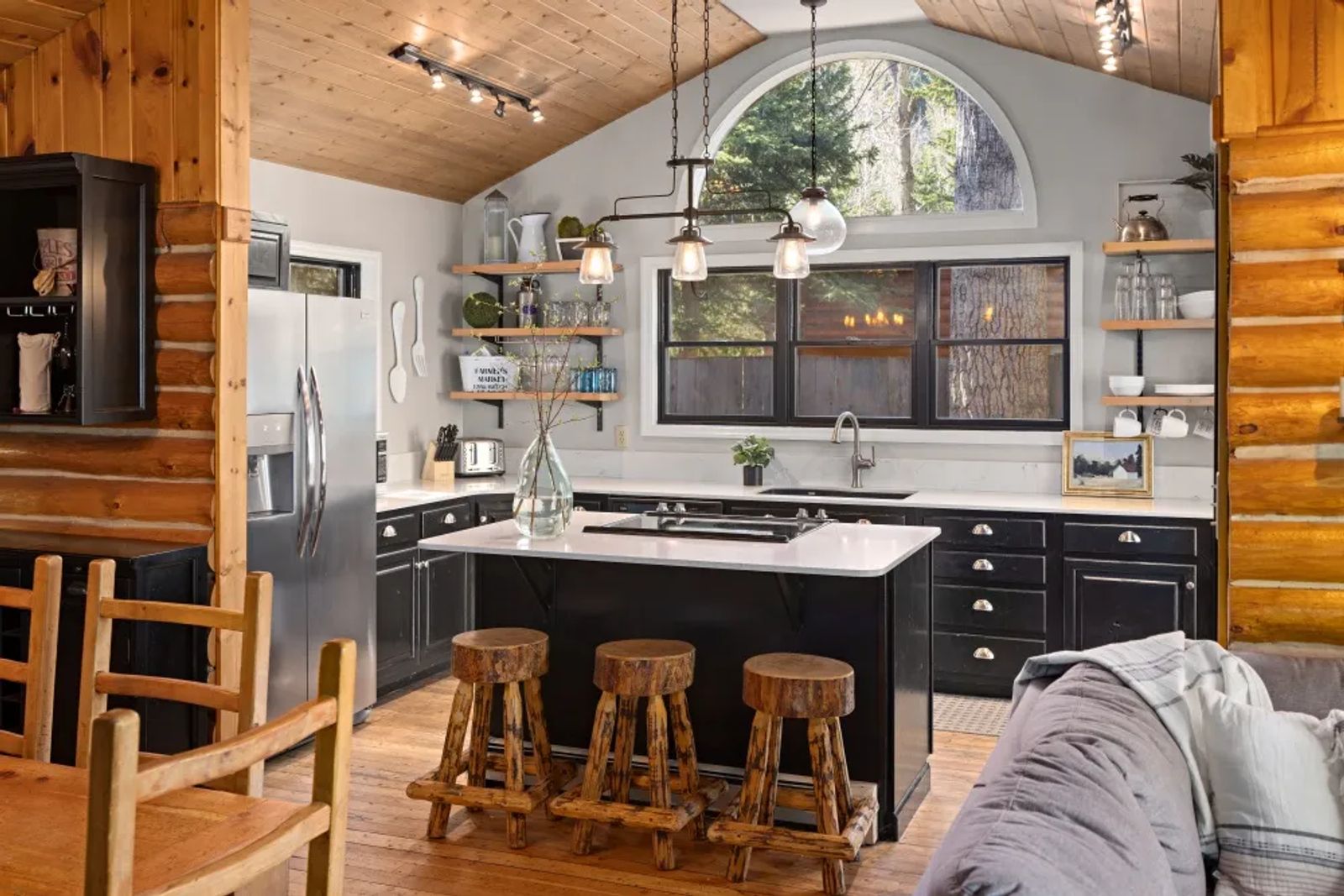 We took down the upper cabinets in the kitchen and added some open shelving to create an airy feel. We replaced the beige laminate countertops with white quartz to reflect more light as the surrounding trees already block quite a bit natural light. We contrasted the white of the countertops by painting the lower cabinets black and echoed the black accents on the windows throughout the cabin. Biscuit appliances were swapped out for stainless steel.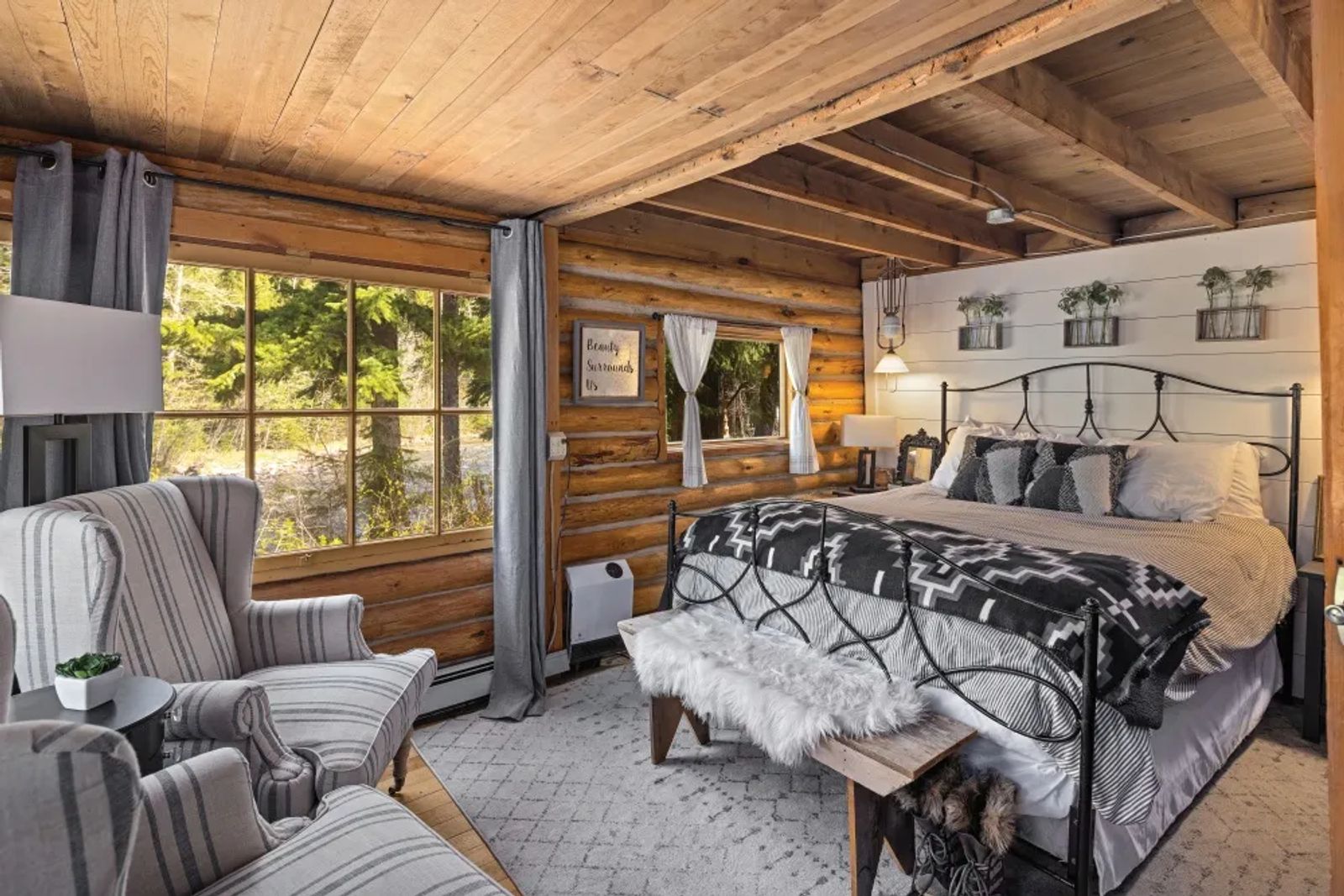 We added a shiplap wall to the original bedroom, again to reflect more light and brighten the space.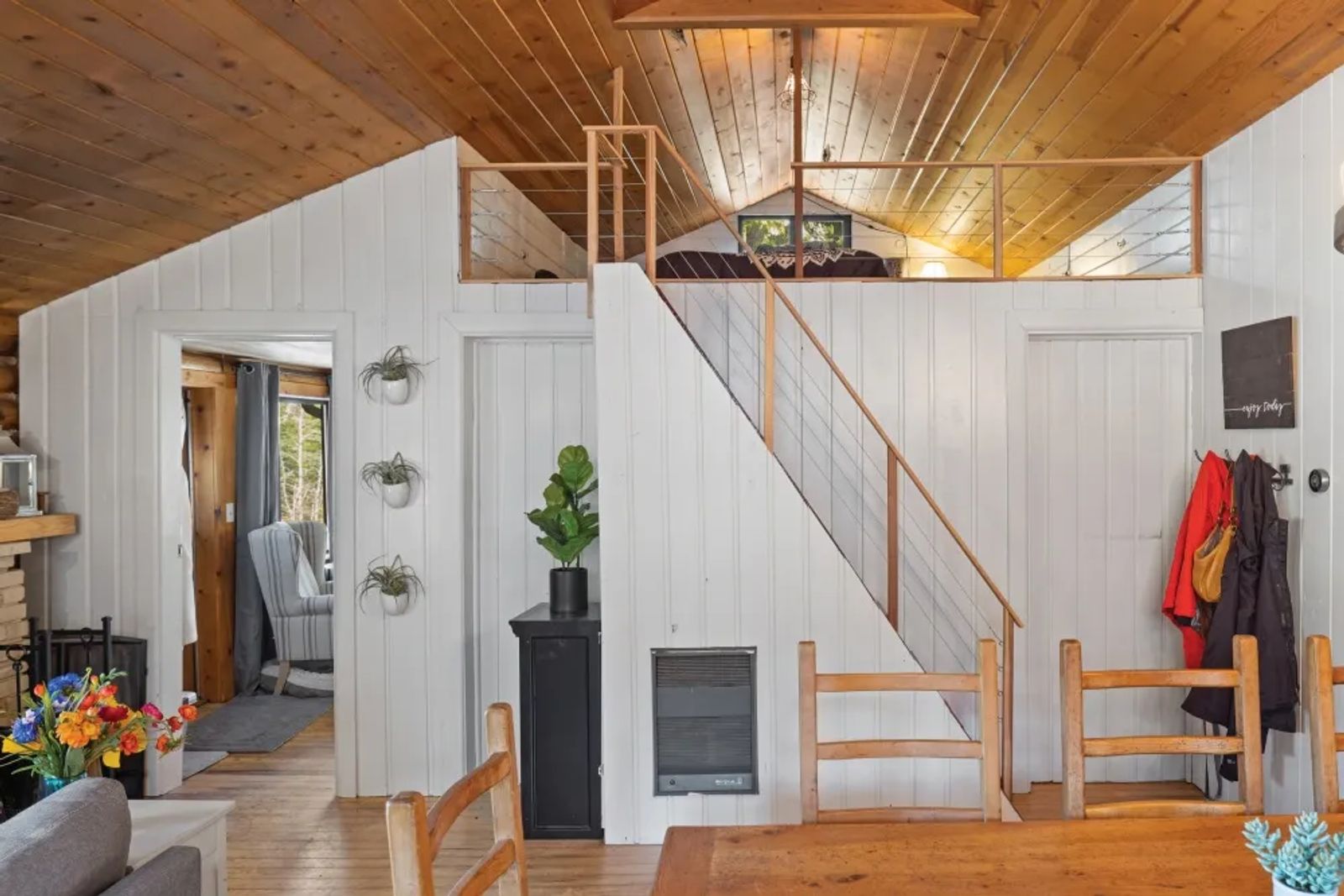 We painted the wood paneling along the back wall white. We wanted to keep the cabin feel of lots of wood while brightening the room, as it doesn't have a lot of natural light.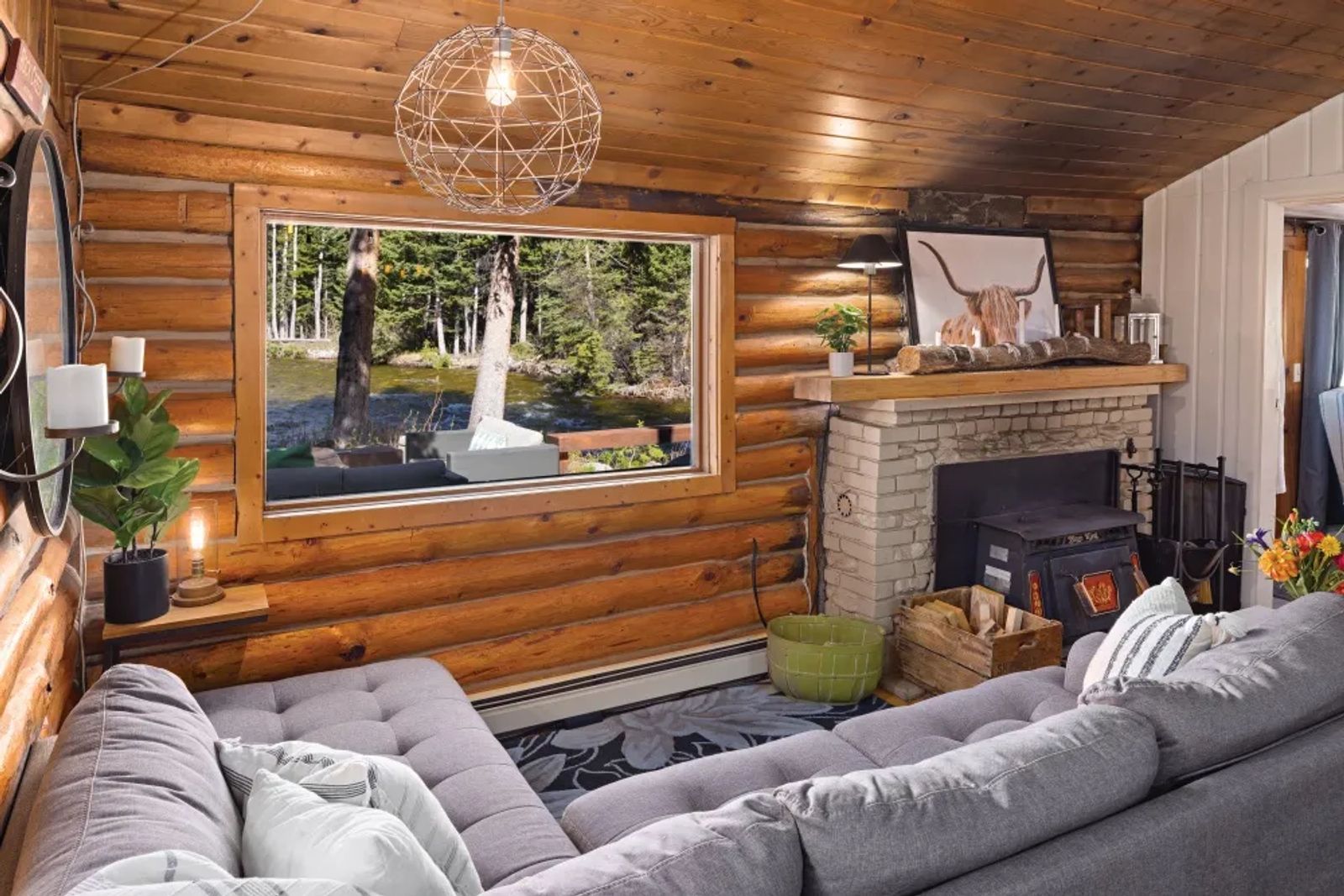 This is my favorite place to sit and read the morning away with a cup of coffee in my hand.
Conversation to Completion
What started out as a simple conversation about what fun it would be to have a cabin has become a reality. Each weekend my kids ask if we're going to the "cabinen." Their favorite thing to do once we're there is to throw rocks into the water because what kid doesn't love throwing rocks?! And as I hear them laugh with each splash, I am so thankful to be in the great outdoors…with a bug-free zone and indoor plumbing, of course.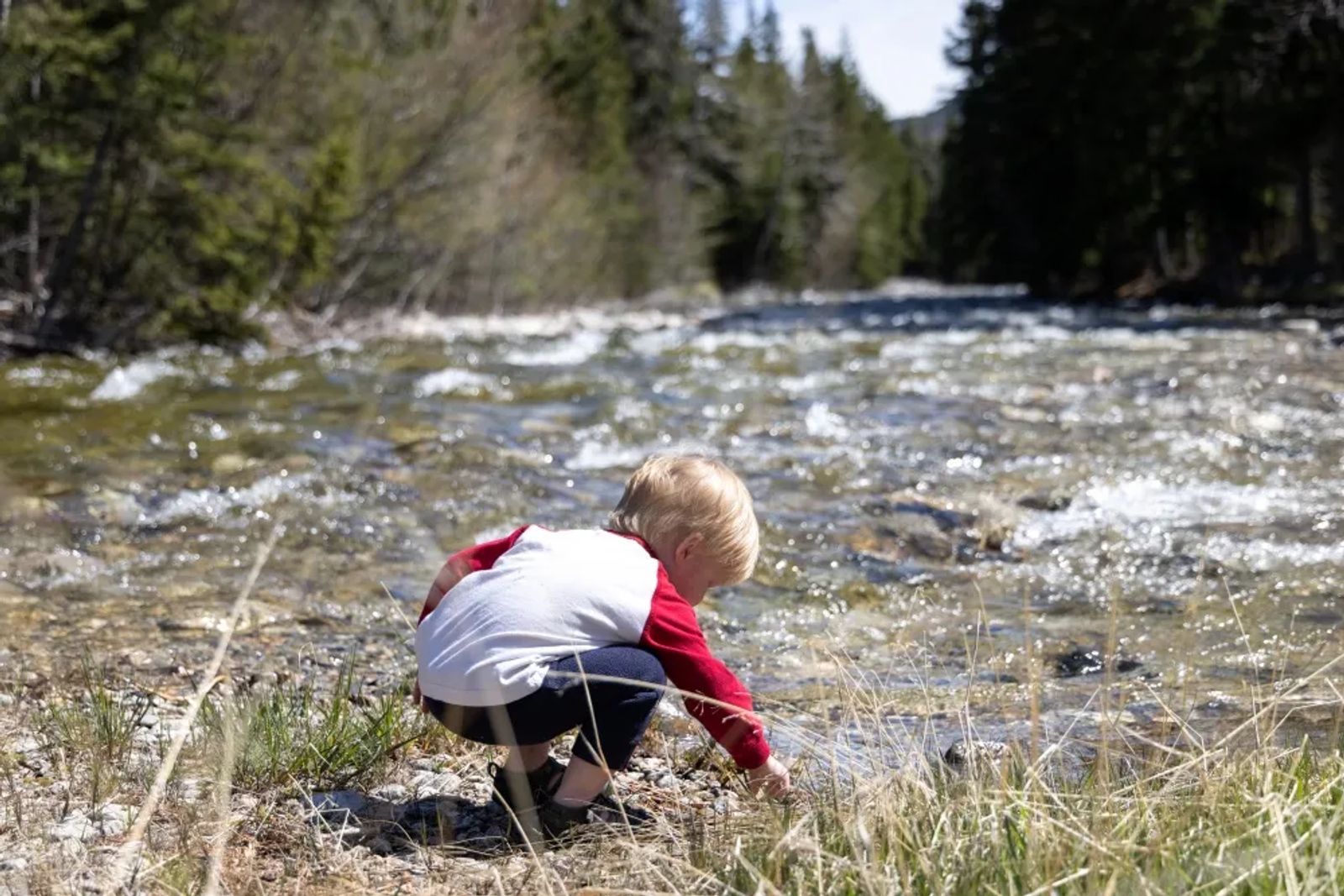 Originally printed in the July 2021 issue of Simply Local Magazine
Never miss an issue, check out SLM's digital editions here!