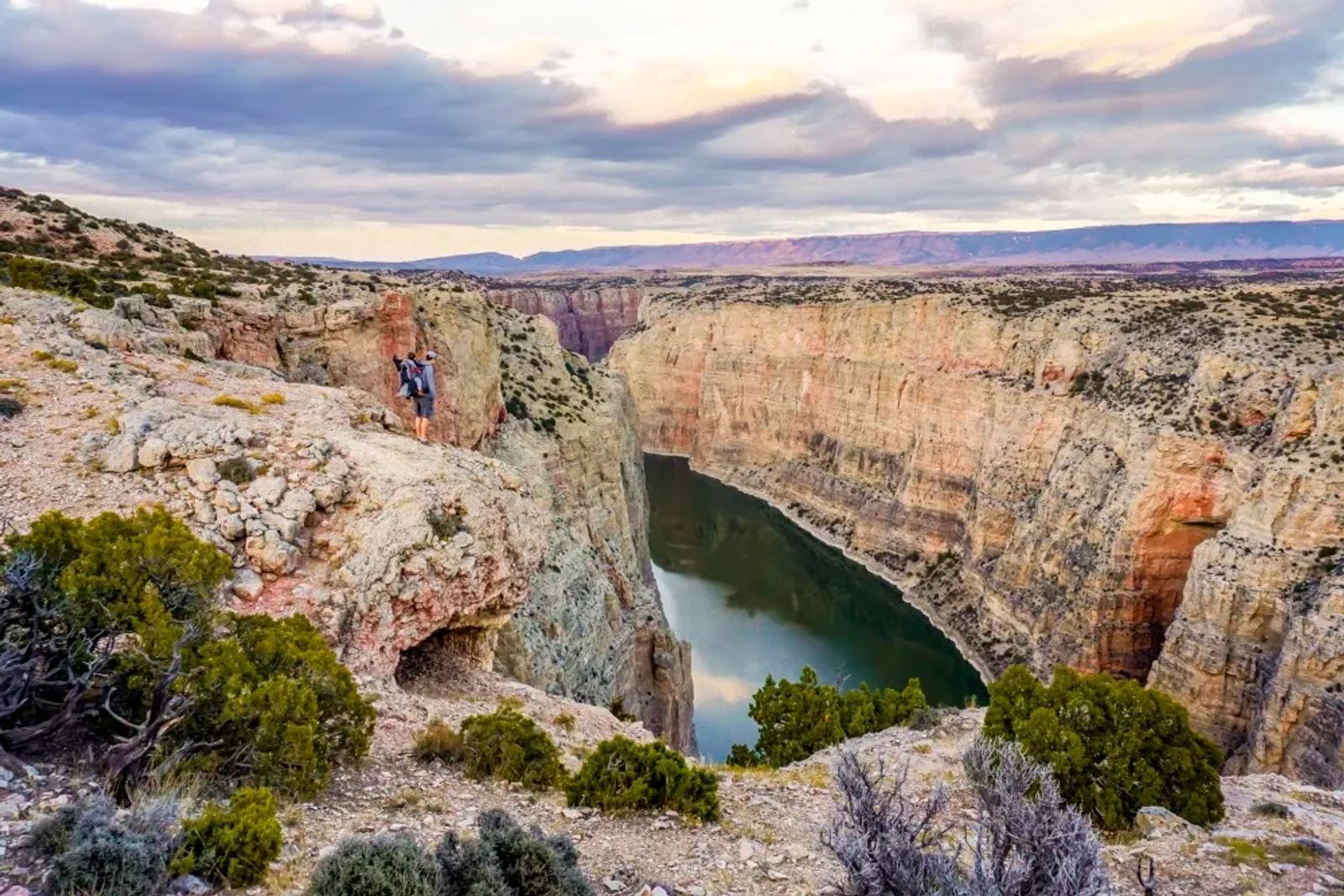 Simply Local Travel Series: Natural Wonders
July 2021
article & photos by jamie blotske
Bighorn Canyon
Considered the Grand Canyon of Montana, the Bighorn Canyon is a must for your summer adventures list. The sights from above by foot and from below by boat are equally breathtaking. The views are overwhelmingly beautiful and will have you repeatedly picking your jaw up off the ground.
While boating in the canyon is a popular activity for visitors, the hiking trails mustn't be overlooked! The Bighorn Canyon is divided into two sections known as the North and South District. The North District is found in Fort Smith, Montana, and has three hiking trails. This is also where you will find the impressive Yellowtail Dam, which you can view through a large window in the visitor center. The drive from Billings is an easy hour and a half. The South District is near Lovell, Wyoming, and the drive from Billings is approximately 2 hours long. This district features 12 hiking trails, ranging from .26 to 4 miles long.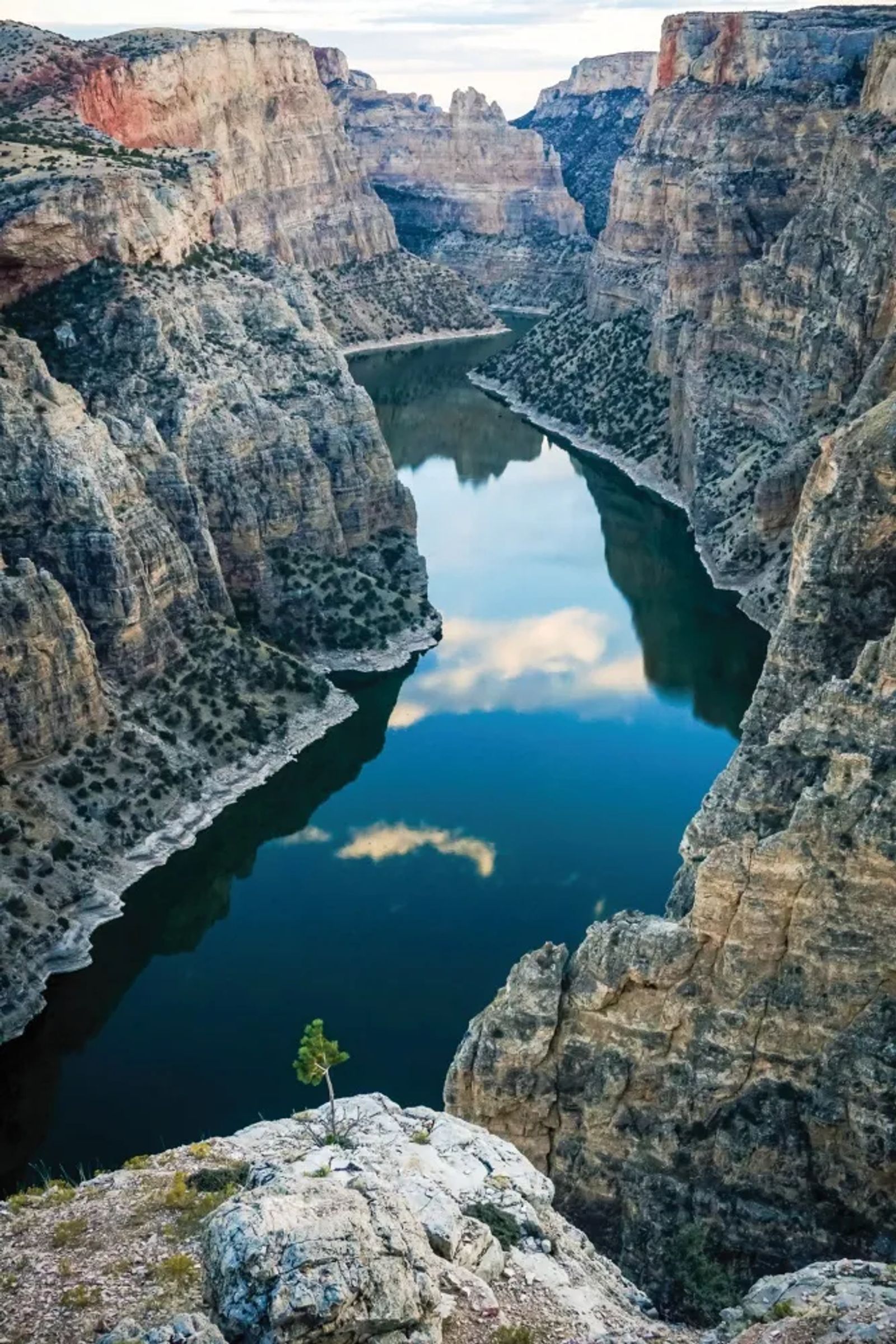 photo by Jamie Blotske
Our two favorite hiking trails (found in the south district) are Sullivan's Knob and Ranger's Delight. Both are less than a mile long with little to no elevation gain, making them ideal if hiking with small children. And the views, OH the views! I don't think there is a more accessible trail out there that leads to such spectacular sights! Peering over the canyon's edge is almost an out-of-body experience. It's as if you have stepped right into a painting, one you'd likely find at a luxurious spa or high-end cabin retreat. This close-up encounter is slightly terrifying but also incredibly calming, peaceful, and humbling. Moments like these remind us to be thankful. Life is too short and too beautiful – get out there and see for yourself!
Natural Bridge Falls
Is there anything more powerful and impactful than a thunderous waterfall? Maybe, but regardless, a waterfall has a mesmerizing presence and easily grabs the attention of anyone in its vicinity. Montana boasts several of these show-stoppers, and there is one in particular not too far from the Magic City.
The Natural Bridge Falls and Picnic Area's short drive from Billings is located near McLeod, Montana, about 25 miles southwest of Big Timber. This recreation site makes for a perfect day trip. Pack a picnic, a frisbee, and your camera. A fairly open field just beyond the parking lot hosts a few picnic tables but also has plenty of space to spread out a blanket if that's more your style; but before breaking out the turkey sandwiches, follow the paved trail that leads to several observation points. Please be aware that while there is a railing at the actual lookout spots, there is no railing along the trail, and this can be a stressor for families with small children. I recommend carrying them in a backpack or holding their hand while moving from one point to the next.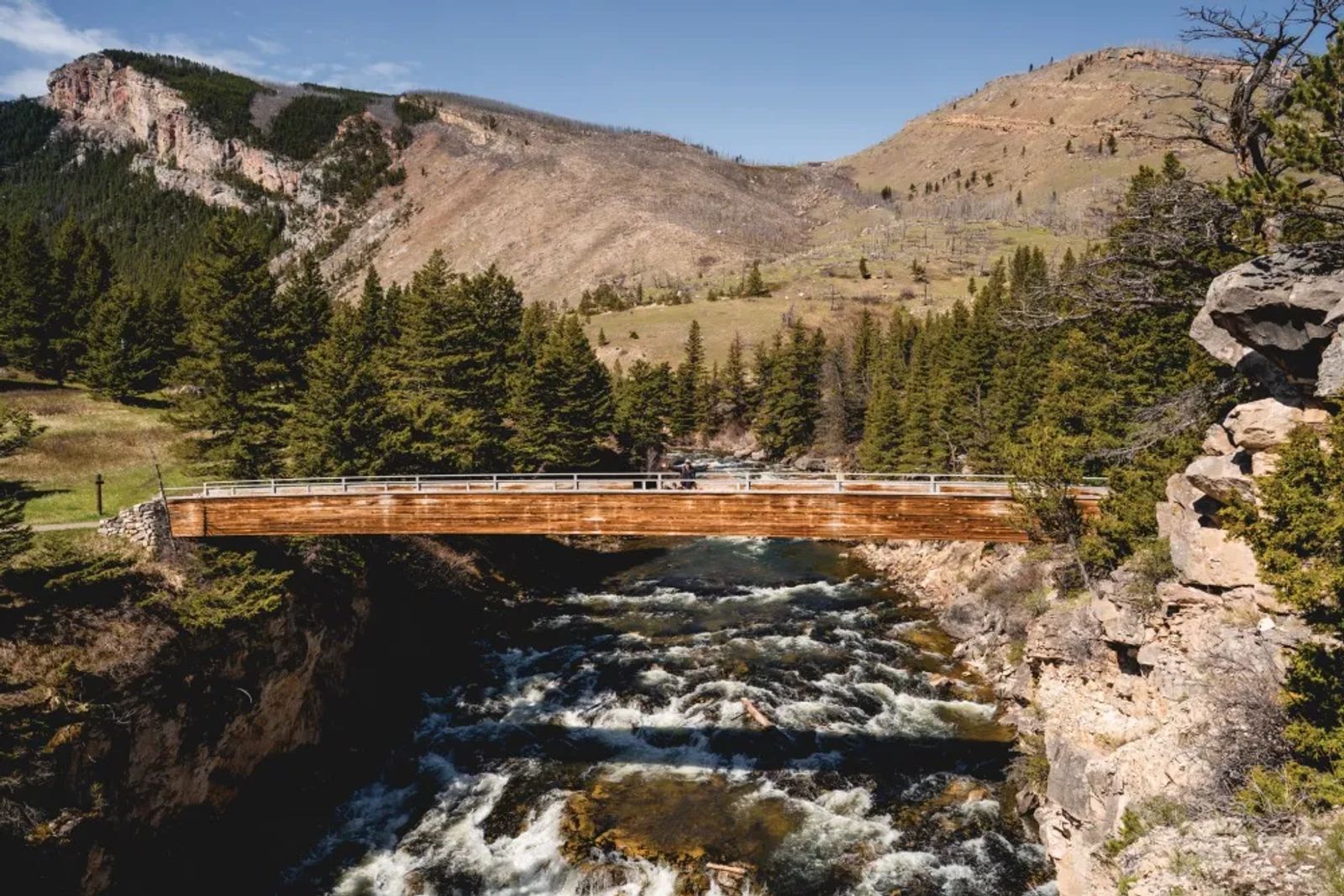 photo by Jamie Blotske
Headed in the opposite direction, the paved path leads to a long, wooden bridge. Beyond the bridge is a continued dirt trail, and for the extra adventurous, you can hike your way down to the waterfall to bask in its gargantuan glory. As you draw close to hear its roaring rumble, to feel it splash upon your face, and to breathe in its cool, refreshing mist, it feels as though time stands still and you are held hostage to its wonder. Don't forget to bring a camera. Life's moments are best captured with our minds and hearts, but it's nice to have them on film, too.
Buffalo Bill State Park
Mixing natural beauty with manmade power, Buffalo Bill State Park in Cody, Wyoming, is worth the 2-hour drive from Billings. The Park consists of 9,000 acres of water recreation and 3,000 acres of parkland. The towering Rocky Mountain Absaroka Range gracefully surrounds Buffalo Bill Reservoir. The water is a beautiful blend of blue, green, and turquoise. If it weren't for the snowcapped peaks in the background, you'd swear you were on the shoreline of a Hawaiian island.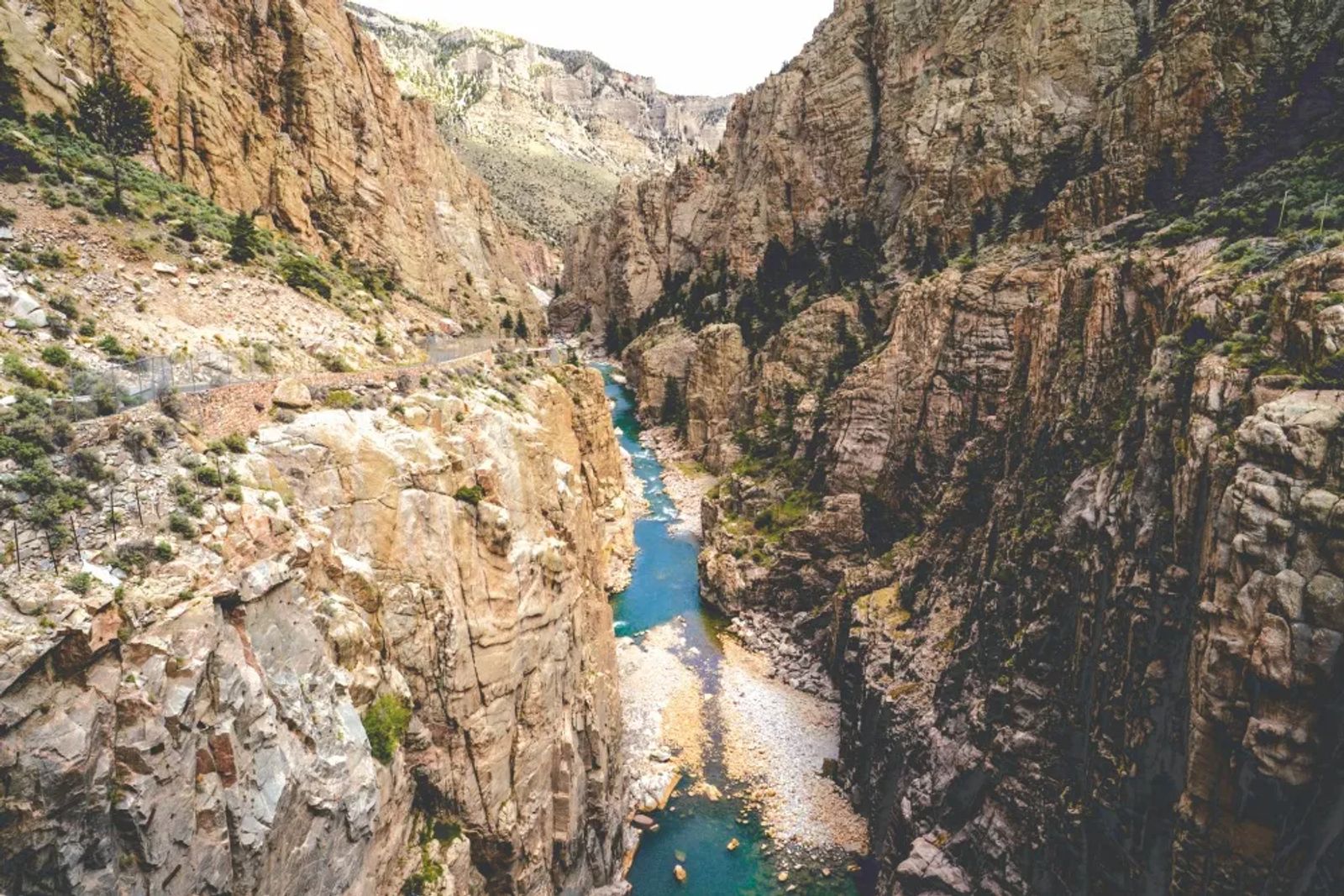 photo by Jamie Blotske
Boating and Fishing are popular activities at Buffalo Bill Lake. The favorites among fishers are rainbow, cutthroat, trout, and lake trout; however, you can snag a big ol' walleye, as well! The Park isn't known for its hiking trails, but there is one across the lake. Don't forget to carry bear spray if you decide to tackle it. Geocaching, hunting, and wildlife viewing are also among the list of activities within this state park. And last but certainly not least, be sure to stop by the Buffalo Bill Dam & Visitor Center. The building of the dam began in 1905 and, when completed in 1910, was the tallest concrete dam in the world! The visitor center is full of fascinating history and educational exhibits.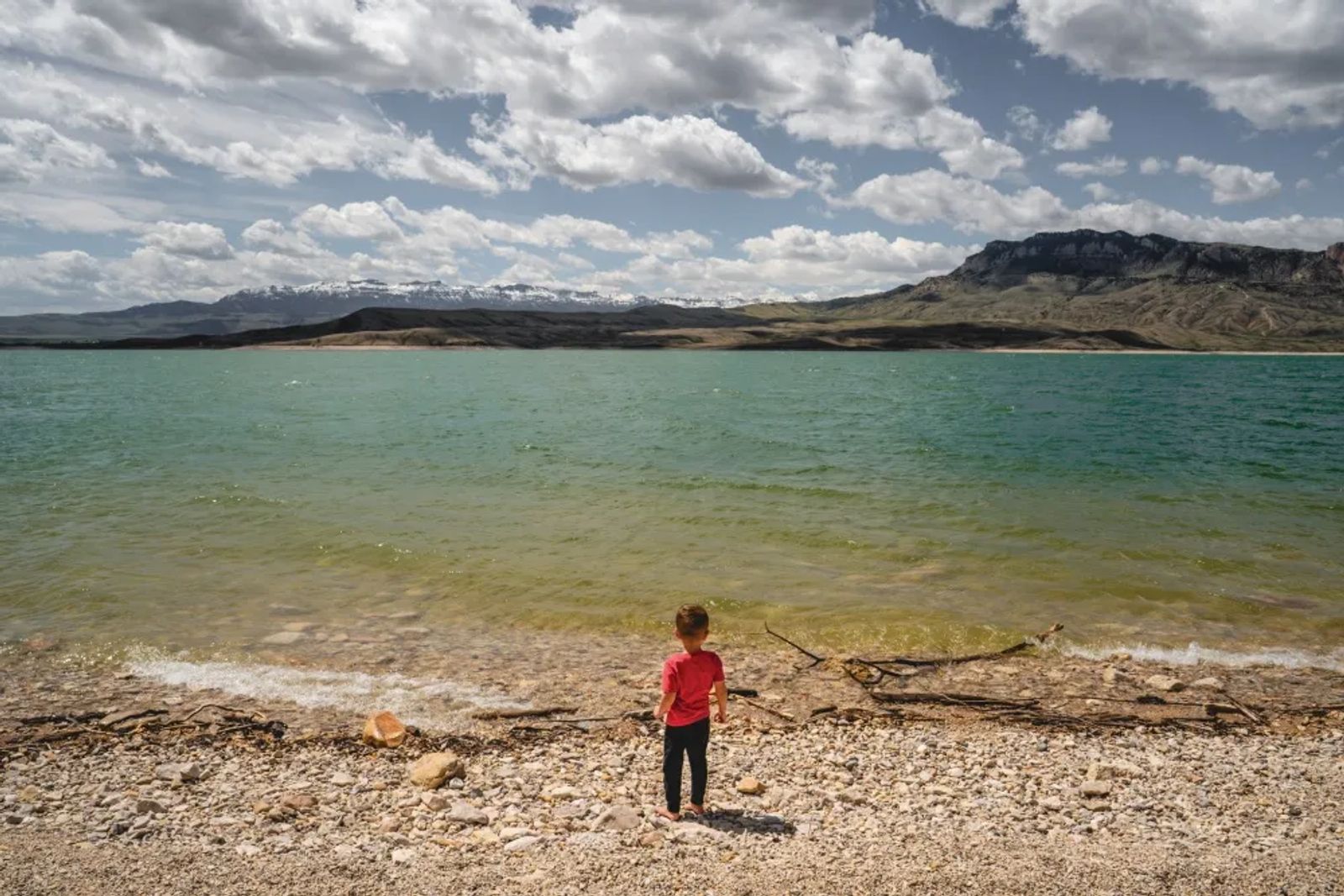 photo by Jamie Blotske
Cody, Wyoming, is an excellent pick for a summer escape. There is so much to do and see in the area! While Buffalo Bill State Park is a must, don't miss out on all that Cody has to offer! Be sure to check out the Buffalo Bill Center of the West, Old Trail Town, the Cody Trolley Tour, the infamous Cody rodeo, Red Canyon Wild Mustangs Tour, and the historic Irma Hotel & Restaurant, just to name a few. It's easy to see why this vacation hotspot has been coined "The Great American Adventure."
Originally printed in the July 2021 issue of Simply Local Magazine
Never miss an issue, check out SLM's digital editions here!