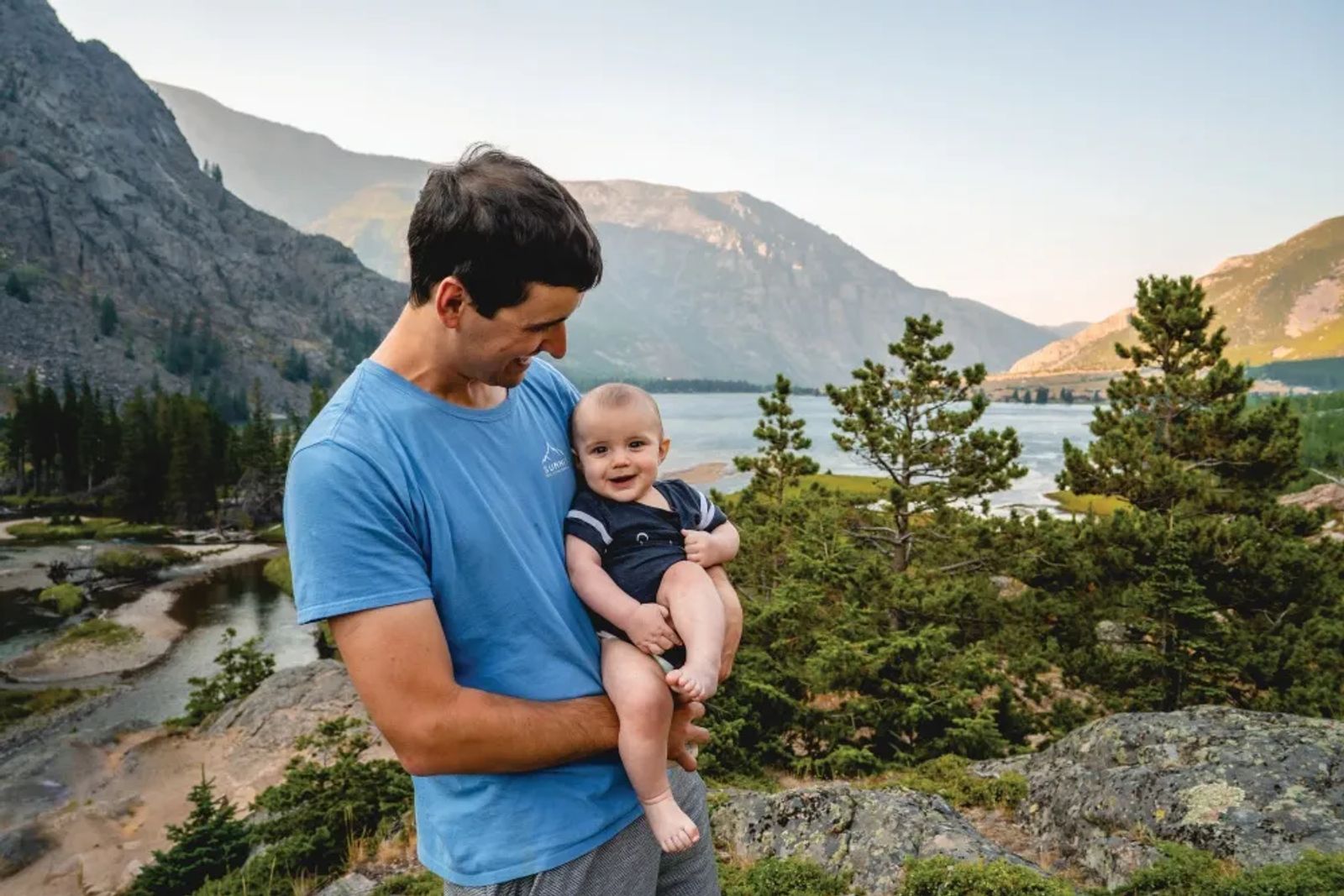 Top 3 Mountain Hikes With Kids
July 2021
article & photos by jamie blotske
There's hiking, and then there's hiking with kids. For those of you that have done the latter, you know what I mean when I say, "OOFTA!" My husband and I have often commented on how much easier it was to hike before kids and how we'd like to go back in time to slap our childless selves with a, "Suck it up, buttercup! This ain't nothing compared to what lies ahead!" Not only did our backpacks get heavier with little ones in tow, but our mental capacity, emotional stamina, and physical strength also took a hit.
And with that, I bet you can't wait to take to the trailheads this summer! Hang with me; I'm about to deliver the good news!
As I said, there is hiking, and then there's hiking with kids. If you have done the latter, you know what I mean when I say, "It. Is. The. BEST!" While hikes with tykes require more work, strength, and determination, the reward outweighs it all! As you make that final ascent over the mountain's ridge and feast your eyes upon the deep blue alpine lake nestled in the valley below, you can't help but feel accomplished. At this moment, you have given your child a beautiful gift: the discovery of God's glorious creation, as never seen before. To see life through a child's eye is to see it with a fresh perspective. In a world full of technology and screens, an outdoor adventure is not only fun for the family; it's essential. Insert inspirational quote here: "Your kids won't remember their best day of television."
July and August are (in my opinion) the best time of year to mountain hike. For the most part, the snow has melted, and the longer days make for more time to picnic and play at your final destination. I do need to add that while these are "kid-friendly" hikes, it does NOT mean they are easy-breezy. There is elevation gain, weather/environment elements to consider, and nowhere to refill a water bottle or use a toilet. To successfully take your family on these trails, you need to be in decent physical shape, pack appropriately, and know how to use a leaf when need be (catch my drift?). I will include an itemized packing list and some recommended hikes to take in the Billings area to help build up your lung capacity.
Mystic Lake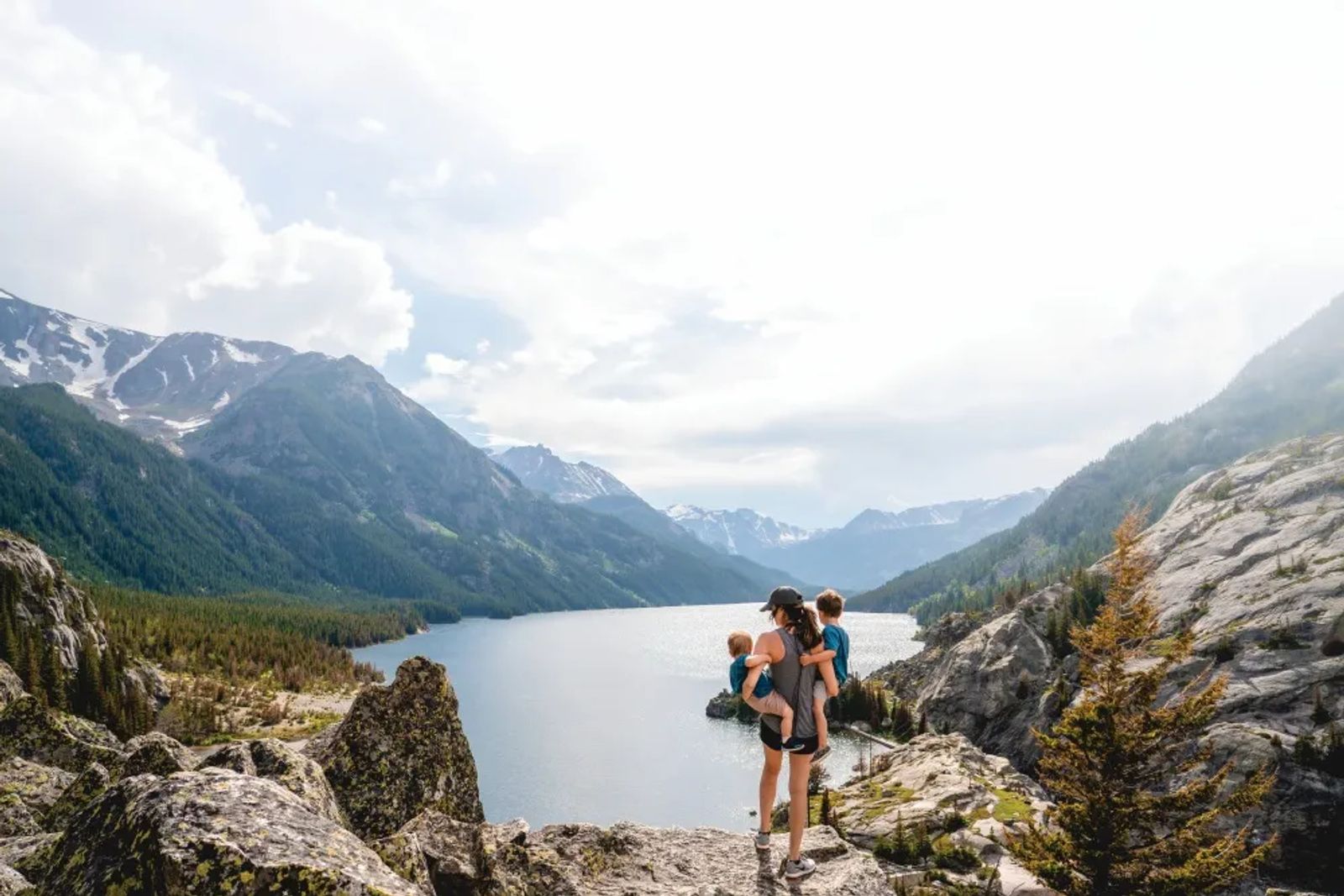 Mystic Lake
Headed towards Fishtail, Montana, the drive from Billings to the Mystic Lake trailhead is 2 hours long. Once on the trail, the round-trip trek is just shy of 6 miles with a little over 1,300 feet in elevation gain. It is not for the faint of heart, but it is worth every ounce of strenuous effort!
We love this trail for its vast amount of variety. From the forest of lodge pine and aspen trees to the switchback boulder field to the hydroelectric plant at the base and dam at the top, Mystic keeps your eyes wandering. The cherry on top is the view near the trail's end, just before descending to the lake's shoreline. It is breathtaking, awe-inspiring, and Instagram-worthy, to say the least. We also like this hike for kids because it's heavily trafficked (extra sets of eyes, ears, and helping hands, if need be), is relatively short, and is great for fishing, picnicking, and swimming. There are several great pull-off spots along the way for water or snack breaks. Do note that once you hit the rock field, there is no protection from the sun. If hiking during the middle of the day, this can be brutal. Try to time your hike to Mystic either early in the morning or late in the afternoon.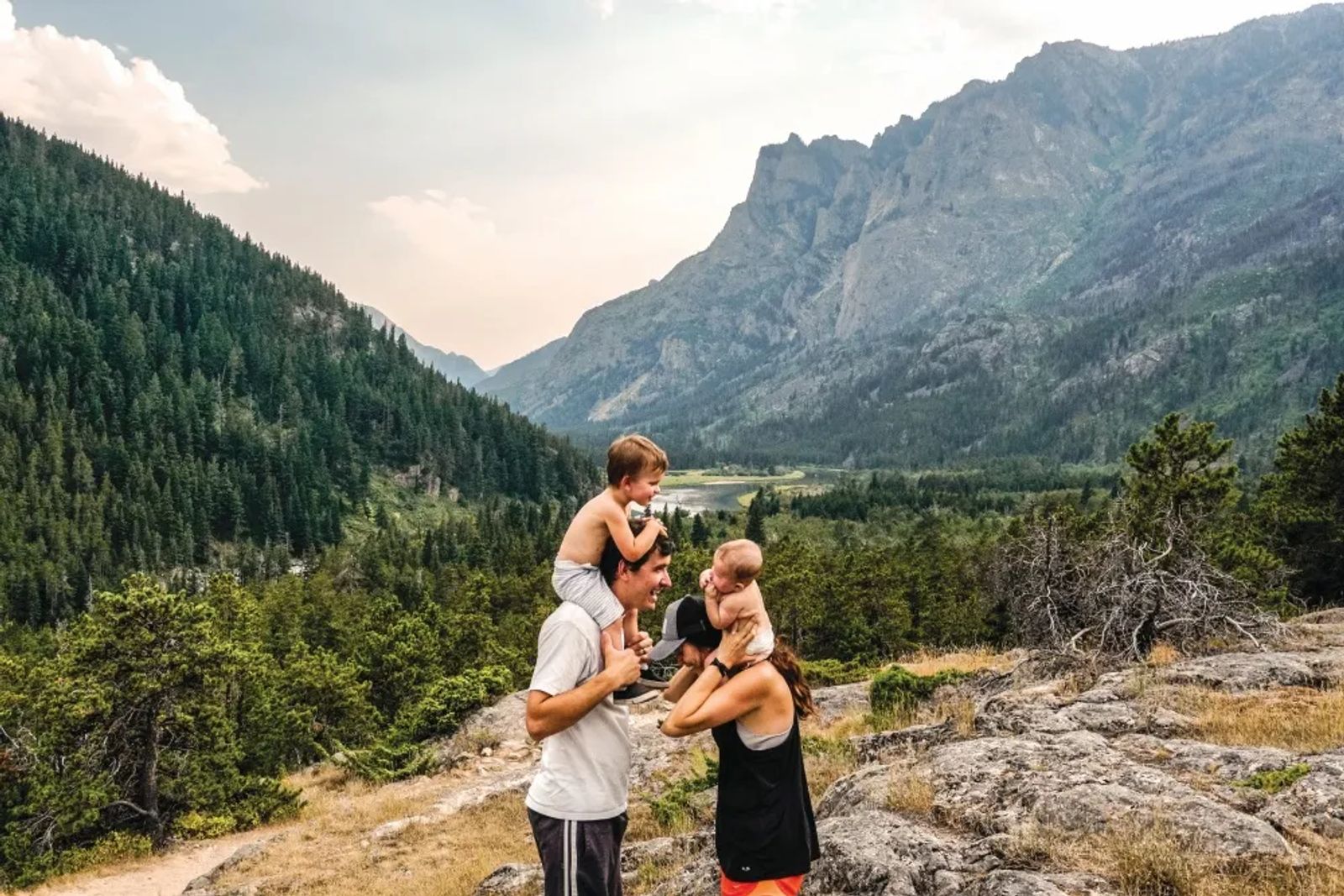 Sioux Charley Lake
Another hike with a dramatic view of a mountain lake, the trailhead to Sioux Charley, is nearby Woodbine Campground. The drive from Billings is roughly an hour and a half. Making your way to Nye, Montana, the trailhead parking lot is found just beyond the Stillwater Mine. Sioux Charley is 6.5 miles round-trip with an elevation gain of 930 feet.
This trail has always been a go-to for us, primarily because our kids (ages 3 and 5) can hike the majority of it on their own! With such a slight elevation gain over a span of 3 miles, Sioux Charley is very doable for those little legs in your life. We carry or hold hands with the kids during the stretch of trail that runs alongside the Stillwater River. The river can be roaring and is always extremely fast. Please be aware!
Confession: we do not hike all the way to the lake. We find a spot with an incredible view, eat lunch, take a few pictures, and call it a day. Once back to our car, we often head over to Woodbine to make the quick trip up to see the waterfall, followed by a dip in the river near the campsites. There is a lot to do in the area, so we love Sioux Charley for kids!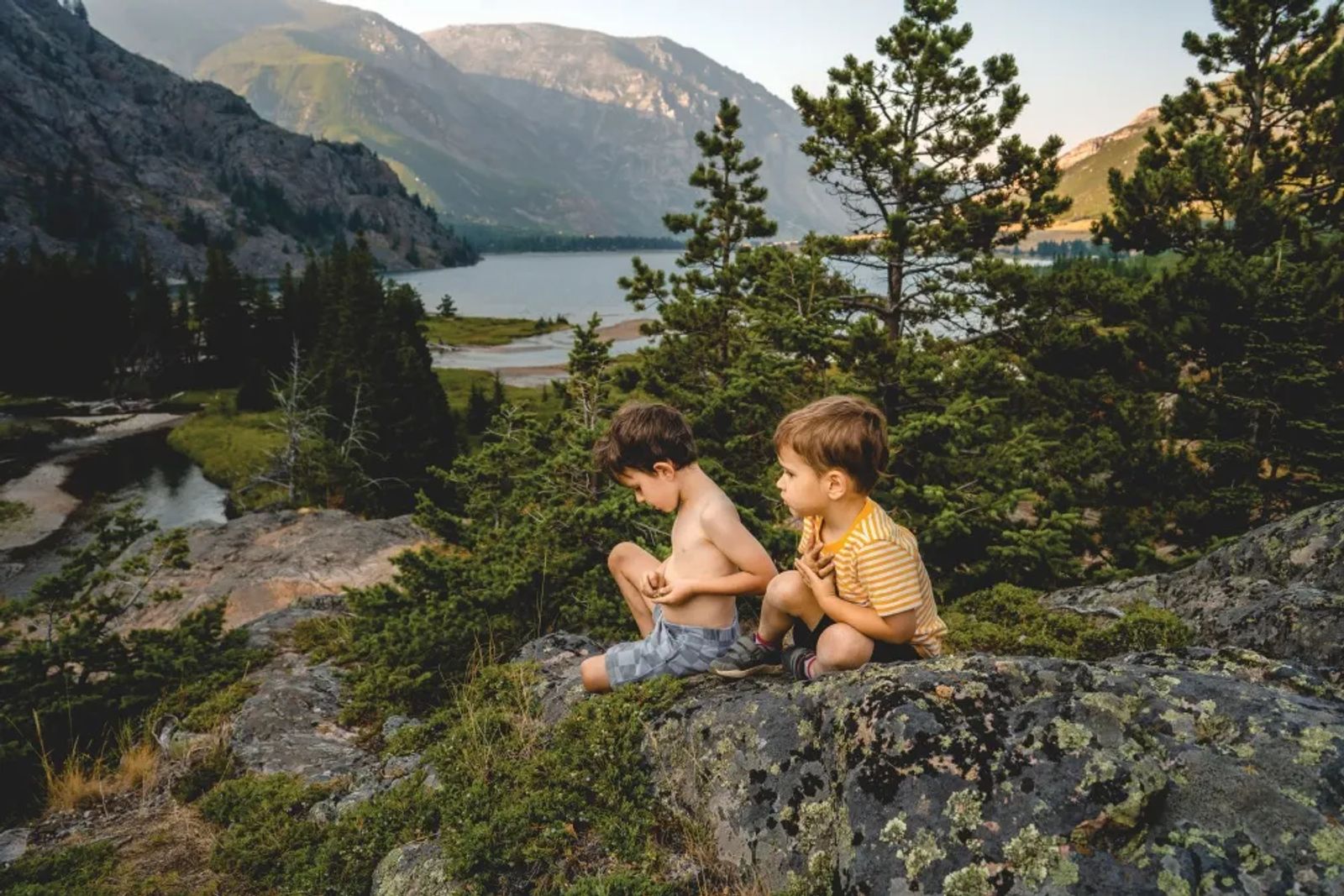 Elk Lake
Found along the East Rosebud Trail, Elk Lake is a summer hot spot for our family! The start of the trailhead is right next to East Rosebud Lake, which is located near Roscoe, Montana. The drive from Billings is a little less than 2 hours long. The round-trip hike to Elk Lake is 6.7 miles with an elevation gain of 775 feet, making it the longest hike of the three with the least amount of elevation gain.
This is another trail that kids can attempt to do on their own. It gets long, especially on the way out when you're pushing the 7-mile marker. The thing we love most about Elk Lake is the gorgeous scenery. Most of the hike runs parallel to East Rosebud Creek, and there is a massive waterfall to be found along the way. At any point in the hike, you can turn around to take in the sweeping views of East Rosebud Lake and the mountains that surround it. The canyon walls, greenery, and jagged mountain peaks also contribute to the unique beauty this trail has to offer! Once at Elk Lake, we have always found it incredibly refreshing to soak ankle deep in the shallow water along the shoreline. There is plenty of space to set up camp for a picnic and an afternoon nap. Our kids love to run, splash, and skip rocks. I'm guessing yours will, too.
Packing List:
Bear Spray
Bug Spray
Sunscreen
Baby Wipes (whether or not you have a kid in diapers, these are GREAT for any mess)
Ziplock bags (to pack out garbage)
Raincoats (I can't tell you how many times we have encountered an unexpected rain storm!)
Water. A lot of water
Plenty of snacks (granola bars, trail mix, dried fruit, etc.)
First Aid kit
Originally printed in the July 2021 issue of Simply Local Magazine
Never miss an issue, check out SLM's digital editions here!