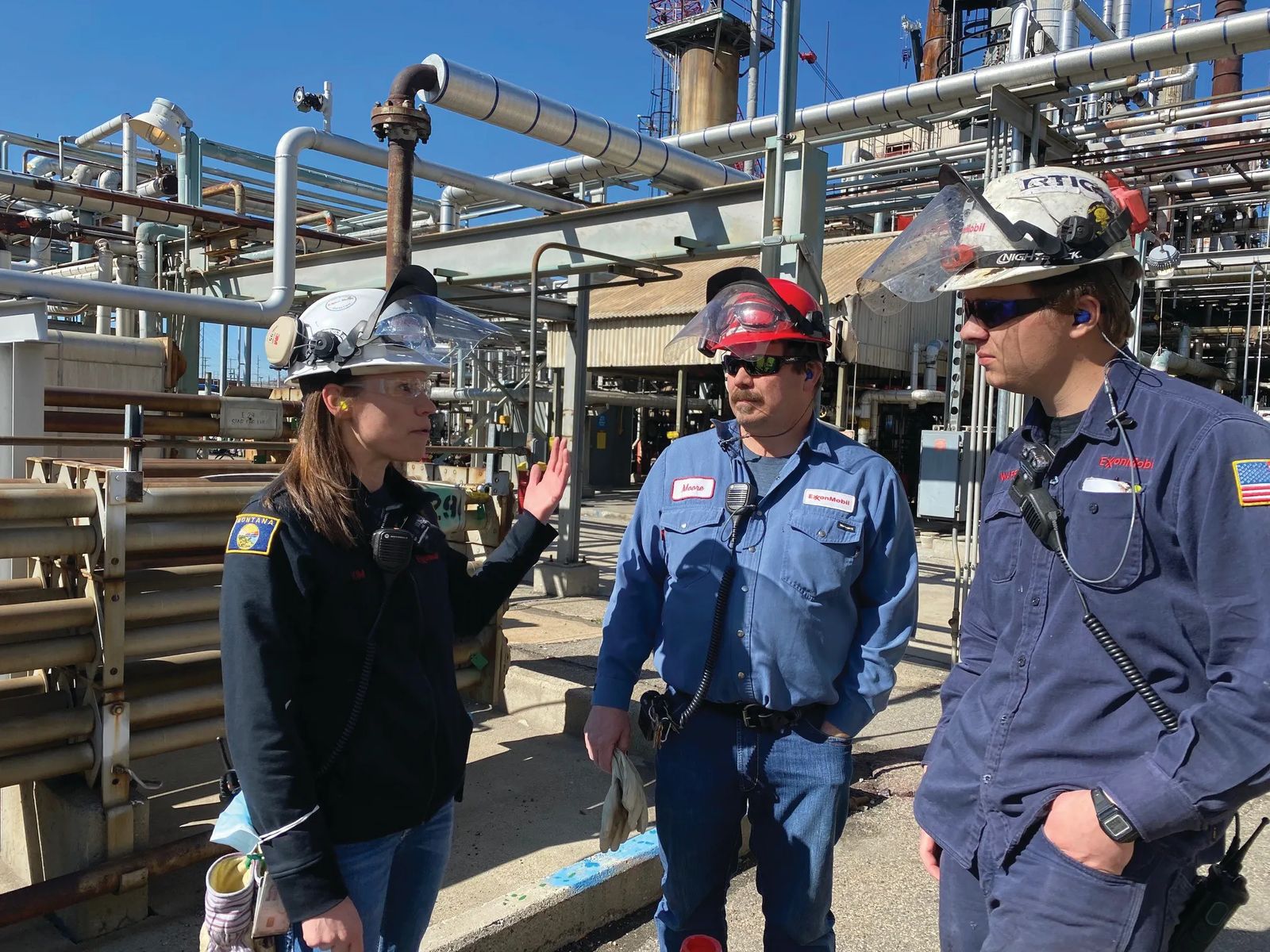 photo courtesy of ExxonMobil
Businesses Can Lead the Way in D&I Improvements
September 2021
by Dan Carter, Public & Government Affairs for ExxonMobil
At its core, the Billings economy is incredibly diverse. Yellowstone County has grown thanks to businesses large and small, from its historic roots in agriculture to the strong pillars of energy, finance, healthcare, and the evolution of retail, tourism, and service.
And we all share one thread that winds its way through each of those sectors: our people.
Sustainable economic growth depends on a sustainable – and diverse – workforce. At ExxonMobil, for example, diversity and inclusion of thought, skill, knowledge, and culture make our company more competitive, more resilient, and better able to navigate a complex global energy business. These themes apply to the success of any business or community.
That is why we support a wide range of education programs – locally and around the world – to expand the talent pool of scientists, operations experts, and engineers. There is a commitment to continued skills development, and we support employee-led networks to foster an environment devoted to diversity and inclusion.
ExxonMobil Billings Refinery supports the work by the Billings Chamber to connect the community through its diversity and inclusion initiative. Our global company draws various culturally diverse employees to Lockwood for assignments ranging from two to four years. Our employees add value to the community through their diverse backgrounds and through volunteering and board service.
That is only part of the work, however. We learn from other businesses and people who are part of this journey and are committed to listening. We know we can be better: better at welcoming newcomers into our business and our neighborhoods; better at sharing opportunities to celebrate our differences; better at fostering an inclusive mindset throughout our community.
Making the choice to be better takes work. We all know that. But by demonstrating respect and value of individual and cultural differences and encouraging all employees to contribute to the success of our businesses, our diverse economy, and our community, it will only be stronger.
Equity is Not the Same as Equality
By William B. Henry, Be Better World
In recent years, the term "equity" has become more prevalent in relation to social issues and workplace norms. For quite some time, equality was the term of choice when describing how to best serve everyone an equal shot at success.
Equality is certainly a great goal to shoot for. However, equity takes a more in-depth look and addresses the unique traits of individuals and how they may impact how one interacts in the world.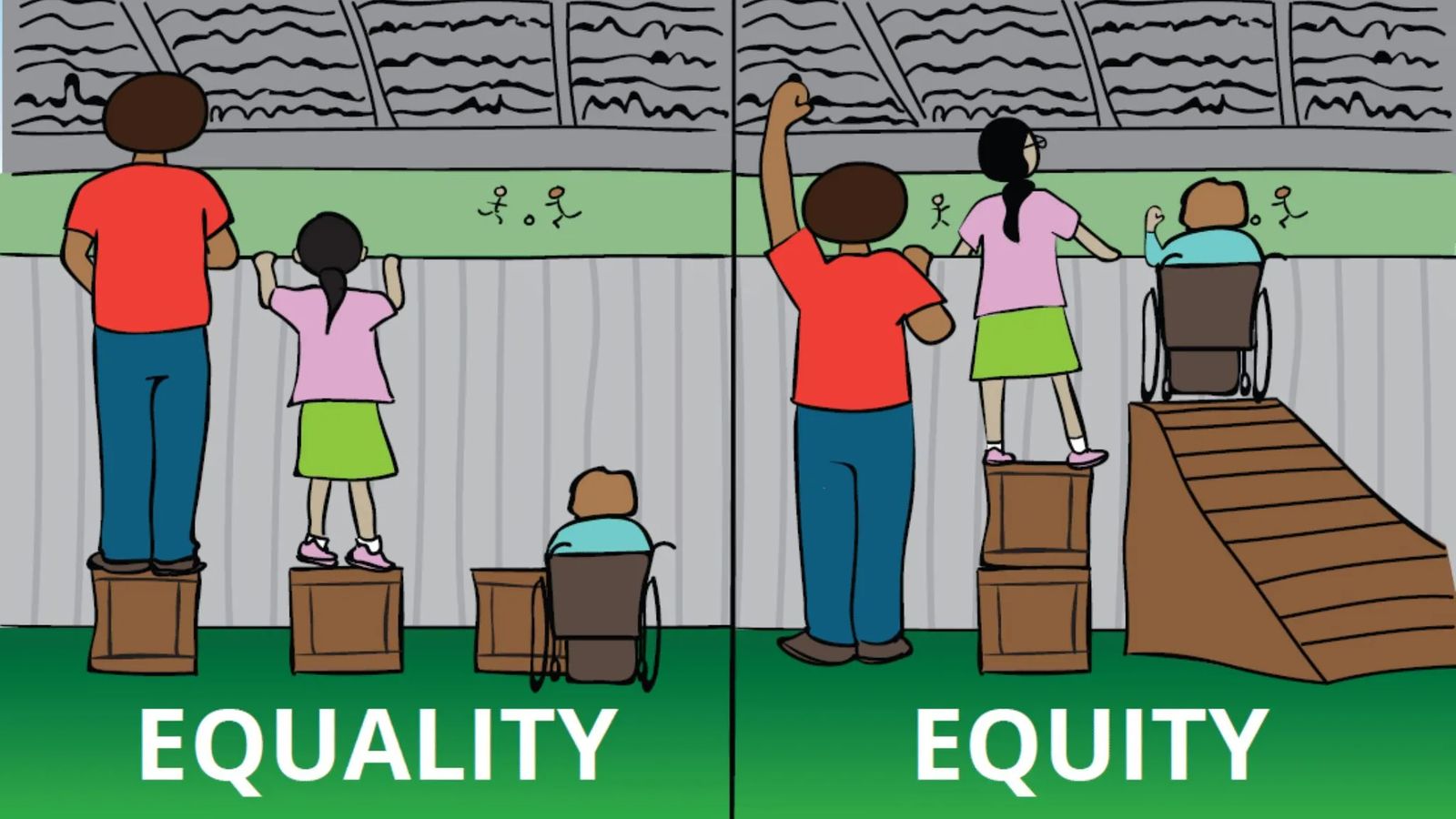 For example, in an equal workplace, employees will be treated the same. They will be given the same supplies, work initiatives, and have the same level of interactions with the boss even if it is NOT necessary. However, equity, although not the easiest route, looks at each employee's needs as an individual and adjusts the treatment accordingly. 
Although equity can be tricky to implement, in many instances, it is much better sustained in the workplace and creates a higher level of job satisfaction. Both equality and equity have a place, just ensure you know and understand the difference and apply them appropriately.
Originally printed in the September 2021 issue of Simply Local Magazine
Never miss an issue, check out SLM's digital editions here!