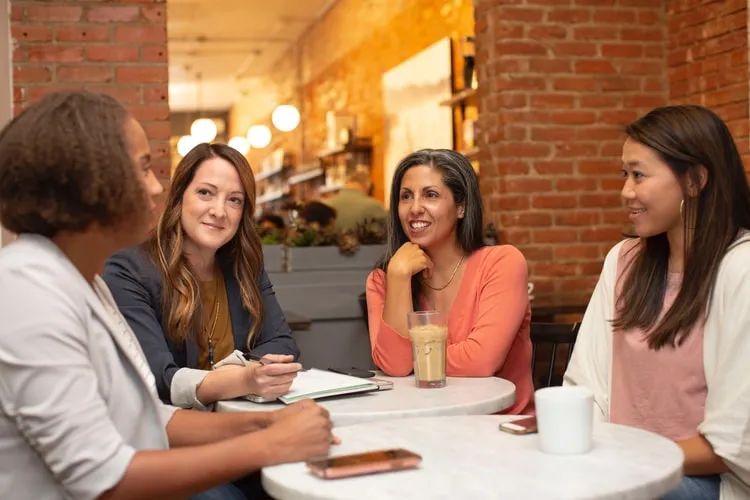 photo by LinkedIn Sales Solutions via Unsplash
Implementing Diversity for Businesses Large and Small
August 2021
by John Brewer, President/CEO
The Billings Chamber is committed to focusing on diversity, equity, and inclusion (DEI) throughout our community in a foundational and long-term way. Recently, we asked our member businesses if they thought the business community has a role to play in DEI. Over 85% believed they do. Additionally, 79% believed the Chamber should provide resources to businesses looking to develop a diverse and inclusive workplace.
To that end, the Chamber launched an immersive eight-month diversity, equity, inclusion, and implementation training program. The first cohort filled quickly, with 17 businesses sending 55 employees through the program. These 17 businesses that employ nearly 20,000 people are involved not only because it's the right thing to do but also because it is critical to the success of their business and the growth of our economy. One of the participants is Sara Agostinelli, Ed.D., Director of Diversity, Equity, Inclusion, and Belonging for Billings Clinic. She explains that a large part of their focus is related to retention of staff. "When our employees are connected to their work and connected to our Billings community, we can retain top talent because people want to be a part of our team and community," she explains. "One of the ways we do this is by striving to create a sense of belonging for our employees. When we work to create a sense of belonging, we are able to see the full potential in each individual, innovation thrives, and people can integrate their ideas and values into their work."
William Henry, owner and founder of Be Better World, is the Chamber's trainer for the diversity and inclusion workshop series, the first session on diversity. According to William, "Diversity is more than just tolerating differences. It is understanding, respecting, and appreciating the varying characteristics of others. In society today, when the word Diversity is mentioned, one of the first thoughts that comes to mind for many is the clear distinction of one's ethnic background and/or color."
William explains that if we want to truly change the narrative surrounding Diversity, we must be willing to 'peel the onion' back and look at the layers underneath what the eye can see. He asks businesses and employees to ask themselves, "Does my organization promote women to senior level positions? Do members of LGBTQIA+ feel safe and welcomed when working in my business? Does my organization actively seek elderly employees?" Asking these questions can help shed light on gaps and blind spots in a business's approach to diversity.
Sara and her team at Billings Clinic recognize this as a key to belonging. "We get to belonging by focusing on diversity, equity, and inclusion. Diversity is understanding of who is on our team, who is represented, and what lived-experiences people bring with them. By sharing our experience and knowledge with one another, we all become better at the work we do," she says. She further seeks to ensure all of their people matter, that they are part of the team, and no one is excluded. Her team works to understand who they are missing or how they are not meeting the needs of individual team members.
"This work is not always easy, but it matters," Sara points out. "We strive to be kind, safe, and courageous every single day, and we cannot do this if we are also not doing the work of diversity, equity, inclusion, and belonging."
It's important to recognize that this approach to talent retention is not limited to large employers. The smallest businesses can make strides in diversity and inclusion by intentionally considering how it relates to their business, customers, or employees. As William notes, diversity is more than what the eye can see. He says, "When thinking of diversity, the eye test is only the beginning! You must be willing to explore beyond what you already know to learn what really is."
Sara's approach helps shape how a diversity and inclusion initiative is relevant to all businesses, large and small. "Creating a diversity, equity, inclusion, and belonging plan allows our organization to live out our values," she explains. "It allows our employees to be top performers in their work, and allows our communities to know, regardless of who they are, they will be safe and cared for when they enter our doors." Businesses can adapt this approach to serve their clientele, employees, and community better.
If your business is interested in participating in the Chamber's Diversity and Inclusion Workshop series, the eight-month series begins again in February 2022. Email John Brewer at John@BillingsChamber.com to learn more or to be added to the waiting list.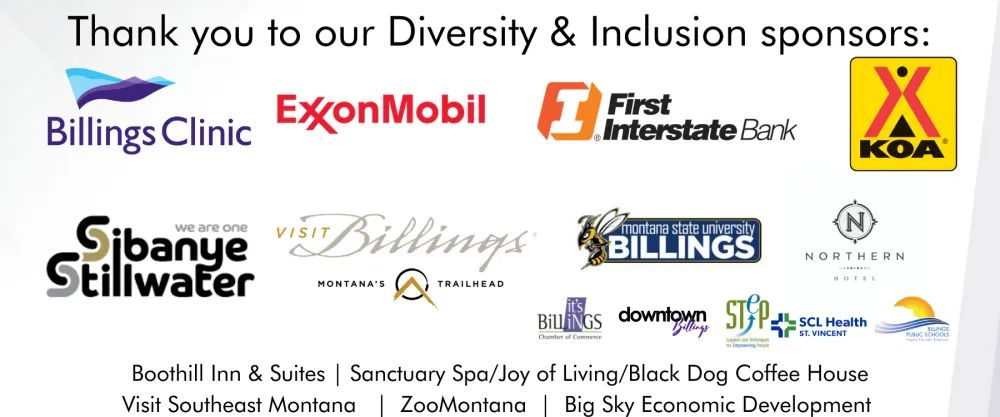 Originally printed in the August 2021 issue of Simply Local Magazine
Never miss an issue, check out SLM's digital editions here!