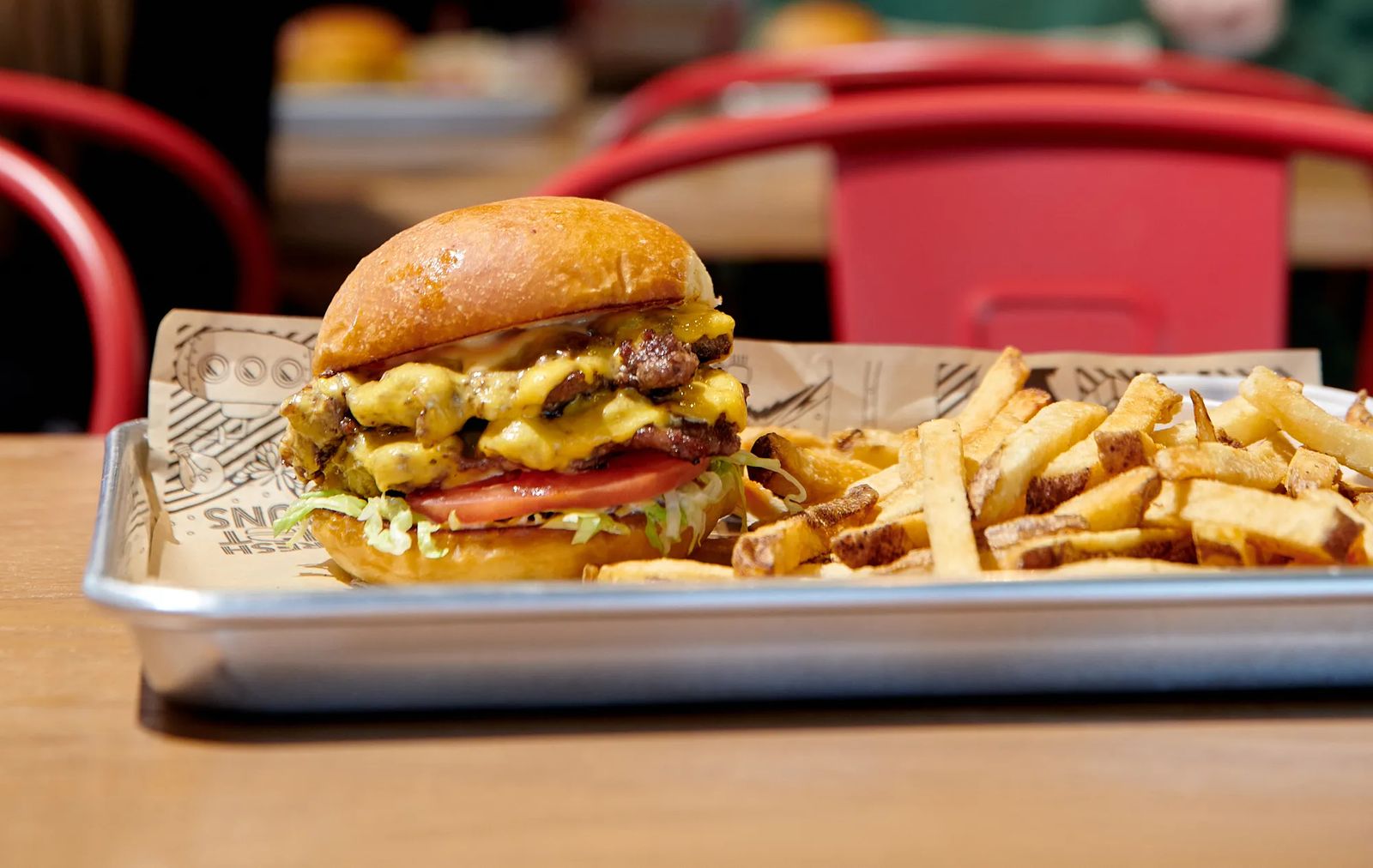 Bun in a Million: Celebrating National Hamburger Month
May 21, 2023
Where the Hamburger Began
Is there anything more American than the hamburger? It's so iconic that in 1993 White Castle, America's first fast food hamburger chain, declared May the month of the hamburger. There's no real consensus on where the first hamburger was derived, but most agree that some version of the meal was served in Hamburg, Germany, which was later introduced to America by German immigrants as it was known best for its convenience and affordability.
Humble Hamburger to Haute Cuisine
Despite its humble origins, the hamburger can also be found on the menu of many fine dining restaurants, leading one to believe the real superpower of the hamburger lies in the ability to dress it up or down. Used to feed neighbors at the end of a long day branding cattle, the hamburger also finds a home on the menus of restaurants from The Local to the Buffalo Block. In Billings alone, there are dozens, if not hundreds, of burgers to order off a menu. So, what is the criteria for a good hamburger?
Finding Billings' Best Burger
The answer likely comes down to a matter of personal preference, but I had the chance to interview Mike Martinez, owner of MOOYAH, and he insisted that a good burger starts with fresh, quality ingredients. At MOOYAH, the 100% Angus Beef is never frozen, and the potato buns are cooked in-house daily. Mike prefers his burger plain jane (a little mustard and a pickle is alright), but not to worry if your tastebuds are a little more exotic - MOOYAH offers the opportunity to customize your burger with everything from bacon or avocado to fried onion strings. If you're stomach is rumbling, there is good news - when you download the MOOYAH app you get one burger on the house. And while you're there, you might as well top it off with a handspun 100% ice cream milkshake.
Hosting a Backyard BBQ
On the cusp of Memorial Day, grilling season is officially underway. If you're planning to have a backyard BBQ here are a few tips from Mike on grilling your best burger. MOOYAH's burgers are known for their crisp outer layer and juicy center. To mimic, set your grill to 350, make your patties (80/20 ground beef), and then smash down flat before tossing over the coals. You'll want to cook for a few minutes on each side, add cheese and serve on fresh buns.
Creating a delicious spread with a variety of burgers for all types of taste buds is easy. For those who like a little spice, add jalapenos; sweeten a burger with bacon and jam, or add queso for the cheese lovers. If you're worried about counting calories, remember that even supermodel Gigi Hadid said you eat clean to stay fit, but have a burger to stay sane.