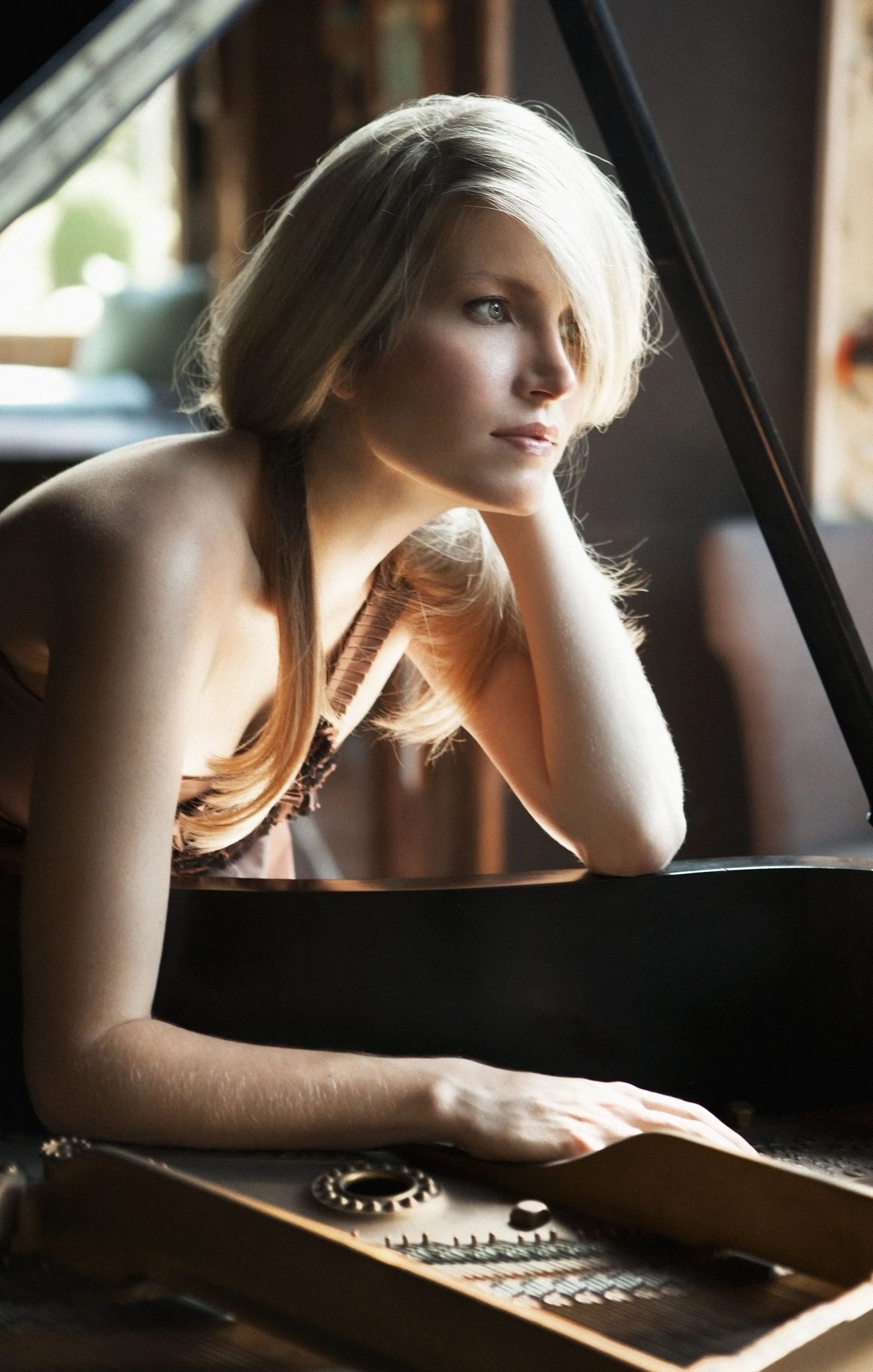 Pianist, Gabriela Martinez | photo courtesy of Billings Symphony Orchestra & Chorale
BSOC Classic Series Opens with 'Pictures' in its 71st Season
September 24, 2021
Billings Symphony Orchestra & Chorale Media Release
Billings, MT | There was never a Plan B for Venezuelan-born pianist Gabriela Martinez. It was the piano or nothing.
Martinez, a fifth generation pianist, was introduced early on to the violin, but she ended up sneaking into her mother's home studio and teaching herself to play by ear after listening to students practicing.
One afternoon, Martinez stunned her mother when she began playing a Beethoven piano concerto by ear at the age of 5. At first, her mother thought it was one of her piano students, but when she approached the studio she saw it was her young daughter playing her heart out.
"The story goes that my mom said, 'I will teach you, but you have to learn to read music," Martinez said in a recent phone interview. "My mom was my teacher until I went to Julliard."
Martinez will be the first guest musician in this season's Classic Series performing with the Billings Symphony Orchestra & Chorale in the Pictures concert on September 25, 2021 at 7:30 p.m. The concert will be presented in the newly renovated Alberta Bair Theater. Out of respect for the health and safety of our community and the wellbeing of our frontline health care providers, everyone must wear a mask at all times at indoor BSOC events to prevent the further spread of COVID-19.
Tickets are available at the ABT at www.albertabairtheater.org or at the BSO & C office, 2820 2nd Avenue North.
Performing Rachmaninoff's popular Rhapsody on a Theme of Paganini, it is a work Martinez admires for its texture and vibrancy.
"I'm so excited about this piece. Rachmaninoff was so impacted by Paganini, and what he does with it is so incredible. He wrote these four variations with every possible mood from the demonic Dance of the Dead to the love episodes and the heroic variations. In a short piece, he explores all the different themes of the universe."
Also on the program, the BSO will perform Mussorgsky's Pictures at an Exhibition, showcasing the colors of the orchestra and enhanced by projected images of artwork by Lockwood Elementary students.
Martinez made her orchestral debut at the age of 7, and has played all over the world with many distinguished orchestras, including San Francisco, Chicago, and Germany's Stuttgarter Philharmoniker. She has performed at Carnegie Hall, Avery Fisher Hall, and Alice Tully Hall in New York City. Part of the fun and the challenge of performing in so many venues is getting to know each of the pianos.
"Each piano is different. Some are brighter, some are affected by the dryness of the hall. It is like meeting a new friend," Martinez said.
Martinez recently released her debut solo album, Amplified Soul, which features works by Beethoven, Rachmaninoff and Szymanowski. Throughout the COVID pandemic, Martinez worked hard in her studio, and when she was finally able to perform live again in the spring, Martinez was thrilled to connect with an audience.
"I like to find the silver lining in everything. During the pandemic, I got to play for me. But I am so happy and excited to be coming to make music in Billings, and I absolutely love playing with an orchestra."
TICKETS ARE AVAILABLE AT THE ABT AT WWW.ALBERTABAIRTHEATER.ORG OR AT THE BSOC OFFICE, 2820 2ND AVENUE NORTH.