BSOC Announces 2021-'22 Season & Subscription Options
June 22, 2021 | updated June 28, 2021
Billings Symphony Orchestra & Chorale has announced the details of its 2021-'22 season, touting this 71st year as being filled with transformative musical experiences. Before the season begins on August 26 (Sukin Series) with a performance by BSOC Brass Quintet at Billings Depot or the Classic Series' September 25 opener of Pictures with Gabriela Martinez at the newly and exquisitely redesigned Alberta Bair Theater, there are subscription deals that you won't want to miss!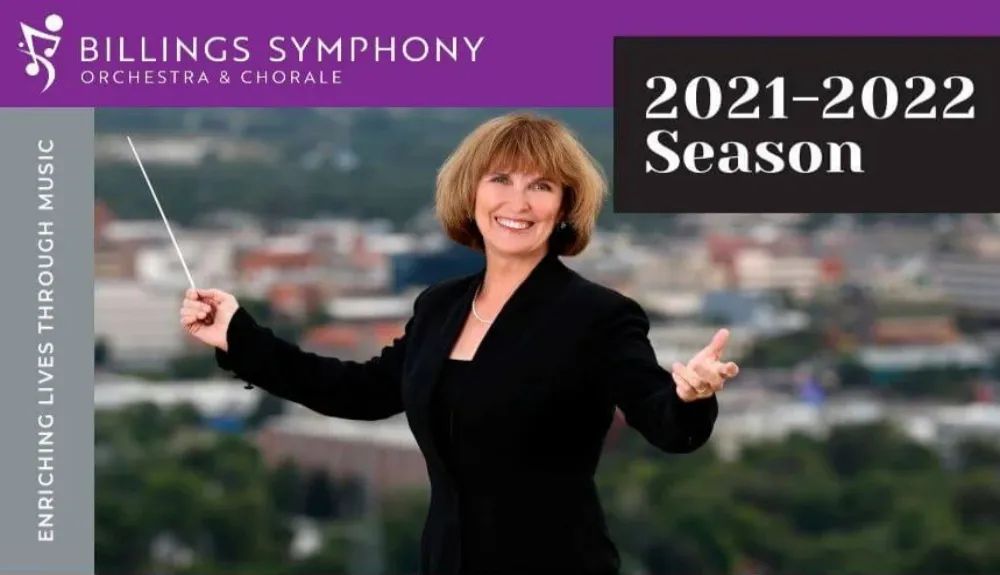 TICKETING & SUBSCRIPTION OPTIONS
The challenges of 2020 saw BSOC provide digital access to their patrons, something the Symphony will continue to provide for a limited number of performances, each subscriber will receive access at no additional charge.
Previous Subscribers
Subscribers from the 2018-'19 season (the last season that the BSOC performed at ABT prior to renovation) to the 2020-'21 season will want to renew by June 30, 2021 **(now July 10, 2021!) in order to ensure their seat. BSOC has worked to make sure that past subscribers will keep the seats they've grown to love and also receive two complimentary beverage tickets. Please note that while your seat will most likely stay the same, the number might have changed due to the renovation. After June 30, 2021, the BSOC will open subscriptions to the public and will not be able to guarantee your seats after that date.
Good Deal
If you purchase the full-season Classic Series and the full-season Sukin Series, you'll receive 10% off the Sukin Series. If you are a new subscriber to the Sukin Series and/or the Classic Series, you'll receive two complimentary tickets to any Sukin Series concert. (All specials are good through July 10, 2021). It's important to note that you have options in finding the right fit for your tastes and budget.
GET YOUR SUBSCRIPTION TODAY!
To order or renew subscriptions, visit www.billingssymphony.org or call 406.252.3610 or fill out the order form mailed to you.
While weighing your ticket options, let's explore the distinction between the Classic Series and Sukin Series. As described in BSOC's 2021-2022 season press release, the Classic Series brings the stories behind the music to life with the beautiful harmonies of the BSOC musicians. The Sukin Series invites a new and diverse audience to experience chamber music from around the globe by world-renowned artists while appealing to even the most cultured soul. These intimate performances have found homes with two of Billings' favorite historical sites: The Billings Depot and Babcock Theatre.
Maestra Anne Harrigan notes that as we rediscover the joy of being together again, the diverse programming of this season "reflects the independent spirit of our community," providing opportunity to "hear everything from symphonic showstoppers to movie favorites; from dazzling pianists to country stars. If you're a regular season attendee, I can promise you something new to delight you this season. And if you haven't heard the Billings Symphony and Chorale yet...there's no better time to start!" Meanwhile, BSOC's executive director, Ignacio Barrón Viela, is looking forward to a season filled with innovation that focuses on diversity in classical music.
MAKING A SAFE RETURN
In order to keep the music playing, certain safety measures are being put in place, but are subject to change as the season continues:
Printing of BSOC's playbills will be limited to subscribers only. Mailed out twice a season, it will be the subscriber's responsibility to bring them to each performance as there will not be extras available to hand out.
The BSOC will continue with digital playbills for easy, paperless access.
The BSOC's Health & Safety Task Force will continue to update their COVID-19 policies as the government guidelines change. Visit billingssymphony.org/about/covid for any policy updates.
If you're on the fence about securing the musical magic of a BSOC season subscription, then you'll most definitely want to experience this year's Symphony in the Park on Sunday, June 27 to help nudge the decision-making process along.
Remember, to order or renew subscriptions, visit www.billingssymphony.org or call 406.252.3610 or fill out the order form mailed to you. You'll get the best deals before June 30, 2021, but you can snag your subscription anytime!