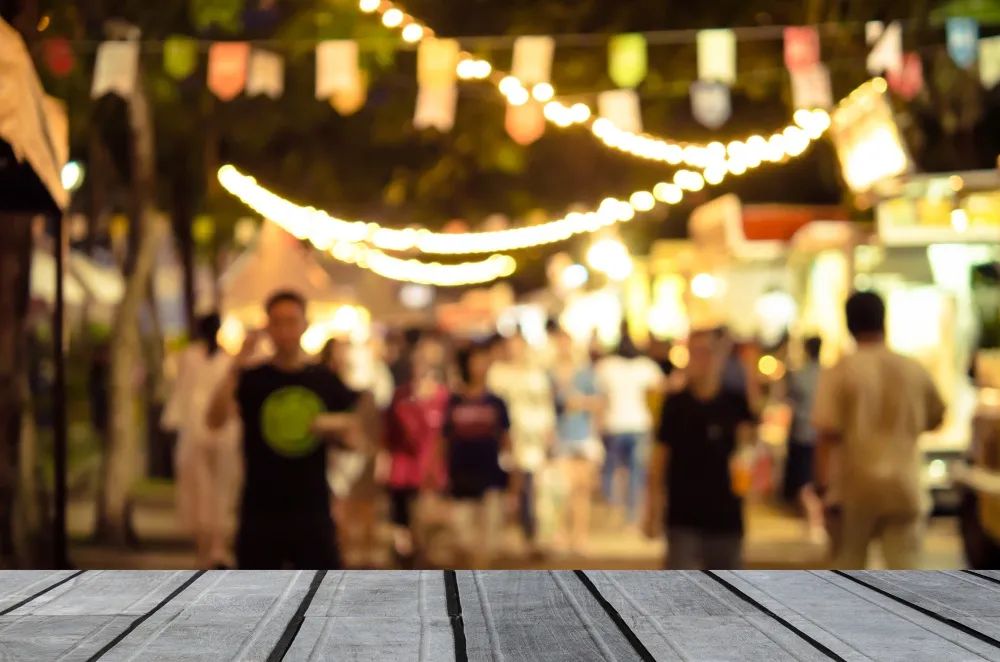 Billings Food Trucks: Find Your Flavor
July 2022
article & photos by jamie blotske
The growing food truck industry is a nationwide phenomenon. People from all over the country can't get enough of this tasty trend. There is a food truck to satisfy nearly every craving, from meats to sweets and everything in-between. The increase in popularity has opened the door for food vendors to get creative, experiment, and ultimately find their niche. Honing in on one particular type or style of food is a huge contributing factor to the sweeping success of these meals on wheels. Their menus are smaller and simpler, making it easier for the customer to select the food item that best suits their tastebud's desires. It's about quality over quantity, being exceptional at one thing and not a "jack of all trades, master of none," as the saying goes.
Billings is no stranger to the food truck scene. There are some seriously sensational menus scattered throughout the Magic City. Following right in the footsteps of this flavorful fad, Billings is steadily seeing an increase in the number of trailers setting up camp, ready to serve the public with savory and sweet dishes alike. There is something fun, adventurous, and almost vacation-like about sampling from several trucks at once, making a gathering of them widely successful. You can find the best of Billings' food trucks throughout the summer, whether in a business parking lot or at a local event. When it comes to finding your flavor, here are a few fan favorites to consider:
Something Healthy: Big Sky Acai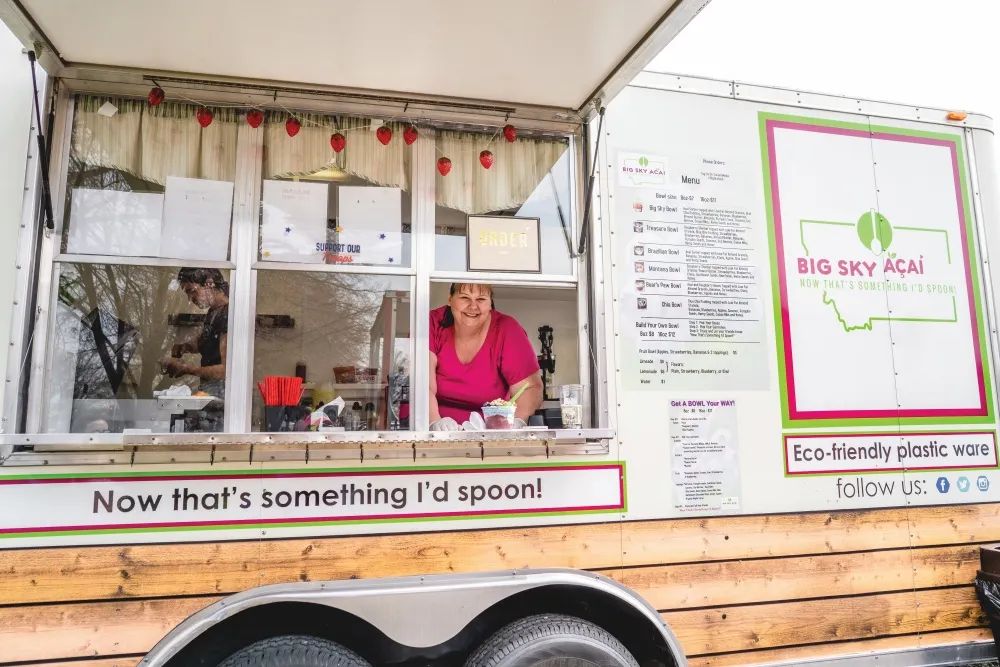 Big Sky Acai
Owner: Geniffer & Tim Walsh
Food served: Acai bowls packed with superfoods! As Geniffer explained it, "An acai berry is an antioxidant pumped up blueberry with a very earthy taste. We take the puree of acai and blend it with frozen fruit and a handful of spinach to get a sweet sorbet blend that we use as our base. From there, we add fresh fruits, berries, nuts, butters, seeds, and sweeteners to top it off. The result is a superfood-packed meal that's often mistaken for an ice cream treat." May I pause right here to say, um, YUM?!
Most popular: The Big Sky Bowl which consists of an acai base, almond butter, and low-fat honey almond granola. From there, a house-made blue chia pudding is added along with fresh sliced banana, strawberries, and blueberries. There's also a mixture of unsweetened coconut, almonds, cacao nibs, goji berries, and hemp seed. The bowl is then topped off with a drizzle of honey to perfectly blend it all together. Geniffer did mention that the Treasure State bowl is extremely popular among locals as it is served with a raspberry sorbet base instead of the acai. Honorable mention: they also make fresh lemonade from scratch!
Where to find: Big Sky Acai is calling Rimrock Mall Food Truck court their home for the summer. It is located off of Central, next to the old AMC Theater.
Upcoming events: This superfood truck is planning to attend several events this year, including the 4th of July in Laurel, Strawberry Festival in Downtown Billings, Brews & BBQ at the Metra, and the Yellowstone Food Truck Battle at the Armory off of Gable Road.
Something Unique: Opa Grill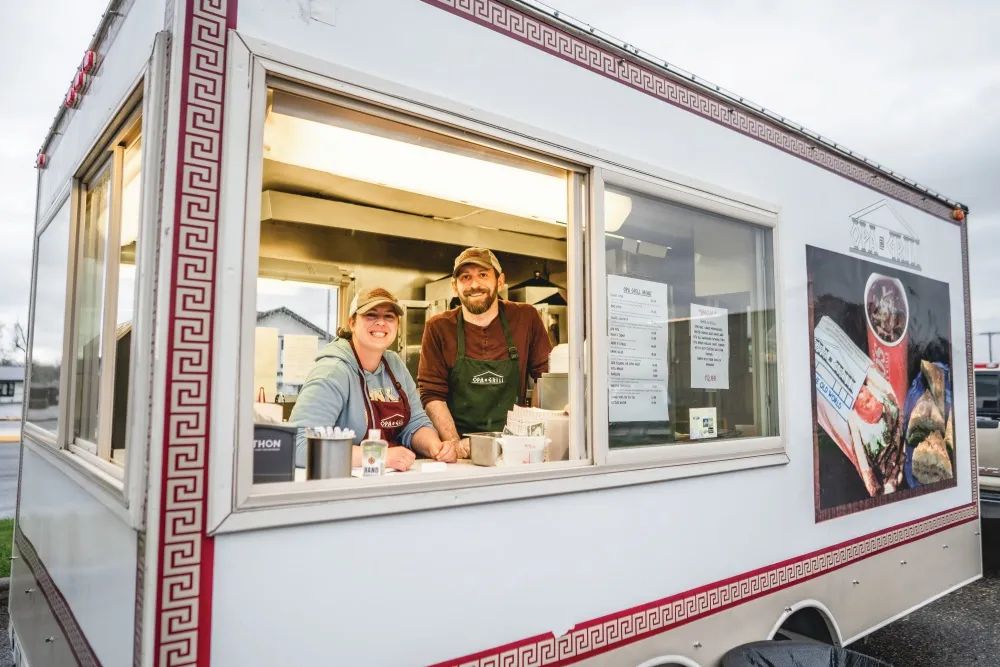 Opa Grill
Owner: Brandon & Nicole Raw
Food served: Greek style gyros, baklava, and other Greek-themed dishes.
Most popular: The classic gyro, which, according to Brandon is, "seasoned beef cooked on a vertical broiler, served with tzatziki sauce, lettuce, tomato, onion, and of course, feta." As far as his favorite goes, "It's a toss-up between falafel and the classic gyro. Oh, and the baklava cheesecake!" Say what? I just added a piece of that cheesecake to my must-try food list!
Where to find: Follow the Opa Grill food truck on the Facebook tracker page. That is the best way to find out where they will be parked throughout the summer.
Upcoming events: This Greek-style truck is planning to attend events such as 4th of July at the Metra, MontanaFair, Magic City Blues, the Battle of the Food Trucks, Brews & BBQ, and the Home Improvement Show.
Something Meaty: Double Barrel BBQ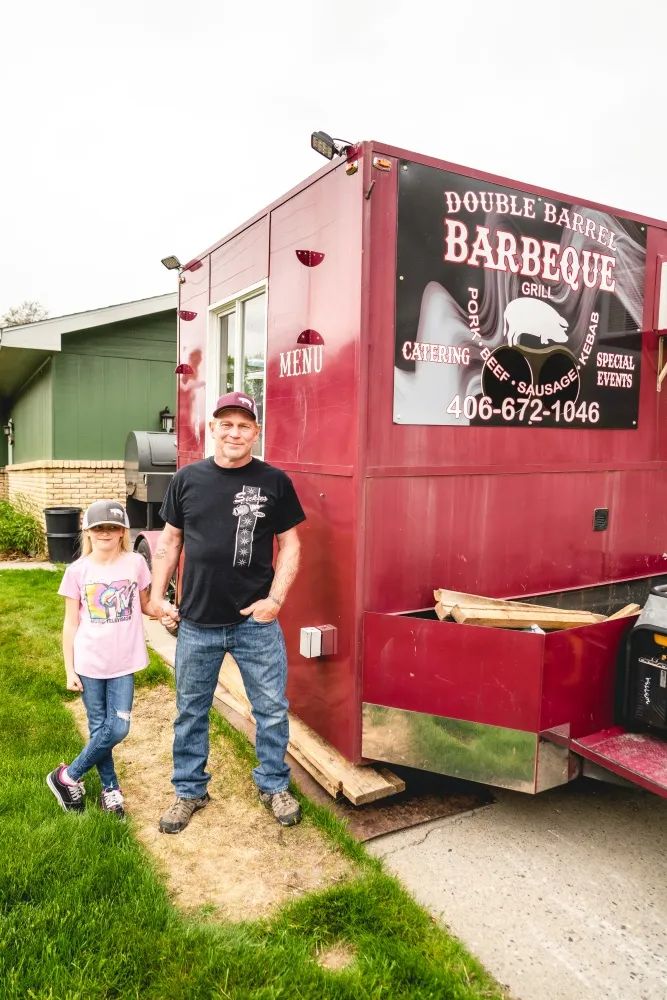 Double Barrel Barbeque
Owner: Shane Fitch
Food served: BBQ, of course! Brisket and pulled pork sandwiches
Most popular: Double Barrel BBQ is new to town and just getting started. While Shane does plan to branch out with menu items such as fajitas, kabobs, and maybe even a breakfast menu, the standard brisket and pulled pork sandwiches currently steal the show. Not to mention that Shane makes all of his sides from scratch! Who can honestly pass up a plate of pulled pork with a side of homemade mac & cheese? Not me, that's for sure...
Where to find: You can find Double Barrel BBQ on the Facebook food truck tracker page. Shane also made mention that he plans to park his trailer at Vannoy Metal Works on Monad as well as Napa Auto Parts on Southgate
Upcoming events: This barrel of BBQ is planning to attend the Absarokee cookout and the ever-so popular event, Brews & BBQ
Something Kid-Friendly: The Corn Dog Company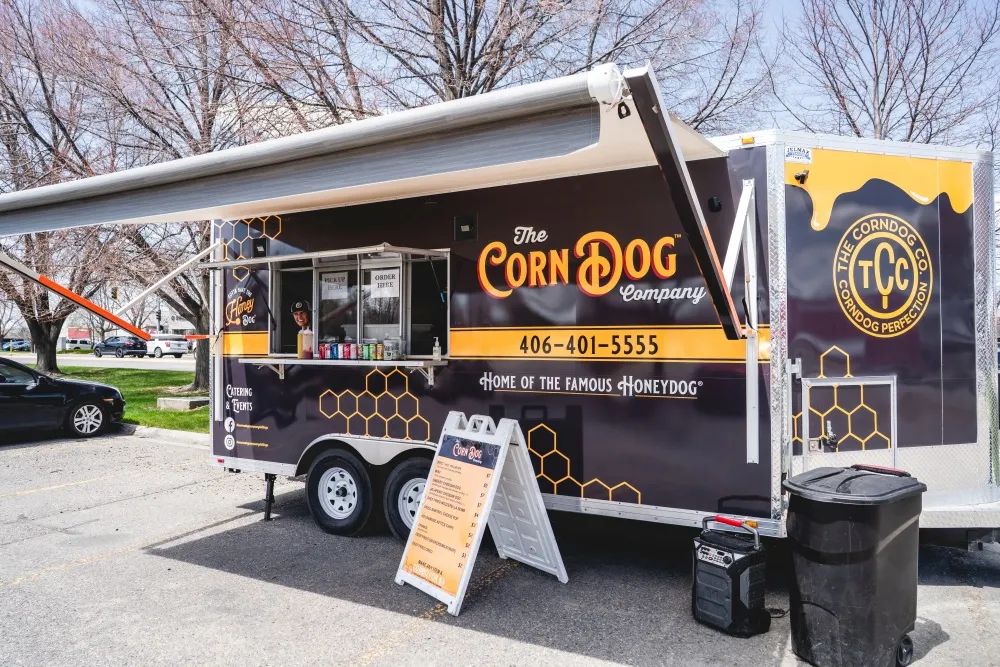 The Corn Dog Company
Owners: Jeanelle Wassmer & Kari Townsend
Food served: You guessed it... corndogs! While corndogs are certainly their specialty, they also serve fried cheese, Oreos and candy bars. So, what exactly is it that sets these corndogs apart from all others? "We are the original creators of the honey-dog, which is a corndog drizzled with honey. Paired with your favorite condiments, it gives our corndogs a delicious flavor," the dynamic duo explained.
Most popular: The Epic Corndog, a foot-long, all beef, 1/4 lb. corndog. It was also noted that the fried Milky Way candy bar and the house made kettle chips are also popular. Most of the Corn Dog Company employees love the Smoky Cheddar corndog, and folks, I can attest to this one! The combination of the honey-drizzled, fried cornmeal alongside bursting pockets of smoky cheddar cheese throughout the pork sausage about had me floating on food cloud 9. Insanely delicious!
Where to find: The Corn Dog Company can be found in the AMC parking lot next to Krispy Kreme. The truck will be there Monday thru Friday, unless participating in an event at another location.
Upcoming events: This American classic (summertime on a stick, as I would describe it) is attending a number of events, including but not limited to, various end of school year celebrations, Brews & BBQ, and they hope to attend both the Montana and Big Sky Country State fairs
Originally printed in the July 2022 issue of Simply Local Magazine
Never miss an issue, check out SLM's digital editions here!