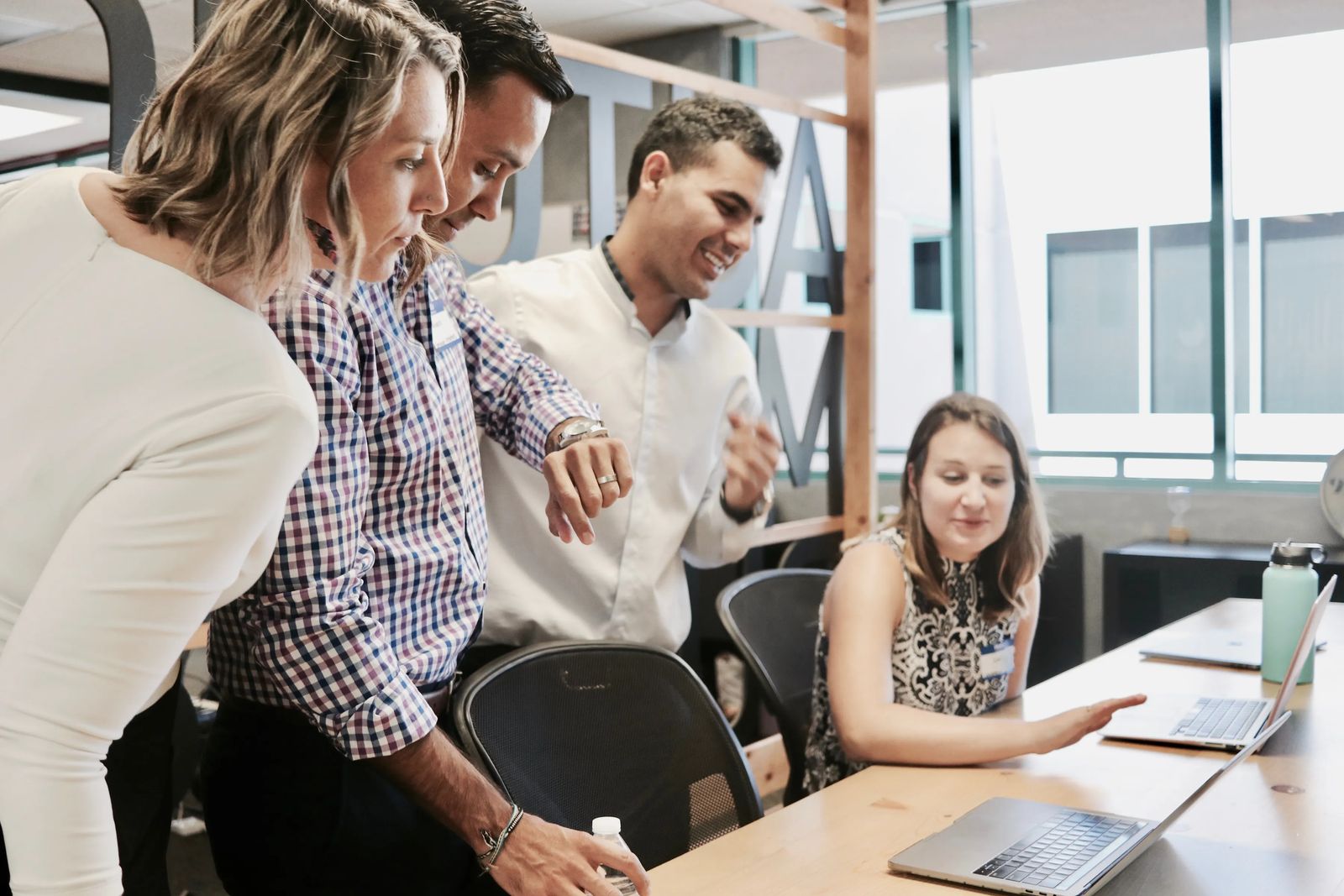 Beyond the Wage: Workforce Solutions for Your Business
January 2022
by marya pennington, Communications and Marketing Manager; Billings Chamber of Commerce
Workforce shortages affect every business across the U.S. in response to the pandemic. So, as a business, what can you do to address your workforce shortage? From the Chamber's recent panel of local experts on workforce solutions, the message is clear: people are looking beyond the wage when considering job opportunities. In the wake of a global pandemic, businesses need to follow suit.
"Employees want more than just a paycheck. You have to offer them a sense of safety and belonging." -Jackie Swiesz, with Associated Employers. Examples include:
Wellness options and resources.
Career mobility.
Employee Referral programs that provide current employees with benefits.
Pay increases before mandatory pay increases become a reality.
Flexible work hours and location – reduces absenteeism and boosts productivity.
Job sharing options.
Childcare compensation, flexibility, and even solutions-based problem solving like onsite childcare options.
Find solutions for affordable housing options for your staff.
"It's a candidate's market. There are plenty of things you can do to increase your chances of hiring someone." – Yolawnda Henry, SHRM Diversity Chair. Tips include:
Respond to applicants quickly and efficiently. Consider using an applicant tracking system.
Hire an outside source to handle hiring/onboarding for you in a timely manner.
Consider retirees – the IRS has changed the guidelines for working retirees.
Increase compensation levels and be honest with your staff about the timeframe.
Look at other sources like temp agencies, pre-release facilities, trade schools, historically black colleges/universities, college students looking for internships.
Report no-shows for interviews to the unemployment office as there are consequences to the benefits people will receive.
"Diversity is about counting the numbers. Inclusion is about making the people count within the numbers. People are making conscious choices about where they work based on the culture." – Yolawnda Henry, SHRM Diversity Chair. Solutions include:
Implement "Stay Interviews." Ask your current staff why they stay or what they like about working for your organization. Build on this.
Give your staff a voice. Do they feel valued and important to the organization?
Promote work/life balance.
Offer opportunities for connection.
Be mindful of what motivates staff to retain them.
Find ways to promote inclusivity and make the workplace fun and engaging.
"The dynamics are constantly changing right now. Have a short-term vision but look to the future and don't get caught up in the moment. We will overcome this." –Brad Anderson, Anderson Management Company, President of Montana Restaurant Association. Opportunities include:
Engage with the Chamber of Commerce.
Take advantage of SBA low-interest loans. Keep your capital, stay healthy, and retain your current staff.
Utilize the Employer Retention Tax credit of $7,000 per employee.
Eliminate non-profitable things you have always done to stay profitable.
Keep up with inflation. Make small incremental increases in the cost of your product so you don't get behind and thus need to make larger increases that may lose customers.
Slide your marketing budget over to recruitment. Lack of customers isn't the issue; it's a lack of workforce.
Don't set your employees up to fail. Only accommodate what you can control to prevent staff burnout.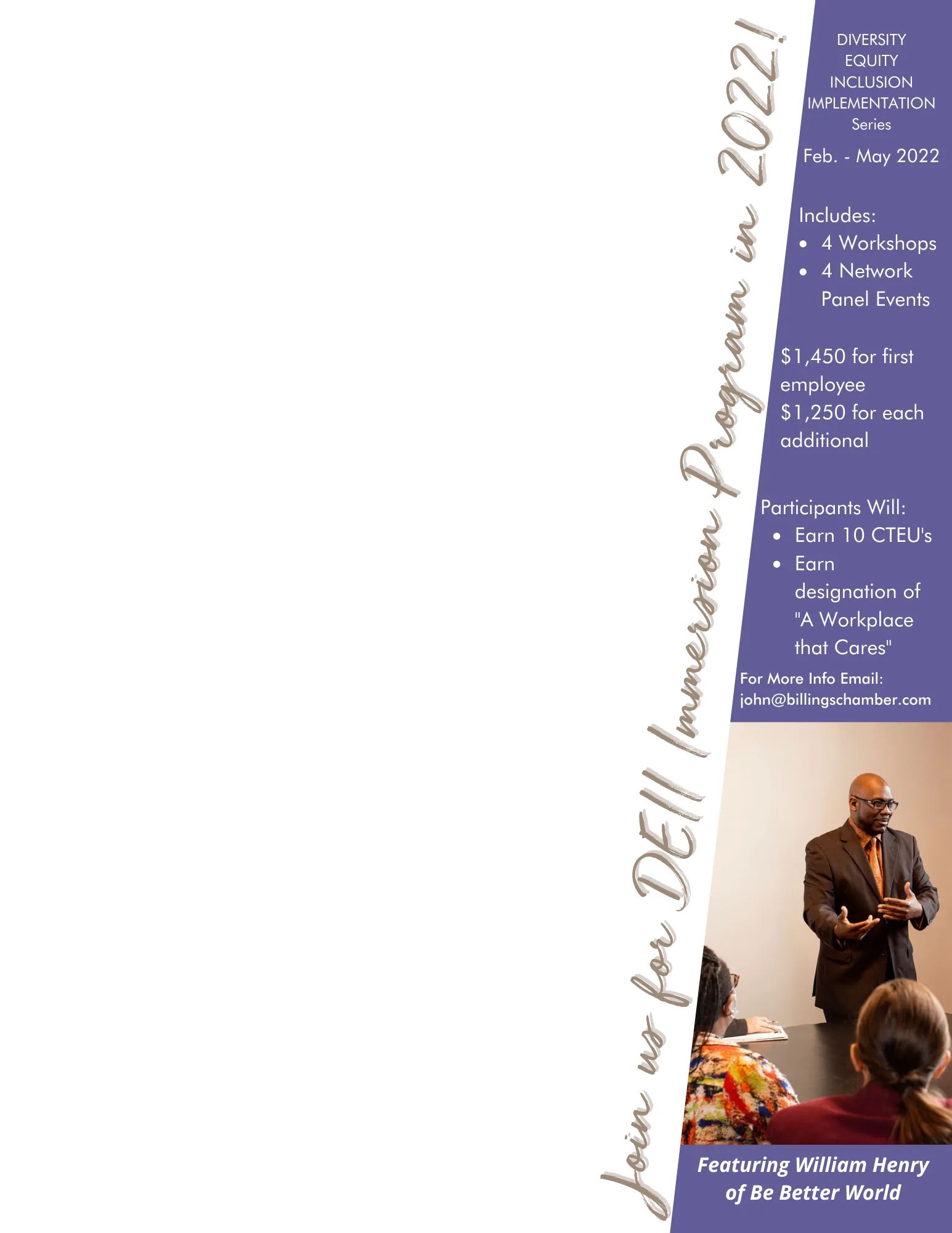 Originally printed in the January 2022 issue of Simply Local Magazine
Never miss an issue, check out SLM's digital editions here!