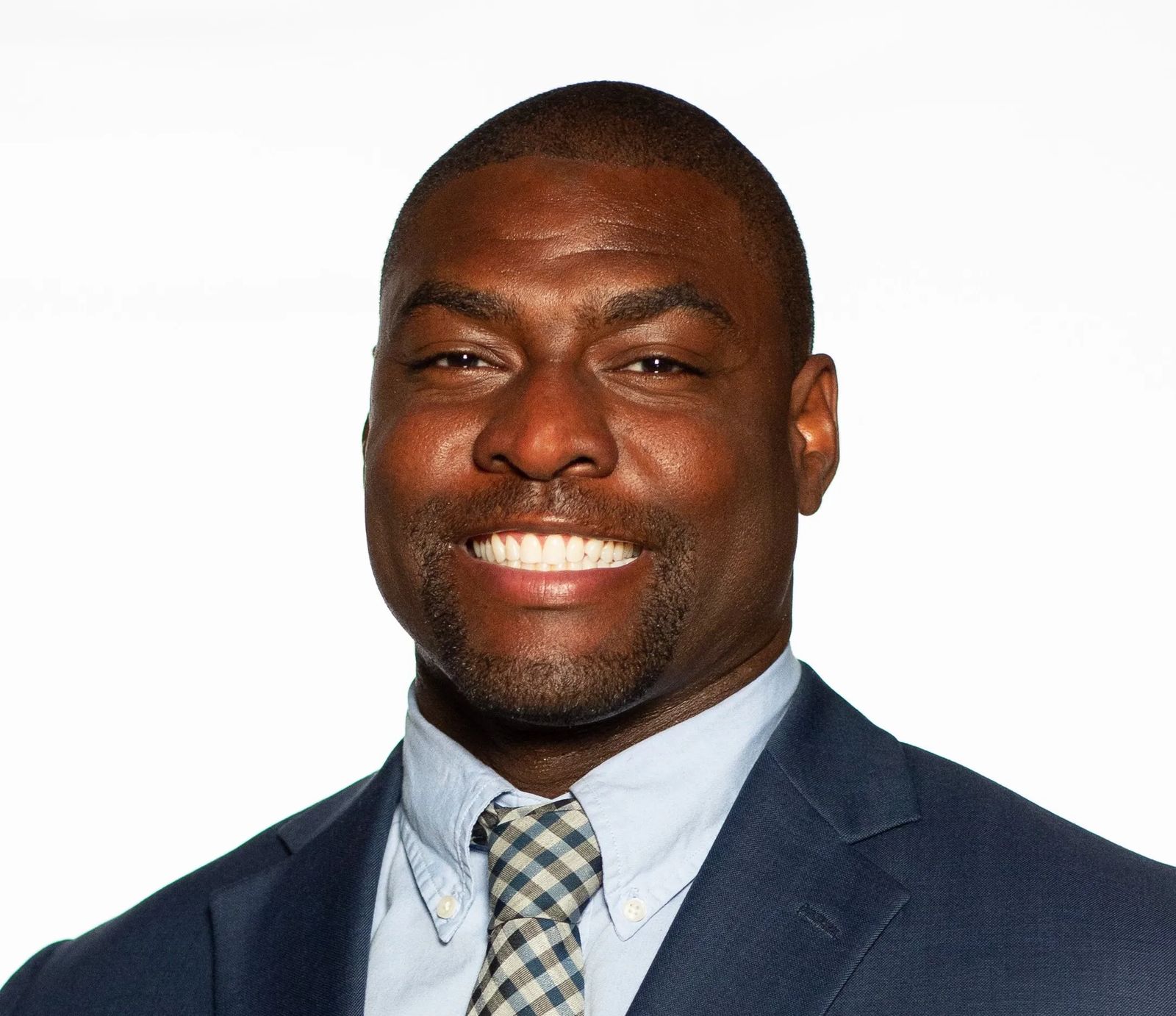 Michael Bazemore | photo courtesy of MSU Billings
Bazemore Back in Billings
August 16, 2021
Along with a new Chancellor and Provost, MSU Billings (MSUB) also welcomes a new Athletic Director, Michael Bazemore, in 2021. Though Bazemore is not new to Billings or Athletics Administration. We are fortunate to have this powerhouse leader return with his energy, experience, and passion for the Yellowjacket programs.
Bazemore, originally from Philadelphia, PA, is a former student-athlete having played football and graduated from Michigan State University. He earned his Graduate Degree in Sports Management at MSUB and spent eleven years working in Athletics Administration (10 of those being in the college ranks). Having a love for MSUB and familiarity with Billings already, Bazemore jumped at the chance to return when the position opened up, "One of my goals was to become an Athletic Director, [and] once I saw the opportunity present itself, I felt a sense of responsibility to attempt to achieve that goal at MSUB. I recognize the potential we have to do great things and would like to aide in achieving our metrics of success." In this role, Bazemore oversees all facets of the intercollegiate Athletics Department, and serves as an advisor to the Chancellor.
With back-to-school season right around the corner, faculty and staff are working tirelessly to ensure students have a safe, and successful school year. "I'm focused on making sure we still keep safety first as we transition out of the pandemic. We still have to be responsible and keep the health and well-being of all parties involved as a primary focus... [that said,] I'm excited to be around the student-athletes and the energy they bring," Bazemore shared.
With the growing programs and services available at MSUB, more and more students are drawn to the university. When asked about this, what Bazemore believes to be MSUB's strengths, and his thoughts on the future, he responded:
We have a great institution that values diversity and inclusion. We offer an array of programs that help place individuals in a better position to support themselves, their family, and their community. Athletically, we pride ourselves in recruiting good individuals that are highly skilled academically and athletically. Our student-athletes compete in a very competitive conference and region, and our culture places high value on the relationship we have. Therefore, we have a growth mindset that is focused on solutions and being resourceful.
We anticipate that we will have a successful transition out of the pandemic and our students will be fully supported through this process. Academically, we look to provide opportunities for our students to aide in increasing our enrollment. Athletically, we strive to be consistently and highly competitive within the conference and region which will lead to us being one of the best institutions in these areas as well as nationally.
Bazemore's excitement doesn't stop at the MSUB campus alone, he is also excited to return to Billings and some of his favorite places within our community! Noting his love for hanging out with family and friends, he also shared, "I'm big on general health and fitness and an avid runner; my favorite trail is along the Rims." You might also catch Bazemore at an Alive After Five, the Burger Dive, Brewpub, Fancy Sushi, or a sporting event in town - no matter the team or age. "It goes without saying that I enjoy sports, so I enjoy watching our student-athletes compete, and attending high school and youth sports in the area."
We look forward to cheering on the Yellowjacket student-athletes this year, and have no doubt they'll thrive with you at the helm. Welcome back, Michael Bazemore, and congrats on your position!