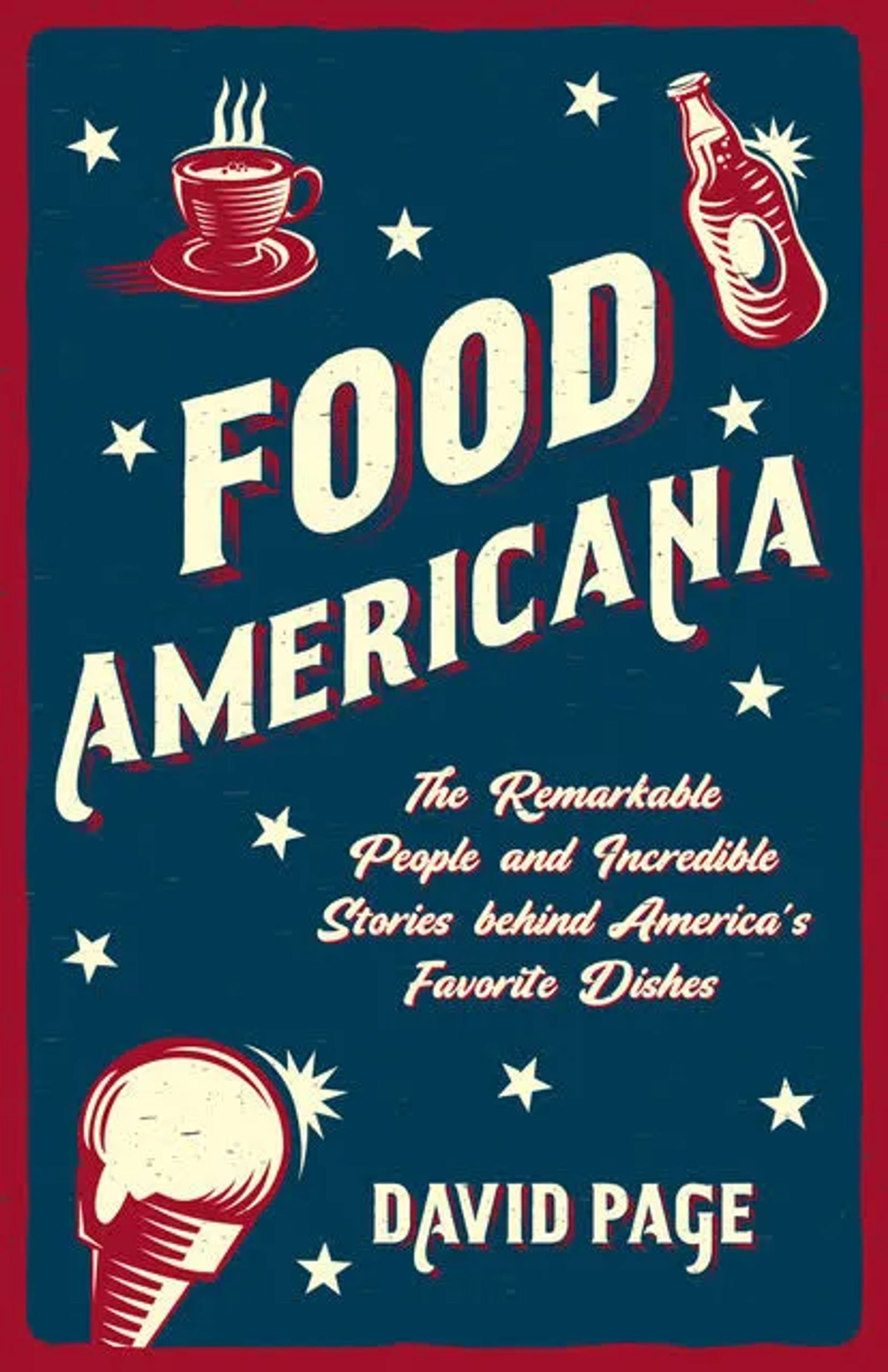 Ask the Author: David Page- 'Food Americana'
July 13, 2021
Everyone has vivid memories of times with friends and family. For many of us, those memories also include where we ate and what we ate. Often, we associate memories with foods. Popcorn at movies, barbecued foods on the 4th of July and family reunions, and traditional meals for holidays. We remember the best restaurants in various places we have traveled and the best place to find sushi, Chinese food, and pizza. For author David Page, this is precisely why his book Food Americana is one we all need to read. 
David Page grew up in New York with all sorts of foods to test around him. He started in the industry working for NBC and eventually created Diners, Drive-ins and Dives. On the set of this show, Page realized that people have memories and stories of foods. He also started to think about what people eat and why. After almost a decade of a book idea percolating, Page decided it was time to start researching and planning.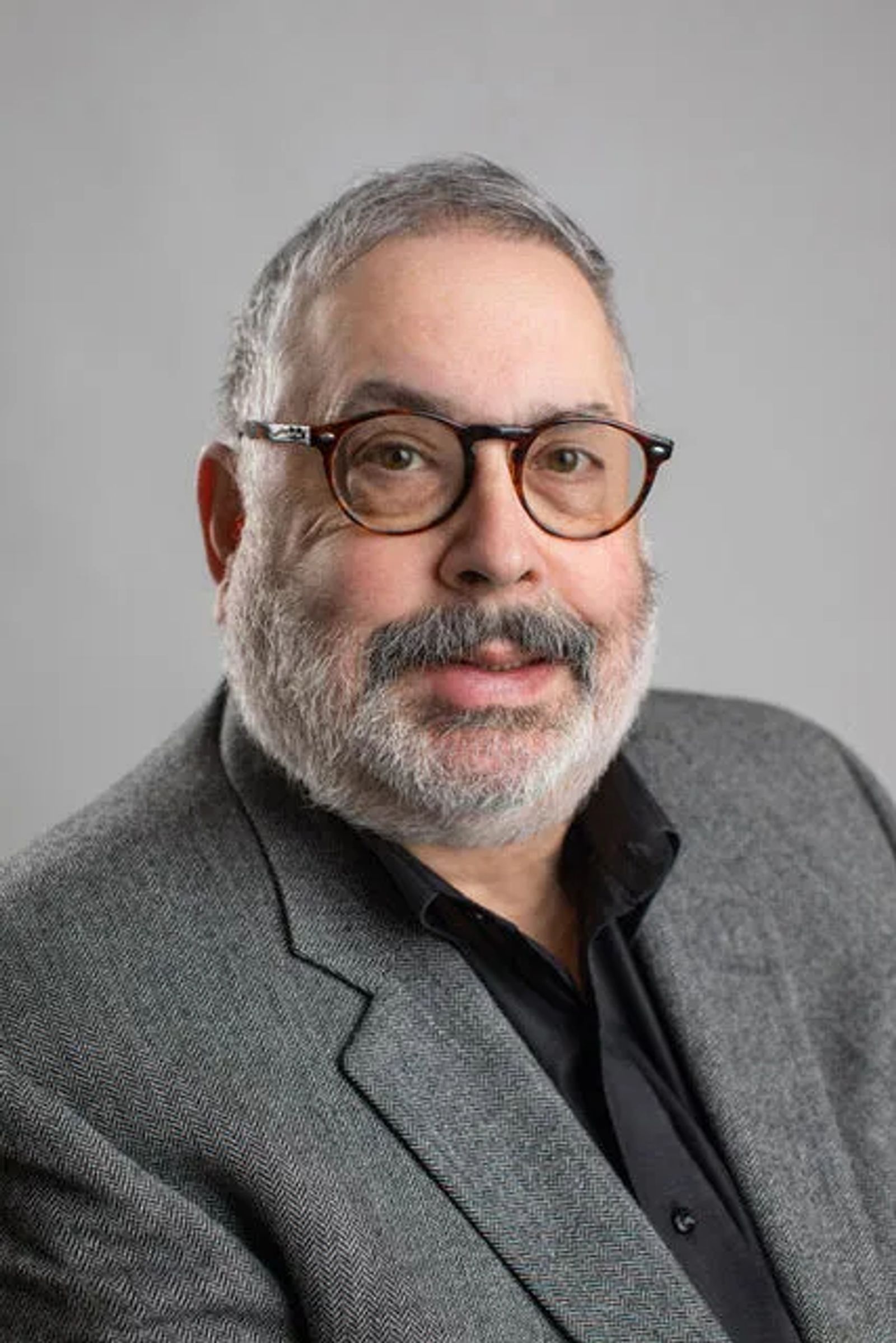 Author David Page
Food Americana (released in April) has eleven chapters of various foods or genres, how they came to be, and where they are going in the future. "It is a combination of history and today's foods and trends of what it may be tomorrow," Page explains. "I concentrate on foods we like and why and where that food is going to go next."
Page says the biggest surprise of the novel was the amount of research he needed for each chapter. For example, in one chapter, Page looks at Chinese food. Page found out that the oldest, continuously operating Chinese restaurant was in Butte.
"I researched how Chinese food moved across the country, and I got in touch with the owner of the Pekin Noodle Parlor, in Butte, Montana. It was a remarkable story," Page adds. "They still serve Chop Suey--the first kind of Chinese food that engaged America's interest." 
Page continues to discuss how Chinese foods have changed and merged due to local and regional tastes in the novel. "Chinese restaurant owners quickly created a menu that American's like... now, there are so many Chinese that have immigrated, that the Chinese restaurants do not have to cater to Anglo Americans, but they are now able to actually serve traditional Chinese foods." Page says this will create a new trend in all Chinese restaurants.
Page writes to tell people's stories. "The amount of new stuff I learned every day and the new people I talked to was very gratifying when writing the book," Page reflects. He worked on the novel for a little over a year before turning it over to publishers. He notes that there were all sorts of surprises along the way.
Food Americana is a book that anyone can relate to. "First, we all eat," Page laughs. "Second, there is a lot that we eat and we don't know where it comes from. After a year in which we have been stuck inside, this is a voyagistic trip to all sorts of wonderful foods."
Another Butte restaurant also made the book for the way it is promoting sushi, Page notes that "Casagrande's Steakhouse is doing some remarkable things with sushi. They are trying to make varieties that everyone will like or try." On the menu, steak-filled sushi or sushi made of chicken strips and fries are available for purchase. In addition, the restaurant hosts a weekly sushi night to encourage people to try sushi and the unique varieties.
This book of food stories is a must-read for everyone. Page offers a historical perspective of how foods came to be and also the current trend of foods. The book can be purchased at Barnes & Noble, Walmart, or Amazon. 
From the Expert: Top 7 Food Experiences
David Page has been all around the world taste-testing and researching foods, and he has some favorites. It was hard for him to narrow it down to five, but here are some of his favorite foods that stick out in his mind for you to try (if in the area),
The greatest hot dog- The vice versa sausage found under the elevated train tracks in East Berlin
China Live, San Francisco- Remarkable, relatively new restaurant in San Francisco, has a very approachable way of doing wonderful things with Chinese foods as eaten in China
Best Pizza- Tony Gemignani is a world championship pizza maker in San Francisco; Tony's Pizza Napoletana offers take-out or sit-down meals.
wd~50- Chef Wiley Dufresne was a pioneer of molecular gastronomy, New American, and International foods. However, this restaurant closed in 2014.
Fine Dining- Alinea is a great place to eat if you are in Chicago and have $1,000 to spare. Page says the food is astonishing.
The Main food hall in Madrid- all sorts of delectable tapas. Page says they serve barnacles (attached to the outside of ships); they are lobster-like but absolutely astonishing.
Louie Mueller's BBQ in Taylor, Texas, is the greatest brisket in the world (Page has heard Franklin's BBQ in Austin, Texas may be a close second but has never tried it).