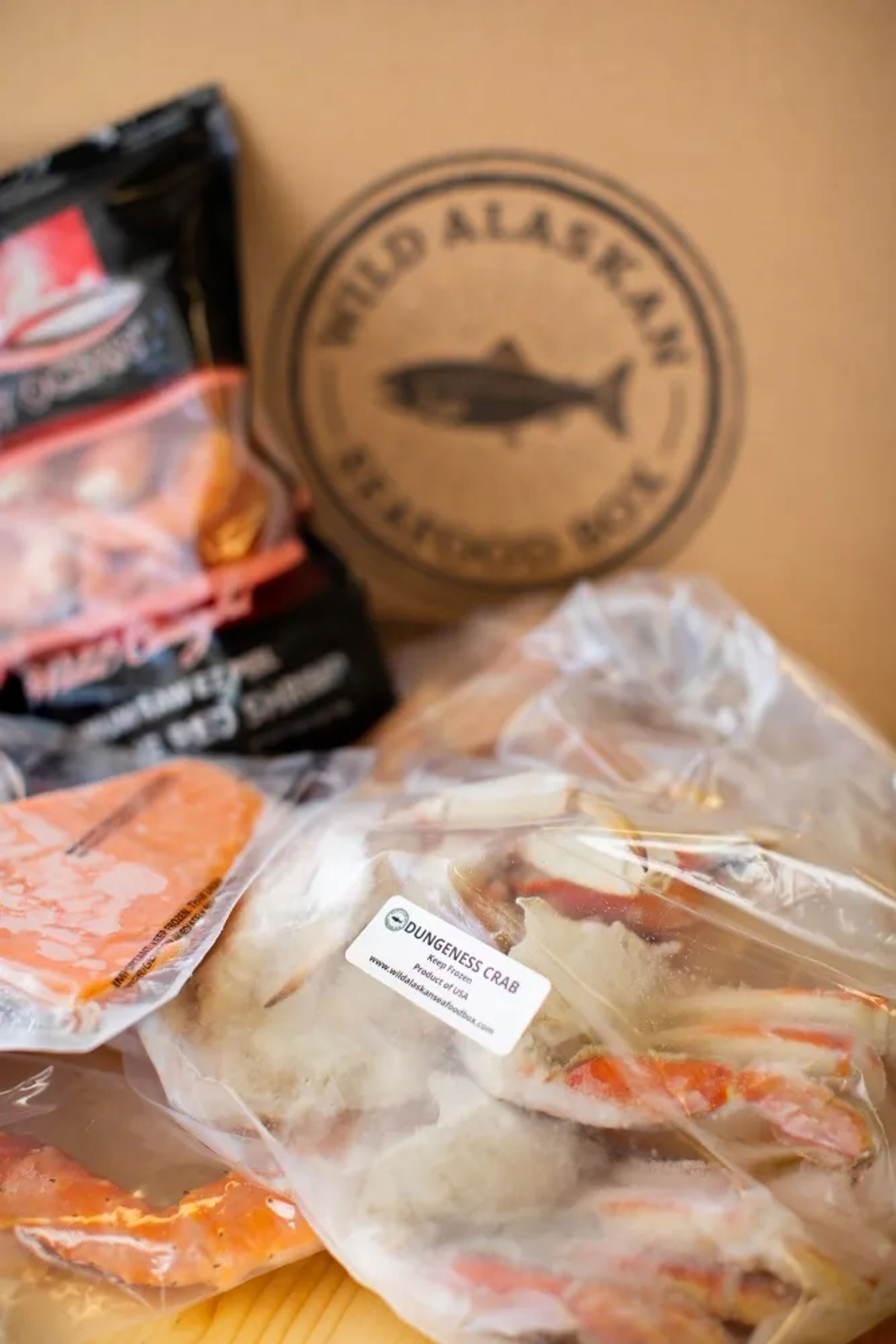 For the Love of Seafood
June 2021
by michael j. hitchcock | photos by lovely hitchcock
With 3,223 lakes and reservoirs sprinkled throughout the great state of Montana, there is no shortage of freshwater fish for us here. Our family loves to spend a weekend boating on one of Montana's pristine lakes, trolling back and forth as we fill our buckets with tender, delicious lake trout or sweet-meat bluegill. Shore fishing is also a family favorite when combined with a cooler of local brews and a few sandwiches and guilty snacks. When it comes to stringing up some scrumptious freshwater delights, I'm highly doubtful that any state in the Union could rival our home here in Montana. We have the fish! 
Yet what about those of us who often crave the brinier, fishier flavor of the saltwater fish found roaming around the massive oceans covering our planet? My family loves the subtle, smooth flavor and gentle texture of a freshly caught mountain lake trout grilled to perfection over an open fire. This is especially delightful when paired with a local craft beer (I prefer an excellent pale ale with my lake trout). However, after years of living abroad with a vast ocean a mere few miles away, we've developed the occasional desire for bigger-boned ocean fish. Besides having a more "fishy" flavor and texture, they are also easier to de-bone than their freshwater cousins.
Most of us would consider a trip to the grocery store for our saltwater fish options, but most grocery store seafood products are farm-raised or frozen for (extremely) long periods of time. This can make the meat taste and feel a bit less than fresh. With our fair city of Billings resting about 1,000 miles from the Pacific Ocean and double that distance from the pond to the east, the average Montanan might feel as if they don't have access to affordable and unspoiled saltwater choices. 
Jon Wanderaas, owner and operator of Billings Seafood Guys, has the perfect solution for us. Jon grew up in the heart of the Alaskan wild-caught seafood industry and might just be our state's top expert on fresh, Alaskan seafood. He's brought his knowledge and passion for Alaskan seafood to Montana and made fresh, delicious seafood readily available not only to landlocked Montanans but to Americans across the country.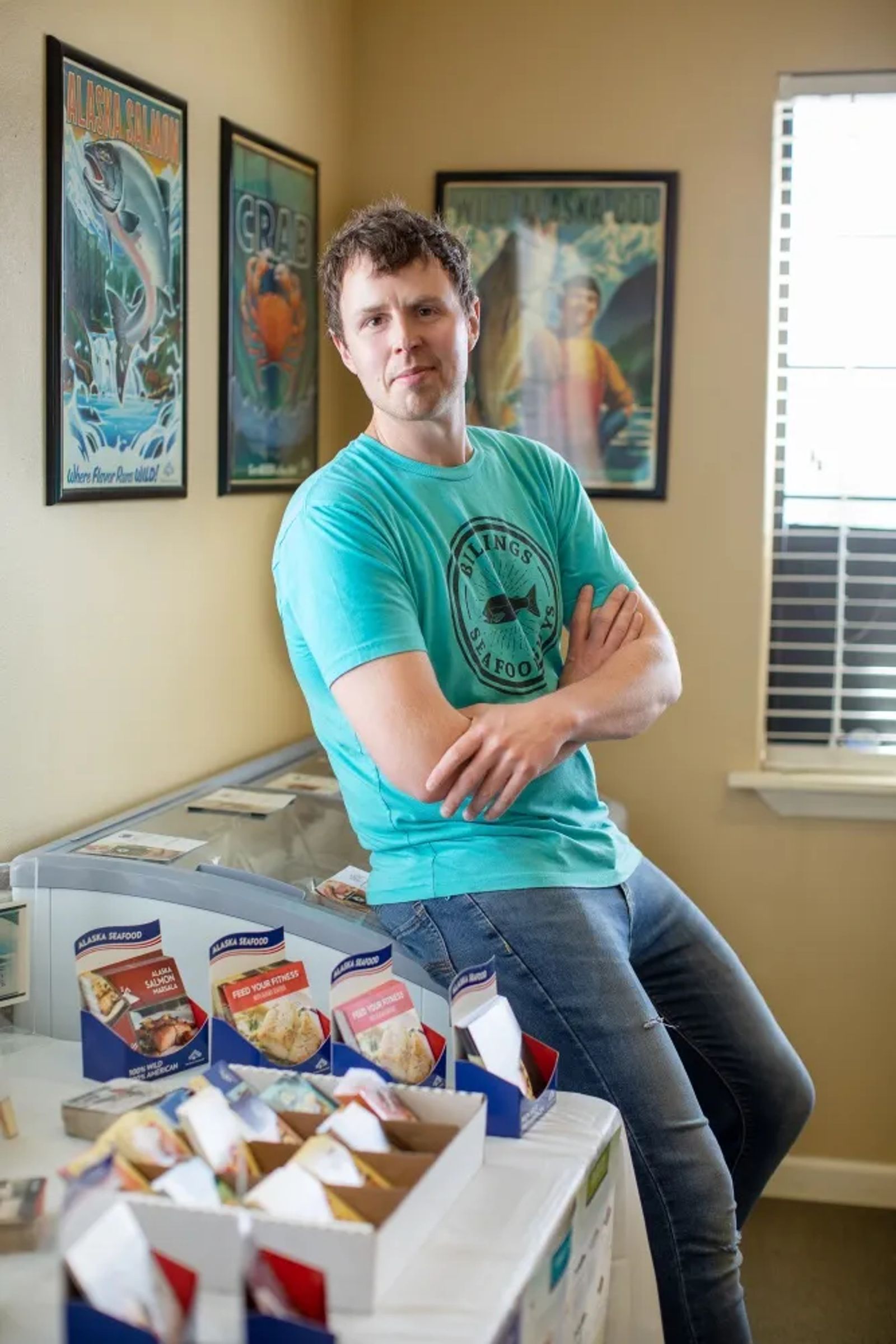 Jon Wanderaas, owner and operator of Billings Seafood Guys
Jon grew up in Petersburg, a small fishing community built on an island that sits comfortably along the heart of the southern Alaskan coastline. At 15, Jon dove into the commercial fishing industry, fishing the Pacific Ocean throughout his high school and college years. He then moved into the processing side of the industry and spent the seven years after college operating seafood processing facilities in the area. Jon knows Alaskan seafood because he has lived Alaskan seafood.
Eventually, he brought his expertise to Billings, and today he works hard to share his knowledge with our community. At his store on Hesper Road, Jon provides not only a vast array of high-quality seafood but uses his position to educate others on the health benefits of Alaskan fish and shellfish as well as various methods for perfectly preparing these ocean treasures. From rockfish to sockeye salmon to shrimp and even Dungeness crab, Billings Seafood Guys serves - and helps us serve - superior, scrumptious seafood options any time. Billings Seafood Guys were voted "Best Seafood in Billings" by the Billings Gazette in 2020.
As well as providing Montana with amazing wild-caught fish and cooking tips, Billings Seafood Guys provide a national home-delivery service brand called "Wild Alaskan Seafood Box." This subscription service allows anyone to have Alaskan seafood delivered to their door every month. The service furnishes families with a regular supply of Alaskan whitefish and salmon and includes free access to online cooking courses and cooking guides to help those who might be either intimidated by cooking seafood or just looking for tips to perfect their culinary styles. Billings residents also can shop online and have a wide range of options brought directly to their homes.
Jon makes all of this freshness happen with a small team of two to three employees (season dependent). He prefers to work directly with fishermen and processors in Alaska, thereby avoiding an army of middlemen so he can more carefully control the quality of his products and keep them affordable. Jon and his girlfriend both have family in Billings and love the area, and in his free time, he enjoys hanging with his sports-loving 6-year-old son. While his mother and his step-father still remain in Alaska, Jon and his family are quite happy to have settled here in Big Sky Country, where they can share their joy with us daily.
For those who love our Farmers' Markets, Billings Seafood Guys will be hosting at two Farmer's Markets this year. Starting May 8th and running until the first weekend of July, the first will be open from 11am until 2pm at their location on Hesper. After that, they will shift to the downtown Farmers' Market when it opens in July. They will be offering packages of their Alaskan Seafood at both locations, including Alaskan sockeye salmon, halibut, and crab.
Meanwhile, stop by their store on Hesper or visit their website, grab a sampler box, or ask about the best way to prepare Argentine red shrimp. Montana has always had the meats, and now we have the fish. In fact, you could celebrate both delights with Billings Seafood Guys "Surf 'n Turf Box," which includes a Montana top sirloin. While you're visiting, say hi to Jon and get some cooking tips that will make your next family meal feel like a relaxing, cool day on the Alaskan coast.
Tips for Seafood Lovers 
Salmon: Many of us struggle to bake or grill salmon without drying it out. Overcooking can be devastating for delicacies like ocean-caught salmon. Jon suggests rubbing your fillet with olive oil before baking as well as using a food thermometer to remove your salmon from the heat at around 140 F. This will ensure juicy, perfectly cooked salmon every time. 
Crab: Steam, don't boil. While boiling crab is the go-to method for most eastern restaurants, Jon suggests that the best way to enjoy crab is steamed. Fans of steamed crab argue that boiling the meat tends to boil out some of the flavors and change the texture.
Wild Alaskan Sockeye Salmon Rub
Originally printed in the June 2021 issue of Simply Local Magazine
Never miss an issue, check out SLM's digital editions here!