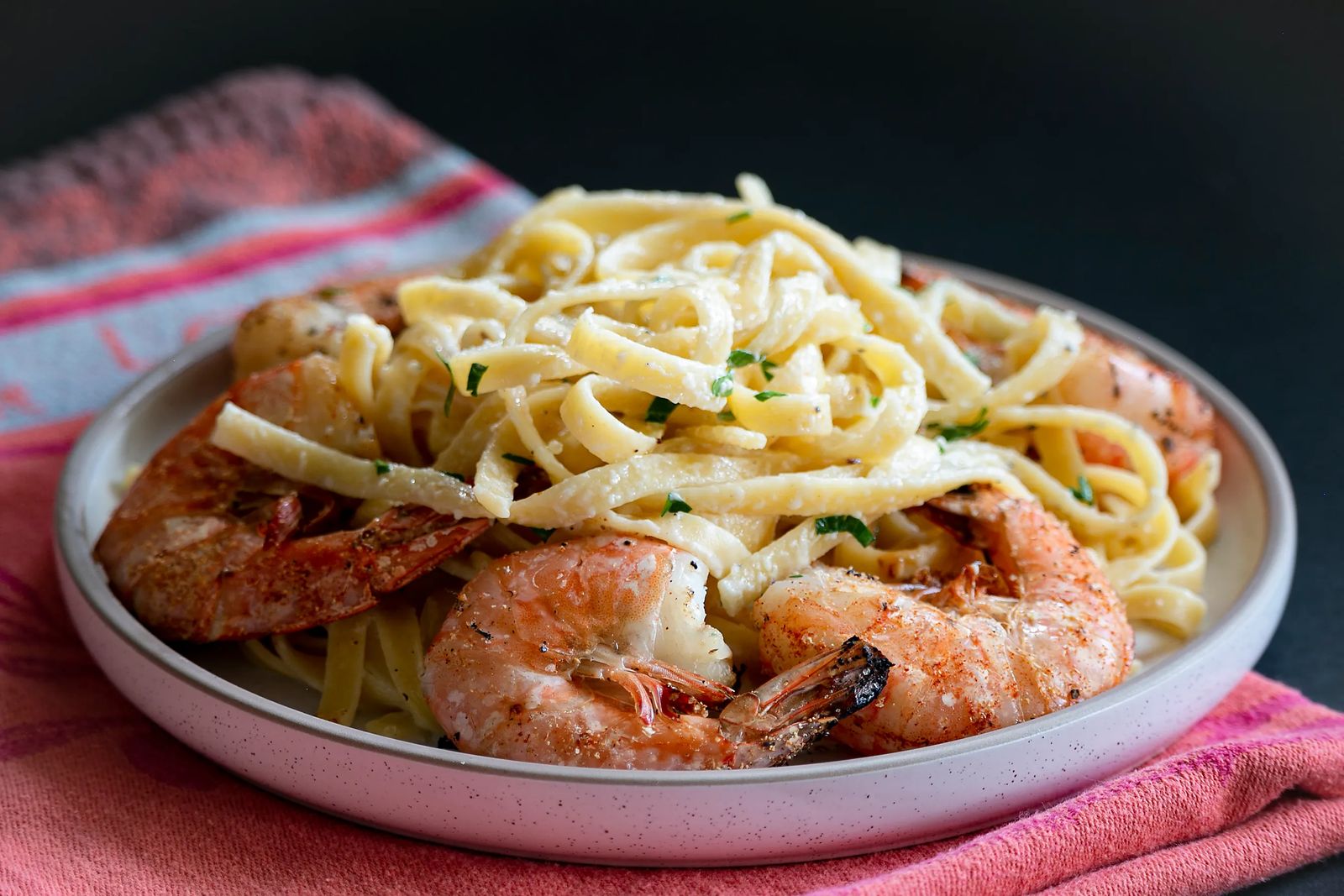 Cook This: Shrimp Fettuccine Alfredo
June 2021
article & photos by renata haidle
Present on most Italian-American restaurant menus and supermarket shelves around the country, Alfredo sauce is a creamy concoction that combines butter, Parmesan cheese, and cream for a truly indulgent experience.
Preparing it at home is very easy and requires little time, making it a perfect dish to cook after a busy day.
Fun fact: if you're looking for pasta Alfredo in Italy, you'll have a hard time finding it under this name, as it is strictly an American import of the original recipe. Instead, ask for pasta al burro (pasta and butter) or pasta al burro e Parmigiano (pasta with butter and Parmesan cheese).
Ingredients:
1 lb fettuccine (you can substitute any other pasta shapes that are suitable for a rich sauce, such as pappardelle, linguine, penne, or farfalle)
1 lb cooked shrimp (broiled, sautéed, or grilled)
1/4 Cup butter
1 ½ Cups heavy whipping cream
2 Cups grated parmesan cheese (use freshly grated Parmigiano Romano for the best tasting Alfredo)
2 garlic cloves, grated
½ teaspoon salt
¼ teaspoon pepper
1 Tablespoon chopped parsley, optional
Servings: 4-6
Prep time: 20 minutes
Directions:
Cook the fettuccine according to the manufacturer's instructions.
In a medium saucepan, bring the heavy whipping cream and the butter to a gentle simmer. When the butter has melted, add the garlic, salt, and pepper. Combine well, stirring for about a minute. Add the grated parmesan cheese. Mix thoroughly until the sauce becomes smooth.
Coat the cooked fettuccine with the Alfredo sauce and top with the shrimp. Decorate with finely chopped parsley, if desired. Serve immediately.
Originally printed in the June 2021 issue of Simply Local Magazine
Never miss an issue, check out SLM's digital editions here!