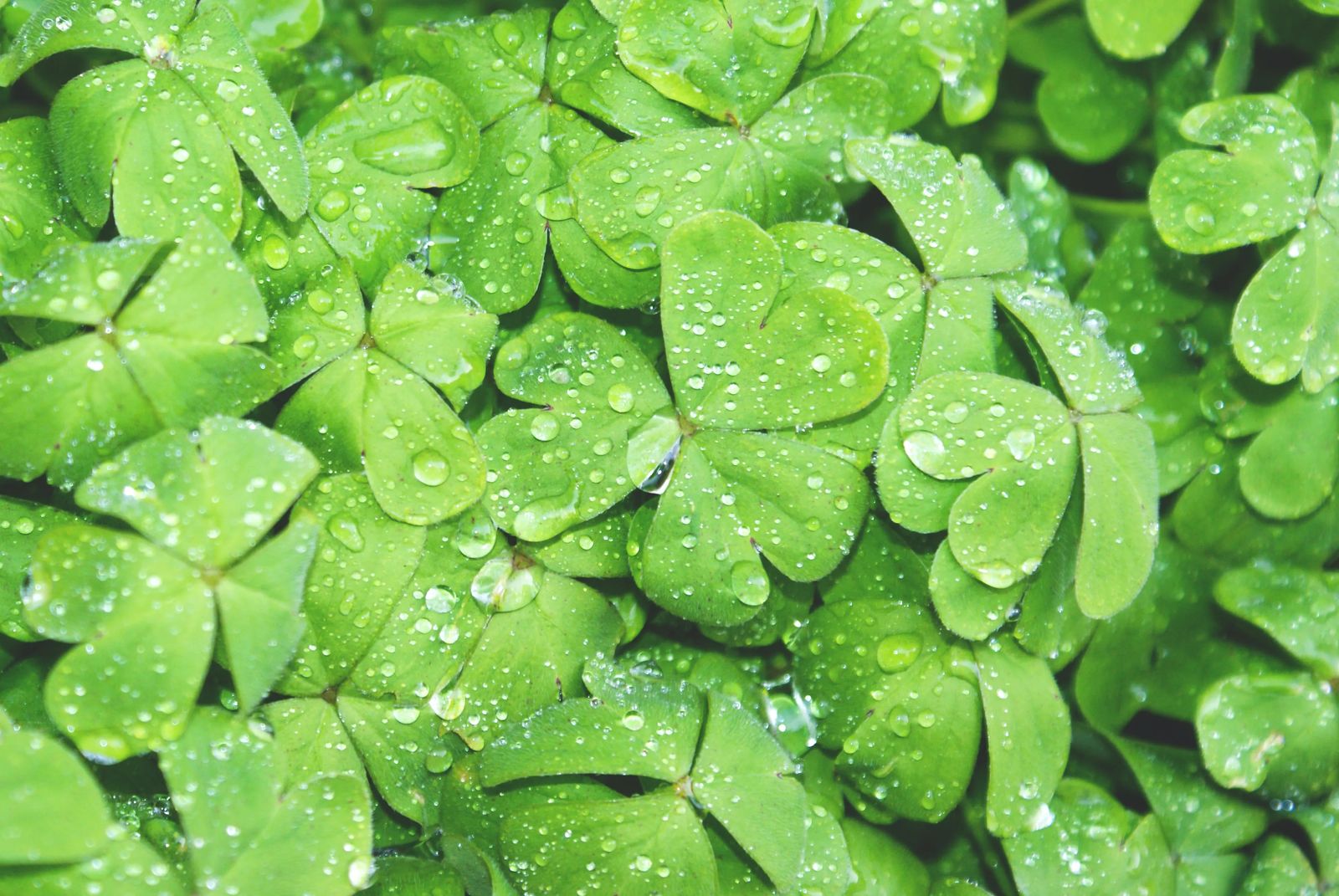 6 Easy Ways to Have a Wee Bit o'Fun on St. Patrick's Day
March 16, 2021
Our biggest holiday of the month is coming up on Wednesday (March 17) and even though our traditional St. Patrick's Day Parade and festivities have been cancelled for 2021, we're lucky there are still plenty of other ways we can have a wee bit o' fun on this Irish holiday.
Here are 6 ideas to get you started:
1. Wear Green
"Always remember that hindsight is the best insight to foresight." - Irish Proverb
If you've ever forgotten to wear green on St. Paddy's Day your foresight to do so going forward is sure to save you from pinches this year. We all know that wearing green is a must unless you want to get pinched. According to folklore, green makes you invisible to leprechauns which is important because if leprechauns see you, they will pinch you - so consider yourself warned. Search your closet now! Or go buy some festive attire for the occasion. Popular garb includes "Kiss Me I'm Irish" shirts, pins, hats etc, and anything with a shamrock, leprechaun, or pot of gold. Just wear some green!
2. Have a Drink
"May you always have a clean shirt, a clear conscience, and enough coins in your pocket to buy a pint!" - Traditional Irish Toast
Guinness is, of course, the traditional drink of choice on this festive Irish holiday (or at least the one that usually comes to mind), but there are certainly other fun "Irish" ways to imbibe. Irish whisky, Irish coffee, green beer, shamrock peppermint shakes...or the boozy version called Grasshoppers that our Assistant Editor, Becca Stewart, shared back in December. Be creative and find something that suits your tastes.
3. Make an Irish Craft
"When Irish eyes are smiling, they're usually up to something." - Irish Quote
This is a great way to make the celebration fun for kids. Pinterest is full of ideas, or consider making this simple End of the Rainbow Twirler that B. Davis shared last year. It's 7 simple steps using 5 basic craft supplies you probably already have on hand so even the most craft-challenged among us can manage this one. Put it up outside and watch it twirl. Or challenge the kids to find a lucky four-leaf clover! That'll keep 'em busy for hours.
4. Cook, Bake or Buy Irish Cuisine
"Bless us with good food, the gift of gab and hearty laughter. May the love and joy we share, be with us ever after!" - Irish Kitchen Prayer
No holiday celebration is complete without some hearty food. Corned Beef and Cabbage has come to be known as the staple Irish-American dish, but don't limit yourself there. If you're more into sweets then try baking a Guinness Chocolate Cake. Renata Haidle adapted and shared a great recipe in our current March issue which you can check out here. Or if you want something a little sweet but a little savory too, then bake a loaf of Irish Soda Bread - Great Harvest Bread Co. also makes a yummy one if you're short on time or don't like to bake.
5. Stream Rhythm of the Dance from Alberta Bair Theatre
"God is good but never dance in a small boat." - Irish Proverb
A celebration of Irish heritage through music, dance and song this one is perfect for the whole family. "Full of flailing feet and fiddles, futuristic dances, eye-catching lighting and costumes, and sensational sound effects, Rhythm of the Dance is sure to stir your soul and inspire your heart," according to their media release. (You can read more about it here.) Tickets are $20 (plus a $3.50 service fee) and you can watch it an unlimited number of times till the end of the month. Plus a portion of each ticket sold through www.albertabairtheater.org will help support our local theatre.
6. Go Out and Celebrate
"Tis better to spend money like there's no tomorrow than to spend tonight like there's no money!" - Irish Proverb
If the stay-home options aren't for you, there are also plenty of places around town where you can get out and celebrate this festive holiday in all its rowdiness.
Here are 3 to consider:
The Rainbow Bar
Smoked Corned Beef & Cabbage plates from Hogs Face BBQ
Caledonian Pipes and Drums at 8pm
St. Patrick's Day Photo Booth
Irish drink specials all day
Green PBR on tap
Red Door Lounge
St. Paddy's Day Feast starting at 4pm
Billings Caledonian Pipes & Drums around 4:45pm
Green beer, great food, good people, great cause
$2+ suggested donation which will go to Billings Schools
Daisy Dukes Saloon and Dance Hall
Drink specials for all tastes:
Green beer
Green jello shots
Jameson shots
Irish car bombs
Whatever you do, make it grand!
"For the whole world is Irish on the Seventeenth o'March!" - Thomas Augustine Daly