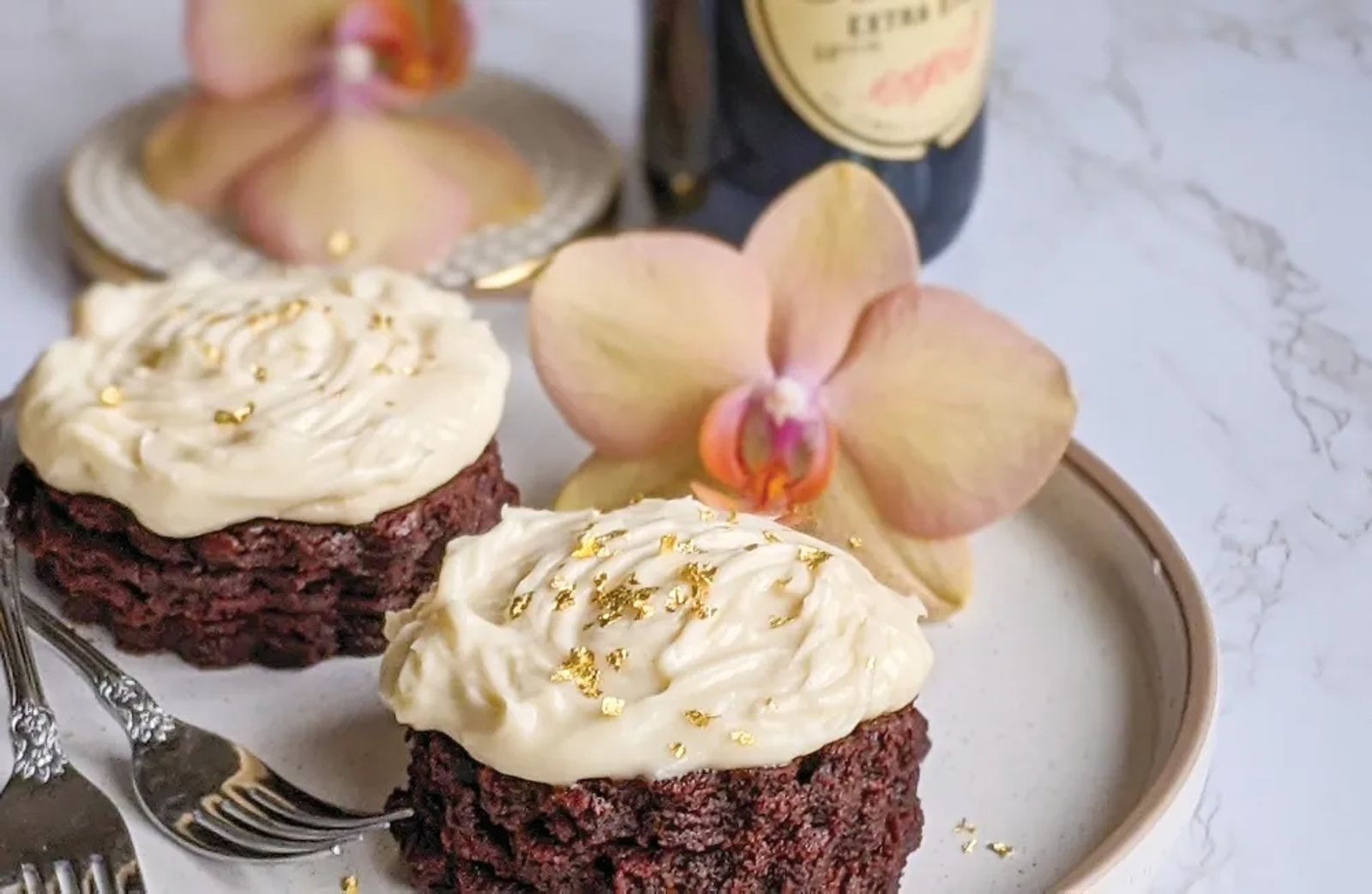 Bake This: Guinness Chocolate Cake
March 1, 2021
article and photos by renata haidle
Adapted from an original recipe by Nigella Lawson.
A popular dessert for St. Patrick's Day, this Guinness chocolate cake comes together quickly and effortlessly. The stout is discreet, and it serves mainly to intensify the chocolate taste. You can replace the Guinness with a strong chocolate stout such as Rogue or Sam Adams for a more powerful flavor.
The frosting is enhanced by adding a splash of Irish Cream liqueur - you can be as liberal with it as you want, just reduce the heavy cream accordingly. As the cake might look a bit humble, much like an unfussy pint of Guinness, add a few edible gold flakes to elevate it to party-worthy status.
Ingredients
The cake:
1 cup Guinness stout
 10 Tablespoons (1 stick plus 2 tablespoons) unsalted butter
¾ cup unsweetened dark cocoa
2 cups sugar
¾ cup sour cream
 2 large eggs
 1 Tablespoon vanilla extract
2 cups all-purpose flour
 2 ½ teaspoons baking soda
1 teaspoon edible gold flakes (optional)
1/2 teaspoon butter to grease the pan
The frosting:
1 ¼ Cups powdered sugar
 8 oz cream cheese (room temperature)
 ½ Cup heavy cream
 A splash of Irish Cream liqueur such as Bailey's
Directions
Preheat the oven to 350F. 
In a 3-qt saucepan, melt the butter on medium heat, then mix in the beer. Remove from the stove and add in the cocoa and sugar. Whisk until well blended.
In a separate bowl, beat the eggs until foamy. Add the sour cream and vanilla and mix well. Pour into the saucepan and combine with the Guinness mixture. Add the flour and baking soda, and mix thoroughly. 
Butter a 9-inch cake pan and cover the bottom with parchment paper. Pour in the batter. Bake at 350F for 45-50 min. When a toothpick inserted in the middle comes out clean, the cake is done. Remove from the pan and place on a large plate. Let cool.
To make the frosting, blend the cream cheese and the powdered sugar until smooth. Add the heavy cream and a splash of Irish Cream liqueur to obtain a spreadable consistency.
When the cake has cooled, frost only the top in a messy manner to mimic the foam on a pint of Guinness. Finish with a sprinkle of edible gold flakes for a festive touch.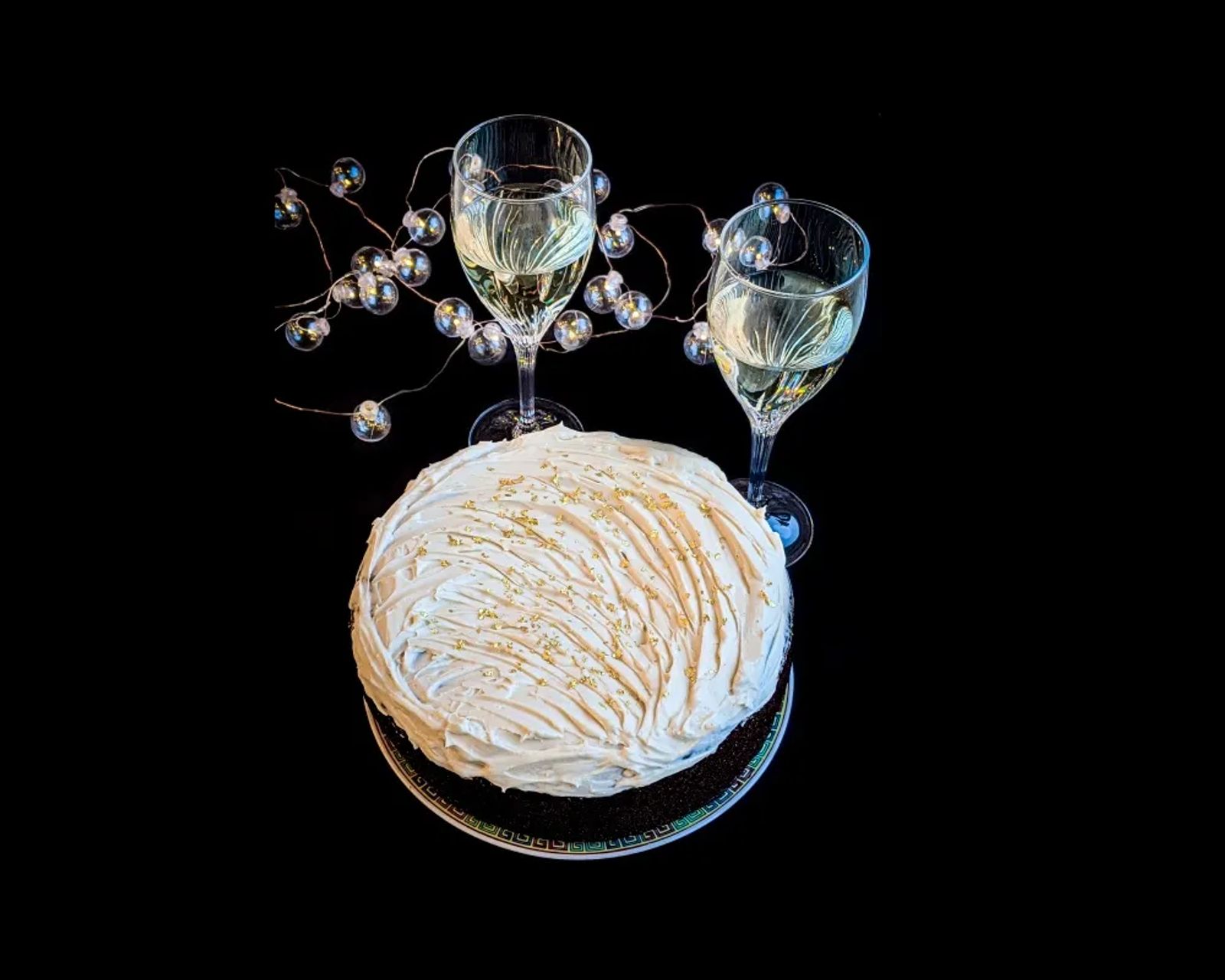 Originally printed in the March 2021 issue of Simply Local Magazine
Never miss an issue, check out SLM's digital editions here!