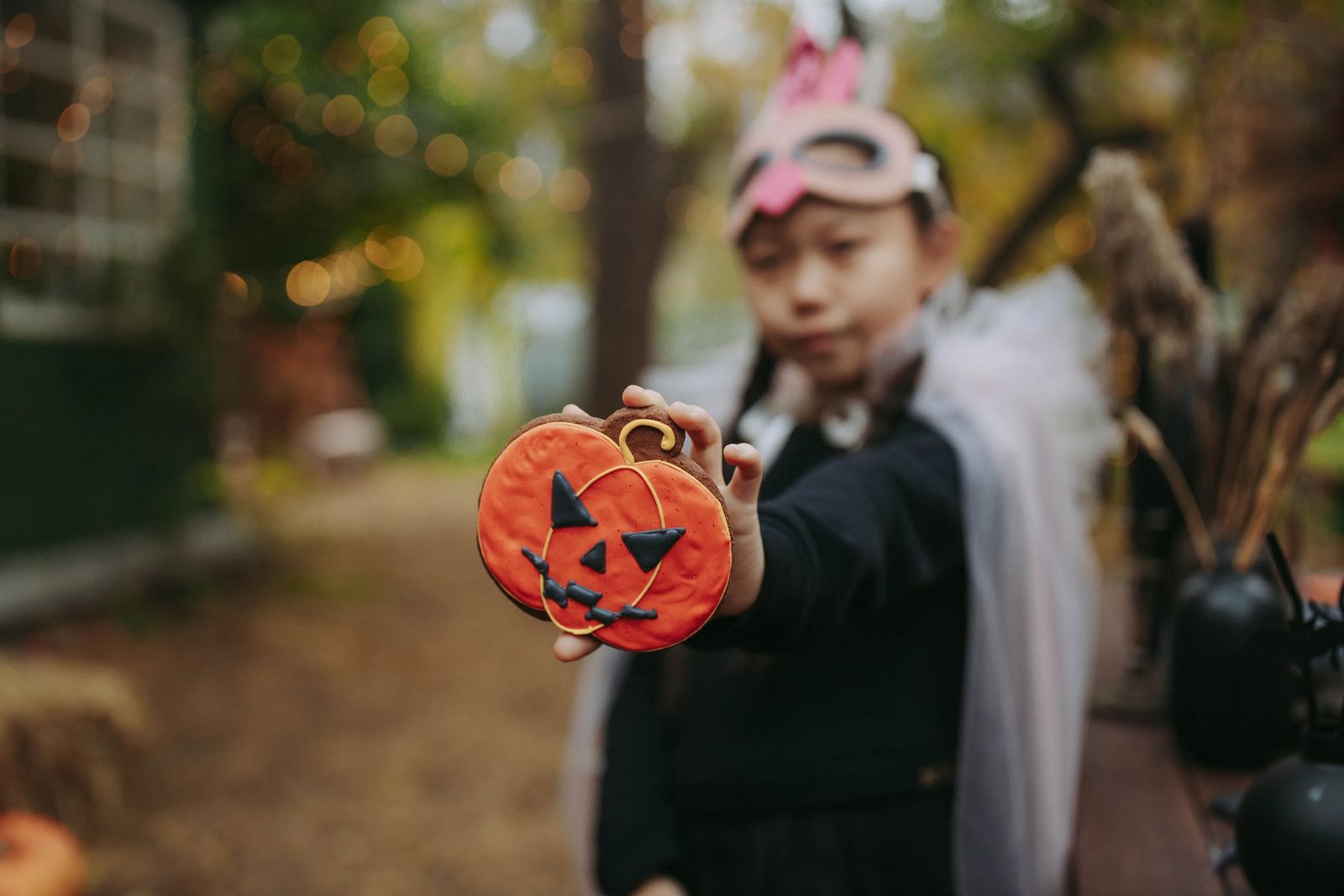 2023 Halloween Happenings in and around Billings
October 2023
compiled by rebecca stewart
**Updates are being made as we become aware of any cancellations. Please check back regularly!**
From a-maize-ing fall festivities to all things masquerade and trick-or-treat, October is brimming with fun for the whole family! Be sure to bookmark and regularly pop by this page, as we'll be making updates as information continues to roll in!
Have a Halloween-related happening that's not listed here or in the calendar, then submit your event HERE.
Scroll onwards for our full list of Halloween Happenings! Check out all of the happenings in the calendar feed at the bottom of the page!
fALL FABULOUSNESS
The Maize at Grandpa's Farm | 58th Street West and Grand Avenue | https:/www.themaizeatgrandpasfarm.com
September Hours: Wednesdays: 6-9pm, Fridays: 6-10pm, Saturdays: 10am-10pm
October Hours: Wednesdays: 6-9pm, Fridays & Saturdays: 10am-10pm
Cost: See website for details
Ages 14 and younger must be accompanied by an adult
The Maize at Grandpa's Farm is celebrating 30 years of The Nightmare Before Christmas! There is much to do at Grandpa's Farm (besides the epic Maize and pumpkin-picking), explore the website for the full list of activities.
***As of October 21, the pumpkin patch was sold out, but cute little ornamental pumpkins and some specialty decorative options are still available (plus all of the fun that Grandpa's Farm has to offer!***
****Get layered up and come get scared at Grandpa's Farm on October 27--they will still be open from 6-10pm.****
2023 Pumpkin Patch @ T&C Farms | | September 22-October 29: Fridays-Sundays, 9am-Dusk | 1927 Holstein Lane, Laurel
The growing season was not without its challenges this year, but fall has officially arrived, and T&C Farms is ready for you and yours to head to the farm! Come on out to the Laurel Pumpkin Patch and pick your perfect pumpkin while enjoying all kinds of family fun at the farm!
Facebook: LaurelPumpkinPatch
HarvestFest | Downtown Billings, under Skypoint, 2nd Avenue & Broadway | October 14 @ 9am-4pm
Usher in all that fall has to offer with Downtown Billings' Annual HarvestFest. This event for the family includes mums, pumpkins, face painting, balloon twisting, baked goods, and the final offerings of locally grown goods.
TRICK-OR-TREAT Events & Activities
National Honor Society Halloween Carnival – Friday, October 27: 6-8pm | Laurel High School, 203 E 8th Street, Laurel
The kids are getting extra mileage out of their costumes this year! Laurel High School's NHS is once again presenting an evening of fun and games for preschool-elementary aged children!
**CANCELLED** Boo at the Zoo – Saturday, October 28: 10am-4pm | ZooMontana, 2100 S. Shiloh Rd
A MESSAGE FROM THE ZOO'S FACEBOOK PAGE: It is with great sadness that we announce Boo at the Zoo will be canceled this year. The winter storm has forced many of our vendors to understandably cancel due to the outdoor nature of the event. The lack of good indoor space makes it difficult to move the event inside. We don't take this decision lightly and know many of you will be disappointed. We apologize for the inconvenience and look forward to bringing the event back bigger and better next year. We will be handing out candy throughout the week. Thank you to our wonderful presenting sponsor, Rimrock Pediatric Dentistry for their grace during this decision.
Gather up your costumed kiddos for ZooMontana's annual "merry, not scary event," Boo at the Zoo! It's candy, activities, and fun! Check online for more details!
Regular Zoo admission day, free for Zoo members.
Doggone Halloween Party- October 28: 11am-2pm | Oscar's Park, 3670 Wise Lane
Trick-or-Treat- Dogs and their humans have the opportunity to trick-or-treat at a variety of decorated tables. There are treats for humans and fur babies, one and all!
Food Trucks and other goodies are onsite to keep the hungries away!
Costume Contest- Is scheduled for (12:30ish). For ages 3-93, there is a $5 entry fee. First, second, and third place prizes will be awarded by a judges panel for Human with Fur Baby combo or Fur baby only.
Don't let the weather keep you away, they have a covered deck with heaters and an indoor area!
Jeepers Creepers Trick or Treaters – October 28: 1-4pm | Candy Town USA, 1025 Shiloh Crossing Blvd
Dress up in your best Halloween costumes and be prepared to fill your bags with candy and treats from a gathering of local Jeep owners and enthusiasts.
**CANCELLED** Haunted Hillner 2023 – October 28: 5-8pm | Hillner Park, Lockwood
Due to the cold & snowy forecast, Haunted Hillner has been cancelled for 2023.**
At this free family event, you can expect Halloween games, candy, Barrel Train Rides, and a Haunted Maze. This spooktacular adventure is presented by the Optimist Club of Lockwood.
Downtown Trick-or-Treat – October 31: 12-5pm | Participating Downtown Billings businesses
Kick off your trick-or-treating downtown! You could start just about anywhere, but it's recommended that you begin your adventure at the DBA office, 116 N 29th St., Suite A, where you'll snag a map of participating businesses, a treat bag, and a goody or two.
<<<<SCROLL<<<<
Putting the SCREAM in Your Halloween
Halloween's not just for the kids, check out these Halloween happenings, some that are fun for the whole family, and others perfect for the grown ups…
Ghost Evening Tours – October 12 & 19 @ 6pm, 7pm, or 8pm | Moss Mansion. https://mossmansion.com
Experience the Moss Mansion in an entirely different way. They're shutting off the lights and sharing ghost stories while walking through the history of the Moss. Guests will hear a compilation of stories and experiences had by staff members and volunteers, as well as findings by multiple Montana Paranormal Society investigations.
The Rocky Horror Picture Show - 8pm, October 20 // 9pm, October 21| The Babcock Theatre
The songs...the seduction...the sensations...
There is no film experience quite like The Rocky Horrors Picture Show!
5th Annual Scarity Haunted House- October 19-29: 6-11pm | Billings Depot
Be sure to scope the details each evening, as there are themed nights throughout the 2023 Scarity Haunted House's run. Doors open at 6pm, but the fun and scares begin at 6:30pm.
Horror Theater: A Dead Man's Mansion @ Moss Mansion - October 26-28 & 30-31 | Tours start at 7pm and will run every 10 minutes until close. **Reservations are highly recommended**
Tales have been told of the Dead Man's Mansion, said to be haunted by ghosts and ghouls. Many have explored, but few have escaped. This October, find out if you and your friends are brave enough for this adventure. We hope you make it out alive!
Hocus Pocus - October 27 @ 7pm // October 28 @ 3pm or 6pm | Babcock Theatre
It's been 30 glorious years since we were gifted the chaos and witchery of the Sanderson sisters, and for two nights they're back in your local theater. Let your Halloween energy run amuck, amuck, amuck as you enjoy this classic at Babcock Theatre!
Masquerade at the Yam – October 28 @ 7pm, doors open | Tickets: $55 | Yellowstone Art Museum
It's the perfect Halloween (well, Halloween-adjacent, it is on the 28th) date night or girls night out. Masquerade at the YAM allows you to don your most creative costume while you eat, drink, and dance the night away! Guests will be wowed by live performances, tarot and mystic readings, Billings' most creative costume contest, photo booths, and a packed dancefloor run by DJ Benefit. Party goers will also enjoy cocktails, local brews and festive appetizers.
Here's what you need to know about this year's theme: Beam Me Up! Planet Earth is in the rear view. Humanity including ghouls, monsters, aliens, celebrities, and everyone in between is on a voyage through the stars for one night only to an alternate galaxy…things will inevitably get…strange! The YAM invites guests to interpret the theme in any way that inspires their creativity. Guests should note that the theme is NOT required, but rather up for interpretation. We encourage attendees to let their creativity shine when considering their individual or group costumes by hosting the ultimate premier costume contest—and, yes, there will be prizes!
FULL LIST OF HALLOWEEN HAPPENINGS IN & AROUND BILLINGS: