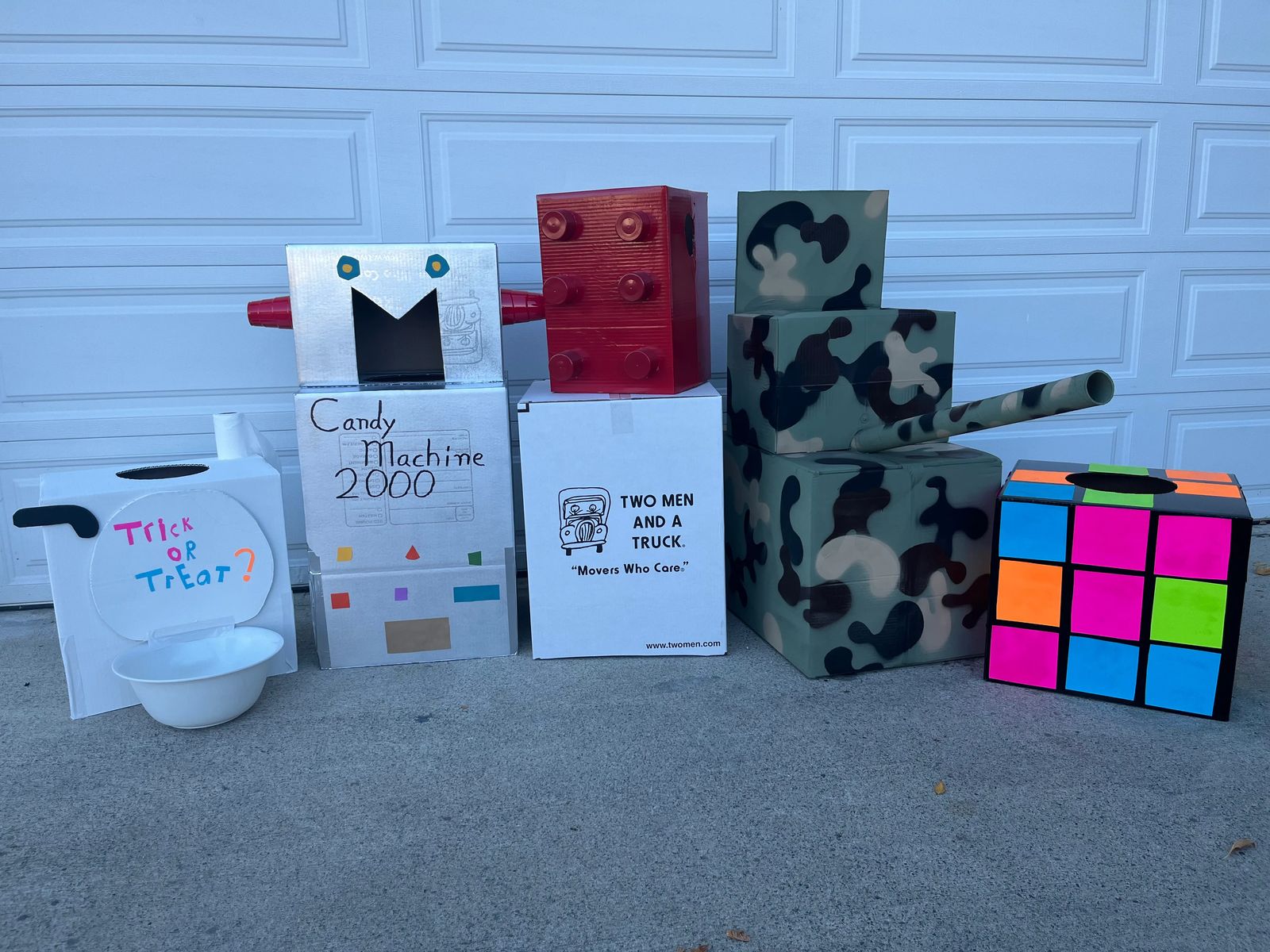 photos courtesy of Eric Leggate, Two Men and a Truck
How to Make Cheap & Creative Halloween Boxtumes
October 20, 2022
Everything around us seems to be increasing in cost, often faster than we can keep up with. Combine the rising costs with the constant "extras," and it is getting increasingly difficult to keep up with the Jones's.
According to the National Retail Federation, Halloween 2022 is expected to result in Americans spending $10.6 billion. With a B. And $3.6 billion of that is earmarked for costumes for kids, adults, and pets, spreading out to an average of $33.75 for each costume (bankrate.com). Why dig deeper in our pockets if we can get a little creative and save some dough?
That's where Eric Leggate and Two Men and a Truck come in. Leggate spent a weekend making all of the costumes – or "Boxtumes" – pictured above - out of boxes and household supplies. "Even if you buy boxes, these costumes should cost you $20 at most, with the least expensive being the Lego at roughly $5," he explained. The most expensive and time-consuming boxtume pictured is the tank, which required several different colors of spray paint as well as time for each color to dry between applications.
"Your imagination is the only limiting factor," Leggate said. "Some of these ideas I found online, but as a Montana-owned and veteran-operated business, the tank was a fun one we came up with on our own to honor veterans."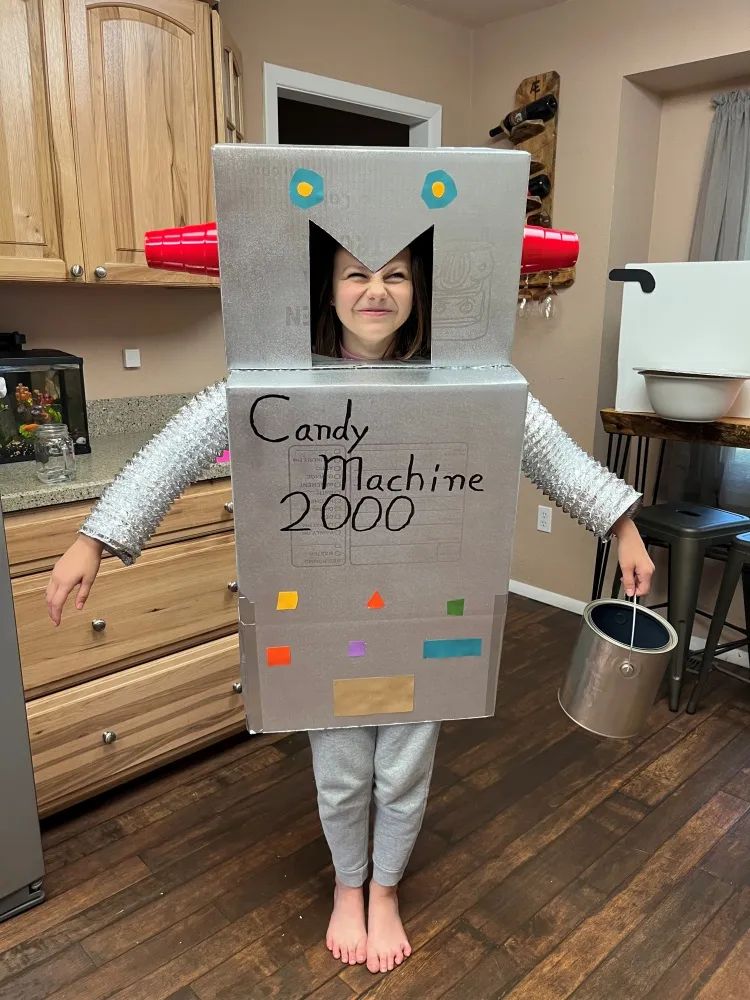 photos courtesy of Eric Leggate, Two Men and a Truck
The costumes come with added tricks for the "treater," too. "The toilet bowl is a lid that is taped up in the photo, but normally it's down so when the child trick-or-treats, they lift the lid to receive the treat. And the tank is super fun as well. The kids' arms are tucked inside the box and the treat goes into the tube and sails down into the trick-or-treat bag inside the box," Leggate continued.
Leggate is the General Manager for Two Men and a Truck which is owned by the Heslop Family and run by Leggate and his team of fellow veterans. It opened in Billings earlier this year in April and is quickly making an impact on the community. They partner with several local events like the Women's Run and the Masked Pumpkin Race as well as sponsoring youth sports. They also regularly give back to Adaptive Performance Center (APC), a veteran-only gym and fitness center. In fact, the boxtumes pictured here will be up for auction at APC on October 27th with all proceeds going to benefit APC directly.
This Halloween, do yourself a favor and craft a costume unlike what you'll see anywhere else! In addition to costing less than average, most of the boxtumes took a relatively short time to complete with all of the ones in the photo completed during one weekend. And, if you need a fresh box to get started, swing by Two Men and a Truck at 1375 4th Ave North in Billings, 59101.