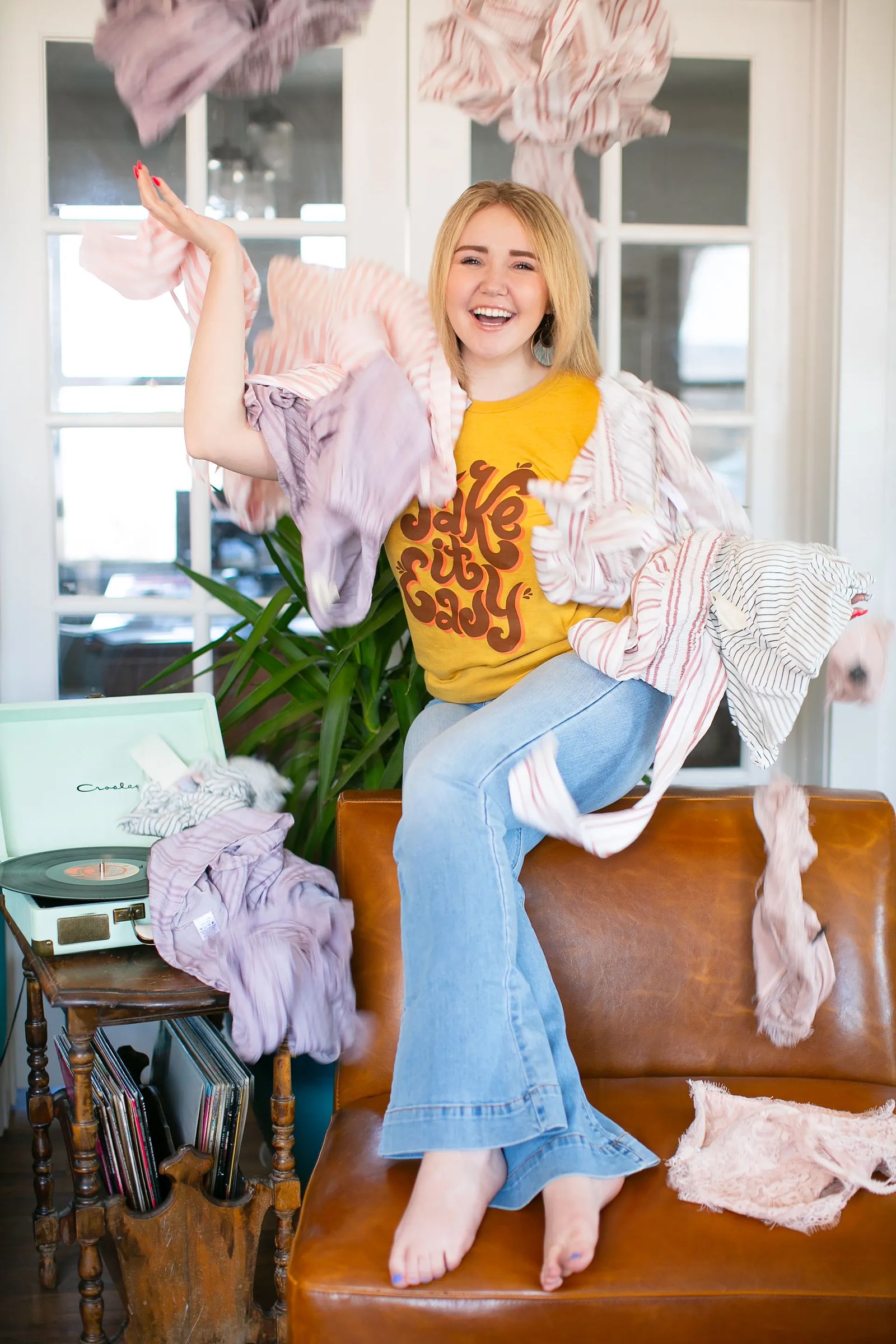 Woman Next Door: Anna Kraft
June 2020 | article & photos by lovely hitchcock
Anna's mother and aunt were once the proud owners of Raffia, a little shabby-chic boutique on Grand Avenue that was an integral part of Billings for 18 years. People from near and far would go there to buy a wide array of unique furniture, house decor items, and one-of-a-kind clothing. It has been some years since the store closed its doors, yet the soul of Raffia still sparkles in the lives of those who knew it.
Young Anna spent many of her childhood days at Raffia, and she was only 3 years old when I began working for her mother and aunt. This arrangement provided me the joy of watching Anna grow up before my eyes, almost as if she were one of my own.
When Anna turned 5 years old, she sold corn on her mother's truck in the parking lot. She quickly discovered that she had little patience for curbside market sales, so she would sneak away to hang out with me whenever she could. Despite her frequent escapes as a little girl, she already possessed a keen understanding of how money worked, using her summer corn sales money to purchase school supplies every fall. She recalls thinking, "If I want the coolest pencils, I better get me some money!"
But corn was only the beginning. "At 8 years old, I started showing cattle," she remembers out loud. "I was also involved in Department N, where I did home environment [projects] like sewing and baking. So, for a few years, I won the Grand Champion award, and I got to sell my projects. I would say that was the beginning of my entrepreneurship, even though I was doing it through 4-H and Clover."
When she was 13 years old, she was given a NILE Merit Heifer. "This was a donated heifer. I got to show her and keep her, and then breed her. So that's how I started my small herd of ten cattle." Always the astute businesswoman, she continued to breed and sell the cattle for a tidy profit. Now that Anna is a college student studying Agricultural Business, her cows are mixed in with the family's herd.
In her teen years, she made another entrepreneurial move. "I was 17 when we started Anna's Raffia. Mom and I often had conversations about the retail world. Mom told me, 'You can't tell Dad. It's a secret! I want to do something again [after Raffia on Grand], and I want you to be a part of it.' I was all in, but we couldn't tell Dad until we had the logistics worked out."
Her mother ordered the first round of clothes, and they rocketed forward from there. They did their first marketing photoshoot in their back yard. "We wore Christmas shirts, and the pictures were really bad," she remembers with a smile. "It's been over a year, and now we do all of our ordering online through wholesalers." Anna's Raffia was born.
She and her mother plan to grow the business. "We will eventually go to the market in Dallas. We might make a storefront, but that depends upon what I decide to do once I'm out of college." Anna has made law her professional destination, but she has been working for Western Ranch Supply in their fashion and clothing section, which she loves. "I like retail clothing," she confidently states. "I need to personally organize myself. Sometimes I feel like I'm more creative than being a lawyer might allow, but I really want to be a lawyer. I'm kind of a person who likes to give something my full attention."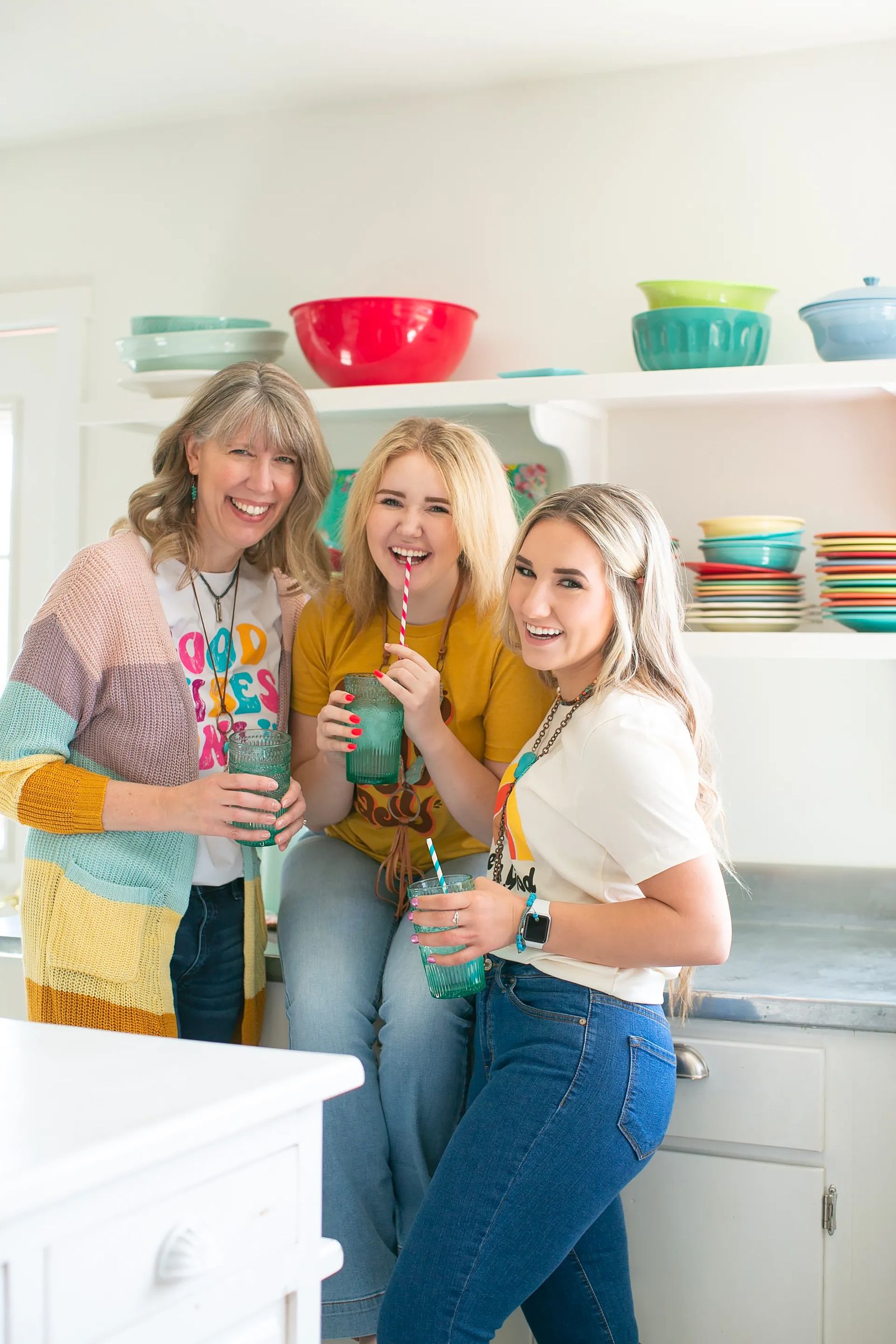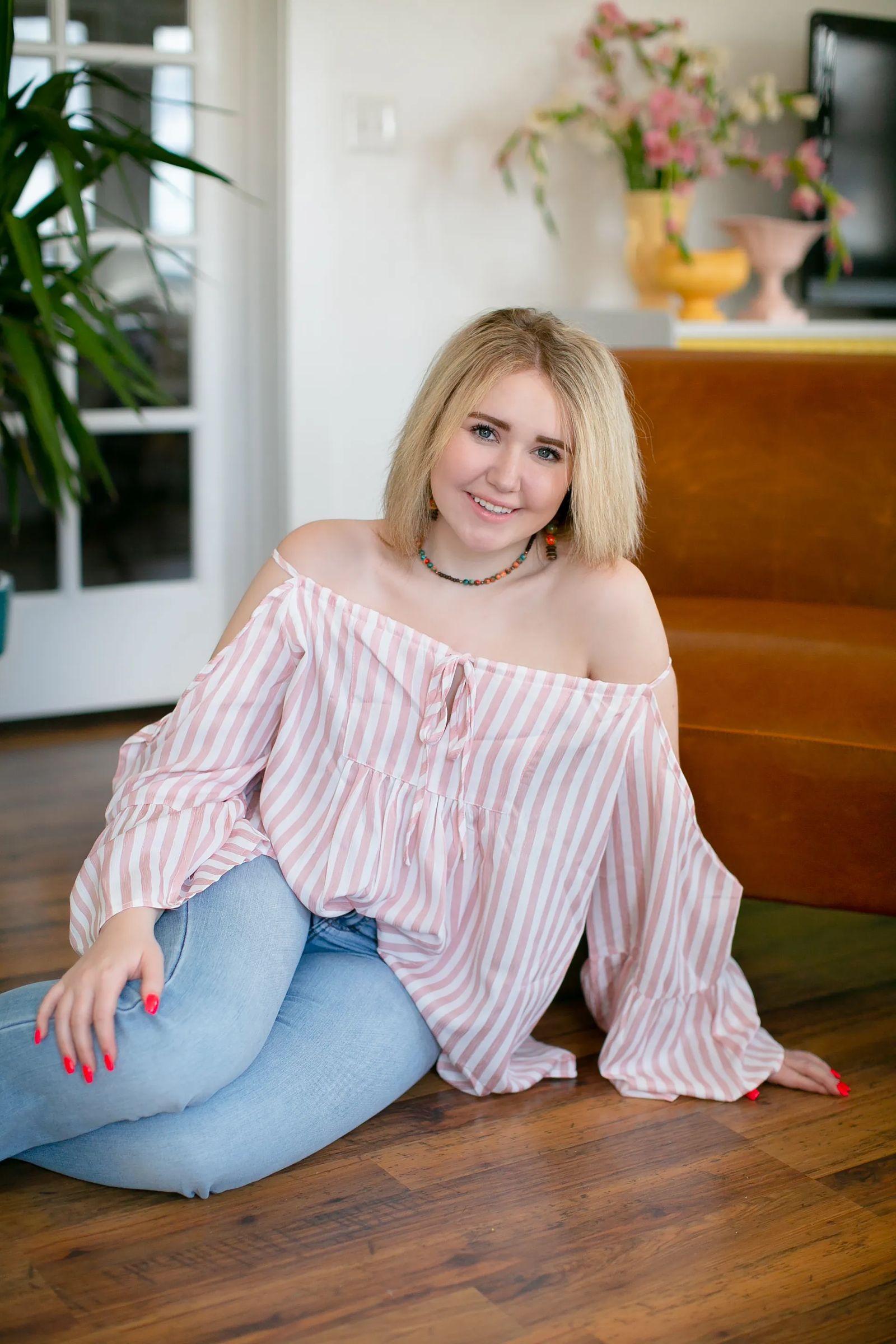 She is, in many ways, a typical Montana girl. There is no fear of hard work in her. "Owning an online store means you have to work hard to make your customers aware of your products. Constantly advertising through social media becomes very significant. We are learning how to better promote ourselves on the Internet."
This may seem a far cry from her early days of curbside corn sales, but she still has that face-to-face entrepreneurial spirit. "We did Market Place Magic at the Metra, and we ran out of things to sell the first day. My goal is to go to National Finals Rodeo in Vegas and set up a booth there. Our clothing styles are very versatile, and the same styles can be used across different age groups."
Understanding how to start and grow a business was just part of Anna's upbringing. "Selling my corn, having my herd, learning business vocabulary from my father, and how we lived life on the ranch, all gave me a solid business mindset. Western Ranch taught me the merchandising side of sales. I have been lucky with the resources that I have been given as well as the role models I have to look up to, including my brother Seth. I have always been surrounded by a supportive family and community. But, without a doubt, my main supporters are my parents."
Chatting away with Anna took me back to my days with the Raffia Girls; She looks and acts very much like her mother, Lori. Lori proudly admits to seeing much of herself in Anna. Still, she notes that Anna has her own, unparalleled character that makes her far more than a copy of herself. Anna's path is uniquely her own, as are her choices in business and life.
"Where are you going from here?" I finally asked the little girl I had first met all those years ago. Yet the answer came from a grown woman with a great sense of style, a good amount of business know-how, and zero entitlement mentality: "I'm only 18 so, who knows?" With a sly smile, she added, "What I do know for sure is that you and mom are already hired."
The little girl has grown up, and the legendary store on Grand Avenue is but a memory. But you and I can still enjoy Raffia through Anna at https://annasraffia.com. As Anna would say, "XoXo Anna's Raffia!"
Originally printed in the June 2020 issue of Simply Local Magazine
Never miss an issue, check out SLM's digital editions here!