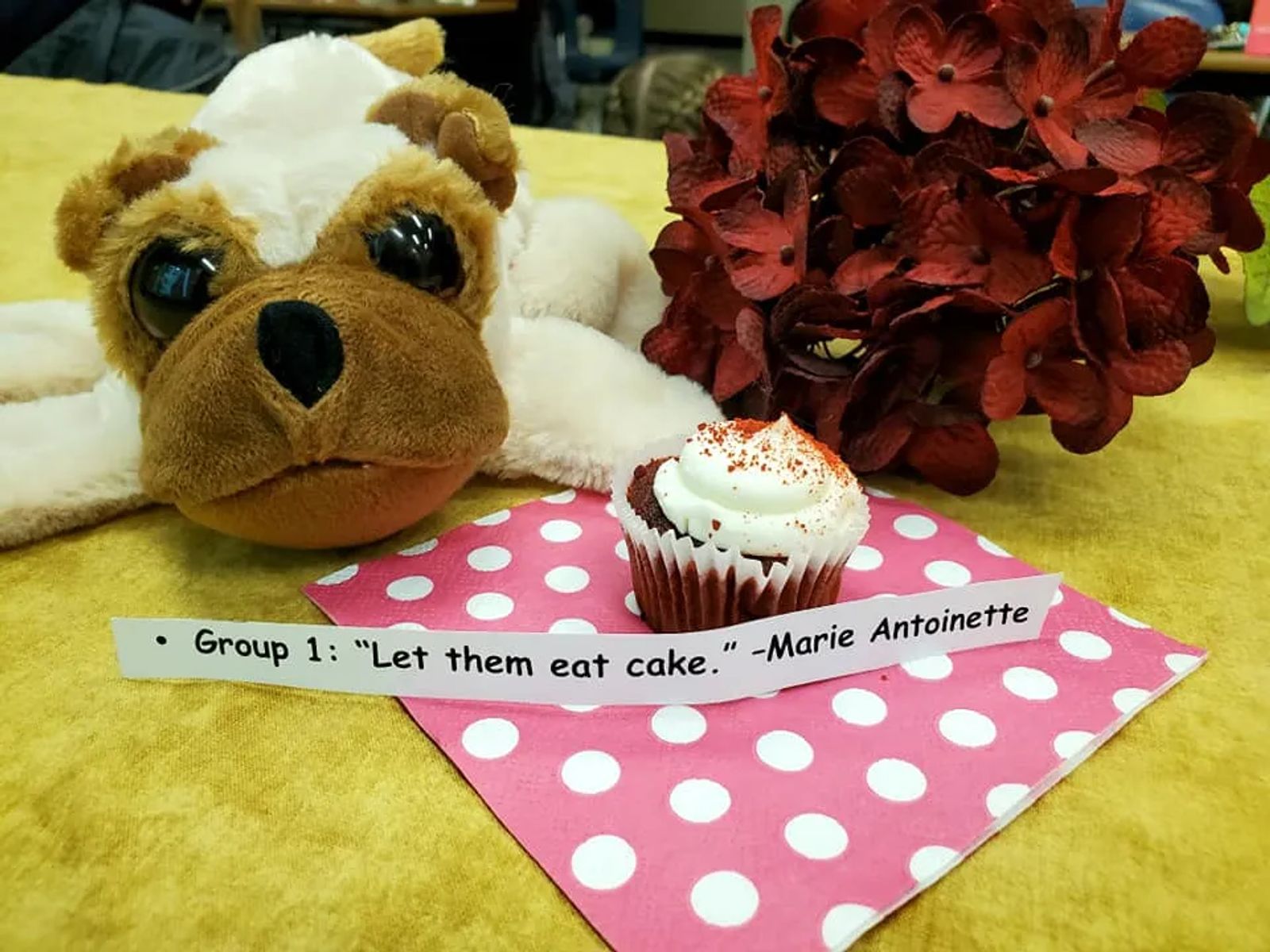 What Teaching During the Pandemic Taught Me
August 5, 2021
article & photos by katie jones backer
While so many people adjusted to working from home during the pandemic, I had the uniquely opposite experience. Having "retired" from teaching in 2017 to adopt my daughter and pursue writing, I was given the opportunity to teach in-person during the 2020-'21 school year. Going from working at home for the past few years to being back in a classroom, working full-time, being surrounded by teenagers, lesson planning, and wearing a mask all day was a lot of change at once. And yet, it ended up being one of the best experiences of my life.
A few lessons I took from the year:
1. "You can do hard things."
Truly, having been out of the "game" for a while I questioned whether I was up to the challenge and if I would still be able to connect with students. If anything, I found that I had years of untapped energy stores ready to go. I gave my all this year because I was so excited to be around kids again and felt that if they were going to show up and brave the year, I certainly wasn't going to hold back.
2. The best is yet to come… and that's coming from a History teacher!
While we often hear people gripe about "kids these days," I was pleasantly surprised by the amount of joy, energy, and genuine interest my students had. I saw kids daily coming to school, grappling with the uncertainties of a pandemic, political season, contact tracing and more, with grace. They were kind to their peers and teachers, inspired to be back in school after quarantine, and genuinely grateful for the little things. I have loved every group of students in my career, but this group was thankful in a way I've not yet experienced. While the pandemic has been tragic and stirred many fears, it also revealed what matters most. And my students demonstrated this so wonderfully. This next generation is one to support and be proud of. They have inspired me. (Way to go, parents!)
3. Mix things up!
Returning to the classroom, definitely had an impact on my personal life as well. Having less time at home, required me to prioritize my time and relationships more. My husband and daughter stepped up to care for our many pets (including a new puppy!), and their relationship deepened as school drop-off, making lunches, and homework help fell to Dad more often than not. I believe it was a great shake up for all of us and made us even more appreciative of one another and our time together.
4. And yet, just because you're good at something, doesn't mean it's what you're meant to do… at least at this present moment.
While teaching is one of my great passions and I thoroughly enjoyed this opportunity, I do not believe it is what I am supposed to be doing long-term. So, back to "retirement" I go. I will forever be grateful for this experience, but I am choosing to focus these next few years on raising my daughter and pursuing my other great passion: writing.
I would like to give a HUGE shoutout to my World and U.S. History students at the Billings Career Center. Your energy, resilience, enthusiasm, and kindness has left an unforgettable mark upon my heart. May you forever dream big, be EPIC, and shine on!