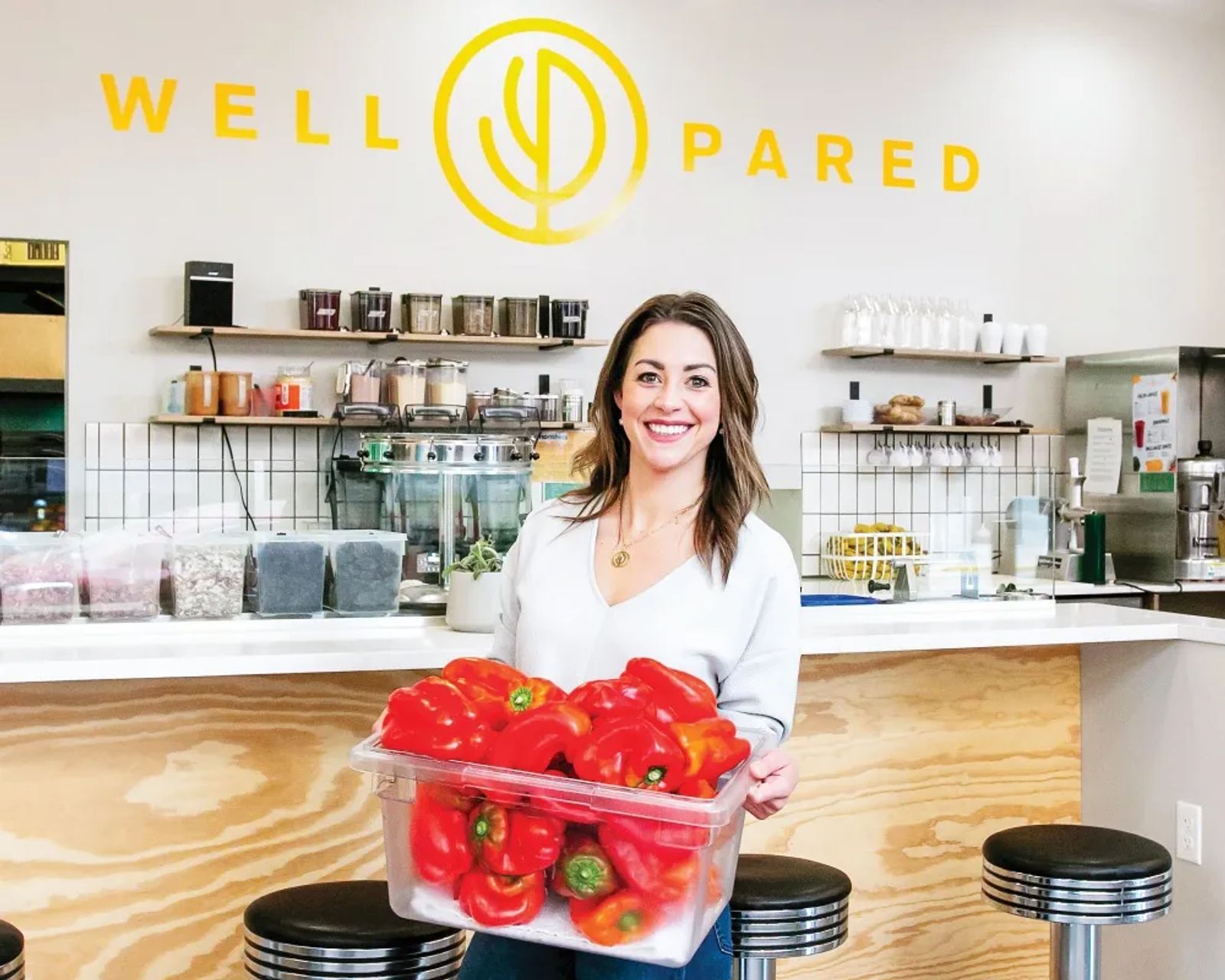 Wellness Matters: An Interview with Nicole Griffith
April 2021
article & photos by renata haidle
As the old adage goes, you are what you eat. And Nicole Griffith, vibrant, fit, and radiating wellbeing, seems to embody that perfectly. As the owner and CEO of Well Pared, the popular Billings eatery and juice bar, she has been encouraging the community to choose healthy fast food for more than five years. 
With an early interest in wellness and nutrition, Griffith pursued a degree in health and human performance and received her bachelor's degree from Montana State University in 2015. That same year, she celebrated the opening of her first business, Get Juiced, a food truck offering freshly pressed juices, smoothies, wraps, and salads. At that time, she had little to no competition in the healthy fast food market, and success did not take long to arrive. The transition from food truck to brick-and-mortar restaurant was a logical one, spurred by consistent demand and Griffith's remarkable entrepreneurial spirit.
In 2018, the familiar red apple in the Get Juiced logo was replaced, and the name got changed in a rebranding effort that would usher in even more significant changes. Operating under the new name of Well Pared, the business expanded to a second location downtown. This was made possible by a grant known as the Battle Of The Plans, offered by Downtown Billings Alliance and Big Sky Economic Development. The bright and modern space was created with help from architect Maisie Sulser of Restôr Design + Build and incorporates biophilic design* elements that seamlessly bring nature indoors. "Everything offered at Well Pared is inspired by nature," Griffith explains. "Incorporating plants, and lots of them is just another way we help connect our employees and customers to the numerous health benefits nature has to offer."
"Our goal is to help change the way people eat by making eating healthy simple; this remains at the core of everything we do." - Nicole Griffith, Well Pared
It is easier to relate to your customers' health issues and learn how to better help them when you've been through similar things yourself. Griffith's path to wellness has not always been a smooth one. She opens up about it with courage and honesty: "I like to think health and wellness found their way to me. By middle school, my body image dysmorphia had developed into a pretty serious eating disorder. Had I not struggled to find balance with health and wellness myself, I'm not sure I would be able to help others today. The passion I have to help others start their wellness journey comes from a difficult, personal journey of my own."
These days, Nicole Griffith is a confident business owner who has found her balance. Her focus has shifted to the business's operational side; most of her time is spent overseeing finances, marketing, human resources, customer service, and more. Many hats? Yes. Yet the tasks get done, and the enthusiasm remains with Well Pared's mission statement always top-of-mind. "Well Pared is passionate about offering its community fresh, healthy, and delicious food at an affordable price," Griffith says. "We believe that eating good-quality and good-tasting food is the most important thing we can do for our bodies. Not only is the right food the best fuel, it is also the way we gather and connect with one another. Our goal is to help change the way people eat by making eating healthy simple; this remains at the core of everything we do."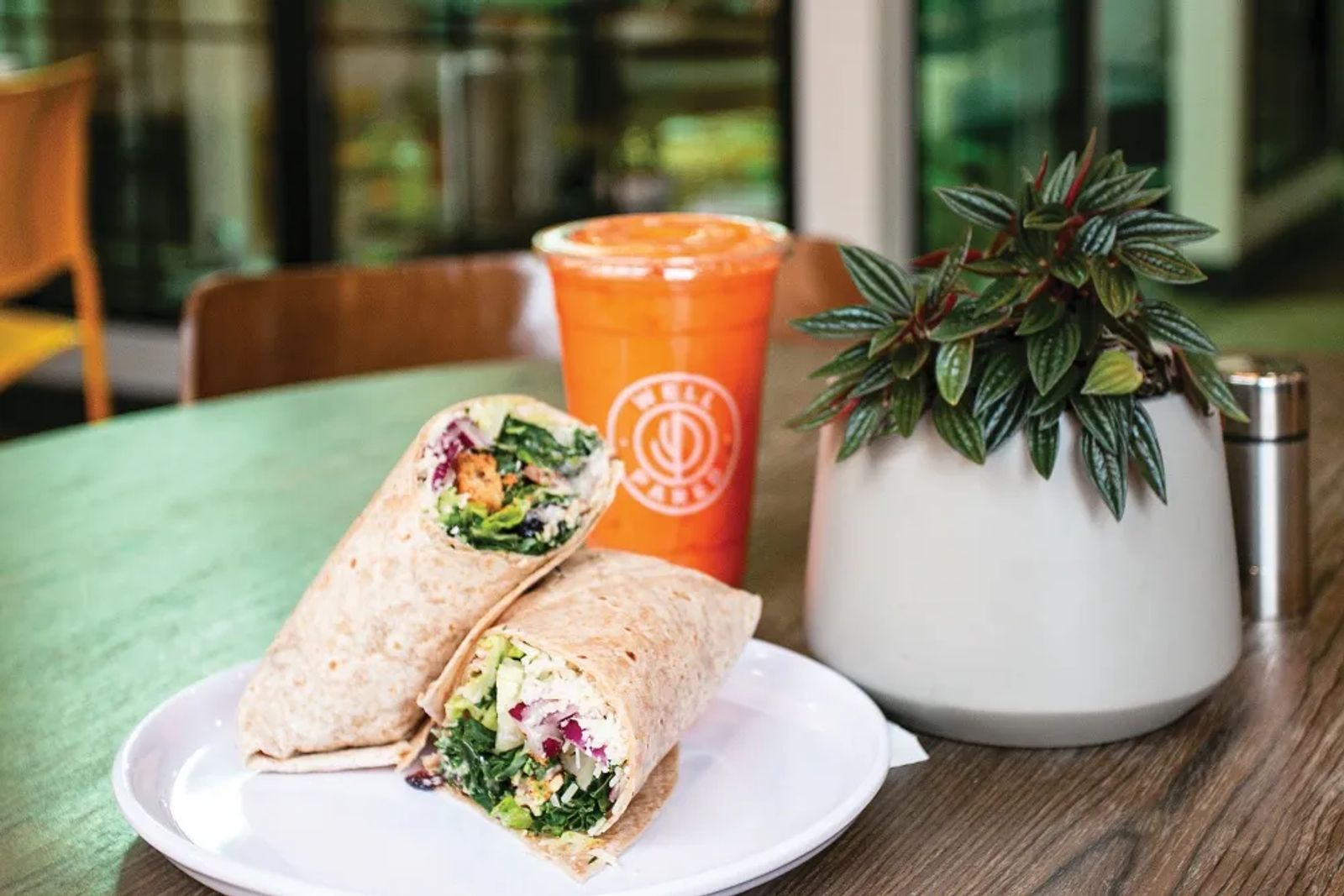 Nicole Griffith's tips for making healthy meals at home 
Focus on intention. Having a clear vision of your goals and what you want the end result(s) to be will make it much easier to stay on track throughout the week.
Plan as many details as you can ahead of time, including meals, recipes, how leftovers will be used, and what social commitments might interfere with your plan. Break down the time it will take to shop for, prepare, and cook your meals. A goal without a plan is just a wish – turning a wish into reality requires action.
Be consistent and flexible. Consistency is key when it comes to making any kind of change, so stay committed. Finding a routine that fits your personal needs and lifestyle will decrease the chance of reverting back to old habits. Stay committed but flexible in finding your path to wellness.
*Note: Biophilic design is a building concept that incorporates natural materials, natural light, vegetation, and other elements of the natural world into the modern built environment.
Originally printed in the April 2021 issue of Simply Local Magazine
Never miss an issue, check out SLM's digital editions here!