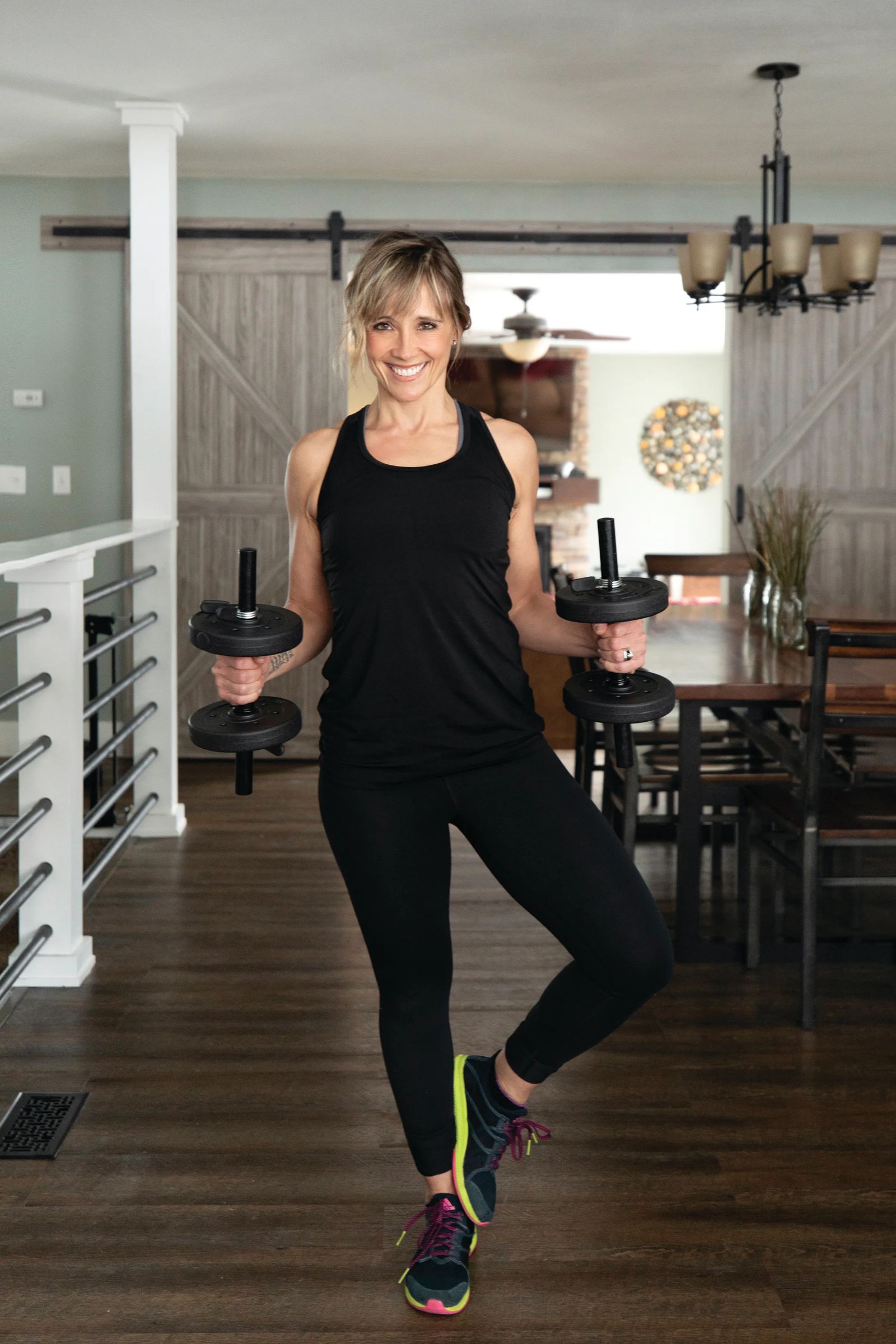 Journey for Life: Holistic Health & Fitness
July 2020 | by brooke wagner | photos by brittany smith
"We were built to count, as water is made to run downhill. We are placed in a specific context to count in ways no one else does. That is our destiny." - Dallas Willard
Chantel Oakley has found a new way to count in her community and add exponential value to the health and wellness of the place she calls home. A core member of the group fitness instructor team at the Billings YMCA, Oakley witnesses the growth and transformation that takes place when members realize that their physical, mental, and spiritual health counts. This foundation of holistic wellness fueled Oakley to begin a new venture, branching out from group training into a more personal realm. Chantel Oakley, Holistic Health and Fitness was born, using a novel trifold approach to combat the hectic pace of life and increased stress levels that so many families experience.
Oakley says, "Recently, I felt a stirring to try and take all that the YMCA has taught me and find a way to expand on that to help people on an even deeper level." In working at the Y, Oakley has learned that everyone has a story, "it is not my job to stand over them and tell them what to do, but to see who they truly are, walk through life with them, and encourage them to grow." These are the things that not only inspired her to start her company but are tools the Y has given her to help clients in a very personal journey.
Oakley focuses on three aspects of health and wellness that she says caused a "crash" of body, mind, and spirit in her own life in 2015. When these things began to break down with the roles of wife, mother, fitness instructor, church member, and PTA president, Oakley needed to reevaluate things.
Oakley took stock of the things draining her of energy, joy, and peace, and strategically started building a new framework for her life out of the pieces that lay at her feet. "It was during this time that I started to do some internal digging and began to understand how the state of my soul was affecting my physical and emotional health. Thus began a journey of evaluating and caring for my life in a more holistic way...my body (physical fitness, nutrition, rest), mind (stress management, tools to help with anxiety, etc.), and spirit (understanding my identity, deepening my faith and understanding of who God is in my life). While I haven't by any means arrived, as a result of living more holistically, I am the healthiest I have ever been mentally, emotionally, and physically!"
After experiencing such a transformation in her own life, Oakley set her sights on helping others achieve their health and wellness goals. "My desire is for everyone to experience the freedom and joy that comes from believing you are deeply valued. That you are stronger and more resilient than you realize, and that lifelong change is possible!" Oakley desires to help her clients achieve complete health and wellness. Whether it be focusing on stress management, incorporating habits for better sleep, or identifying roadblocks that may be getting in the way of reaching their goals. While she will remain an integral part of the YMCA and continue to teach classes there, Oakley looks forward to helping individuals uniquely personalize their health goals through her company.
Oakley created several fully customizable packages for her clients. Each option includes a full assessment of a client's goals, identifying behaviors to put in place to help reach those goals by creating a plan filled with small, attainable steps. Through meal planning, workout routines, and weekly Zoom (or in-person) check-ins, Oakley provides motivation and accountability that makes all the difference for clients improving their health. Ranging from a six-week "Kick Start" plan to a six-month intensive, Oakley has something for every budget and lifestyle. She says, "As much as it would benefit me to get paid to help a client for the rest of their lives, my goal is to work myself out of a job. Ultimately, I plan to get them to a place where they are steady on the path to change; experiencing and seeing transformation and are confident in their ability to maintain growth outside of me."
Oakley says her favorite part of helping coach people is the moment clients feel hopeful and taste that change is possible. She compares a client seeing a glimpse of "what could be" instead of "what is" to waking up from a deep sleep and becoming aware of the possibility in the world around them. "It's a moment that I always feel so honored and grateful to be a part of - it's a true testament to the beauty and strength of the human spirit."
For more information, contact Chantel Oakley- www.chanteloakley.com (406) 696-0212, chantel@chanteloakley.com.
Originally printed in the July 2020 issue of Simply Local Magazine
Never miss an issue, check out SLM's digital editions here!