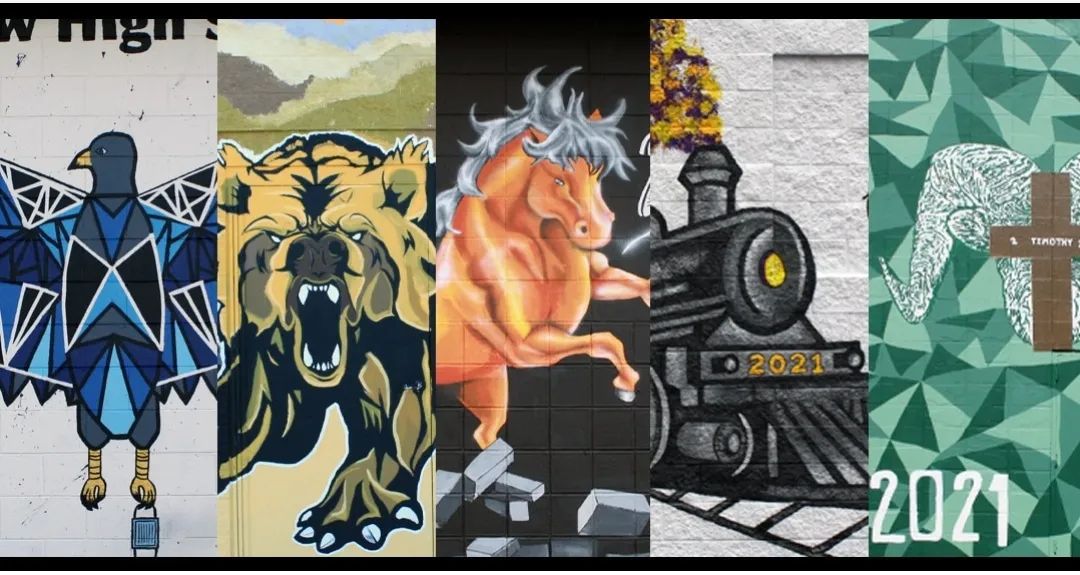 2021's Murals | photo via MasterLube
Voting is Open for the 2021 War of the Walls
May 7, 2021
BILLINGS, MT | The art is incredible and the competition is fierce. It's the annual War of the Walls, and it's time to vote for your favorite high school designed and created mural, gracing the outer walls of MasterLubes across Billings and Laurel.
Each year, a student from each Billings and Laurel high school is chosen to paint a mural on a MasterLube store and the favorite is decided by online public vote. The winner will be awarded a traveling trophy and bragging rights for the year. Visit masterlubegradday.com to vote.
Voting will close at noon on Wednesday, May 12 and the winner will be announced on Friday, May 14.
Meet the artists behind the murals at www.masterlube.com/wow2021.
The painting competition coincides with the annual Grad Day fundraising event for the high schools' all-night, drug and alcohol-free graduation celebrations. This year's fundraiser will be on Saturday, May 15 from 7am-6pm. Each school will "adopt" a MasterLube site for the day to conduct their fundraising. Every dime a customer spends at MasterLube that day will go directly to the schools for their graduation celebration. MasterLube retains $0 for product cost, labor, or overhead.
Billings West will be at the MasterLube at 2424 King Ave W
Billings Senior at 1628 Grand Ave
Skyview at 1331 Main Street
Billings Central Catholic High downtown at 2650 4th Ave North
Laurel High School at 203 SE 4th Street in Laurel.
To make a donation to these graduation celebrations, contact Billy-Jo Hurt, hurtb@billingsschools.org 406-855-1375