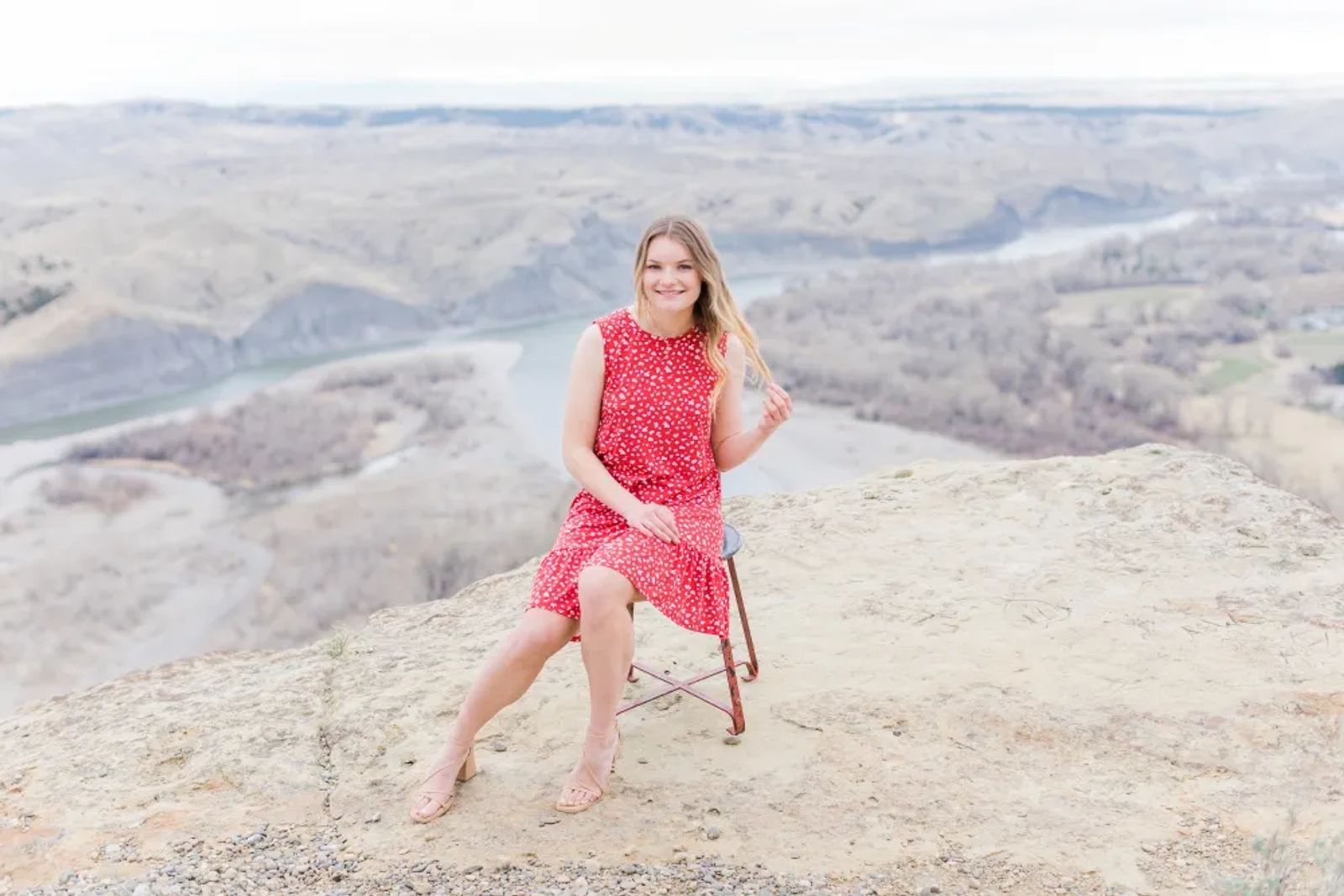 2021 Simply Amazing Teen: Sophia Bohl
May 2021
by rebecca stewart | photos by lovely hitchcock
Special thanks to Linda Brooks at Something Chic for generously outfitting Sophia
Competitive. Determined. Hard-working. 
These are the three words that 2021's Simply Amazing Teen, Sophia Bohl, would use to describe herself; words reflected in all her endeavors. The senior at Billings Central Catholic High School is a 4-year soccer player and member of the track and Speech, Drama, & Debate teams for the Rams and a long-time volunteer for St. Vincent Healthcare. Sophia has worked at McDonald's since she was legally able to do so, climbing the ranks along the way. Living on her own since November, the 18-year-old is looking forward to life after high school with a unique perspective. 
Sophia aspires to go to college and earn her way to an advanced degree in anesthesiology. When we sat down for this interview, she was still waiting on decision letters from her dream schools – Vanderbilt and Tulane – hoping to have a decision made by mid- to late April. With financial considerations in mind, Sophia imagines she'll probably go to MSU-Bozeman, but Vanderbilt is the ultimate dream with its solid medical program.
Having always wanted to go to college right out of high school, Sophia shares that the medical field has beckoned for years. Her adoptive mother, Darlene Bohl, (Sophia was 4 years old when she was adopted and moved from Temirtau, Kazakhstan to the U.S. with her mother and brother) has been in the medical field her whole life, and the time Sophia has spent volunteering at SVH only served to pique her interest. Then, last summer, she was able to job shadow an anesthesiologist for a day. As Dr. Jones explained the equipment and responsibilities of the job, "it just sounded like my ideal field."
But, before she closes this chapter and begins navigating post-high school life, there is a senior year to finish. Sophia acknowledges that learning the ins and outs of managing finances and figuring out a balance between working enough hours in the week and not sacrificing the high school experience has been challenging. She packs A LOT into each and every day. Fortunately, her school has done an excellent job of supporting students during the pandemic, and some adaptations made as a result have been especially helpful for this busy teen. Sophia explains that the school broke down the daily schedules, so students get out of school/classes every other day at 1:30pm, followed by a refocus period to go to teachers to get help and do whatever is needed in school. She adds, "That's been a really big help for me in keeping up on schoolwork, especially with all the added responsibilities I've had senior year."
To paint a clearer picture, Sophia starts her days at 7am; she has a banana and is out the door in 20 minutes. She drives herself and her roommate to school for a full day; track practice doesn't start until 5pm, which gives her time to work on homework, a bonus because she goes from practice to work until midnight. At my gasp, Sophia quickly assures me that she doesn't work every day and she makes sure to carve out time for the fun – hanging out with friends, watching movies, or going hiking and camping. Still, she wasn't kidding when she called her days jam-packed.
Her job at McDonald's is a point of pride for Sophia. Though she's aware fast-food jobs get a bad rap, she enjoys her work a great deal. She shyly shares that there's a whole different layer to her position because she's a little higher up than most people. Until recently, when Sophia began training to be a manager, she was the Head Crew Trainer, a position and program that Sophia and her manager built from the ground up. As Head Crew Trainer, Sophia was responsible for facilitating classes that managers from around the state and crew trainers from around the city would attend, most of whom were older than her, an initially intimidating experience.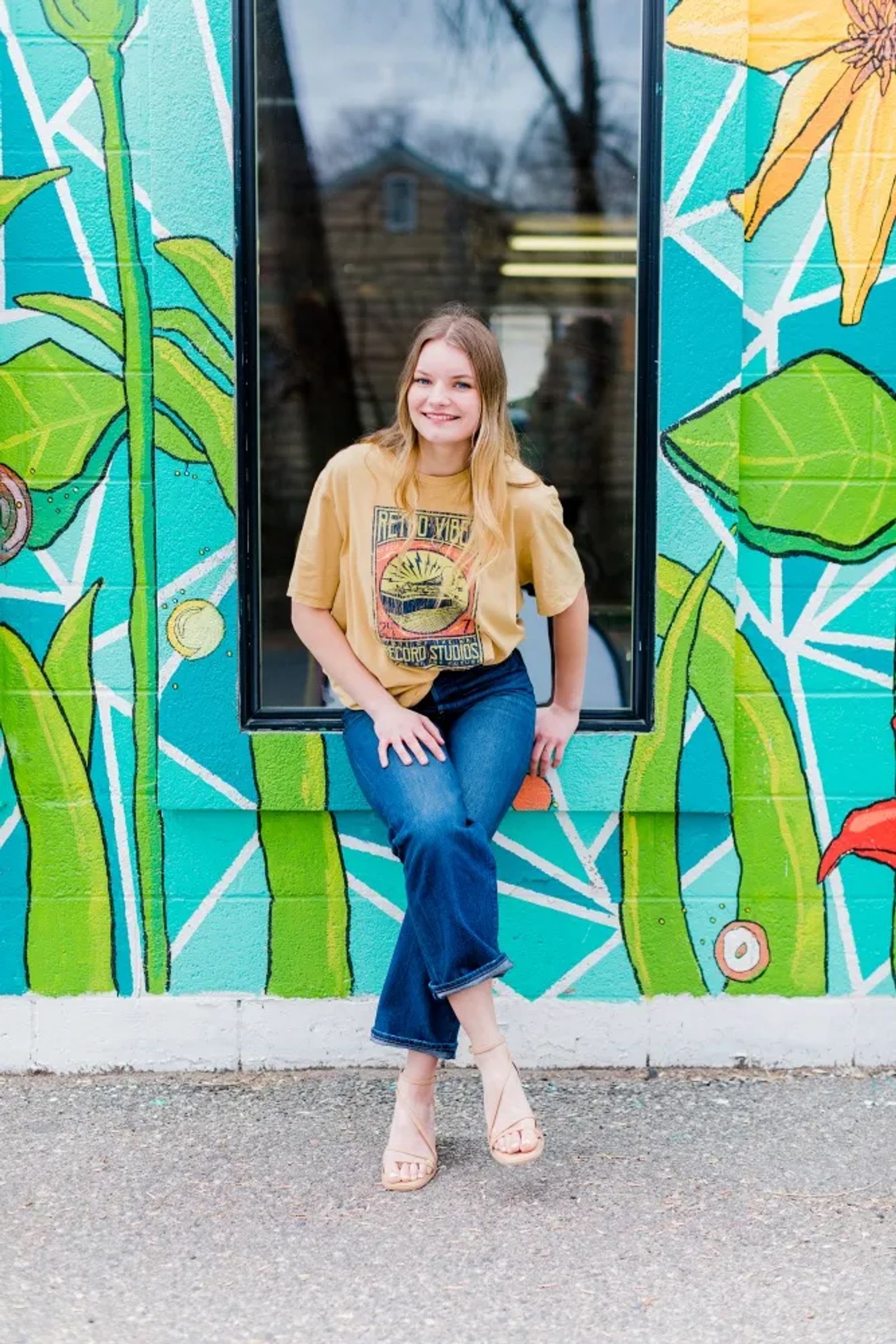 When asked what lessons she's learned on the job, Sophia exclaims that there have been a lot, but here are a few that stood out the most: 
Being okay with letting go- When Sophia had to give up the Head Crew Trainer position for manager training, it was hard letting go of "my baby" and passing the torch on to someone else, watching them put their own spin on the job. Which leads to…
Choosing your battles- A lesson we all have to learn (over and over again in all kinds of settings), Sophia realized that sometimes people aren't going to listen to her, and she can't nitpick every single detail, rather "it needs to be things that are actually important."
Making it count- "Whatever I'm doing, I may as well have fun and enjoy doing it." 
When life went sideways with the pandemic last year, her work helped maintain some semblance of normalcy for Sophia. So, what has senior year been like as life has limped back to something resembling normal? Disappointing in some respects – there have been many missing milestones, but Central's principal, Shel Hanser, made an important decision when it came to building the school calendar for 2020-'21. He started with a blank slate, telling his students that the plan was to add things as they could, but he didn't want to take things away, which Sophia really appreciated. And, though there might have been no school dances, BCCHS is hosting a Senior Gala for the class of 2021.
Teen-to-Teen Advice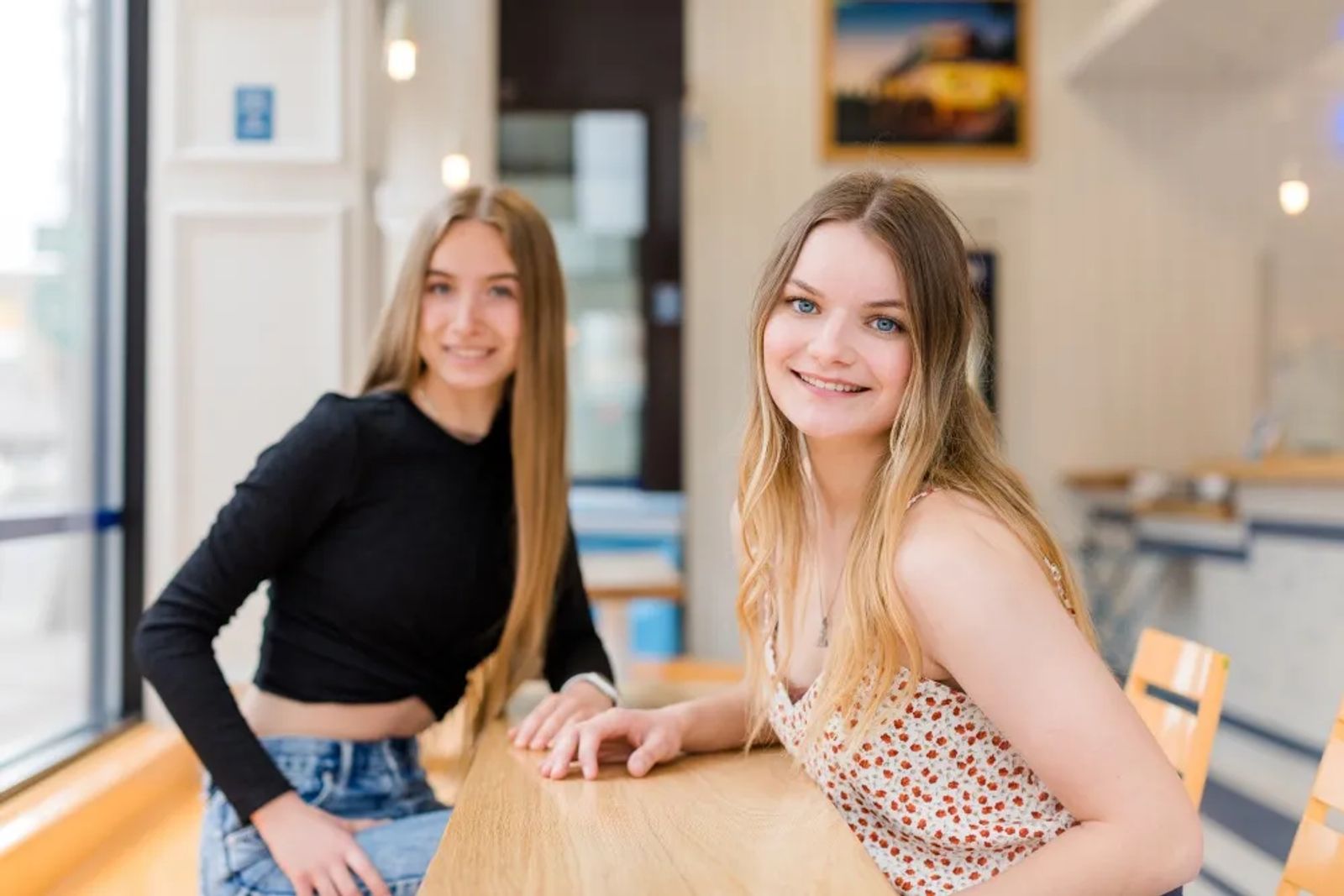 As the class of 2021 nears graduation, I asked Sophia to share some advice for teens who are preparing to journey out into the world on their own:
There is always support. Sometimes you have to ask for it, which can be hard to do, but a lot of the time, if you ask for something, people are very willing to give you support. 
Don't buy that cup of coffee. In other words, take a longer, harder look at the non-essential expenses. 
Take pride in what's yours. Sophia discovered it's easier to keep her apartment clean because it's hers – she wants to make sure that it's tidy. 
Note to self: "I had never stressed about how long a shower is until I moved out." 
Competitive, determined, hard-working? Yes, Sophia Bohl is all that and more. Go on and make your mark in this world; here's to the next chapter.
These are a few of my favorite things…
Originally printed in the May 2021 issue of Simply Local Magazine
Never miss an issue, check out SLM's digital editions here!