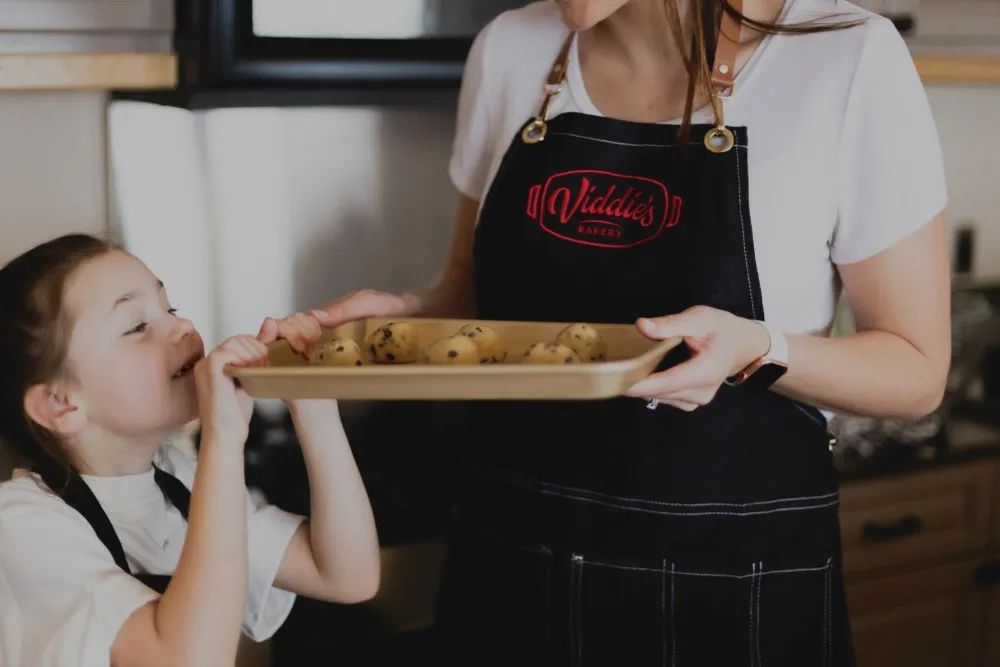 Viddie's Bakery: A Family Recipe for Success
February 2023
by hannah olson | photos courtesy of Viddie's Bakery
They say the secret ingredient to good baking is love; although that might be true, for the sisters behind Viddie's Bakery, it also takes business savvy, innovation, family collaboration, and some hard science!
Produced and distributed right here in Billings, Montana, Viddie's Bakery boasts a line of high-quality, gluten-free baking mixes. Customers can count on traditional favorites like brownies and chocolate chip cookies while also trying something new, like their famed salted caramel bars. Viddie's also sells some of the ingredients used for the mixes, so your family classics can be allergen friendly too.
Sisters Bobbie Terry and Katie Ellis, along with their brother's wife, Kari Cline, lead the Viddie's Bakery Team. "It's been so much fun working with my sisters. We all have our strengths, and our roles within the business just make sense to people that know us," Bobbie says of their dynamic backgrounds and skillsets.
Bobbie, a former safety specialist and graduate of Montana Tech, is the owner and resident baking expert. Katie, who previously owned a local boutique clothing store, oversees product development and marketing, while Kari manages the operation's technical aspects of production and compliance. The three are growing their business while raising their children, who also serve in their roles of product testing to be sure things are coming out kid approved! There is no separation of family and business with the Viddie's crew, as family is part of their recipe for success.
Bobbie explained that as a frequent host for gatherings of family and friends, she found herself making special dishes for loved ones with various allergies and food sensitivities, especially gluten. As she explored gluten-free baking, she discovered how challenging it was to achieve the right consistency without using traditional ingredients. Cookies and brownies turned out crumbly, grainy, or gummy, and it was discouraging that gluten-free treats often meant something less delicious. So, Bobbie took to her background in science and put her skills to work. She sought the best ingredients and tested the process until she found the perfect formulas. As a result, she could finally make safe treats for everyone without compromising taste or texture.
Anyone who has tried gluten-free baking can attest to just how difficult it can be. First, there are so many types of flour: almond, tapioca, coconut, rice, combination, and more! Then, you need binders like xanthan gum to replace how gluten holds your favorite treats together. In addition, baking for others can be intimidating, as not everyone has the expertise to keep those with dietary needs safe.
"With our products, customers can be confident that these delicious treats will be safe for friends and family," Katie said of the mixes and the simplicity of baking with them. "We know many people have food sensitivities and allergies. Our company is gluten-free certified, and allergen friendly. We want you to be able to bake for friends and family and be proud of your creation!"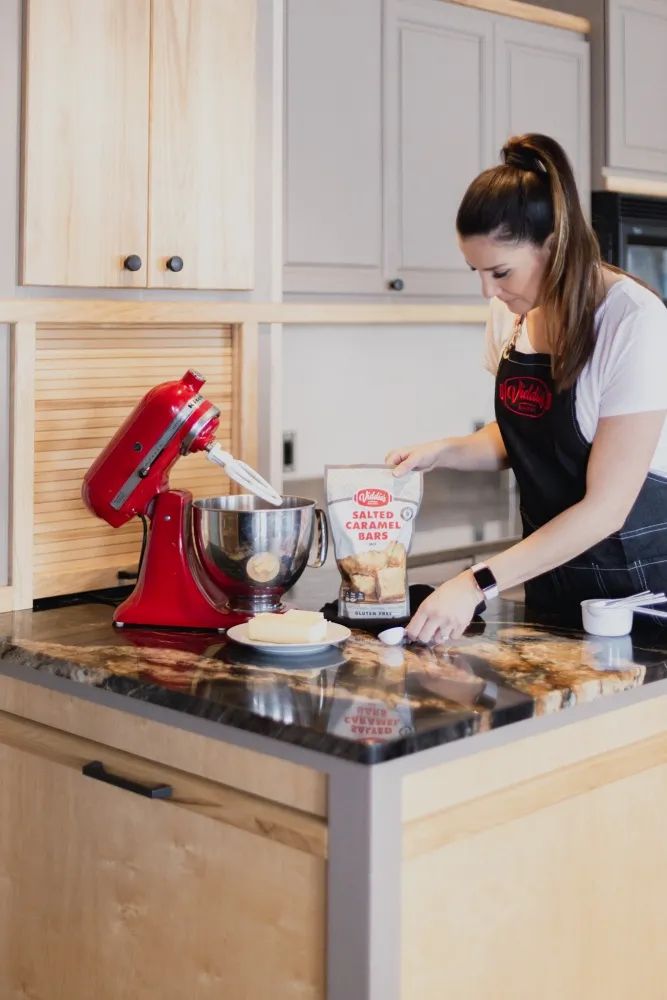 Through the rigorous testing and consistent safety measures the sisters take, you can trust that the products are safe for even the most severe needs. What's more, the products are delicious for everyone else too! "Food brings people together," Bobbie explains, "not just on special occasions, but every day. I love baking and filling the house with delicious smells. I want everyone to be able to bake something in their own oven and share them while they are hot and fresh. With our mixes, everyone can do just that, even if they have an allergy. Our desserts are for everyone."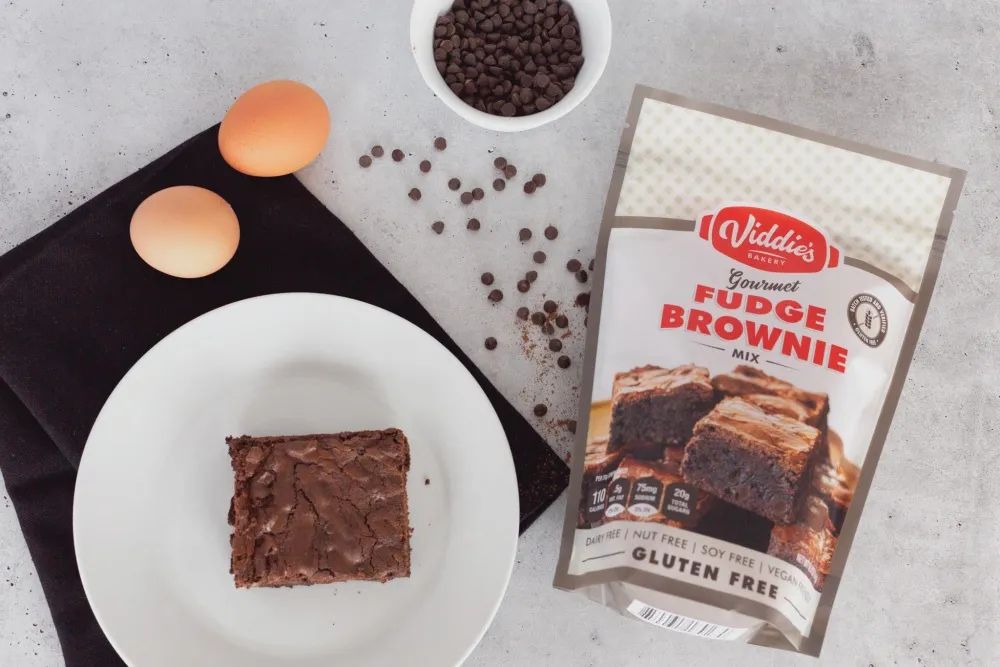 Locals can find Viddie's Bakery products at Town & Country Foods on Grand Avenue in Billings or at the Livingston location. They can also be purchased on Amazon or through their website at viddiesbakery.com.
Originally printed in the February 2023 issue of Simply Local Magazine
Never miss an issue, check out SLM's digital editions here!