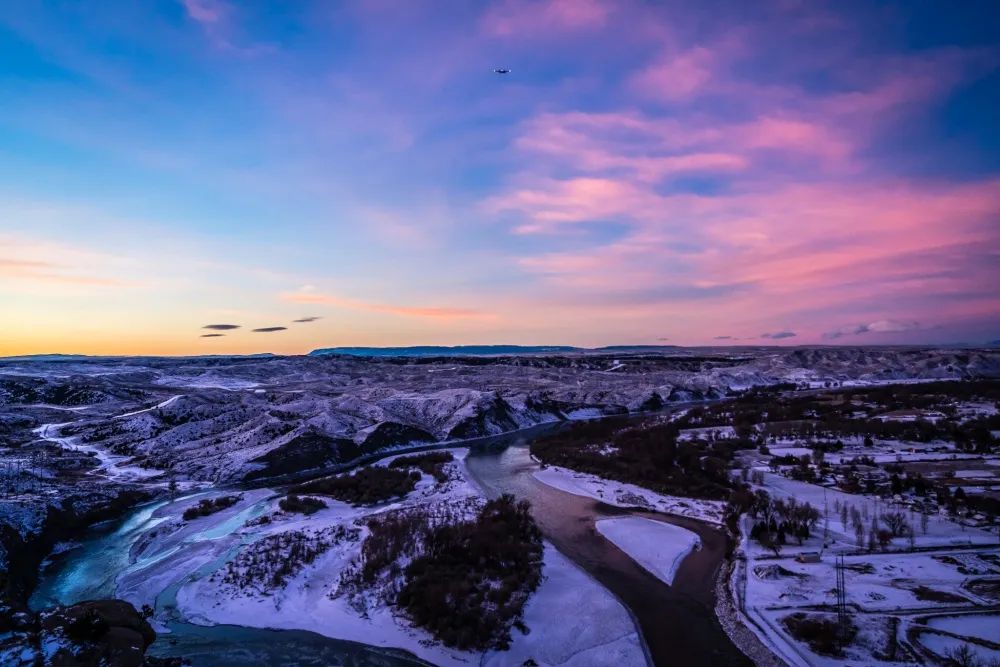 Unwind at Montana's Trailhead: The Possibilities are Endless
January 2022
by kelly mccandless | photos by seth kroft
Now that we've undecked the halls and put away the tinsel, it's time to shift gears and relax. Many of us are on to self-improvement, but it's equally important to recharge. Come along as we explore 75 ways to unwind as you start 2022. Pick a few, set aside some much-needed quiet time, and feel the stress melt as you settle in for some relaxation and recreation.
Live Music
The sweet notes of your favorite song or the beat of an unfamiliar tune can help you unwind instantly. Local venues heat up during the winter months. Check out Pub Station, Craft Local, and local restaurants around town offering live music while you dine. MetraPark, Alberta Bair, and many other venues have performances you won't want to miss.
Outdoor Recreation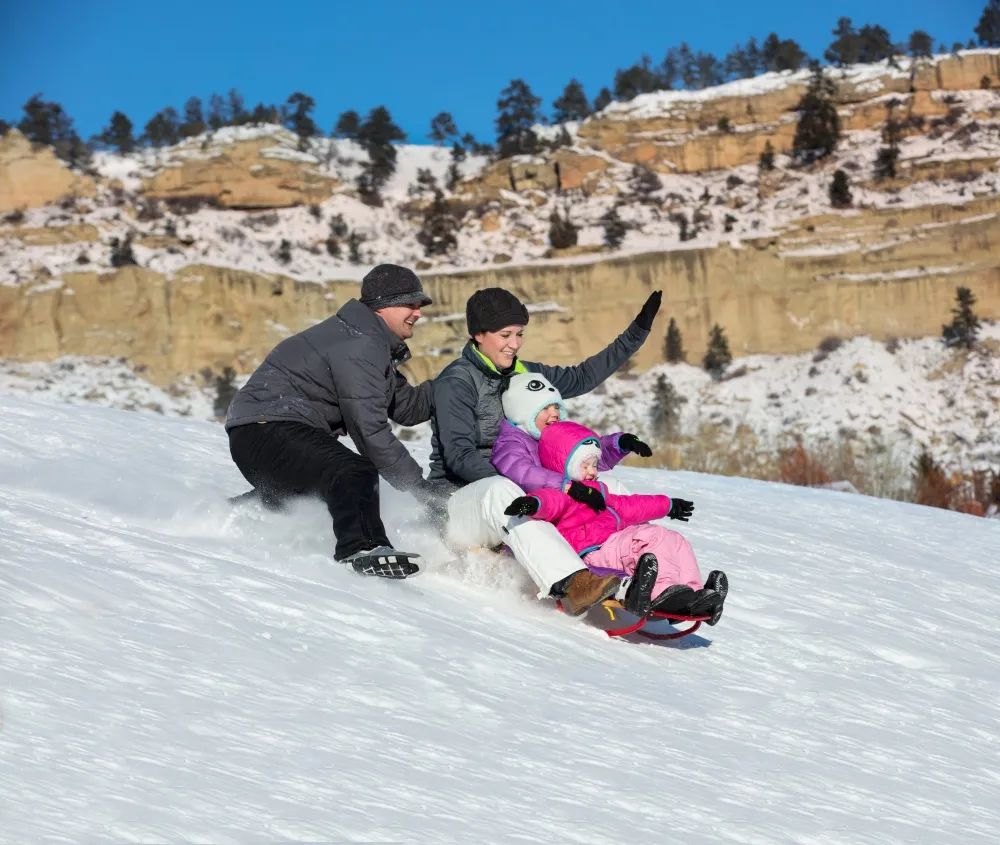 photo courtesy of Visit Billings
Getting outside may not be the first thing to come to mind in the winter months, but if you are willing to bundle up, Billings does winter better than most.
Whether you're hitting the trails along the Rims or buckling into your snowshoes or cross-country skis and whisking your way through Riverfront or Two Moon Parks, you're sure to work up a healthy sweat. Let the brisk air invigorate you while exploring Norm's Island or the Shiloh Conservation Area. Regional animal life can be quite active in the cold, so a visit to ZooMontana is often best as the temperature drops, and the Montana Audubon Center is sure to please as well.
Push your body with a hike up Four Dances Recreation Area or Zimmerman Park, visit SteepWorld, pack your sled, and hit the hills in Pioneer Park. If skating is more your speed, seek out Centennial Ice Arena or outdoor skating at Veteran's Park.
No matter which you choose, you're sure to relax as your heart rate rises.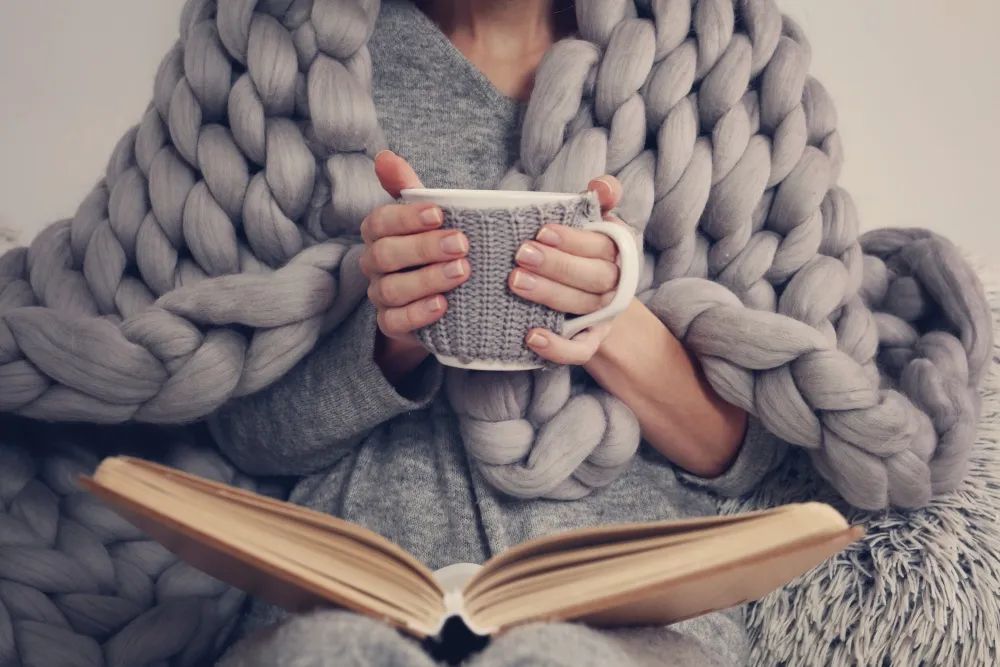 This time of year, allow the pull toward cozy things: soft blankets, squashy pillows, warm jammies, candles, and more. Billings overflows with local vendors here to satiate this desire. Stop by Shiloh Crossing, West Park Promenade, and Rimrock Mall, or seek out small shops like Simply Local Marketplace, Toad and Willow, and more.
If you're suffering spring fever already, spend time at Roots Garden Center or Swanky Roots. The greenhouses will fill your soul, and you might find a treasure to nourish until spring or some delicious produce to enjoy.
Next, there is nothing like curling up with a good book. Lose yourself in your latest find from This House of Books or Billings Public Library. If a book doesn't cut it, a cozy, local theater will. Stop by the Babcock for feature films or spend a few hours at Art House Cinema and Pub. The indie films, artisan popcorn, and beer and wine menu are delightful. Finally, don't forget about the Vue and Brew in Laurel, a quaint theatre to take in a film with the family.
Cheers!
A sure way to unwind is to meet a pal and enjoy delicious, locally crafted beverages. The Billings' Brew Trail features six breweries and two distilleries within walking distance in downtown Billings. Add Last Chance Cider Mill, where you can enjoy fresh cider, as well as other craft breweries throughout Billings and Yellowstone Cellars Winery, and you're sure to find a local watering hole to recharge.
Family Fun
When kids get restless, seek ways to get active. Places like Wild Rose, Diamond, and Splat Attack Paintball are sure to be a hit. Or ensure everyone gets tuckered out with a visit to Get Air Trampoline Park.
Put those brains to work with a stop at Wise Wonders Science and Discovery Museum or plan to hit one of Billings' excellent Escape Rooms. No matter what age kiddos you're trying to entertain, these are likely to do the trick.
Break up the Days
Winter days are short on light but sometimes feel LONG. So, consider breaking up the monotony by losing yourself in some of the best in the arts that Billings has to offer:
Art Galleries like Toucan, Sunrise, or the Stapleton Gallery are sure to please.
Catch a show at NOVA or Billings Studio Theatre.
Explore our local heritage and enjoy the storytelling at Western Heritage Center, Yellowstone County Museum, and Moss Mansion.
Enjoy big city art in the heart of Billings at Yellowstone Art Museum.
A Moment in Time
If you've never been a tourist in your own town, this is one of the best seasons to do so. Start by heading 25 miles east to Pompeys Pillar. The interpretive center may be closed, but you're welcome to enjoy the outdoor historic site. Then, plan a visit to Pictograph Caves State Park. Insider secret: visit when it's raining or the snow is melting; the pictographs are easier to see when the caves are wet!
The Billings Scenic Drive route or the Historic Walking Tour in downtown Billings will help you escape for an afternoon.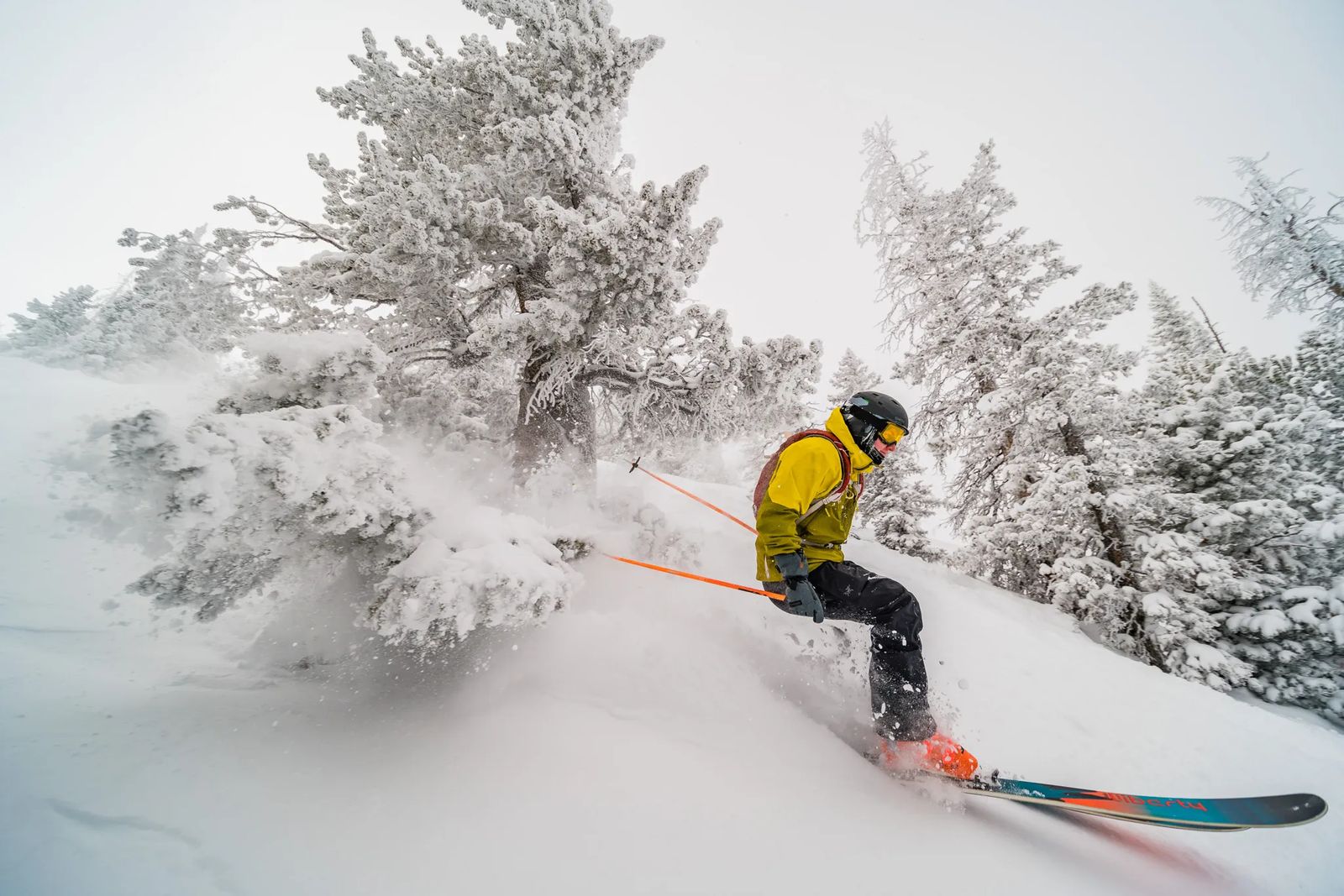 If the roads are clear, winter is an exceptional time to visit some of Montana's most popular tourist stops. You'll beat the crowds and still get an awesome experience.
Make the one-hour drive east to learn about the historic battle at Little Bighorn Battlefield National Monument. Bring your skis for a day in Red Lodge and enjoy everything the charming resort town has to offer. Seek out one of the many Hot Springs throughout Montana, perfect to unwind and thaw on a cold day, or plan a winter drive via snowcoach through Yellowstone National Park to take in cold-thriving wildlife and breathtaking landscapes.
Unwinding in your Day to Day
Root for the Yellowjackets and the Battlin' Bears at MSU Billings and Rocky Mountain College. Or, cheer yourself on by pushing your body to the max at Bodyrok, Limber Tree, or Jazzercise. Then, sit in the salt room and heal your muscles at Onyx Wellness Center and cool down while curling up with your favorite coffee at any of Billings' local coffee shops.
Lastly, nourish your soul while filling your tank and satisfying your inner foodie. Stop by The Marble Table, Walker's, The Local, The Sassy Biscuit, Harper and Madison at Black Dog Coffee, or any of the other incredible eateries Billings is known for.
The bottom line is this: winter doesn't have to feel like a dark, cold, endless wait for warmth and sun. Billings has a TON to offer; you just need to know where to look. So be intentional, make a plan, and you're sure to unwind at Montana's Trailhead.
More details on these and many other local stops can be found at www.VisitBillings.com, www.southeastmontana.com, and by using your super smartphone to do a bit of research.
Originally printed in the January 2022 issue of Simply Local Magazine
Never miss an issue, check out SLM's digital editions here!