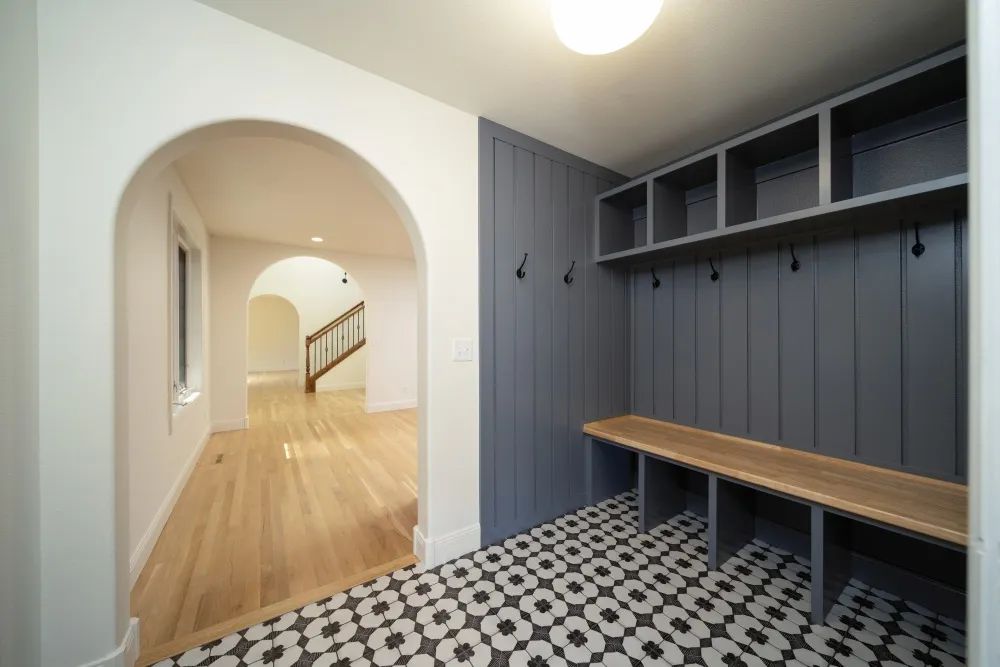 To Move or to Modify?
November 2023
article by maria weidich | after photos by nathan satran
No question about it, moving is stressful. But, when your home is no longer meeting your needs, renovating is also an emotional, physical, and financial undertaking. So, what's a homeowner to do? Sell and purchase a new home, or remodel and settle in for the long haul? While there are differing opinions based on your unique household and needs, there are some universal considerations homeowners can take when faced with this quandary.
Tom Boyce of Boyce Built Construction has been specializing in home additions and renovations since 2013 and helps clients evaluate their options when their home isn't accommodating their lifestyle. "There's a slew of different reasons to renovate," Tom said. The main reason, he said, comes down to location. "You might live in close proximity to your job; your kids won't have to move to a different school; those are huge benefits. When everything you've built is in your backyard, why would you want to move?"
But Tom knows firsthand the disruptions and impacts of home renovations, too. "I've put my own family through dusty messes their whole lives," he laughed. His 10-year-old daughter has already lived in four homes, all of which were remodeled by Tom.
Moving into a turn-key home that meets your needs as-is or even building a home from the ground up has obvious benefits, too. "If you're going to build, you play a role in how that house is going to function," Tom explained. "From choosing the neighborhood, selecting the lot, drafting the home, and choosing all the materials going into it, that's definitely a pro."
Yet, the demanding housing market also greatly influences a homeowner's trajectory. "Homeowners may have had the option to move and build, but if the current interest rates make it too expensive, that option just isn't there anymore, and now they're looking to renovate."
There is no question about it, the number of considerations can be overwhelming. But by reflecting on a few key criteria, homeowners can assess whether moving or remodeling is the wisest option for their family.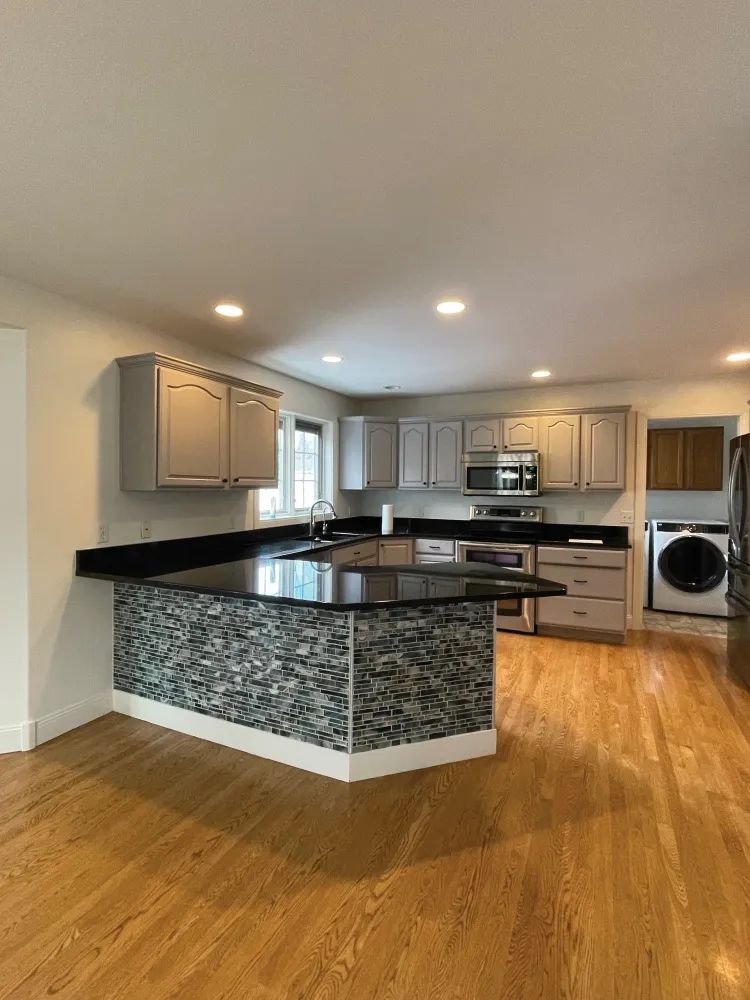 Consider the Costs
Realistic budget planning is critical when deciding whether to relocate or renovate. Tom and his wife Heather have personally bought, renovated, and sold homes for years and understand how quickly homeowners can get over their heads.
"When we do our initial sit down with our clients, they have to really understand what that financial obligation looks like and make sure it feels right to them," Tom said. Long delays, steep expenses, and increasing demand can all influence remodeling services and should be considered when planning a budget for a renovation. "We really try to do our due diligence and talk budget because, at the end of the day, we want to maximize our client's budget and find the best value with the budget they have."
Furthermore, homeowners must weigh the upfront costs of both options. Renovations often require immediate out-of-pocket expenses, whereas selling a home can initially put money in your pocket but will cost more down the line.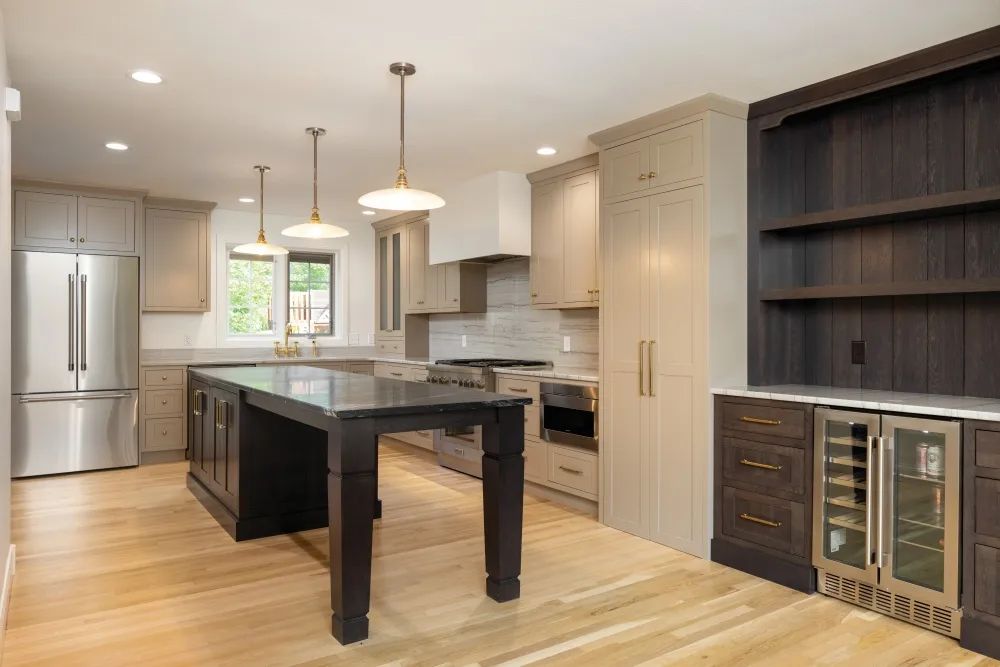 Assess Emotional Attachment
Is your home in your heart? Emotional attachments play a big part in whether homeowners stay or go. What would you miss about your home if you moved? Are you close to your favorite activities, parks, and restaurants? Do you have family nearby that you'd like to remain close to? A great community, neighborhood, and home can be hard to find, and if you're emotionally attached to yours, it might be best to stay.
The pendulum swings both ways, however, and uprooting your family can provide a much-welcomed fresh start for some. "If you're needing some change in your life," Tom said, "moving can be beneficial."
Know the Housing Market
Researching current market conditions specific to your community is crucial when deciding to modify or move. What's the difference in cost between selling your home and buying a new one? If your home has gained value and you want to remain in the same neighborhood, keep in mind those homes have gone up in value, too.
When mortgage rates are steep and housing inventory low, staying put may be the best choice for now. Higher interest rates, however, may offer less competition and more leverage for those looking to buy.
Waiting for perfect or even good interest rates might not be realistic, and it's ultimately wisest to make a move when the numbers make the most sense to your situation. It never hurts to speak with an agent for expert advice on your neighborhood's current real estate landscape.
Talk Timing
When considering life events, what option is more feasible for you and your family? If favoring a move, is now the time to change schools, commutes, and mortgages? If you want to renovate, do you have the means to either live off-site or bear through a construction zone for a period of time?
Timeline can also be a determining factor. If you are selling your home, once it's under contract, the timeline is set and predictable. Remodeling, on the other hand, can demand more patience and flexibility. Unforeseen dilemmas and delays are common and can easily extend the renovation timeline.
Finally, the time of year is also worth taking into account. Winter can be a more favorable season for those looking to buy a new home because there's less competition. Conversely, spring and summer are more traditional home-hunting seasons often ruled by sellers.
Ultimately, the choice between relocating or renovating is not just a practical and financial decision; it's a personal and emotional one. Big or small, Boyce Build prides itself on every project and is happy to have these conversations with its clients to decide the best route to their dream home. They do everything from the simple bathroom remodel to the whole home renovation to the brand-new build.
Tom acknowledges a home is most likely the biggest investment of our lifetime, and he's honored to be trusted to help make his client's dream a reality. "That's a pretty big task, but we're happy to take it on and are proud of the work we do."
Originally printed in the November 2023 issue of Simply Local Magazine
Never miss an issue, check out SLM's digital editions here!