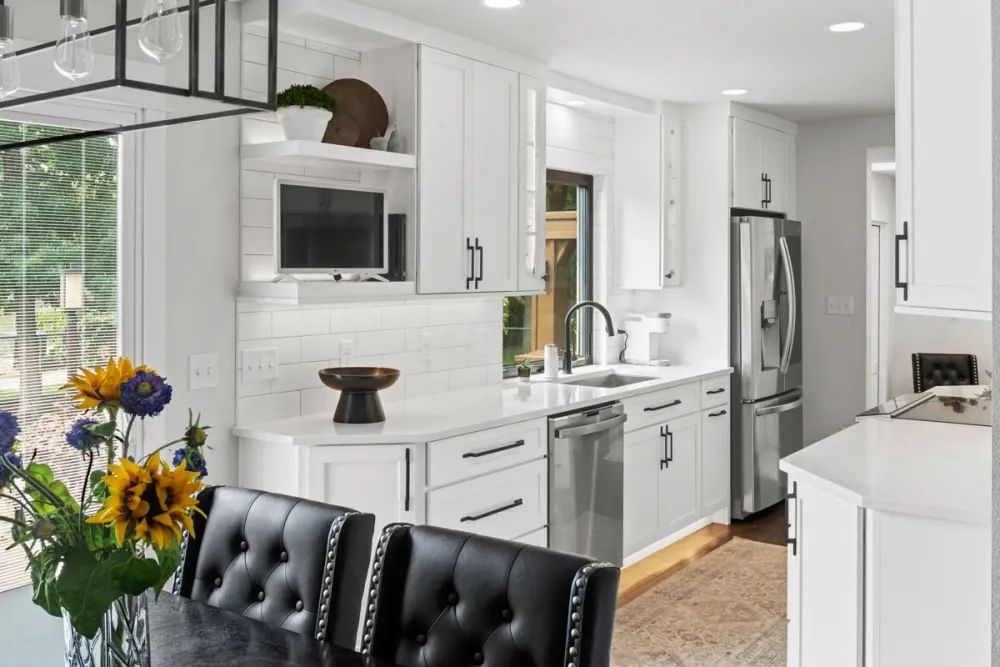 Putting Down Roots: A Remodel Story
November 2021
by stephanie toews | photos by nathan satran
When Marvin and Mary Jo Miller moved into their new home in 1985, it certainly wasn't their intention to stay there for 36 years; it just worked out that way. The couple raised their three children inside the walls of this home, creating so many beautiful memories along the way. And they love its close-to-everything location. So, when deciding whether to stay or leave, the Millers decided to "Gut it and stay put."
"We're the kind of people who get a new car and keep it forever," Mary Jo, a St. Vincent Healthcare employee for over 40 years, explains.
The family watched as everyone came and left the neighborhood, wondering if they should do the same, yet feeling a pull to stay put. Growing up, their children brought friends home, and it was always the place where kids felt comfortable gathering. "We were always busy with our kids and just kept living here," says Mary Jo. The Millers are the only originals still living in the neighborhood.
A Fresh Space
While living in their home, the Millers worked hard to keep things updated along the way. "We would always try to upgrade the best we could. I painted the kitchen cupboards and put new hardware on them." Mary Jo loves to decorate and shop for her home and says she's constantly changing things up.
When they were ready to pull the plug and hire someone for a complete kitchen remodel, Beyond the Box was the obvious choice for them. "We were thinking of remodeling two years earlier and decided we should wait and finish the backyard." When Mary Jo finally made the call to Kristy, they still had her file with the kitchen plans they'd drawn up that the couple loved. Mary Jo says she went to another place when contemplating the kitchen remodel but loved the girls at Beyond the Box and decided to go with them. "I loved working with Beyond the Box!"
The kitchen's transformation has made the most impact in the home, with its fresh and crisp white walls and tile. "It feels bigger," says Mary Jo, who loved watching the renovation take shape. Their goal was to make it as open and fresh as they could. Mission Accomplished!
Illuminate
Oh, what a difference lighting can make; this kitchen is proof. Marvin is so into lighting and had so much fun with the under cabinet, in-cabinet, and kick plate lighting.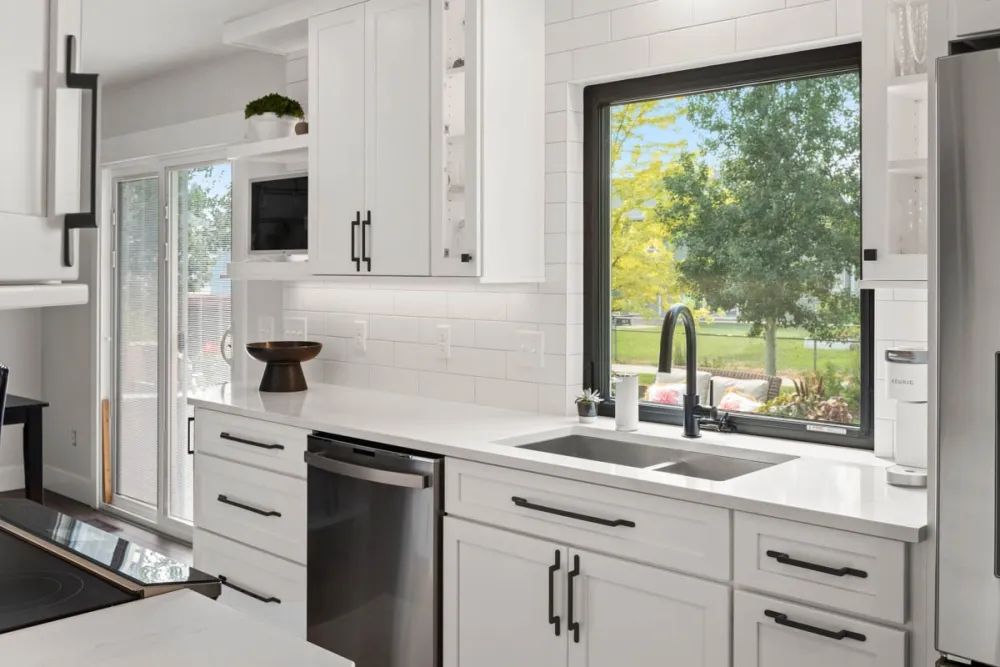 Mary Jo describes her style as contemporary but says she likes to mix in other styles a bit. She wants to keep things minimal and clutter-free and has always been this way.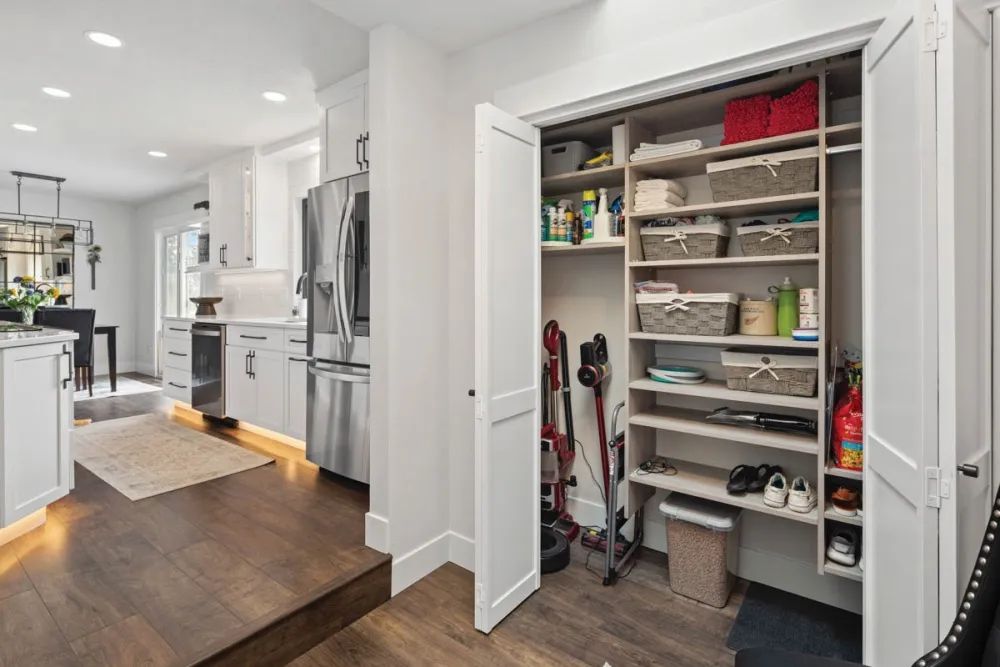 Although the home feels a little small when all of the family and grandkids gather, Mary Jo says, "The house still means a lot to my kids. They don't ever want us to leave or get rid of the house." The fresh transformation ensures a beautiful space where the Miller family will make many more memories. They are living proof that bigger isn't always better, and there's so much beauty to be found in putting down roots.
Originally printed in the November 2021 issue of Simply Local Magazine
Never miss an issue, check out SLM's digital editions here!