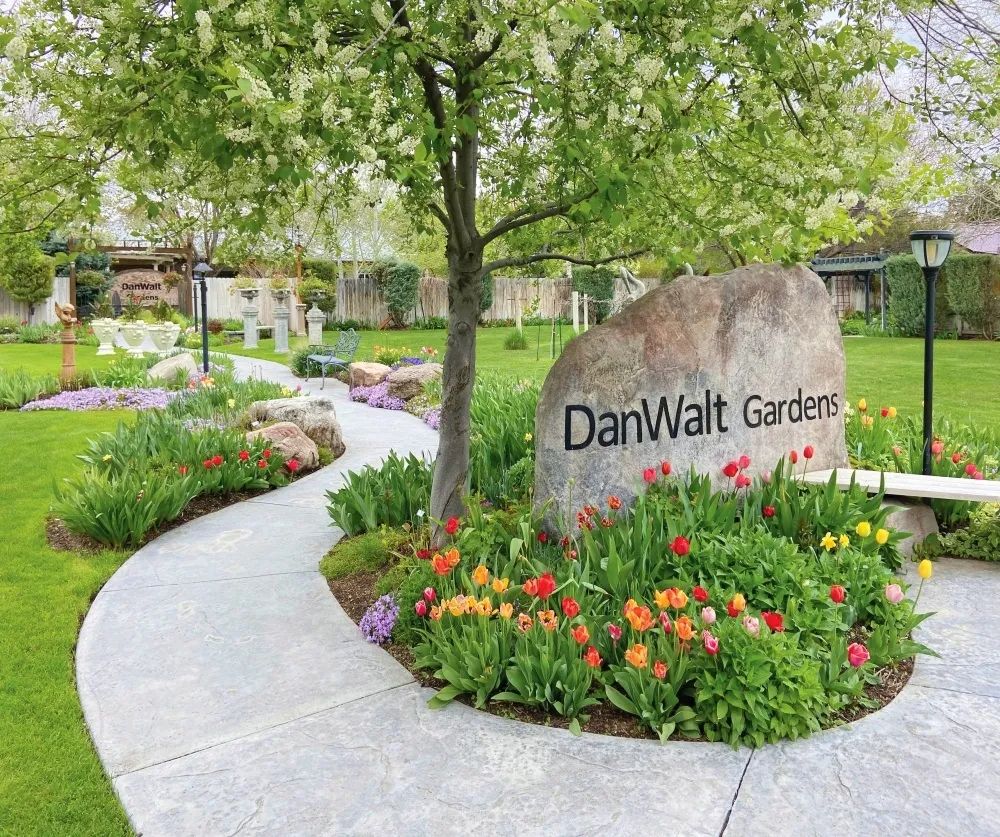 The Magic City's Secret Garden 
May 2022
by jamie blotske | photos courtesy of DanWalt Gardens
Spring is a magical time of year. Colors reappear, plant life is reborn, and the air is refreshing. Springtime brings a significant change, especially noticeable here in Montana. From the ground up, the earth transforms from death to life. The warmer days ignite an excitement for the outdoors and the activities that come with it, one of those being gardening, and Billings has a garden to boast!
With spring officially sprung, Clint and Suri Lunde are gearing up to kick off another beautiful season at DanWalt Gardens. Located on Washington Street, DanWalt Gardens is in the city but secluded enough by nature to feel as though you are not. The land in which the gardens reside was initially owned by the Jellison/Jost family, dating back to the 1880s. In the mid-1990s, it was converted into a garden area by Dan Jellison and Walt Williams, where they grew vegetables and planted perennial and annual flowers, shrubs, and trees. The gardens hosted its first event in 1996. From then on it steadily increased in visitors and popularity, creating a demand for public services. Due to the demand, Dan and Walt added outdoor luncheons, afternoon teas, evening soirees, and wedding ceremonies to their list of available services. In 1999 and 2003, they acquired two more acres of land, which allowed them to build an outdoor bar and a pavilion with a kitchen. In 2017, Dan and Walt sold their property to Clint and Suri Lunde, who fully intend to continue building upon the garden's legacy by carrying on its mission statement: "We create happiness for Garden visitors and aim to preserve and enhance the Gardens and its structures. We inspire an appreciation for the beauty, heritage, and value of plants and nature in Billings and the region."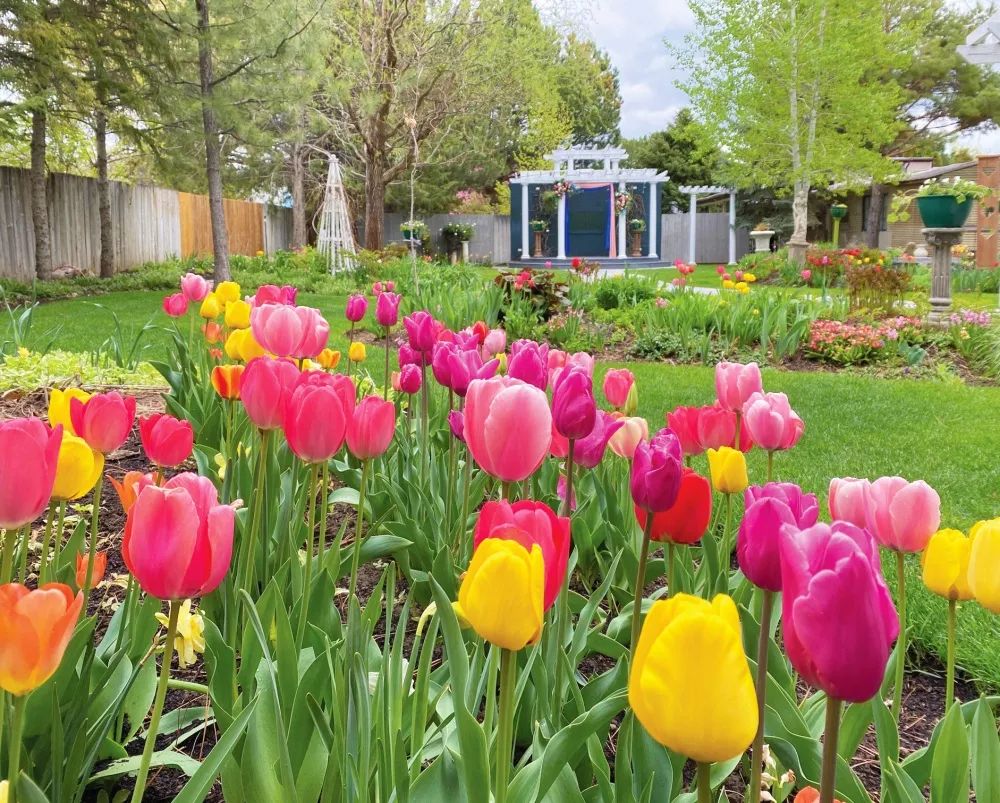 Mothers are always to be adored and appreciated, but the month of May brings us a very special day in which we go above and beyond to honor the moms in our lives. Mother's Day is dedicated to showering our moms with gifts, flowers, kind words, a meal out, or anything else that might make her feel extra special. Mother's Day also happens to be the grand-opening day at DanWalt Gardens! The Gardens host an annual Mother's Day event that features an art show and live music while serving cheesecake, coffee, and mimosas. Many families have made it their annual Mother's Day outing, as it is such a unique and memorable way to celebrate. As a mom of three rowdy boys, a stroll through a gorgeous, lush garden while sipping on a mimosa and indulging in a piece of cheesecake sounds pretty fabulous to me!
Mother's Day is Sunday, May 8, 2022. Mark your calendar for this special event! It's sure to be an outing for the whole family to enjoy.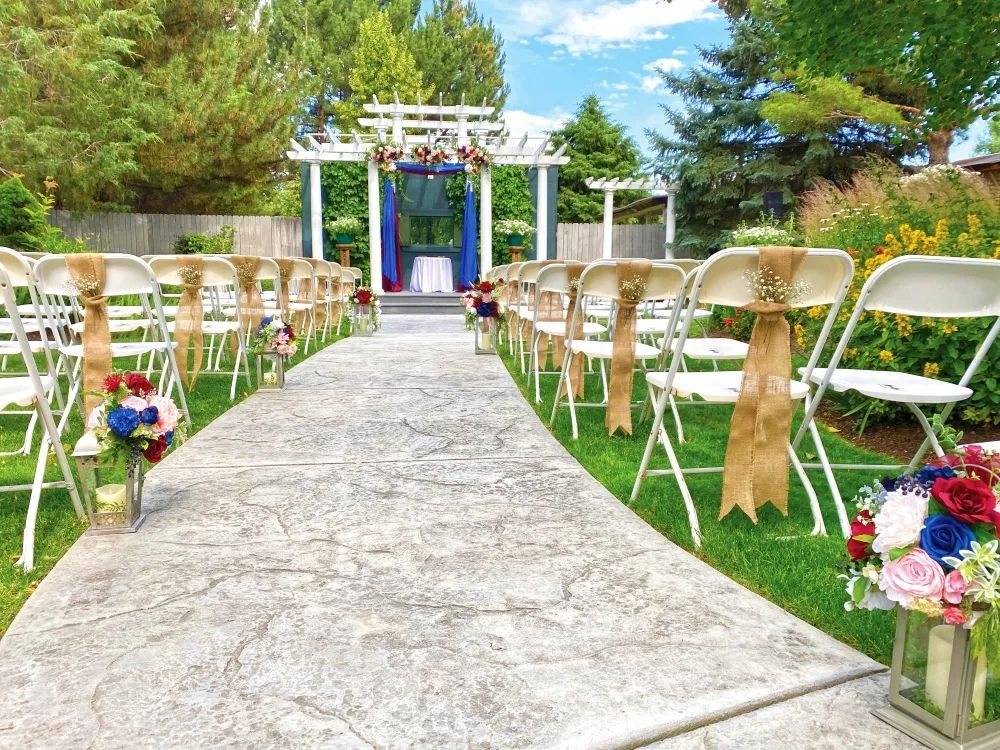 While Mother's Day is the official season opening event, there are plenty of other ways to enjoy all that DanWalt Gardens offers, such as private tea parties, luncheons, and even a monthly Disney princess party! Co-hosted with SCRaP in Billings, a different princess appears each month to greet the kids and partake in related activities and food. What a fun idea!
Owner, Clint Lunde, explained that the gardens are a "full-service event venue with an outdoor wedding ceremony garden and an indoor pavilion (seats up to 170 guests) that includes a kitchen and tiki bar." Weddings are their most popular event; however, they are also known to host baby showers, graduation parties, celebrations of life, reunions, and corporate events. They offer group tours to groups larger than eight people, with kids' excursions being a specialty.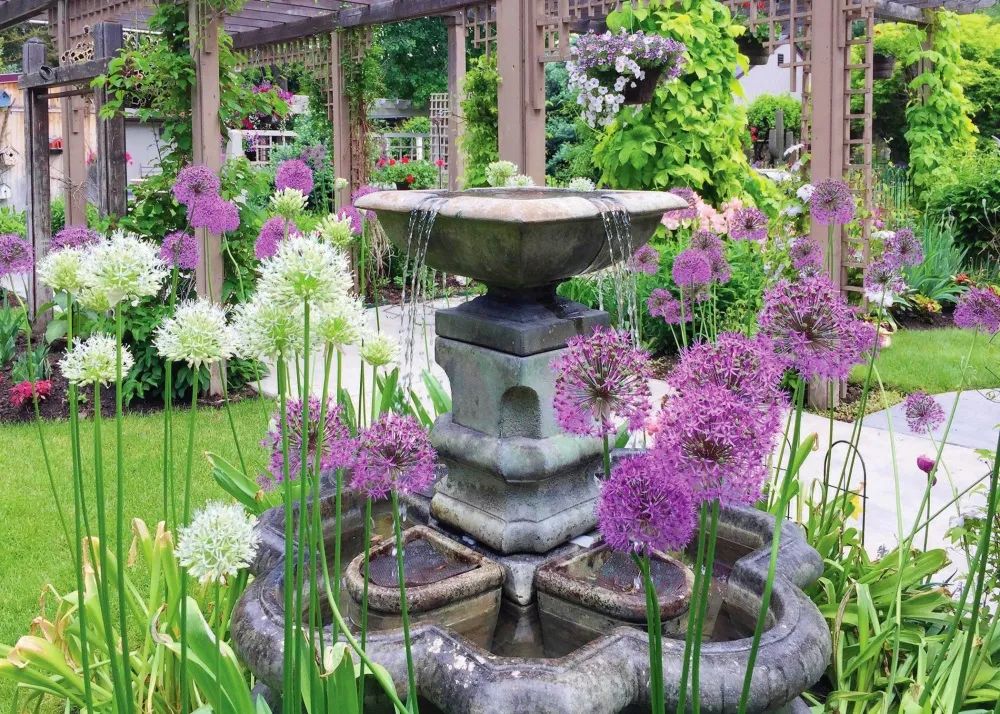 Already have plans for Mother's Day and won't be able to attend the opening event? Not a problem! The gardens are open from May until mid-October. When asked when the ideal time of year is to visit, Clint replied, "That really depends on what your favorite flowers are. The gardens undergo several changes each season as seasonal blooms die away and the next flowers bloom. Spring has tulips, daffodils, hyacinth, and then we move into June with thousands of irises, peonies, alliums, and many more. The gardens change again in July with lilies and roses. August brings hardy hibiscus, amaranths, daisies, and then the fall blooms take over – dahlias, mums, and asters. Our friendly chickens range freely every day, and they are a huge hit with everyone. You really have to visit five to six times each year to see everything."
Clint added that for anyone who has yet to tour DanWalt Gardens, "The gardens are a must-see for anyone who appreciates nature, plants, and gardens. The meandering pathways, fountains, koi pond, and waterfall all create an atmosphere of peace and contentment. Properly viewing a garden like this requires you to go slowly and take the time to find the hidden blooms, the garden art, and the different insects and birds." He went on to say that a tour of the gardens could take anywhere from 1/2 hour to several hours, depending on the guest and their interest level.
Summertime is fast approaching, and with that, calendars quickly fill up. Life tends to be extremely busy. Do yourself a favor this summer by taking the time to "stop and smell the roses" at DanWalt Gardens. Your sense of sight, smell, and sanity will thank you!
Originally printed in the May 2022 issue of Simply Local Magazine
Never miss an issue, check out SLM's digital editions here!